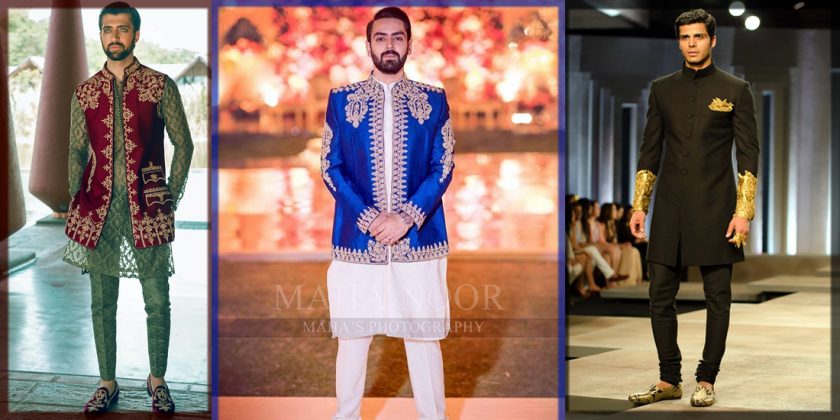 Groom is as important as the bride. He is the main person at the wedding. So, men always keep in mind all the requirements of a perfect wedding dress. In this blog, I have gathered the chic and striking Groom Nikkah Dresses that will surely be helpful for you to standardize your look.
Nikkah is the signature event for the bride and groom. Nikkah is also known as the marriage contract which is the most important event of the groom and the bride's life. So, both try their best to wear lavish and extraordinary outfits for looking awe-inspiring.
Here I have collected all the fashionable and stylish outfits for the groom to be. So, they look more handsome than the bride. In the past, the groom preferred to wear simple dresses, but nowadays, everyone prefers to look stylish and elegant. This is possible by wearing noteworthy and lavish attires. Read this blog, and I am sure you will find your sublime match here for your nikkah day.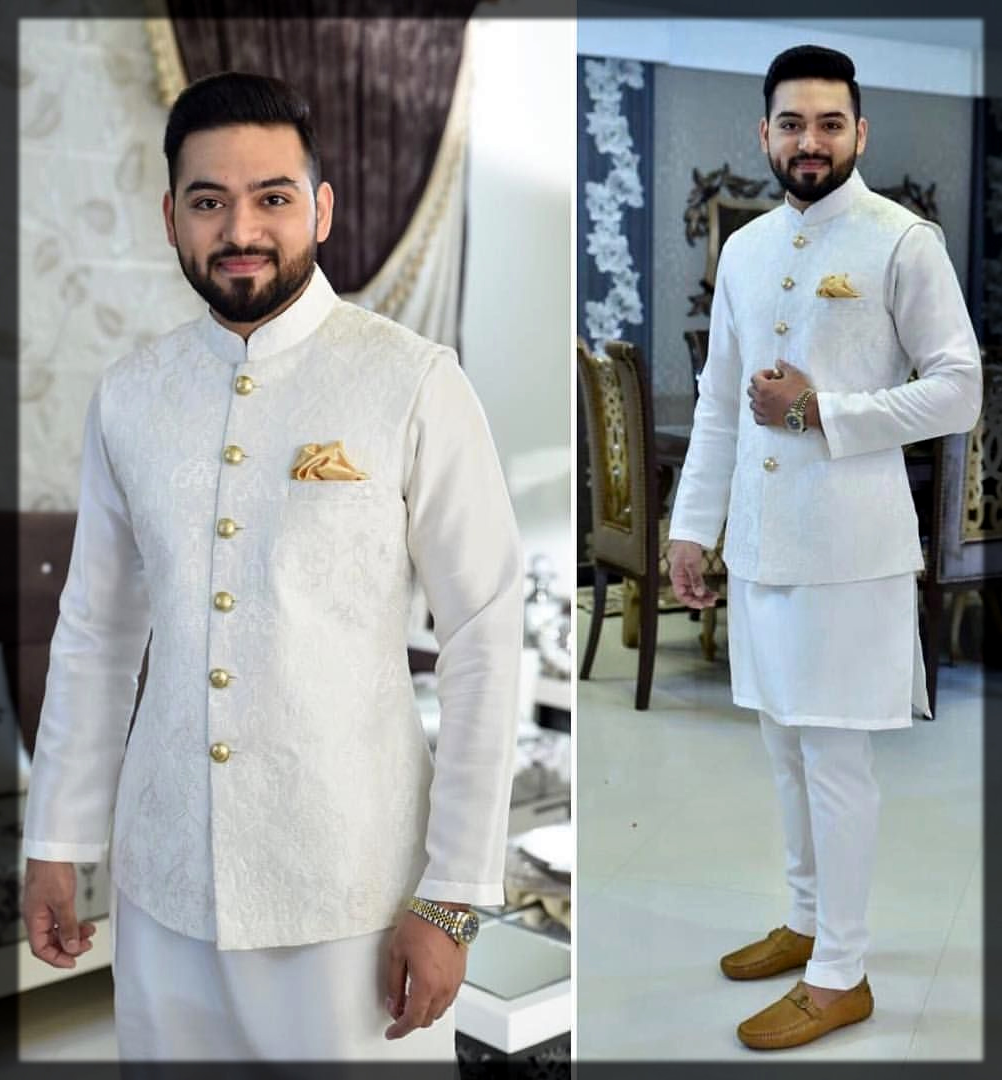 Trendy Nikkah Dresses Collection for All Groom-to-be

Men mostly prefer to wear comfortable clothing like kurta and shalwar kameez. Mostly go for the formal attires, like two-piece and a three-piece suit. Take a look below and get the dazzling Groom nikkah attires, including kurta pajama, shalwar kameez with waistcoat, and stand out in a crowd with your striking appearance.
Combine this type of outfit with the shawl that is coordinated with the bride outfit colors for attaining the couple goals. Also, check out the barat dresses for groom here and make your barat day more special and flashier by wearing the striking outfit.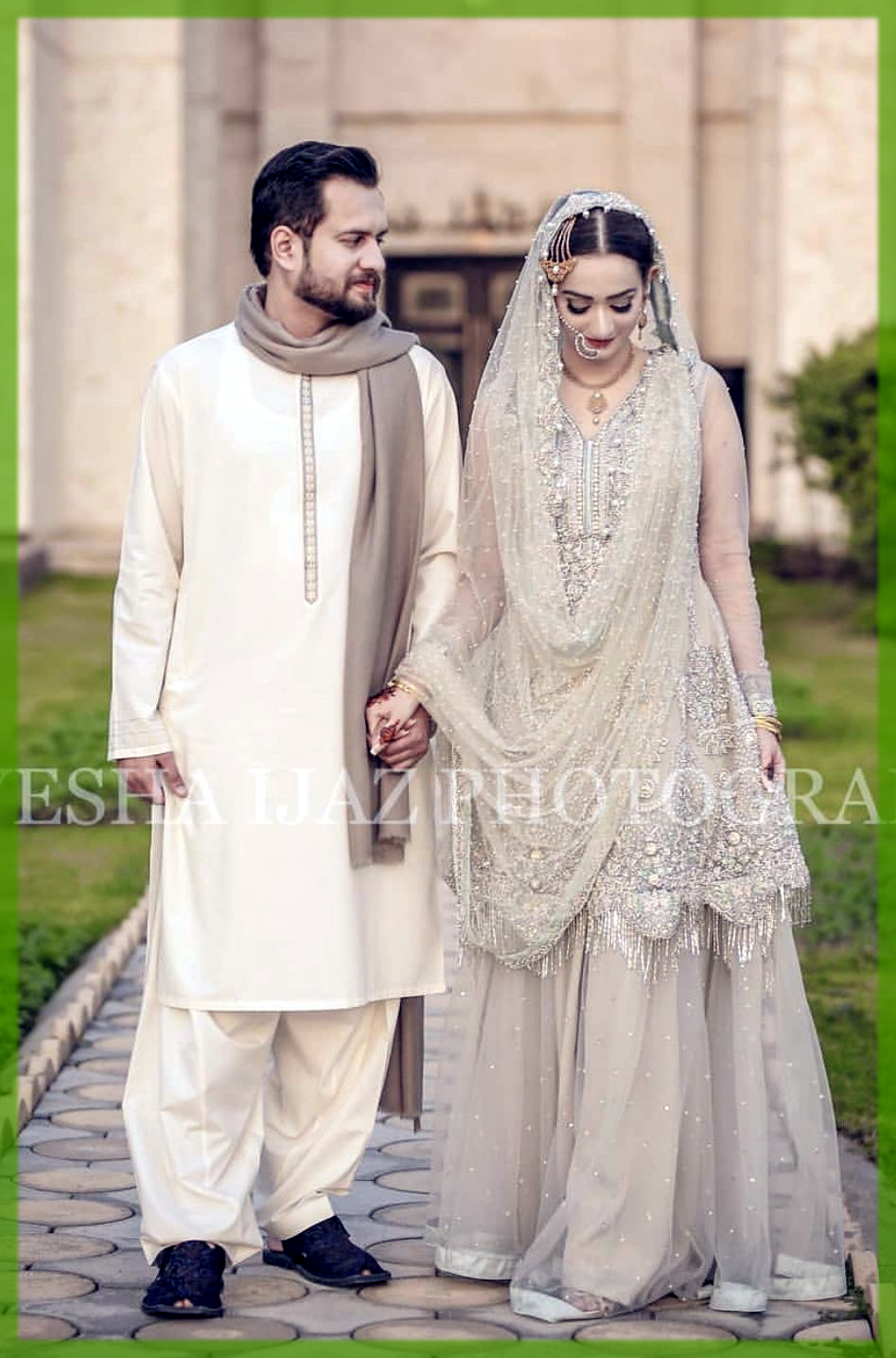 Astonishing Black Groom Nikkah Dresses

For a smart look, go for this knee-length wedding sherwani with the pajama-style. Perhaps it is one kind of style that never goes out of fashion. You can go for lightly embellished sherwani in a gold zari work. That will help to add more charm and spark to the outfit and make the dress even more captivating.
Pair this dress with the heavily embroidered shawl with the kora, dabka, and zari work in sky blue, purple, and gold tints. Furthermore, wear the sleek black loafer boots for your marvelous and dashing looks. In this blog, different forms of sherwani are shown with modest patterns. If you want to wear the sherwani on your nikkah day. At that point, read this blog and pick the right one as per your personality.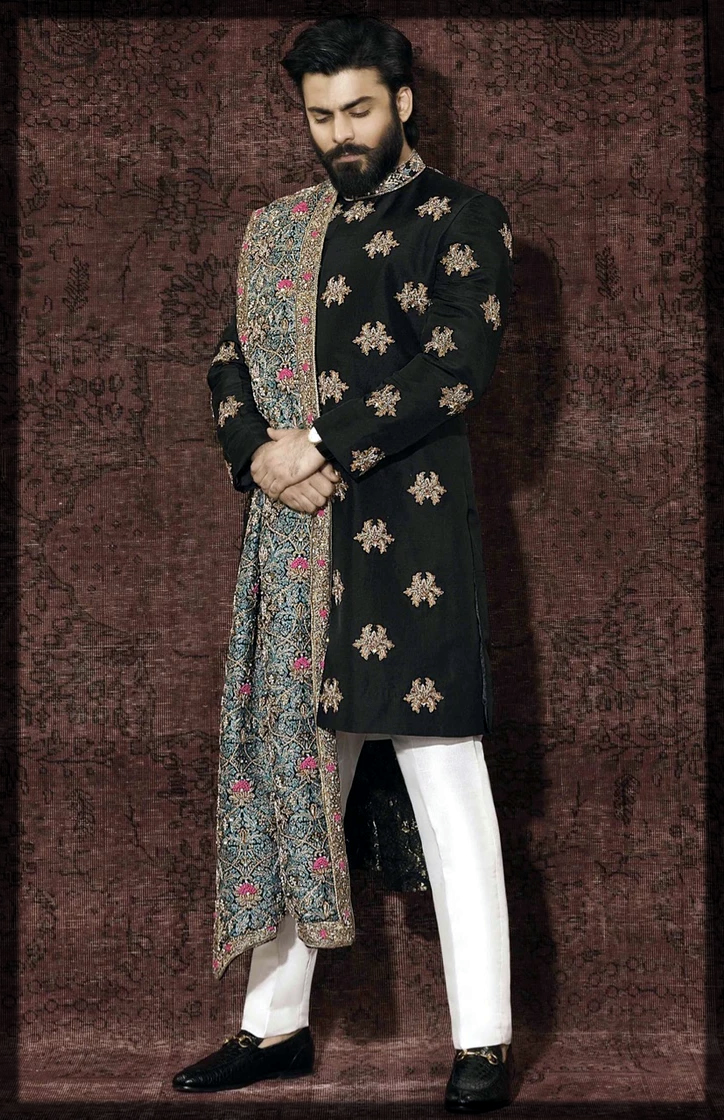 Breathtaking Kurta Pajama with Black Waistcoat
Kurta pajama is the most dashing combo that will add more appeal to your character. Below is the grey-shaded kurta pajama that is coordinated with the sleek black waistcoat. Try this noteworthy dress at your nikkah day and enjoy your livelier look.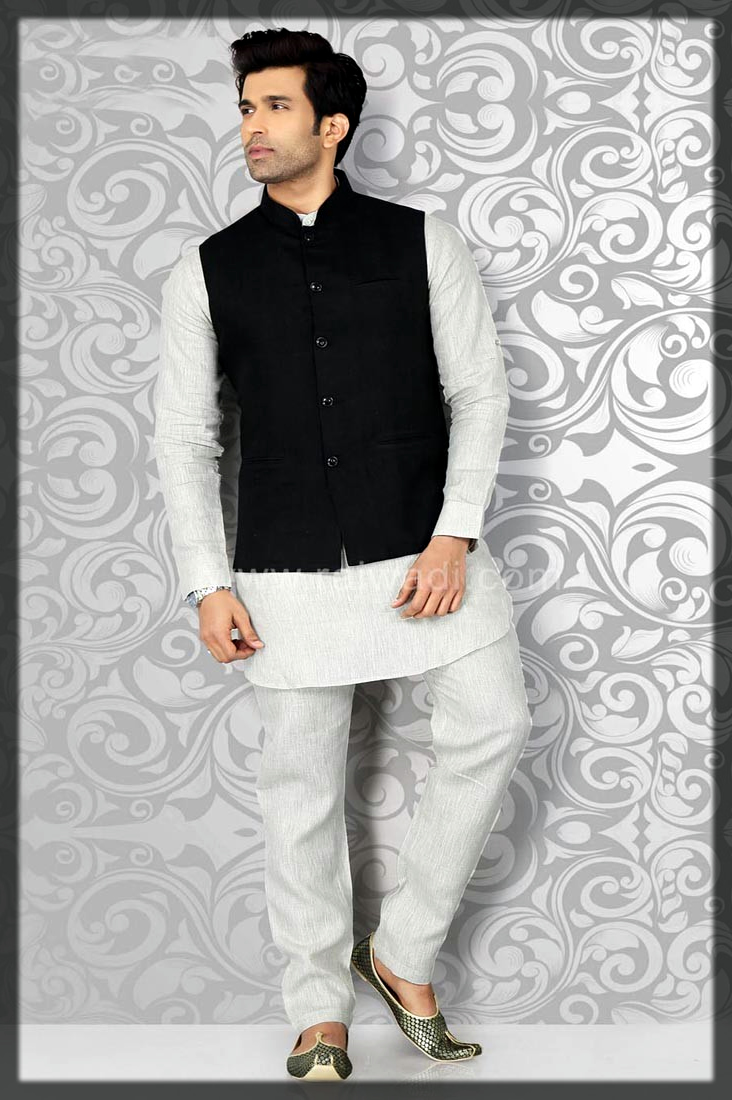 Dashing and I

ncredible

Green Kurta for Nikkah
This is the freshest and most appealing outfit for the groom-to-be. The green shaded kurta is a little bit decorated with the kora work. Further, the neckline of this shirt is beautifully furnished with green buttons. Simple plain cuffs with the collared shirt make all of your appealing and handsome looks on your nikkah day. 
It is paired with the plain white pajama. You can also wear this lavish dress as your mehndi dress because mehndi is a colorful event, in which bright hues like green, yellow, purple, and blue are preferred to wear by adding the more color to your mehndi event.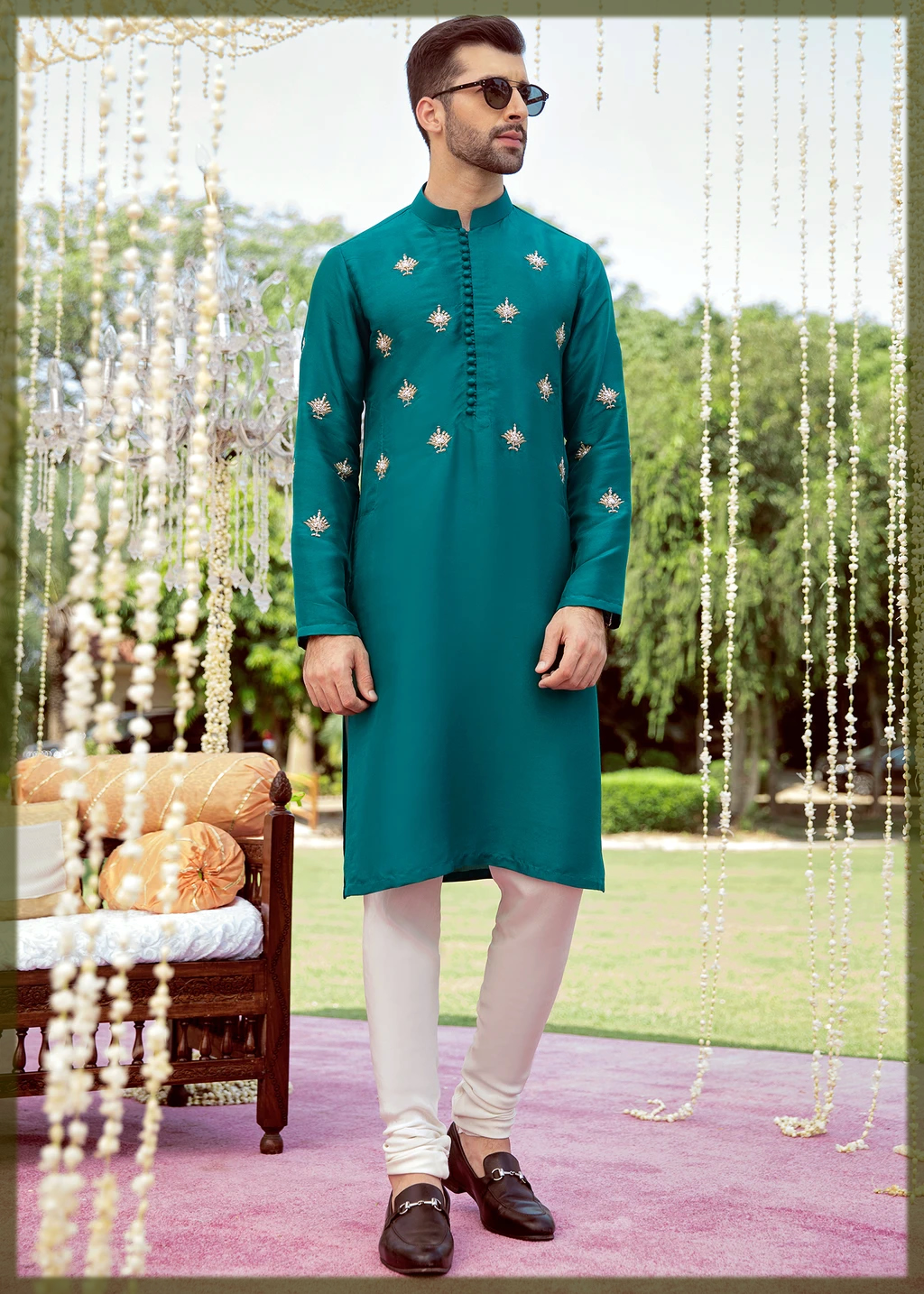 Sleek Black Nikkah Outfit for Groom

Yourself can try the sleek black sherwani at your nikkah for making your look more agreeable and attractive. These are also available in little bit adornment, as you can see below.  Here is the most charming black sherwani for your nikkah day with the golden embroidered sleeves. If your bride is going to wear a red outfit on nikkah day, then you can match it in contrast with the bridal dress.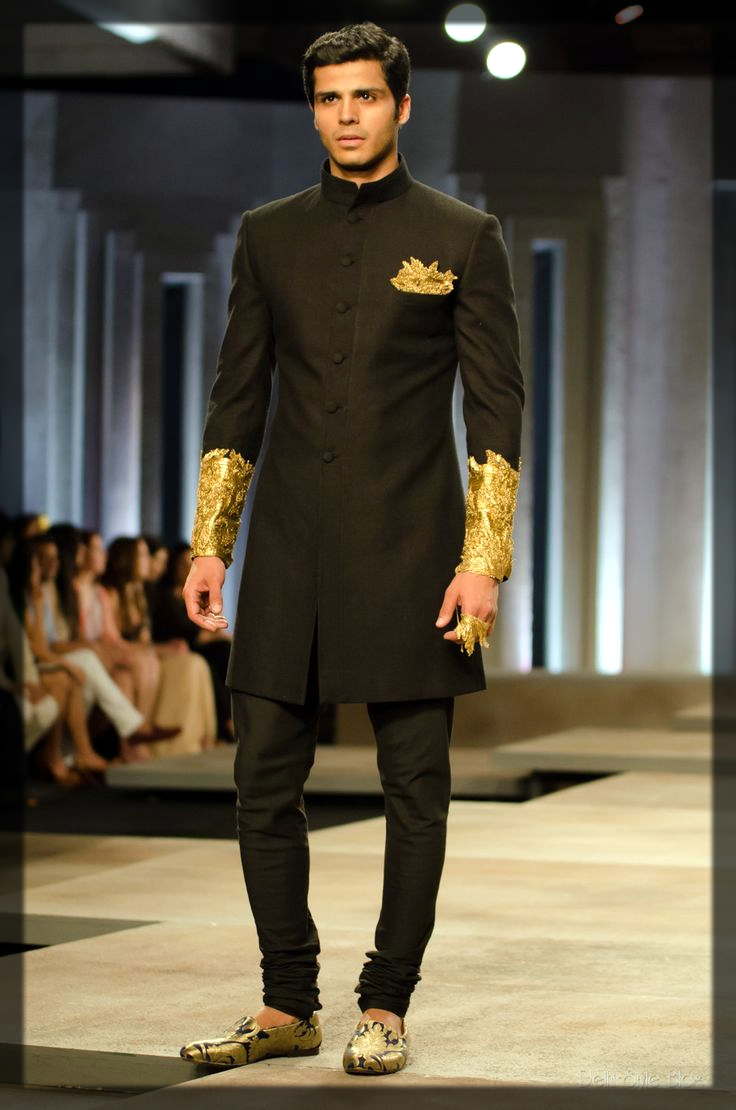 Royal Blue Heavily Embellished Nikkah Sherwani
Like ladies, most men prefer to wear the heavily embellished attires on every occasion. Royal blue is the ravishing color that will brighten your nikkah look. Have a look at the heavily furnished royal blue sherwani with the kora, dabka, and zari work all over it. It is paired with the shimmery gold pajama.
Further, if you want to complete your royal look, then never forget to wear the khussa since it is the customary item that will help achieve your traditional look and make it more agreeable and classy. Also, check out walima dresses for groom.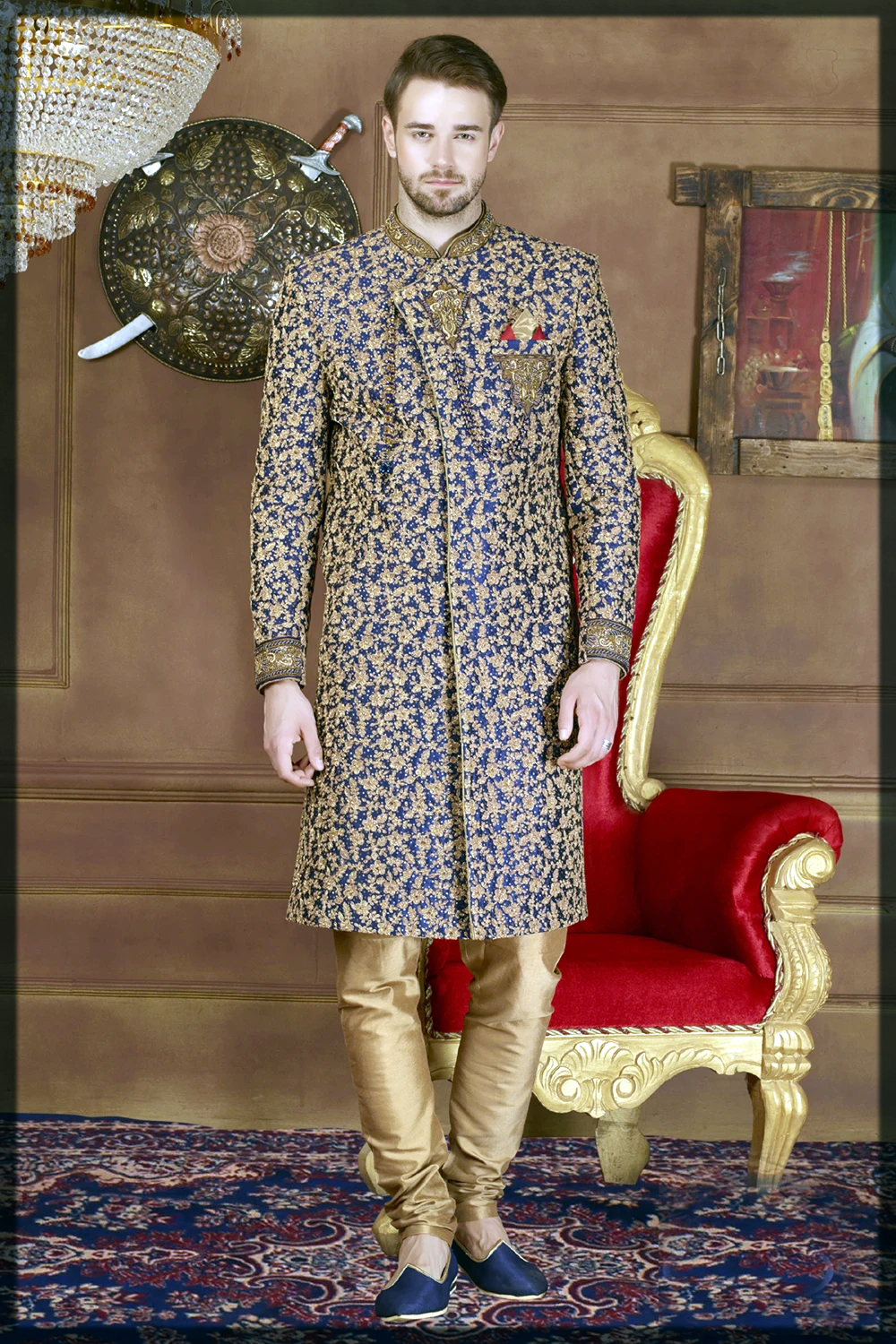 The Lollywood famous star, Muneeb butt, set the new pattern by wearing the cream-toned pastel shalwar kameez with the printed waistcoat on her nikkah. It is one of the cool styles for men. Majority of us follow our celebrities so on the off chance that you need to get this kind of look at your nikkah day, at that point, everything you have to do:

Wear the off-white kurta pajama.

Pair it with the printed or weaved coat.

Wear tremendous and exemplary footwear.


Make any stylish hairstyle.

Furthermore, wear glasses, and you are all set.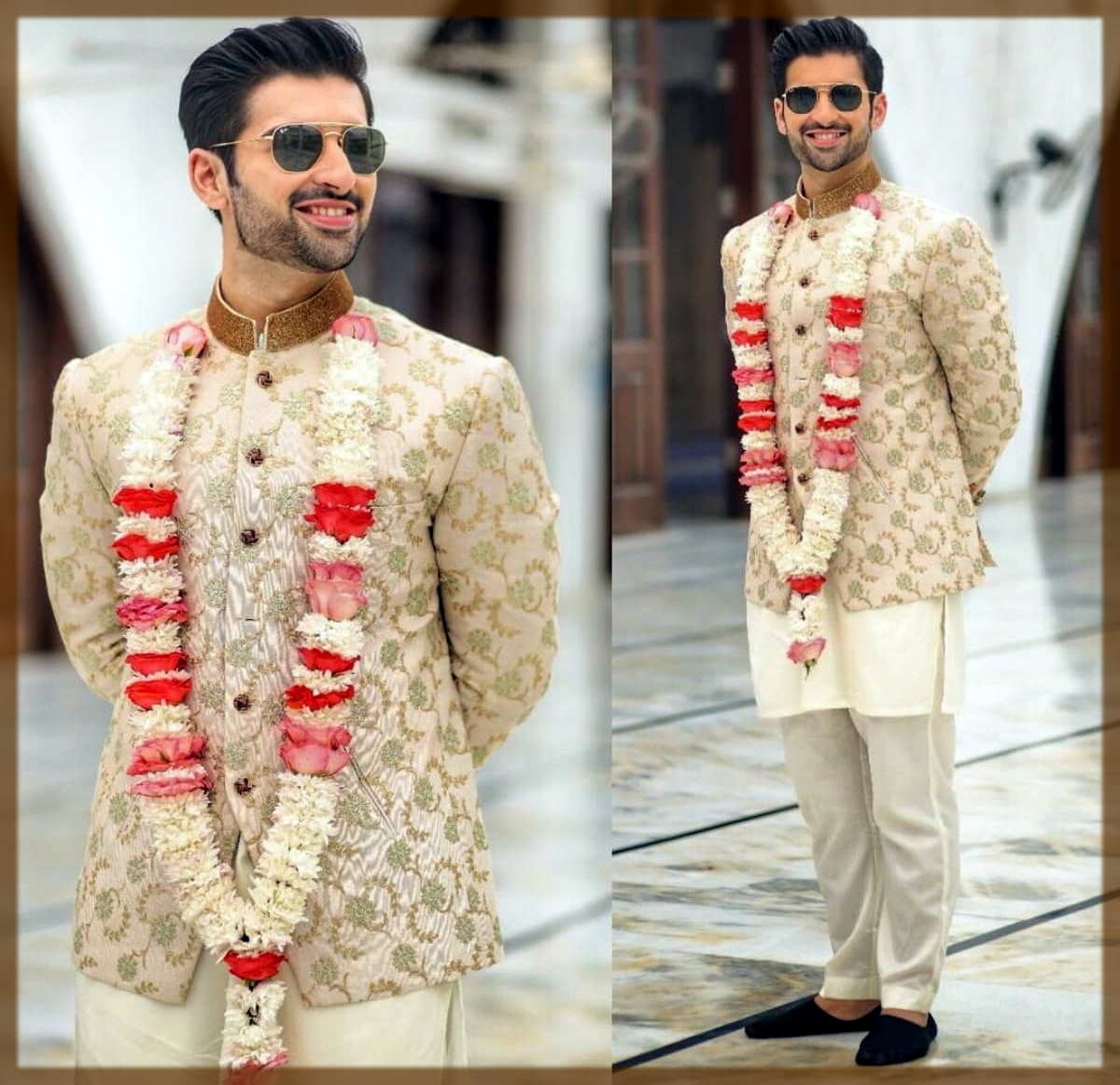 Green Shalwar Kameez with Maroon Waistcoat
Embroidered kurta is always the right choice for the Nikkah ceremony. Have a look at the heavily furnished green kurta that is finished with the thread embroidery all over because the embroidery attires are in the trend these days. You can also experiment with this green embroidered kurta with waistcoat, which is fully furnished with kora and dabka work. Further, you can combine it with the maroon tilla work khussa and enjoy your marvelous and splendid nikkah looks.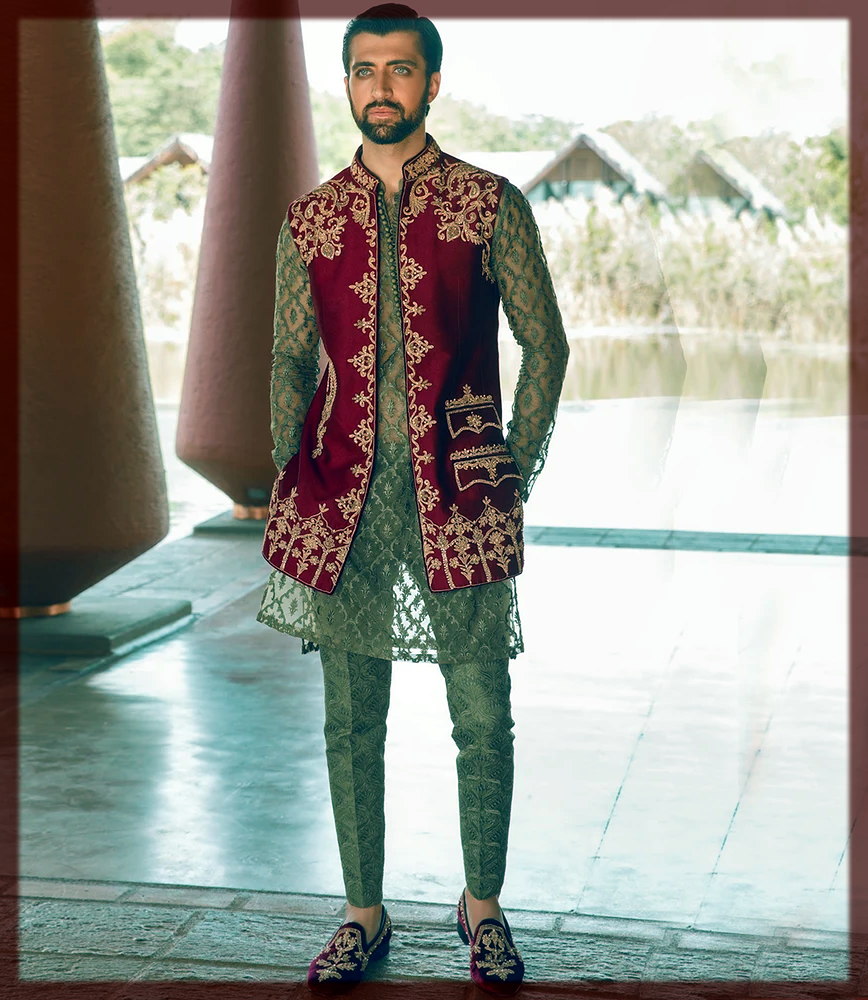 Splendid Pink Groom Nikkah Dresses

If your bride is going to wear pink lehenga, then you can match your outfit with your bride. Nowadays, the bride and groom prefer to wear the same color clothing to show their love for each other. If you need to get more matching dresses of the bride and groom, then check out the bride and groom wedding dress.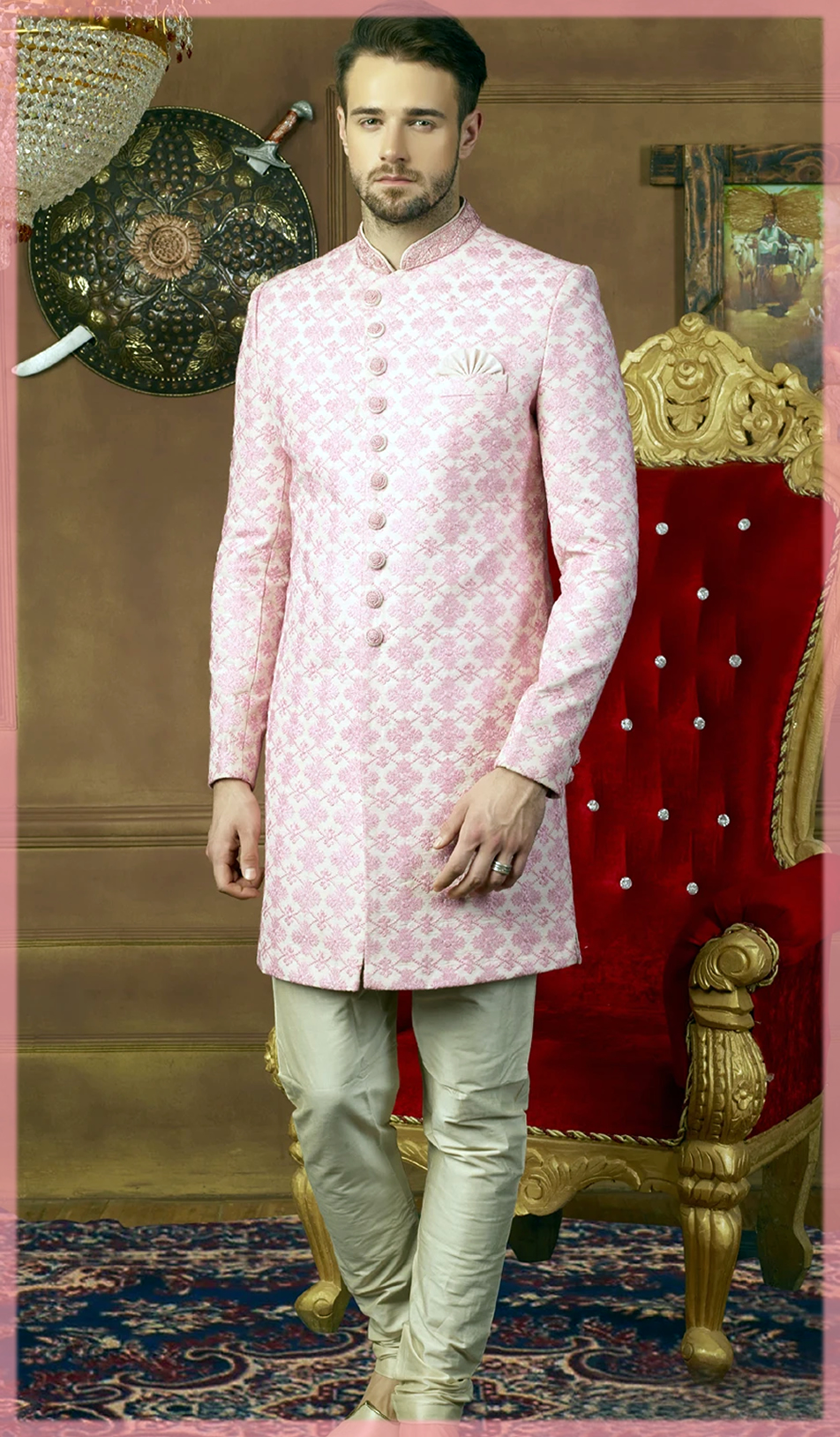 Sky Blue Suit for Groom-to-be

Everyone has their own choices similar to the most men who prefer to wear the kurta pajama and shalwar kameez. On the other hand, most boys love to wear suits. Below is the most ravishing sky blue two-piece suit that will surely update your look and make it more appealing and jazzier.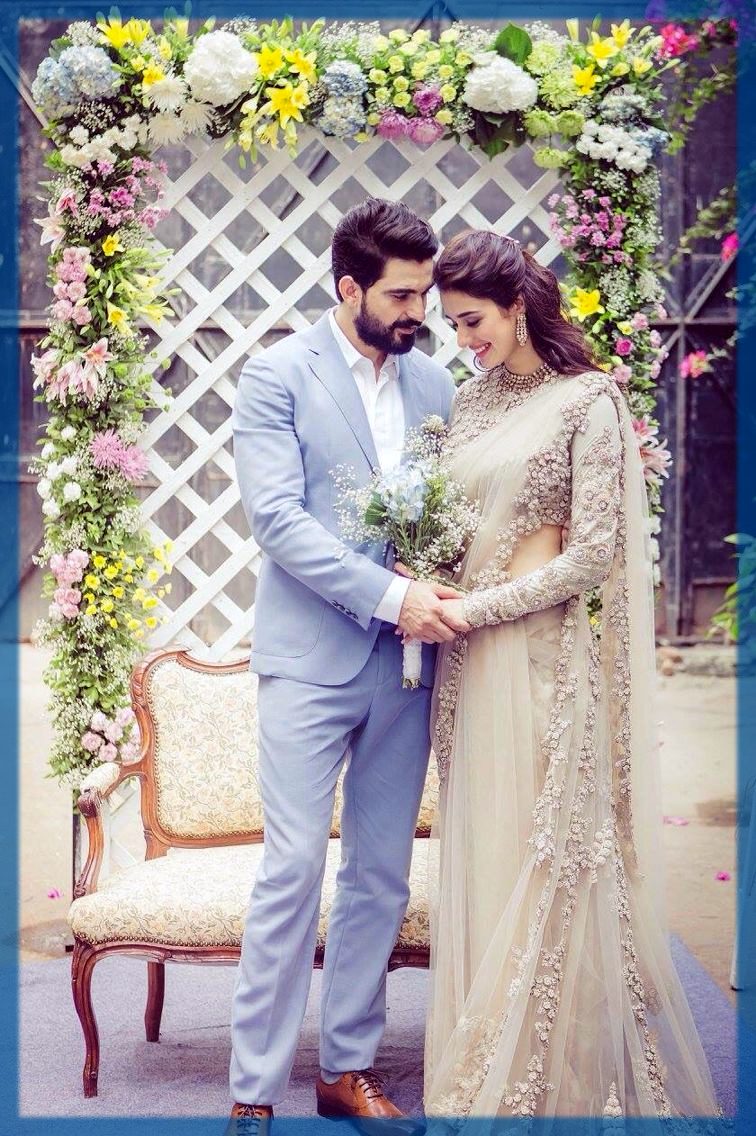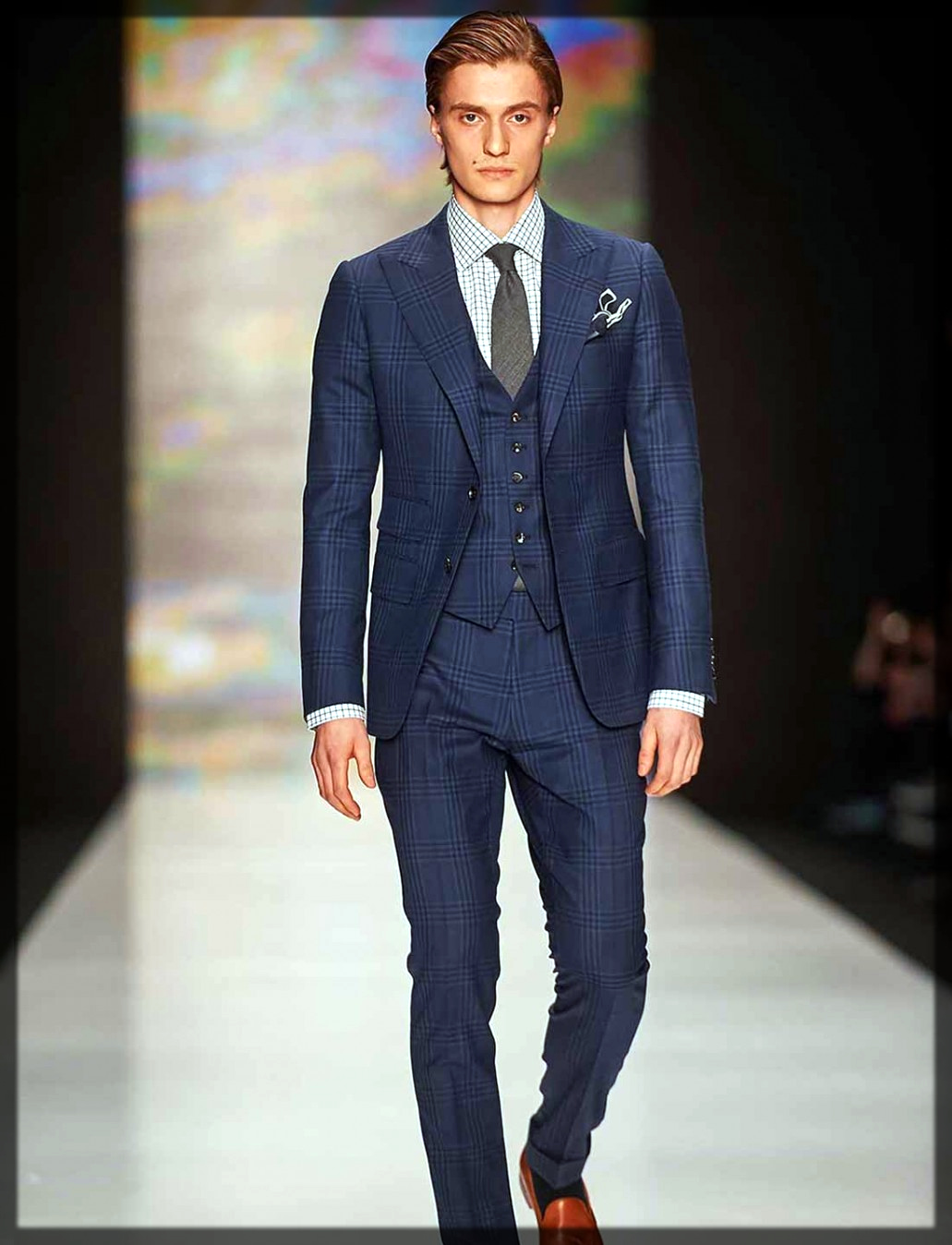 Suggested Nikkah Dresses for Men
Here are some suggested nikkah dresses for all groom-to-be. All the attires have different patterns and vibrant hues. This will help you to improvise your look and make it more alluring and handsome.
Furthermore, check out the Edenrobe waistcoats with shalwar kameez that you can likewise wear to improve your nikkah look and make it more dashing because this article contains the most bewitching and stylish waistcoats and shalwar kameez designs.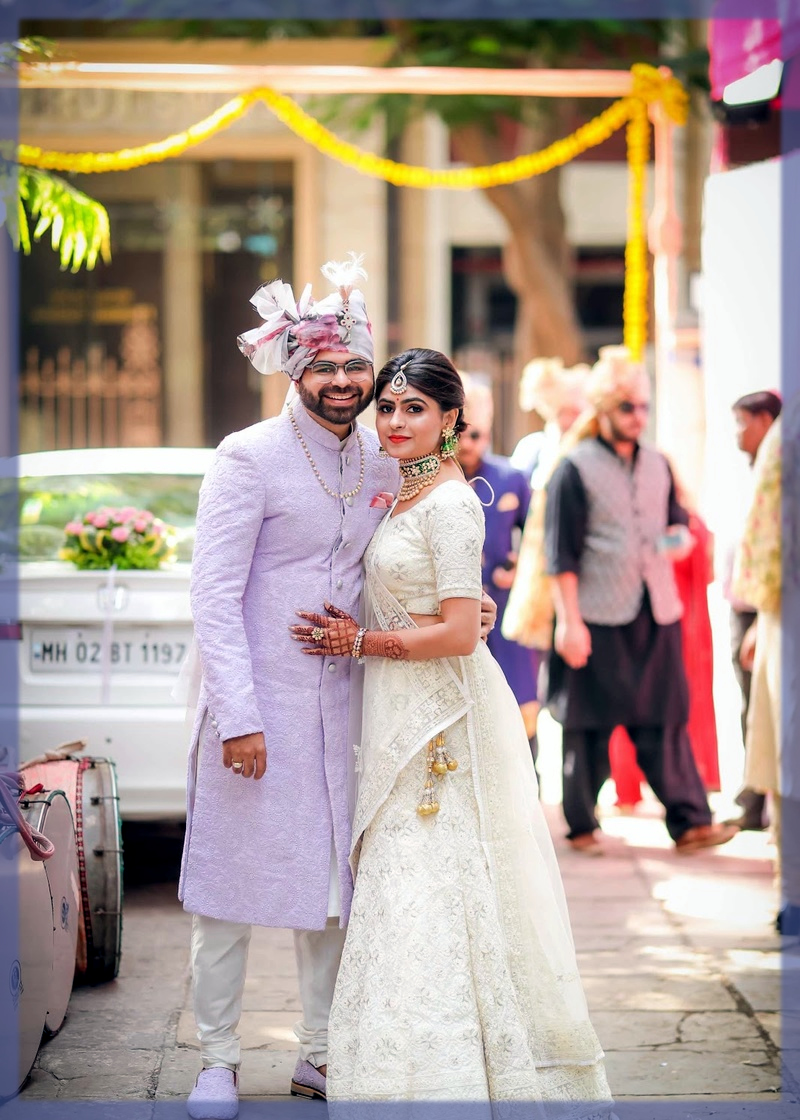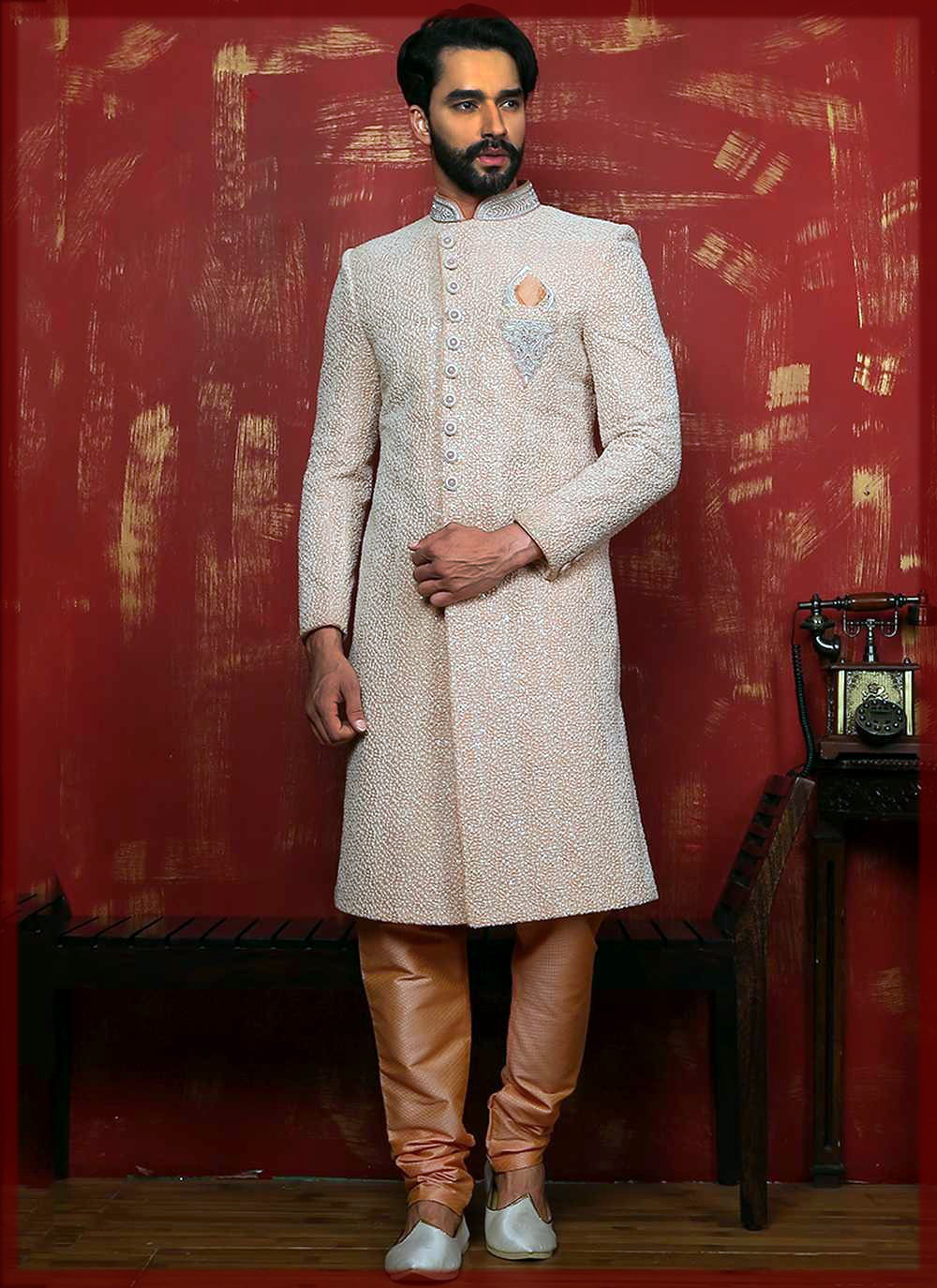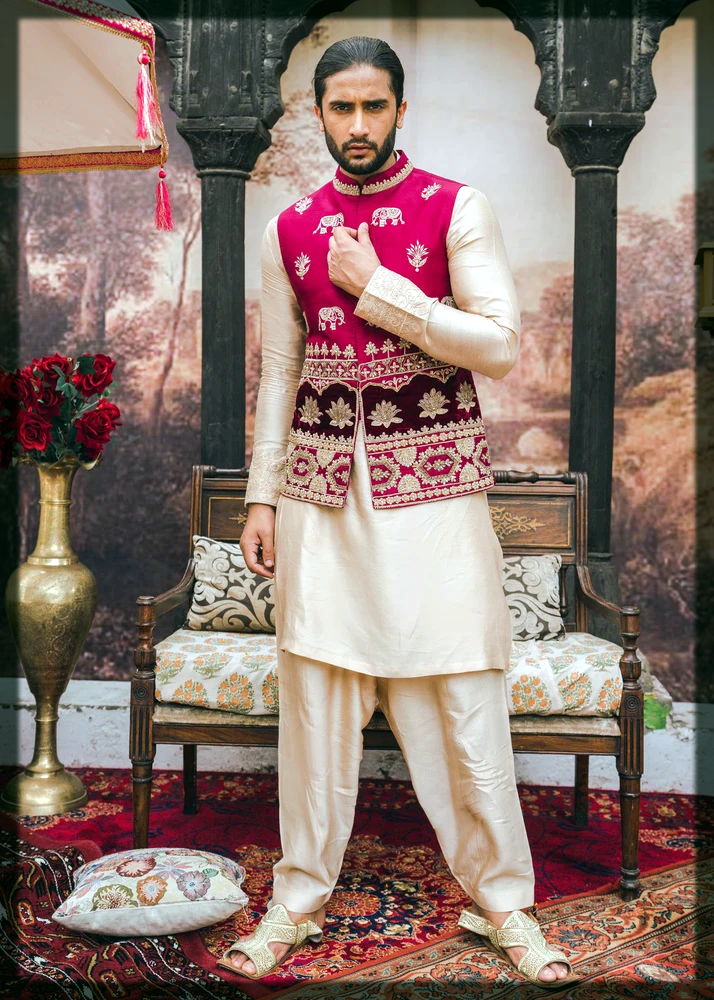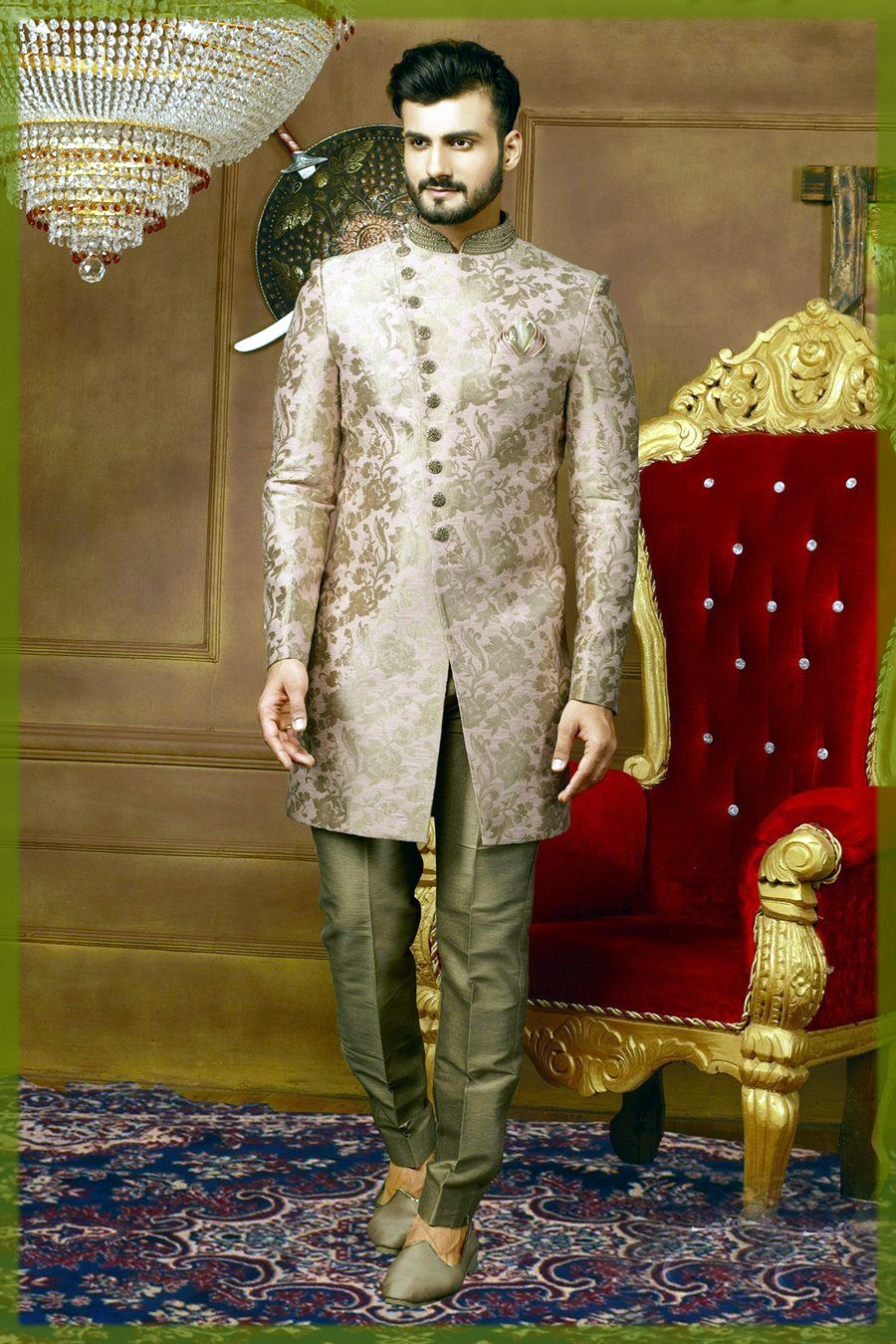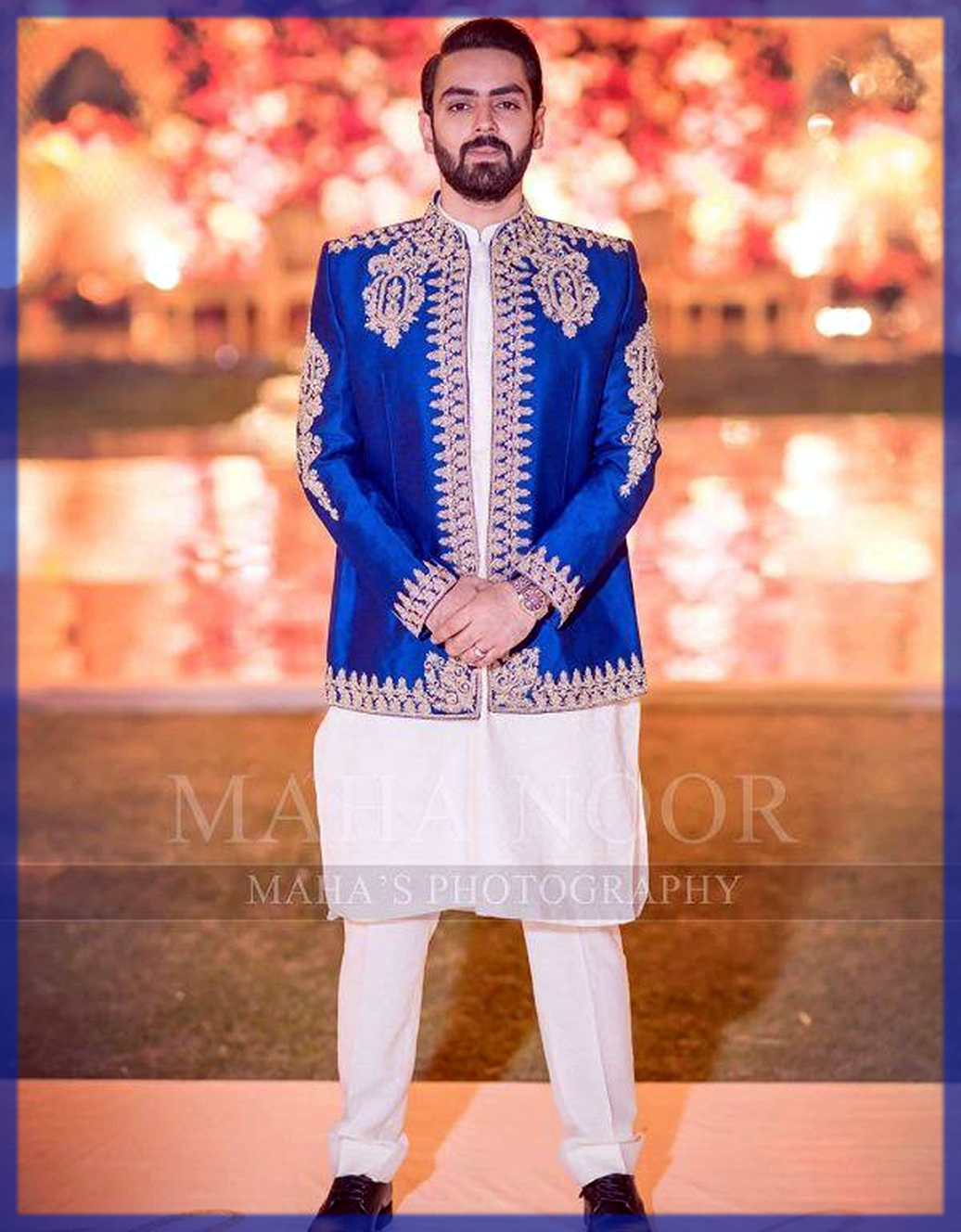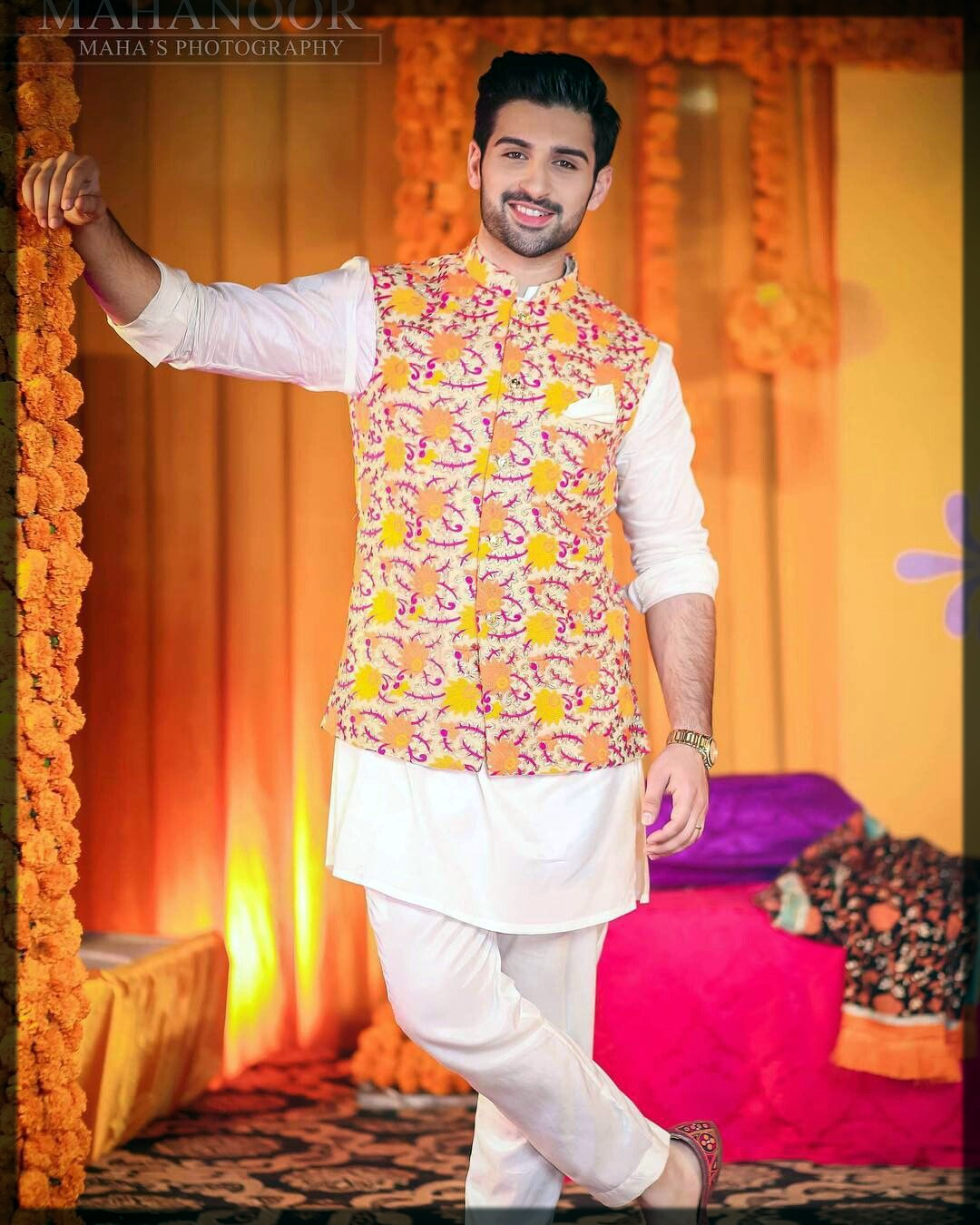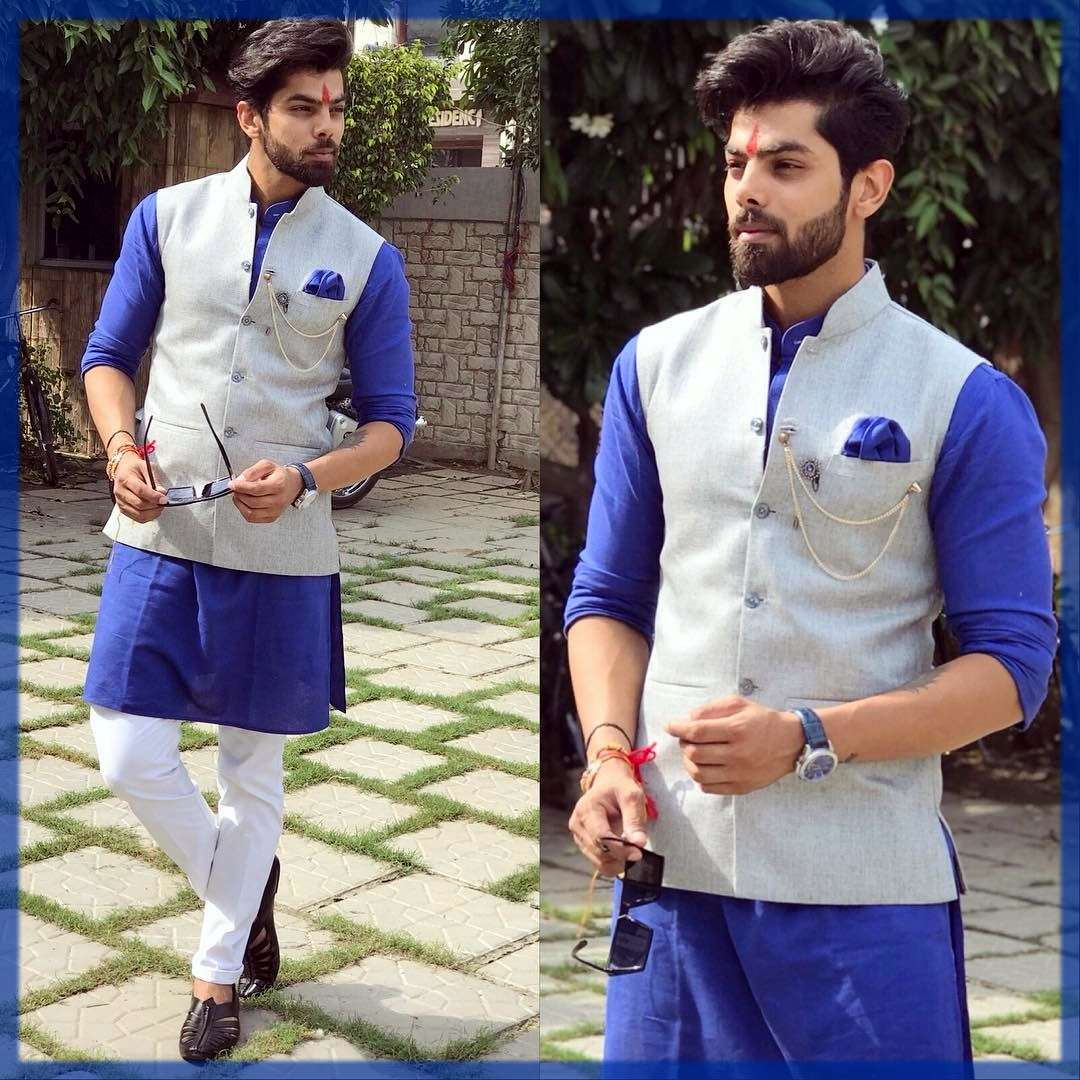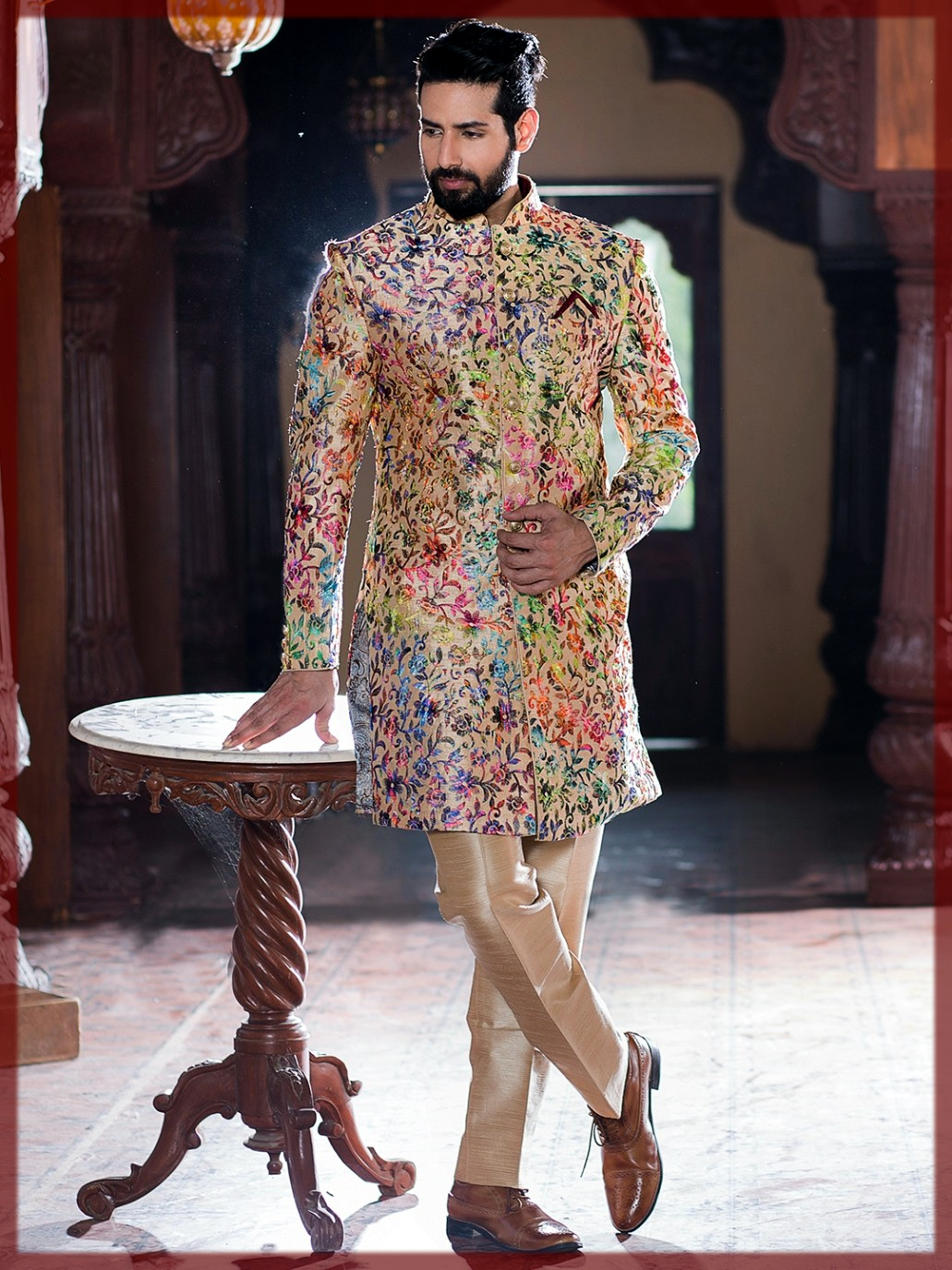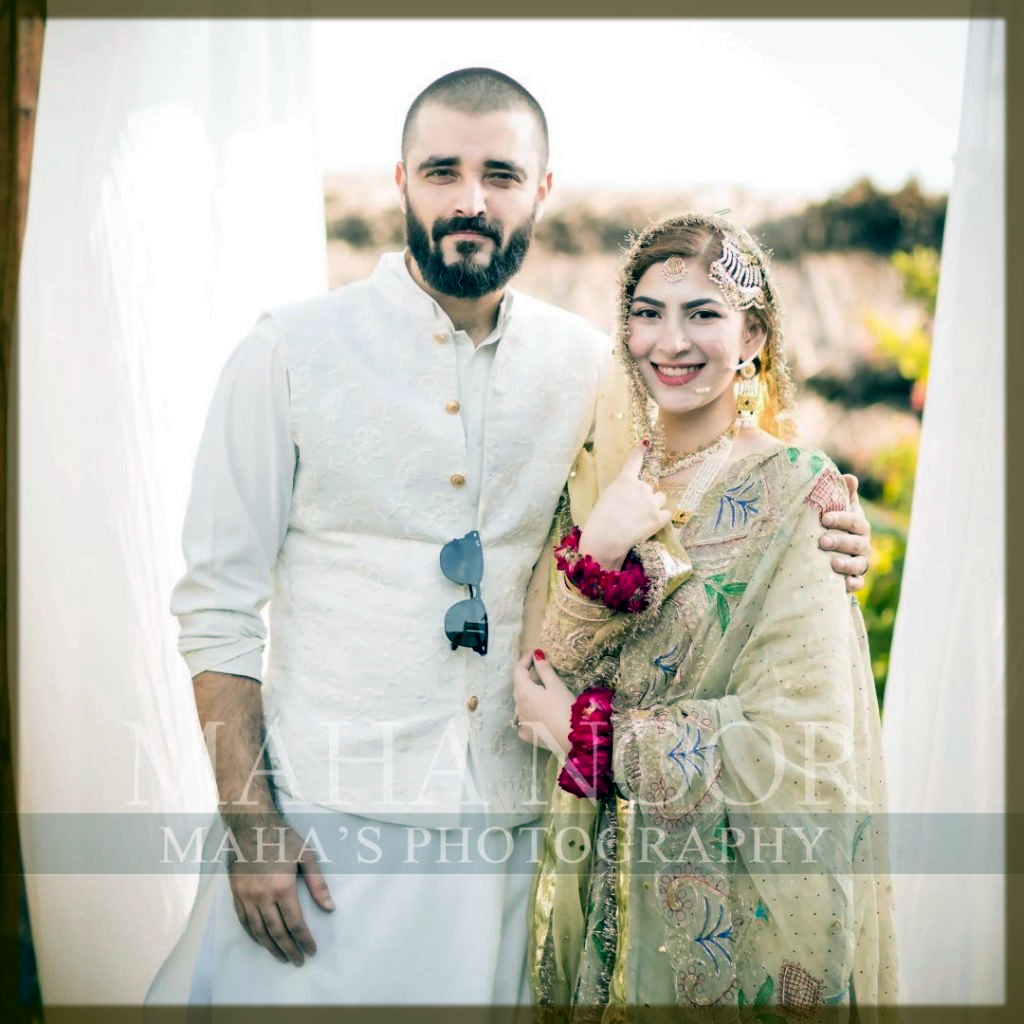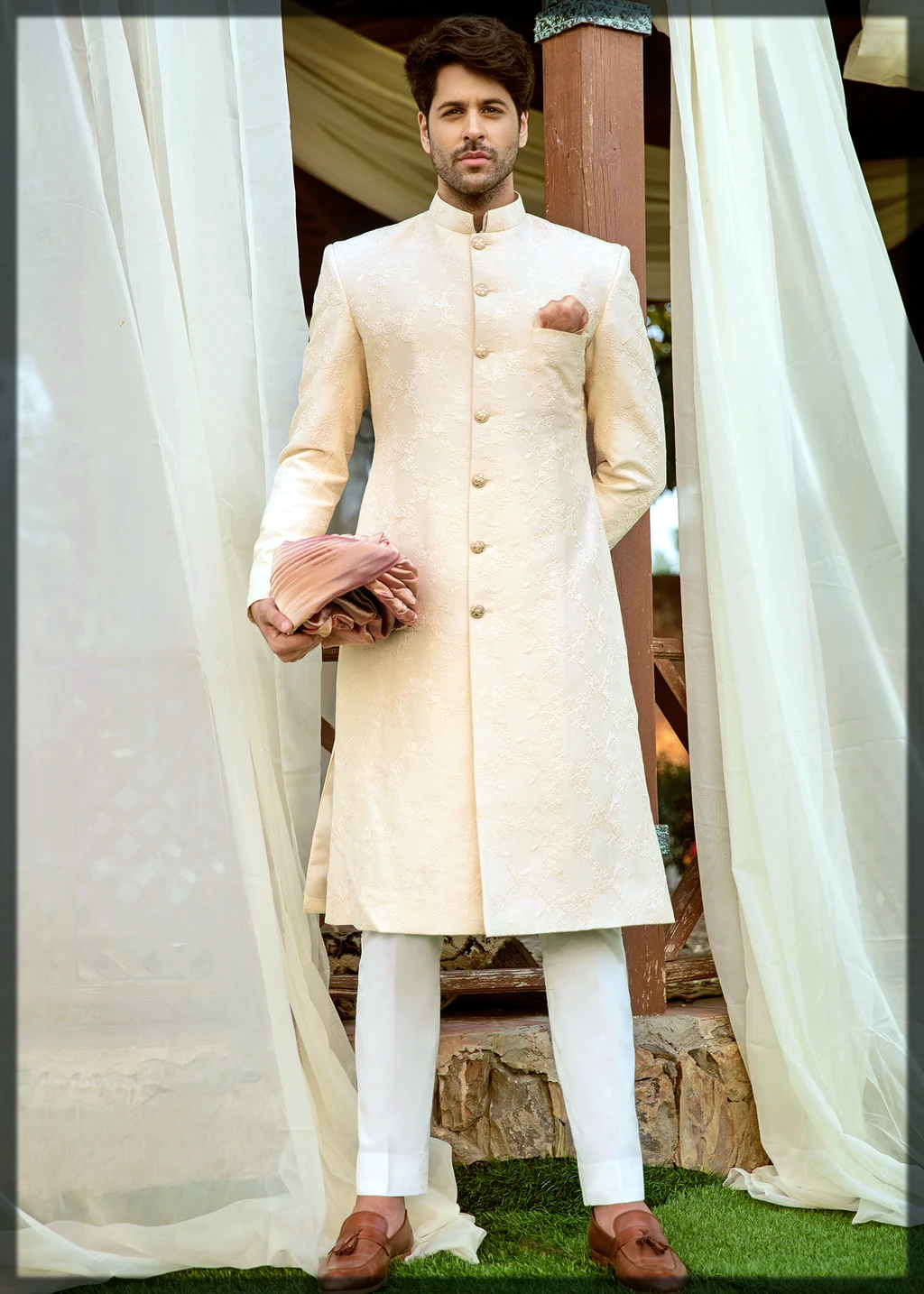 All the attires with the latest trends and vibrant colors are shown above. You will surely appreciate the above extravagant attires. Just have a look at the above collection and pick up your favorite dress for your nikkah day. I hope you will appreciate our efforts.