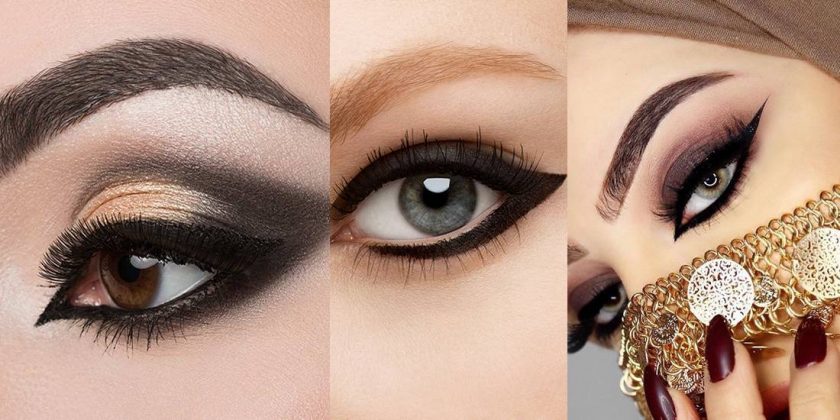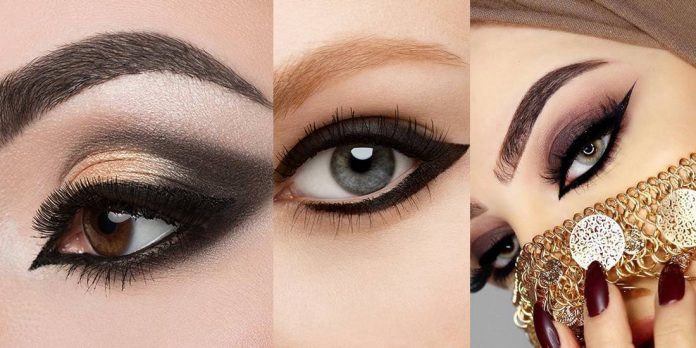 Makeup is a basic necessity for every girl around the globe. However, it is essential to know what type of makeup suits your skin tone and face cut. Also, Arabic eye makeup is prevalent these days. Every girl wants to apply Arabic style eye makeup to look gorgeous.
Besides, it is crucial to know how to apply Arabic eye makeup accurately and efficiently. One who doesn't know how to make Arabic eyes will never get that gorgeous look until she follows all the necessary steps for applying that makeup.
There is no doubt that makeup helps girls in changing their looks completely. Similarly, Arabic eye makeup allows girls to make their eyes look more significant and sharp. Moreover, one an also go for great smokey eye makeup to enhance the stunning looks.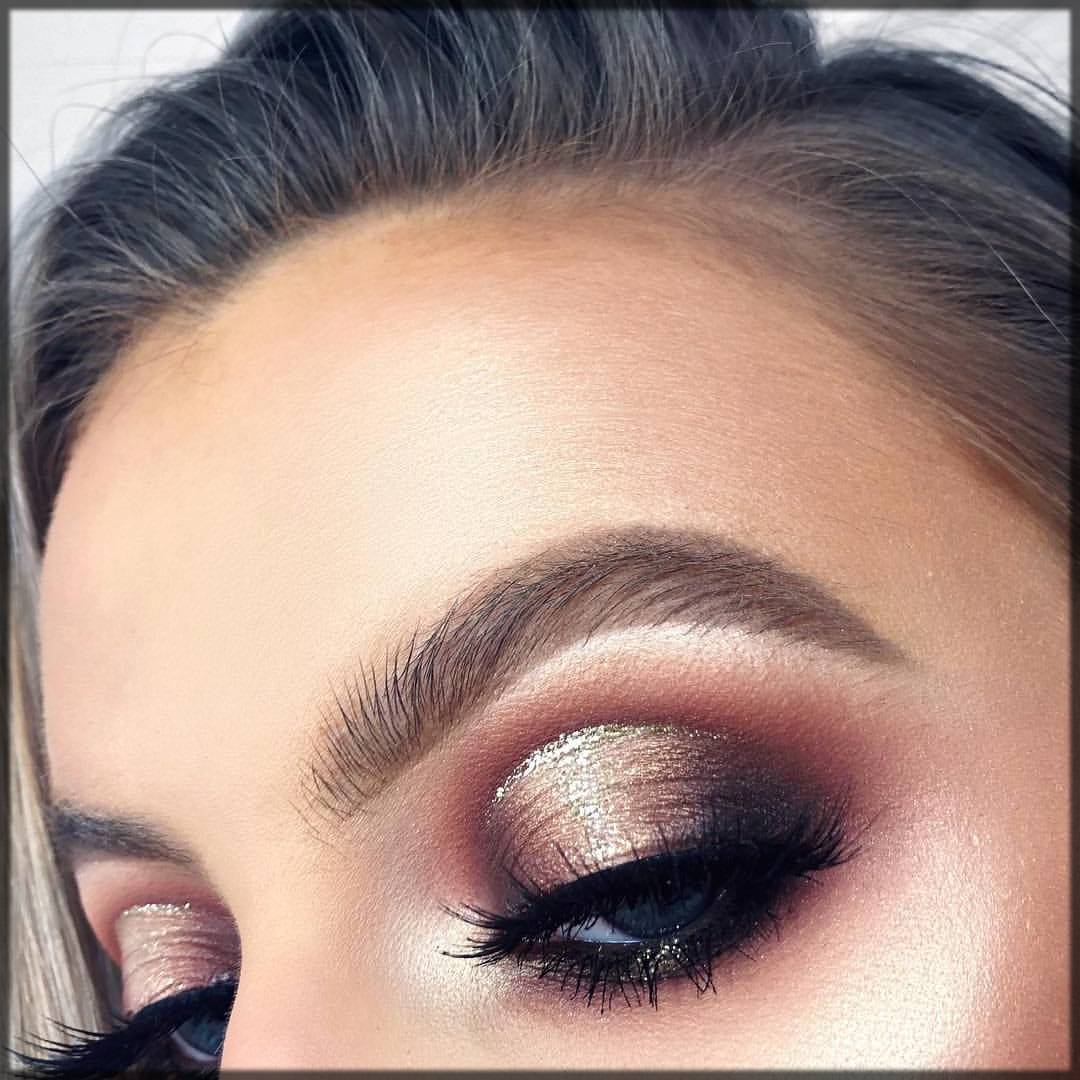 Astounding Arabic Eye Makeup Tutorial Step by Step for Beginners (Tips+Techniques)

In the beginning, every girl requires a complete step by step tutorial to learn how to apply makeup accurately. Therefore, you will get a complete step by step tutorial to determine Arabic eye makeup accurately and efficiently. First of all, you need to know the essential ingredients like eye-shadows required for composition. These makeup products are:
Primer

Eyebrow pencil

Light-shaded eye shades

Dark-shaded eye shades

Highlighter

Eyeliner or Kajol

Mascara or artificial lashes
Step 1: Make an Eyebrow Shape for Perfect Arabic Eye Makeup
Every girl desires to have a perfect eyebrow shape. However, it is not an issue anymore because you can shape up your eyebrows yourself. First of all, it is vital to extract extra hair from eyebrows. After that, shape up the eyebrow by marking with an eyebrow pencil, as shown in the picture. Besides, there are two ways to shape up an eyebrow: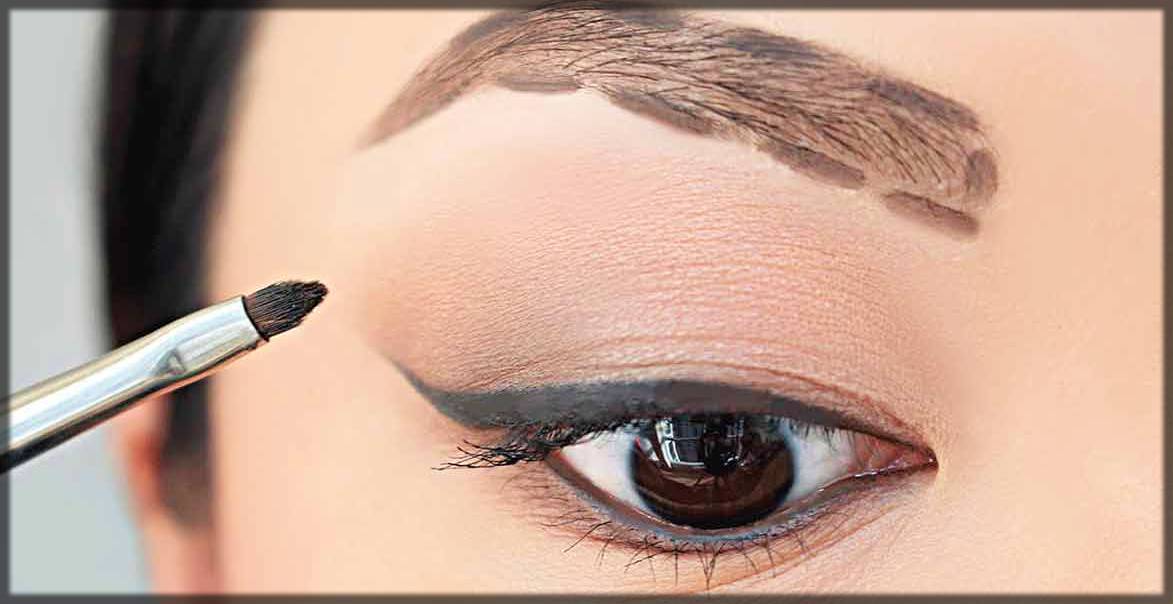 Shaping an eyebrow is the primary step for eye makeup. Therefore, we have particular techniques for you to develop your eyes ideally. You have to apply mascara in a neat and tidy way to bring a ravishing eye look. Also, it will give a darker look to your eyebrows.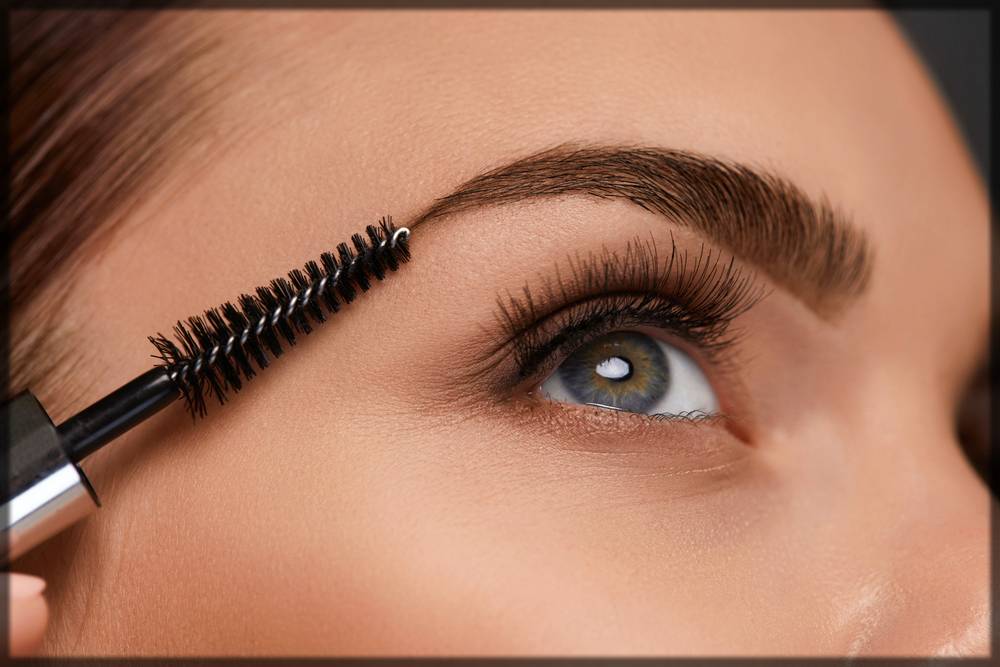 In case, if you do not have mascara, then apply eye pencil to make your eyebrows look good. It is easy to shape eyebrows with an eye pencil instead of mascara. Remember, choose an eye pencil of darker shade for a vigorous look.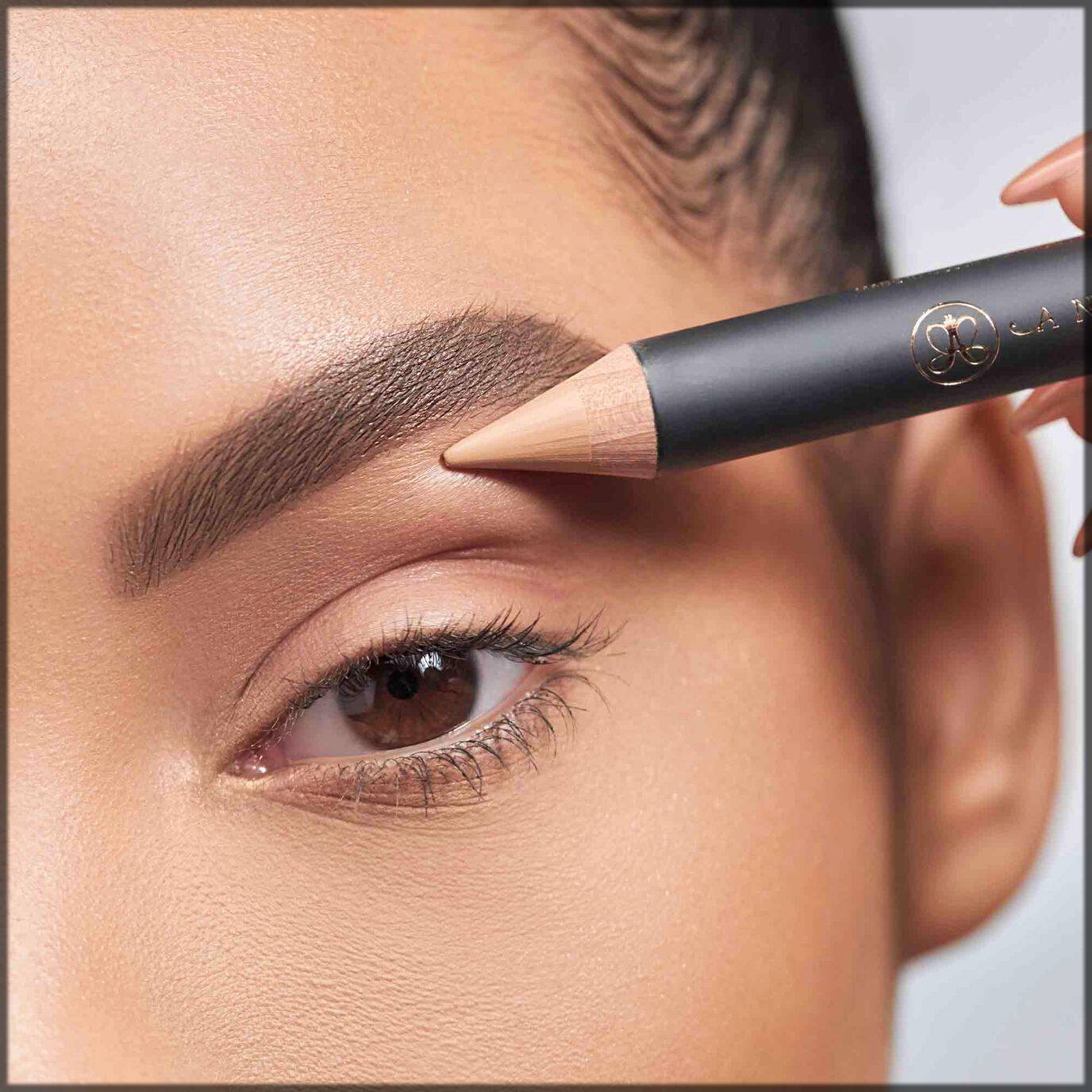 Step 2: Apply Concealer for Fresh Arabic Makeup
Concealer is a cosmetic product that aids in making your skin tone even. However, girls mostly apply it to the tan areas of the face. Before applying eye-shadows, use concealer for a more polished glance.

Concealer is a significant part of the makeup kit for a complete makeup look. Therefore, you need a subtle concealer for obscuring the tan areas of the face. Besides all, concealer gives protection to your face. If you want to get rid of the dark circles, then try effective eye creams for dark circles.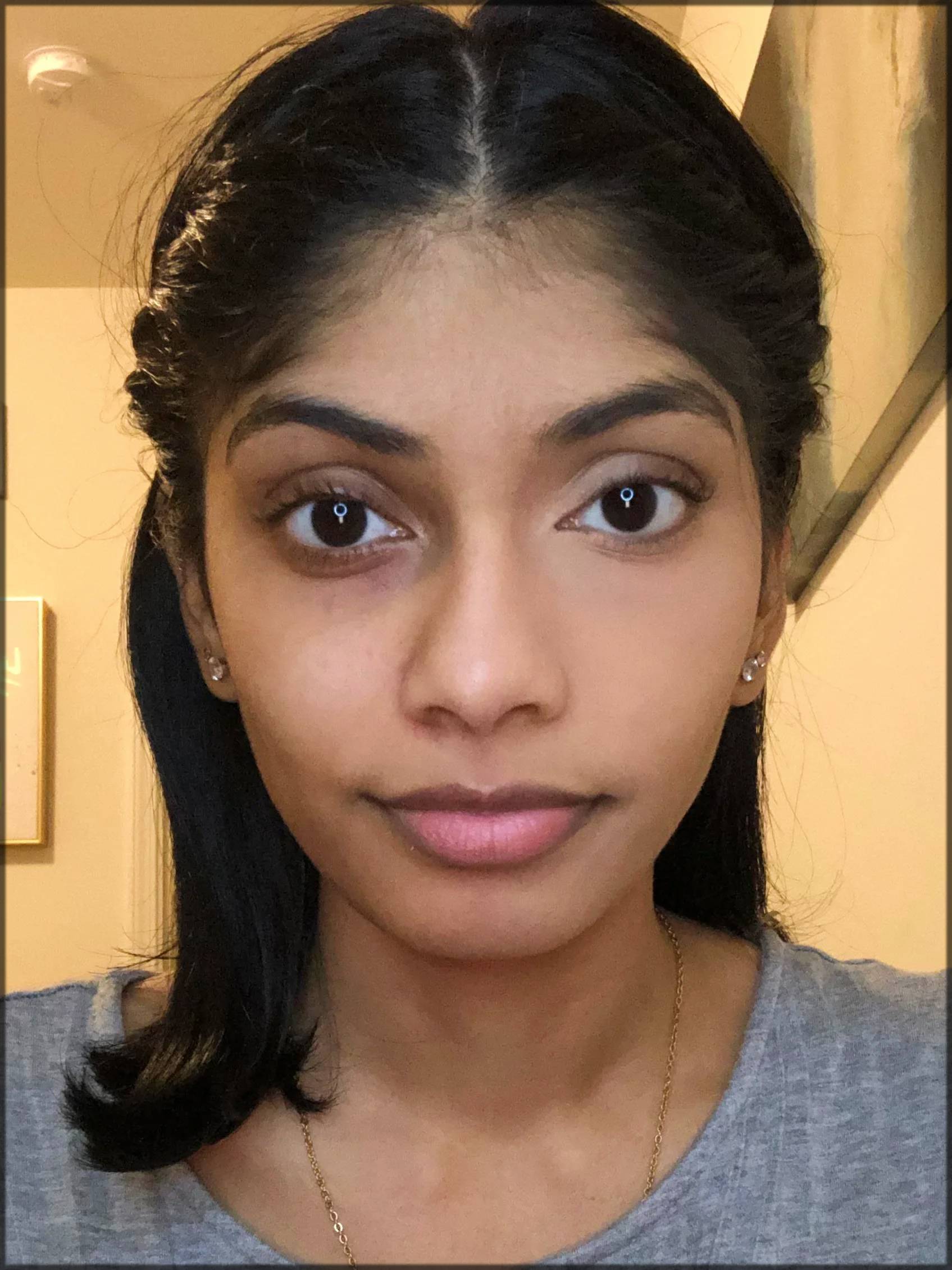 Step 3: Apply Primer on Eyes
Face primer is a form of liquid that women apply to the face before applying foundation. Also, it helps in merging the foundation more evenly. The eye makeup includes a variety of cosmetic products that need to blend appropriately. Therefore, one must apply an eye primer to the eyelids properly for fantastic makeup over the eyes.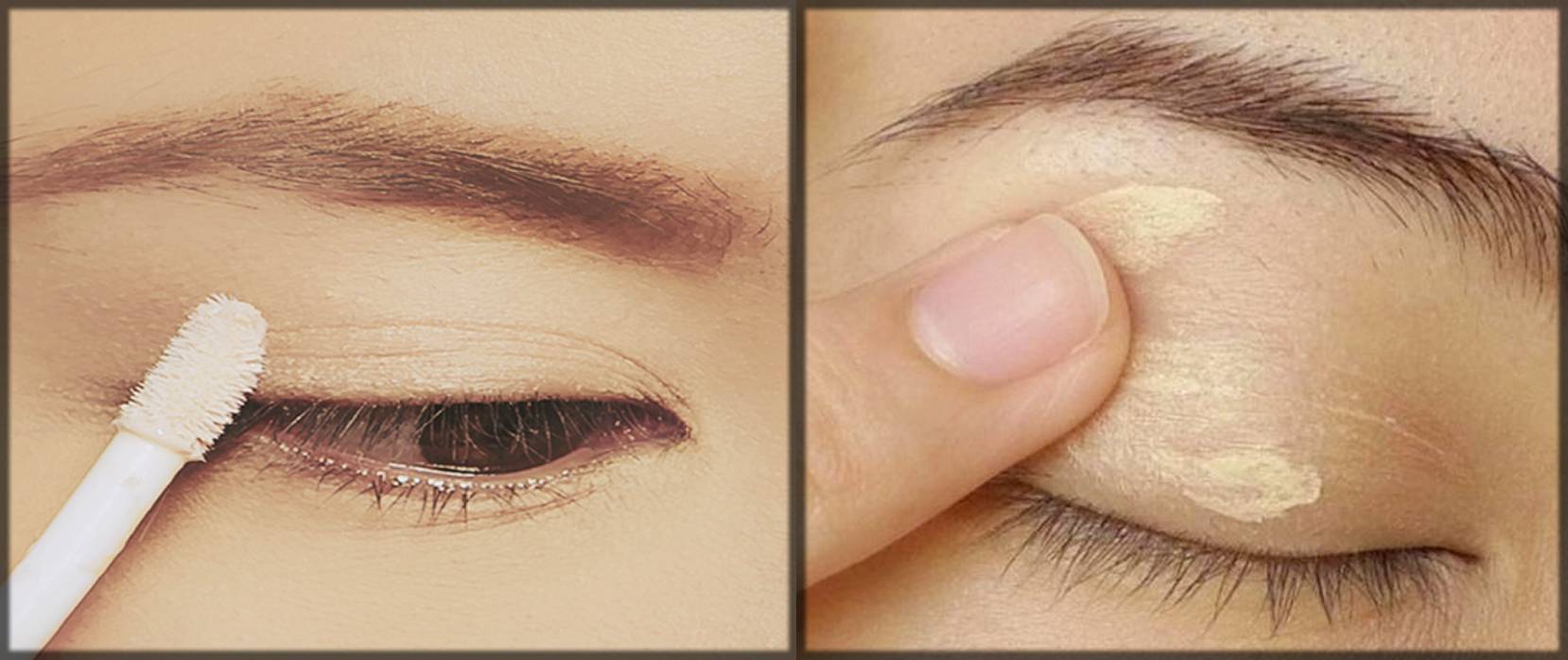 Step 4: Apply Light Shaded Eye-shadow All Over the Lids
Let's start the application of beautiful shades to the eyes for a brilliant look. In the first go, you have to apply a light-shaded color. Use fine makeup brushes for the perfect application of these shades. However, you can apply both the matte and glittery eye shades. See here a complete tutorial on how to apply eye-shadow perfectly.

Matte shades look more decent and graceful as compared to the shiny ones. However, one has a choice between these two. Remember to choose the shade that matches your personality and outfit.
Light Glittery Eye-shades
Some girls always want to have a gleam in their looks. Therefore, they choose flickery hues for their makeup over the eyes. Glittery eye-shades look glowing when you apply it according to your dress. Also, they bring a purely adult and feminine look.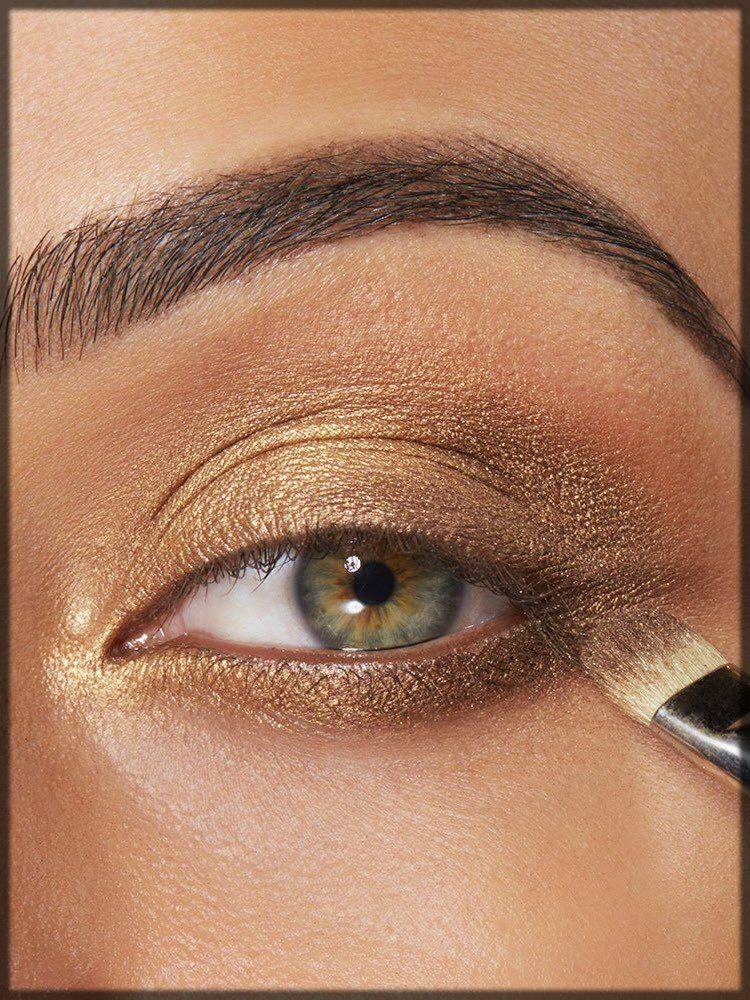 Step 5: Apply Dark Shadow on the Outer Edge of Eyelid
To give your eyes a significant look, you need to apply darker shades on the outer edge. However, it is not mandatory to have dark shadows. You can also mix two of the shades for a distinct appearance. Use a fine brush for the correct application of color.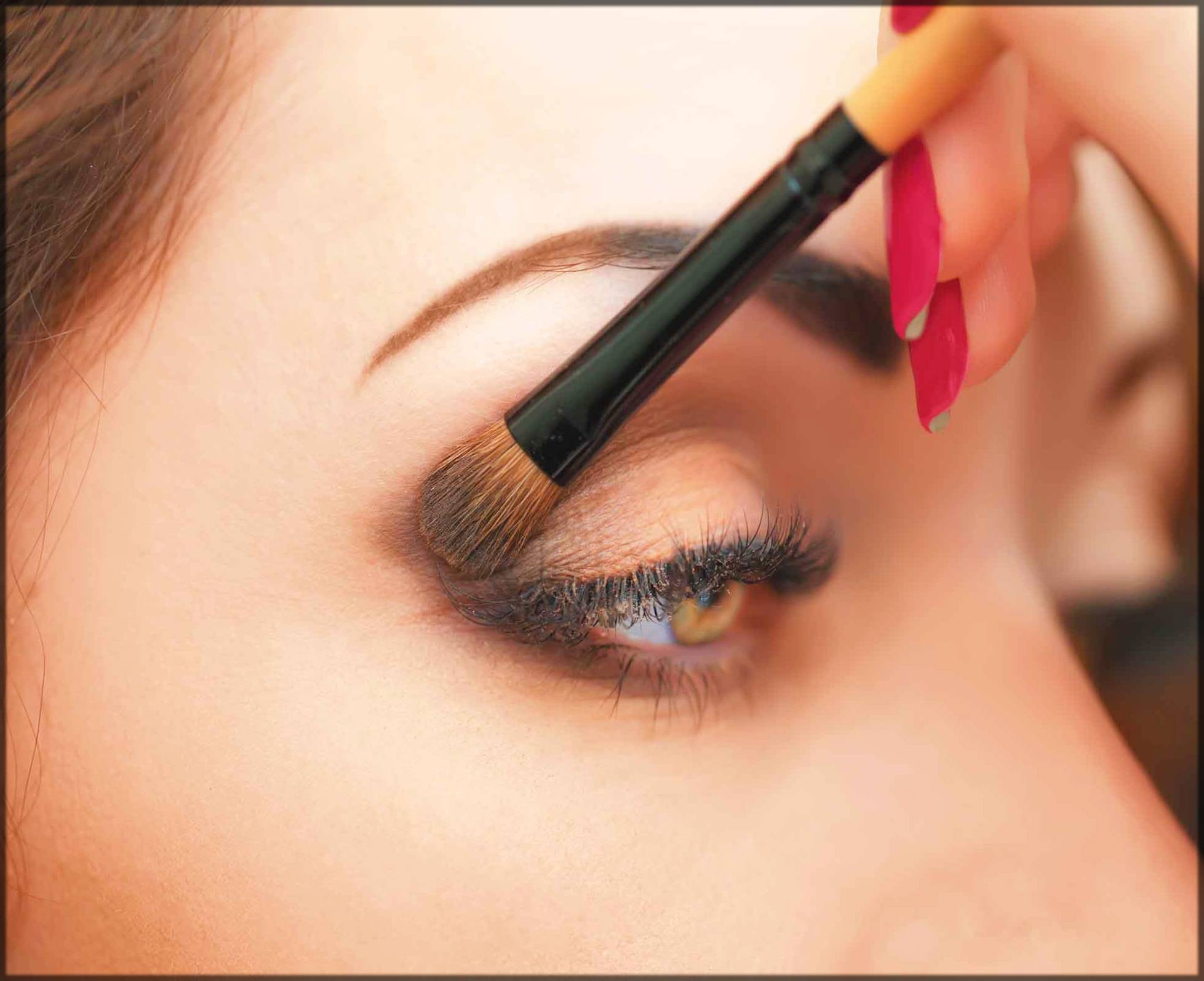 Step 6: Make Eyes Pop with Highlighter for Perfect Arabic Style
The highlighters bring a glowing look to your face. Therefore, women and teen girls prefer to apply highlighters for a gleamy look. These are available in all three forms. They include:
Powder form

Liquid Form

Compact Form
However, you can use any of the above that suits your skin. You have to apply the highlighter on your eyelids just below the brow bone.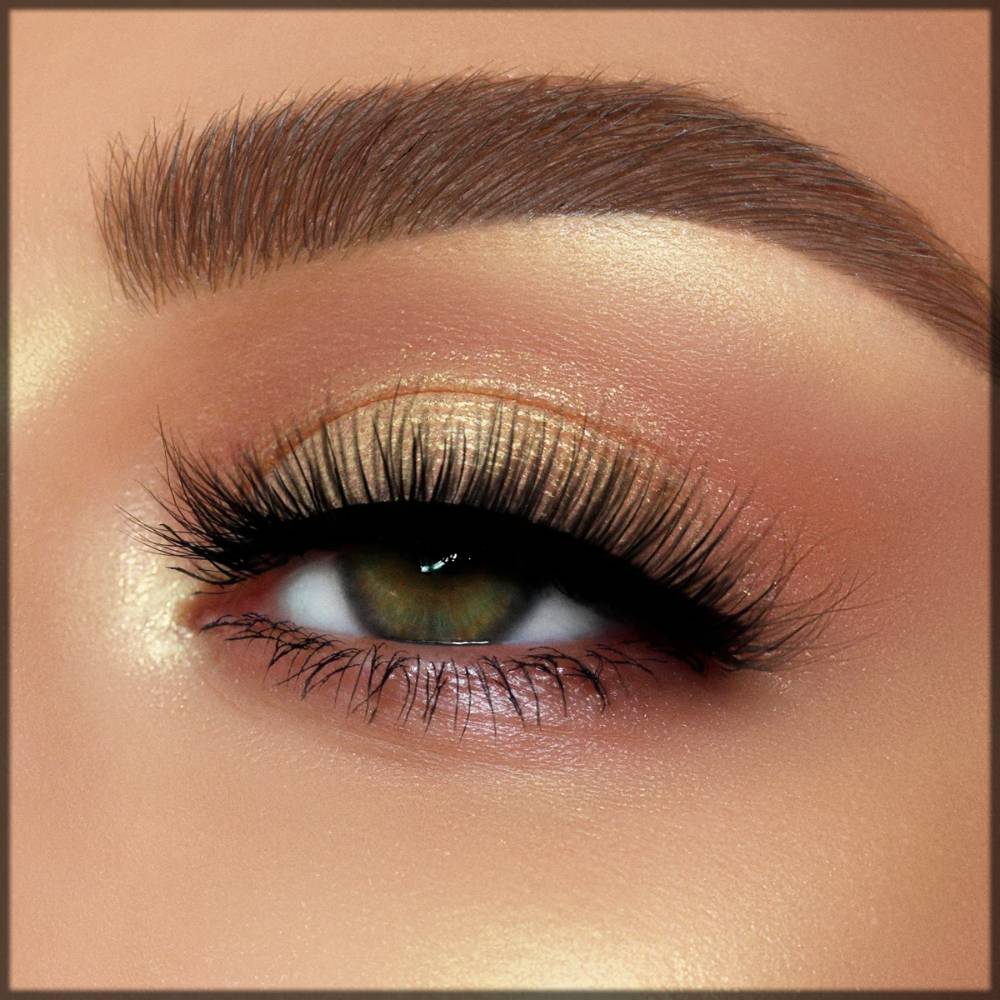 Apply Highlighter on the Inner End of Eye
For a stunning gaze, you need to apply highlighter on the inner sides of your eyes. This will enchanter your facial look. Hence, they work for bringing a marvelous Arabic look in your makeup.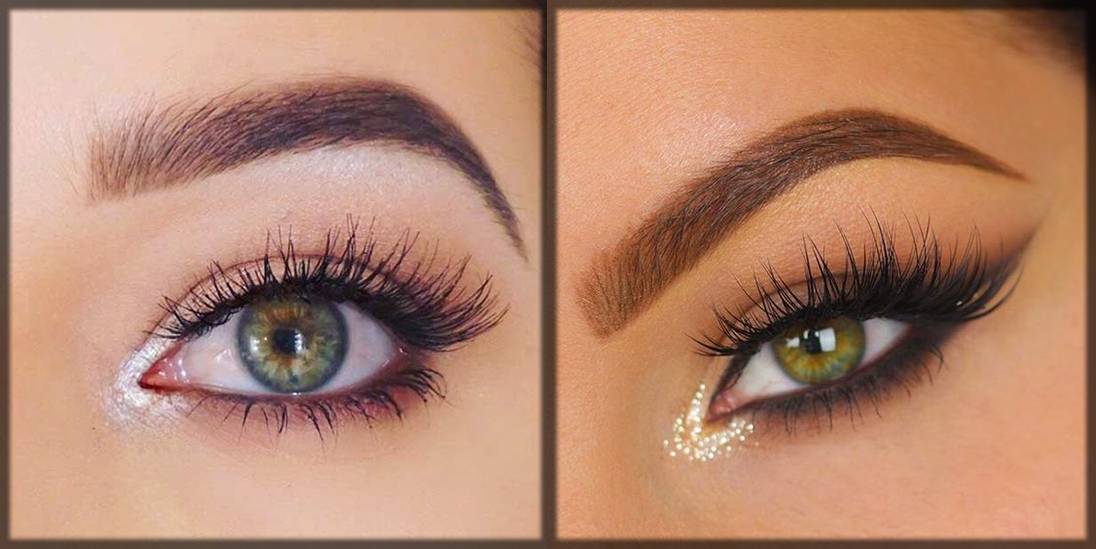 Apply Highlighter on the Brow Bone
The brow bone is a vital part of the face that helps in better contouring. However, the application of highlighter makes your contouring much beautiful. Also, it is an essential step for the Arabic style of makeup. You need to apply a highlighter on the edges of your brow bone to make it prominent and alluring.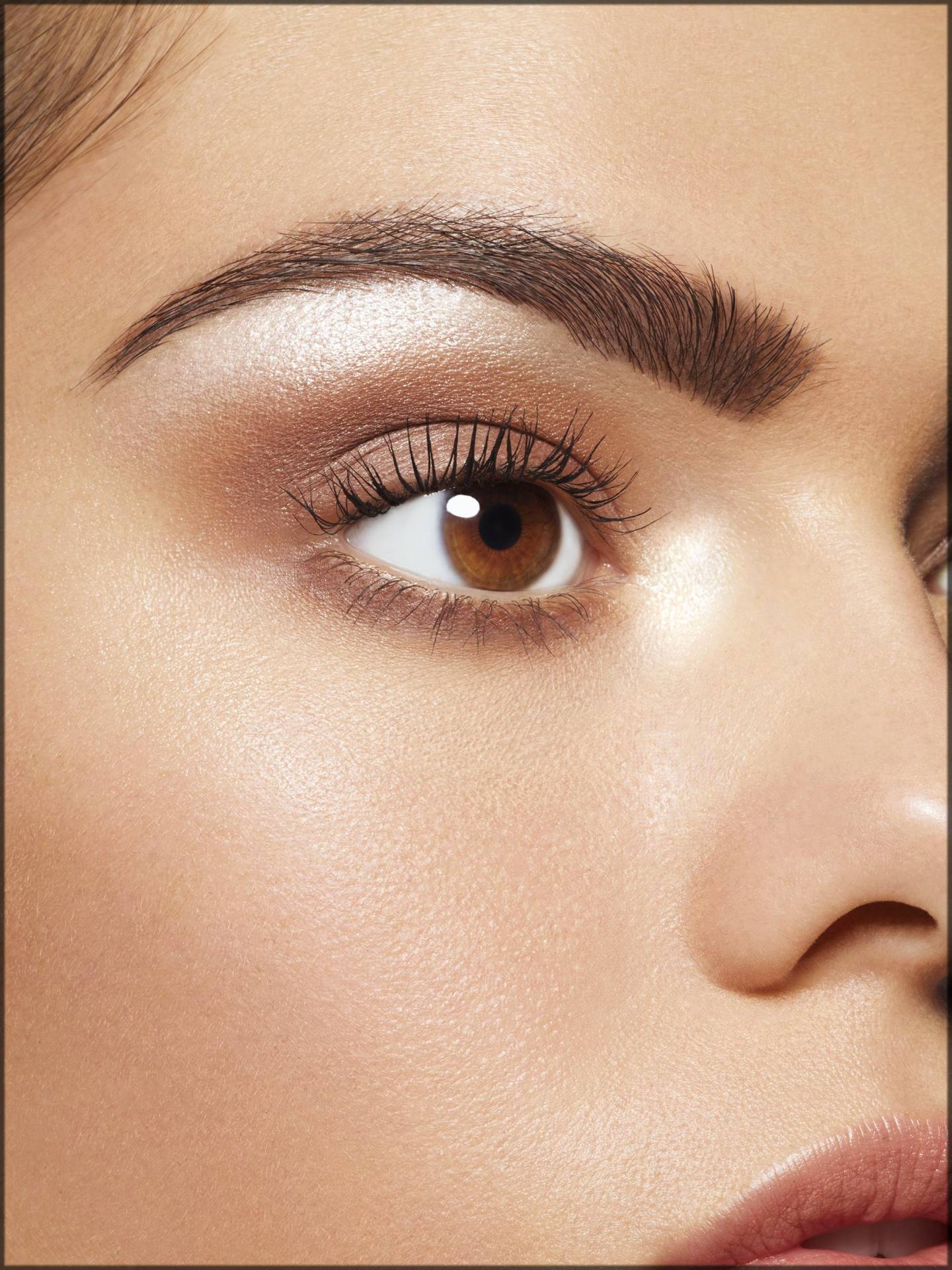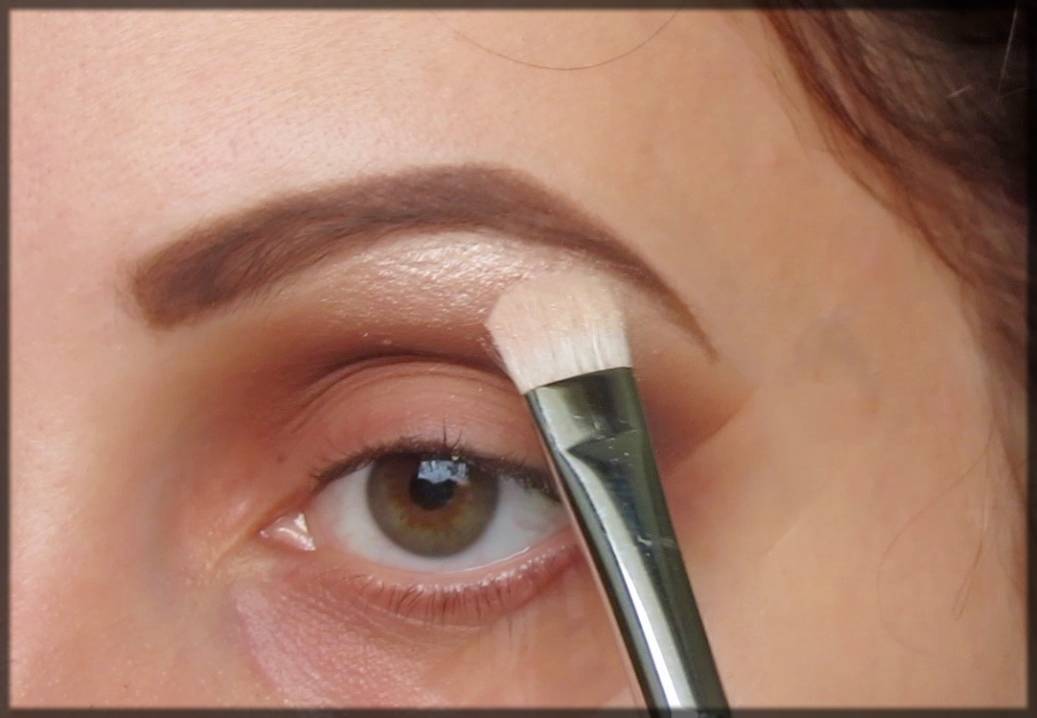 Step 7: Apply Eyeliner – The Vital Step for Arabic Eye Makeup
The vital step for complete eye makeup is the application of eyeliner. However, you can have a variety of such liners. Some of you may have a liquid eyeliner. Also, some may be having a pencil liner. It's a choice for you to choose any of the above according to your ease. There are many shapes of the eyeliner, most commonly:
Wing shape liner

Heavy eyeliner

Arabic liner

Colored liner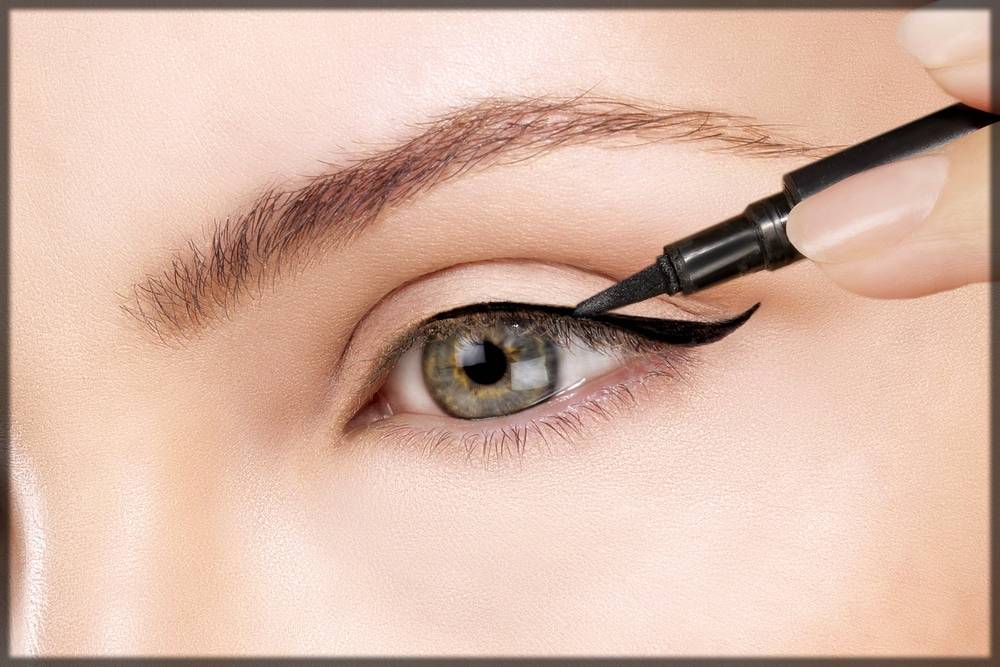 It represents the shape of the sharp wings. Therefore, this style is known as wing shape liner. Start applying the eyeliner from the inside of the eyes and stretch till the tip of the eyebrows. However, it's a choice to use either a thick liner or a thin one.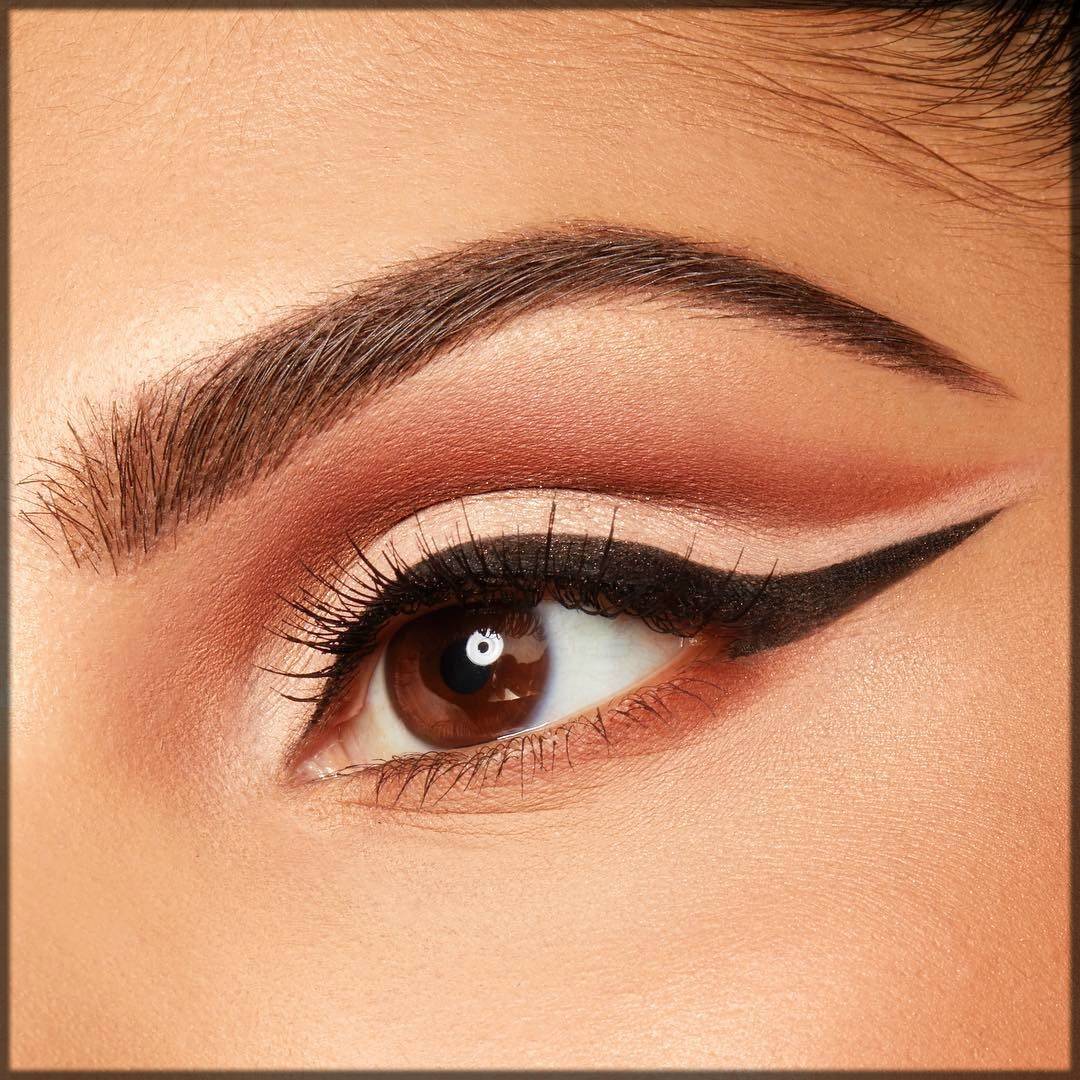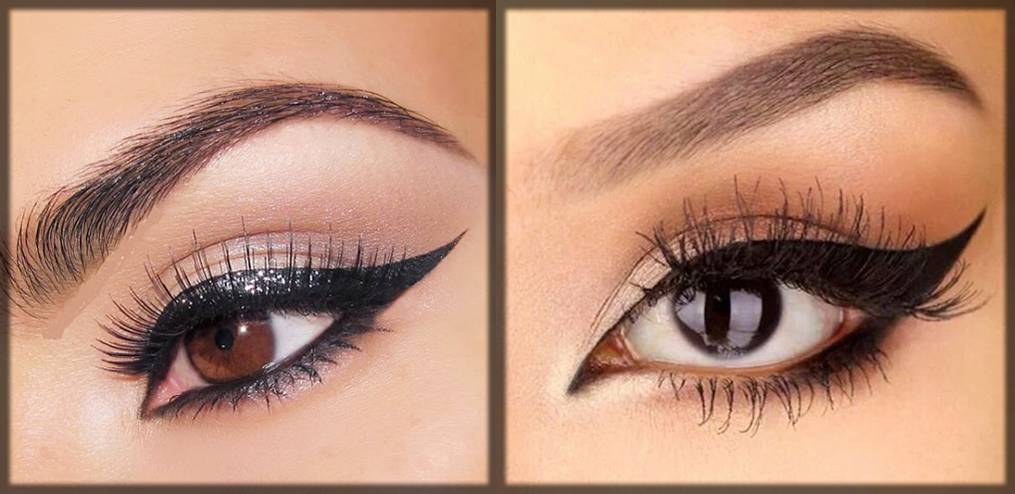 Some girls are fond of heavy makeup for a unique glance. Therefore, they look for such tutorials for heavy makeup over their eyes too. It implies having an eyeliner of thick shape. You have to apply the liner on the lower side of the eyes for a dense and vigorous look.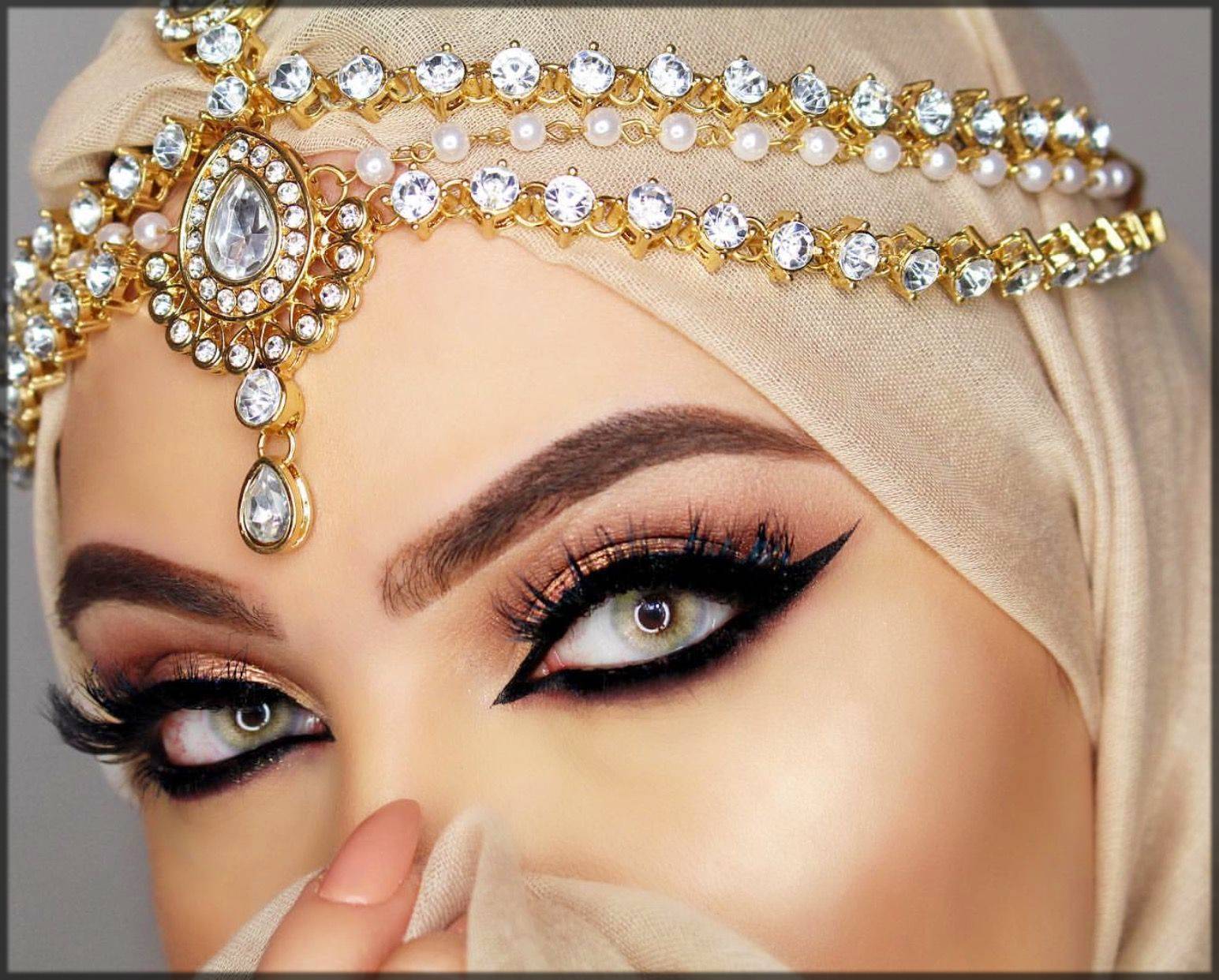 The Arabic shapes are incredible in art. The stylish and delicate artwork on eyes brings dazzling looks. However, one can do this by making a gap on the lower side. Also, you have to draw the line that stretches till the brow bone.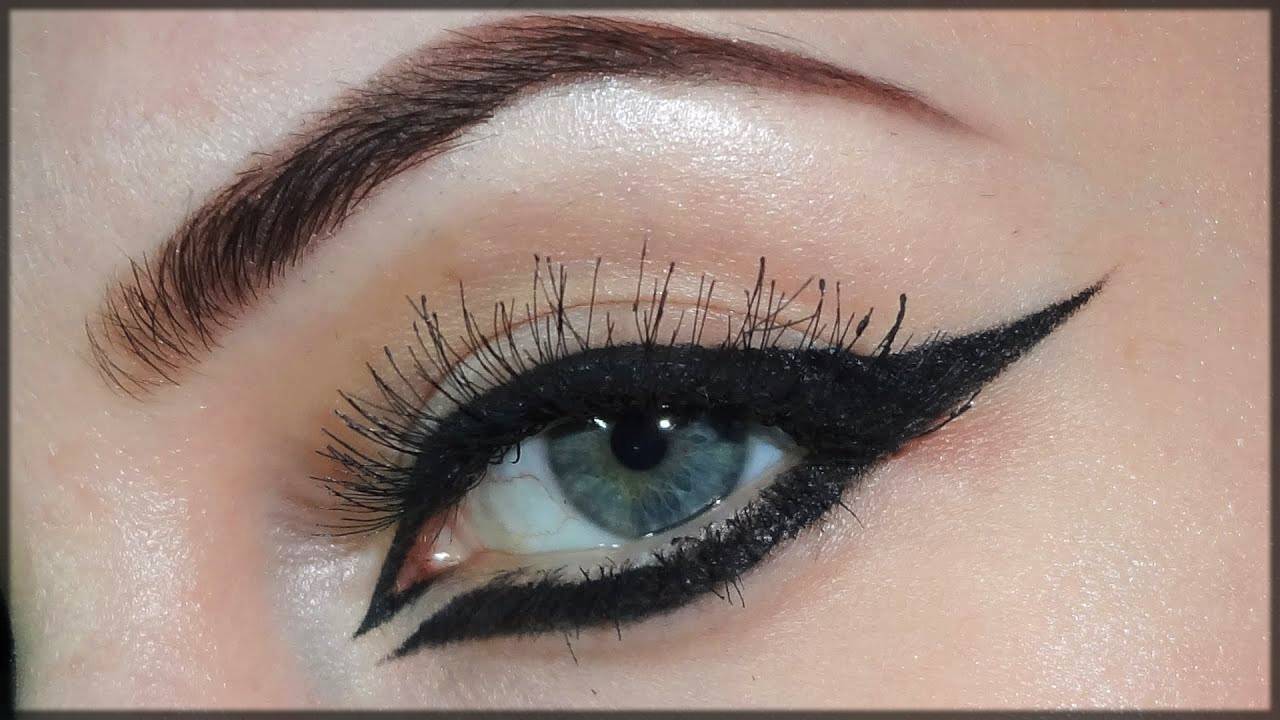 Besides all, some teens prefer colorful liners. Here is an option for them for a sizzling look. However, you can choose an eyeliner color that exactly matches your dress. Applying such a colored liner will look distinctive and dazzling.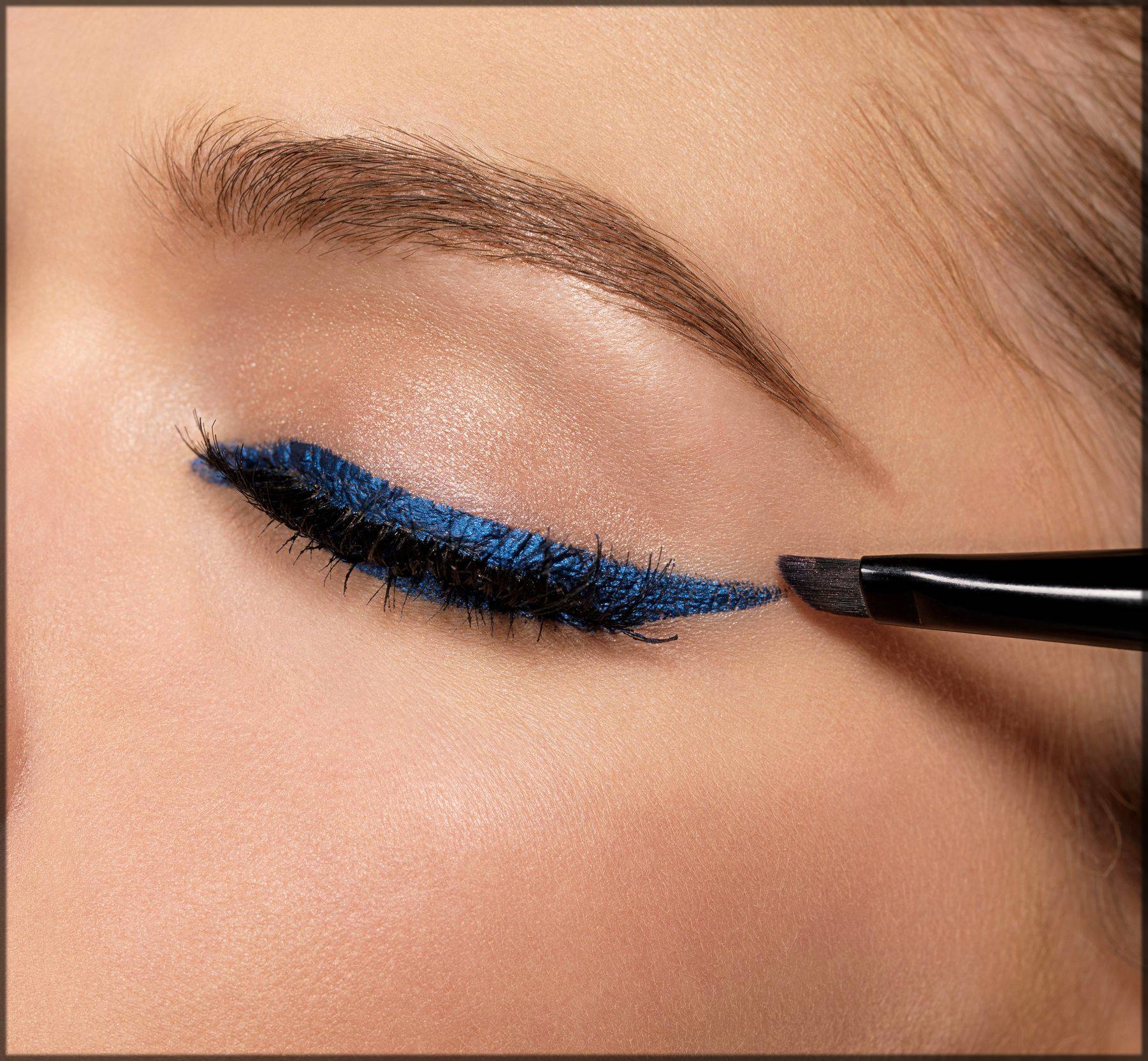 Step 8: Apply Mascara to Make Your Eyes Bigger

For the final appearance, you have to apply mascara to your eyelashes. It makes your eyes look bigger. Also, the darker mascara will make your eyes look stunning and stylish. The brush of mascara is elongated and has the shape of your eyelashes. Therefore, you need to apply it the way it does.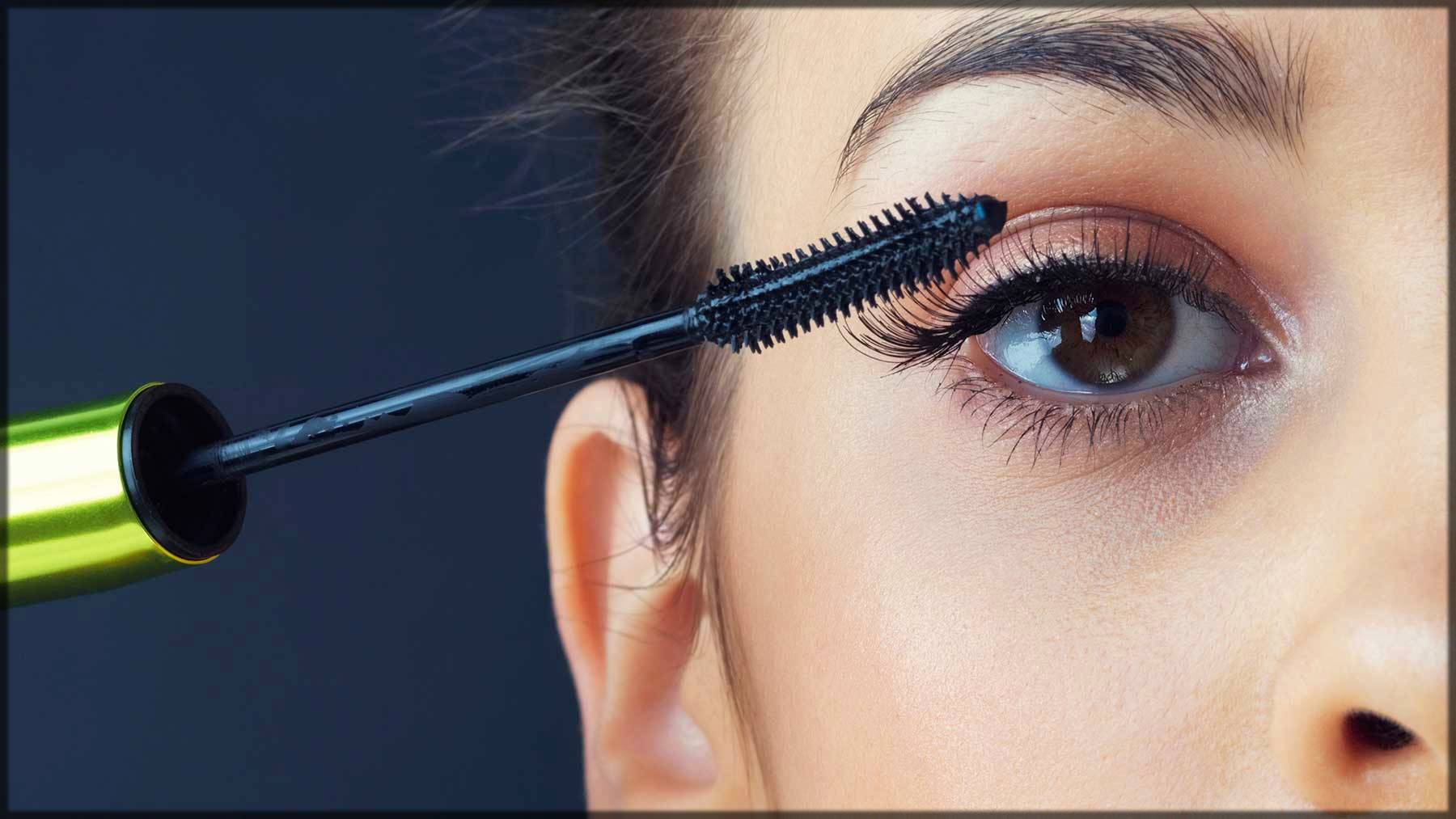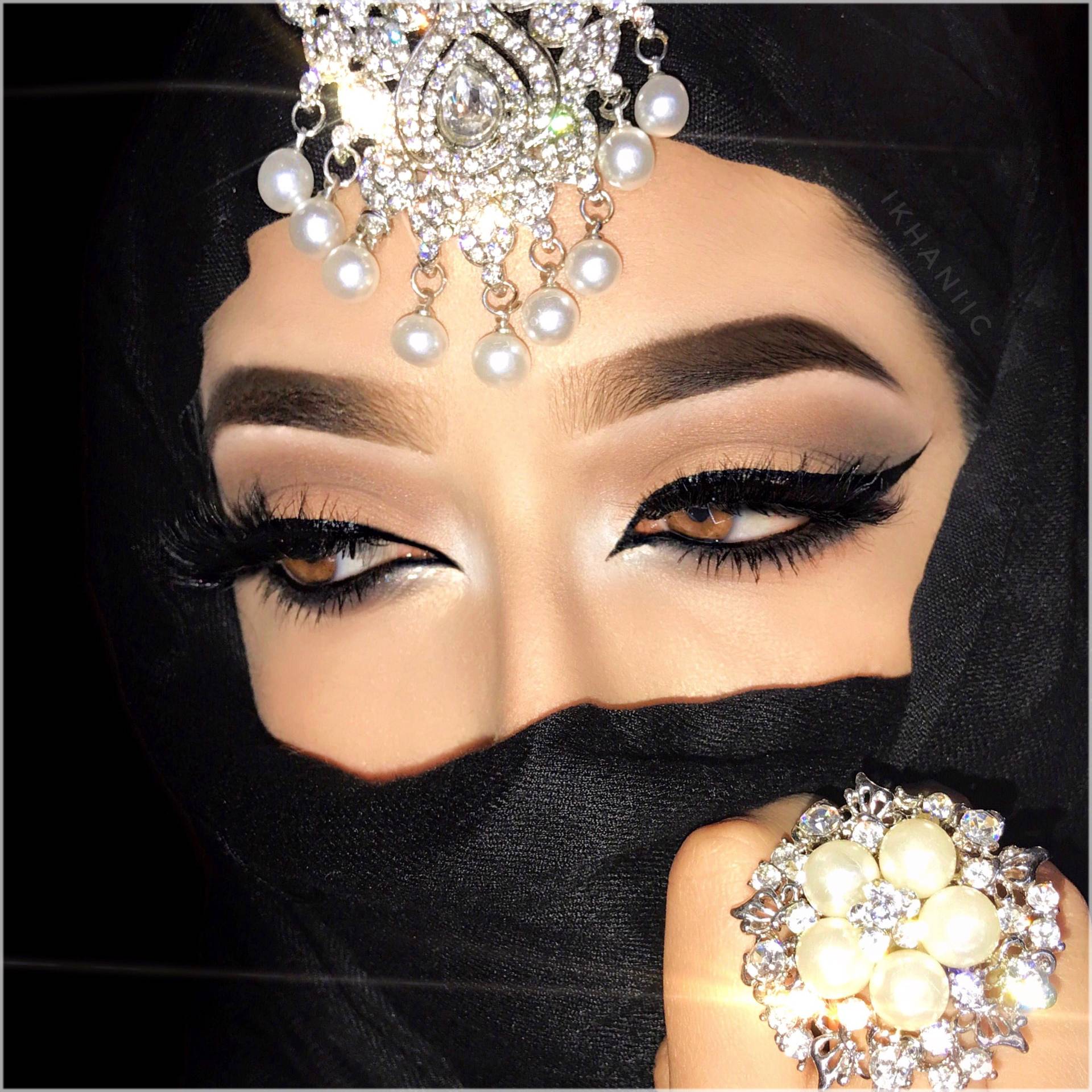 Apply Artificially Eyelashes (Optional)
Some girls have light lashes. So, they may be worried about their bright eye look. We are presenting you with an option of artificial eyelashes. These are readily available in the retail stores of cosmetic products. However, it is not necessary to put eyelashes if mascara works well.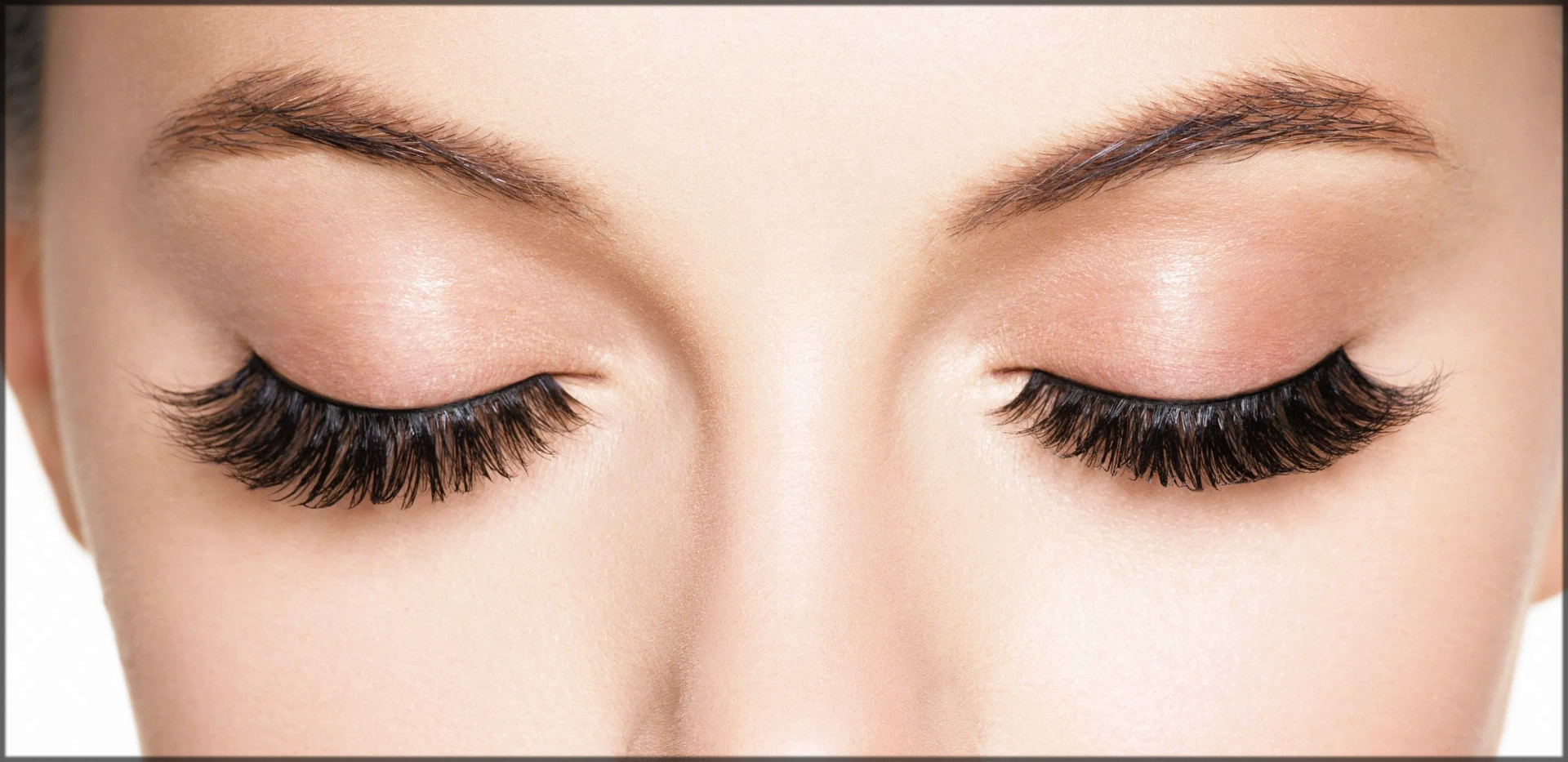 Complete Arabic Eye Makeup Looks with Pictures

After fulfilling all the above steps, you can have the appearance that you desire.
The smokey eyes enhance the vibrance of the overall makeup glance. Also, it gives a mesmerizing shape to your eyes. It usually has tan colors for a vintage look. Also, you can mix certain shades for a dramatic look. Check out the following smokey eye makeup techniques for Arabic eye makeup look.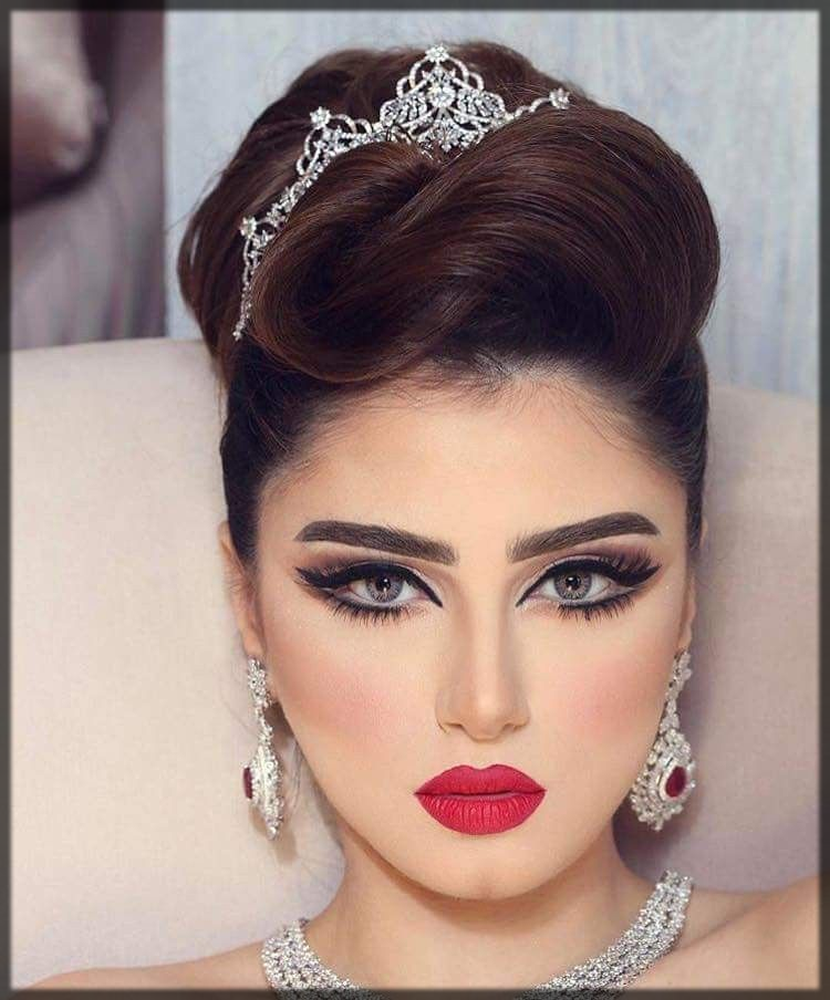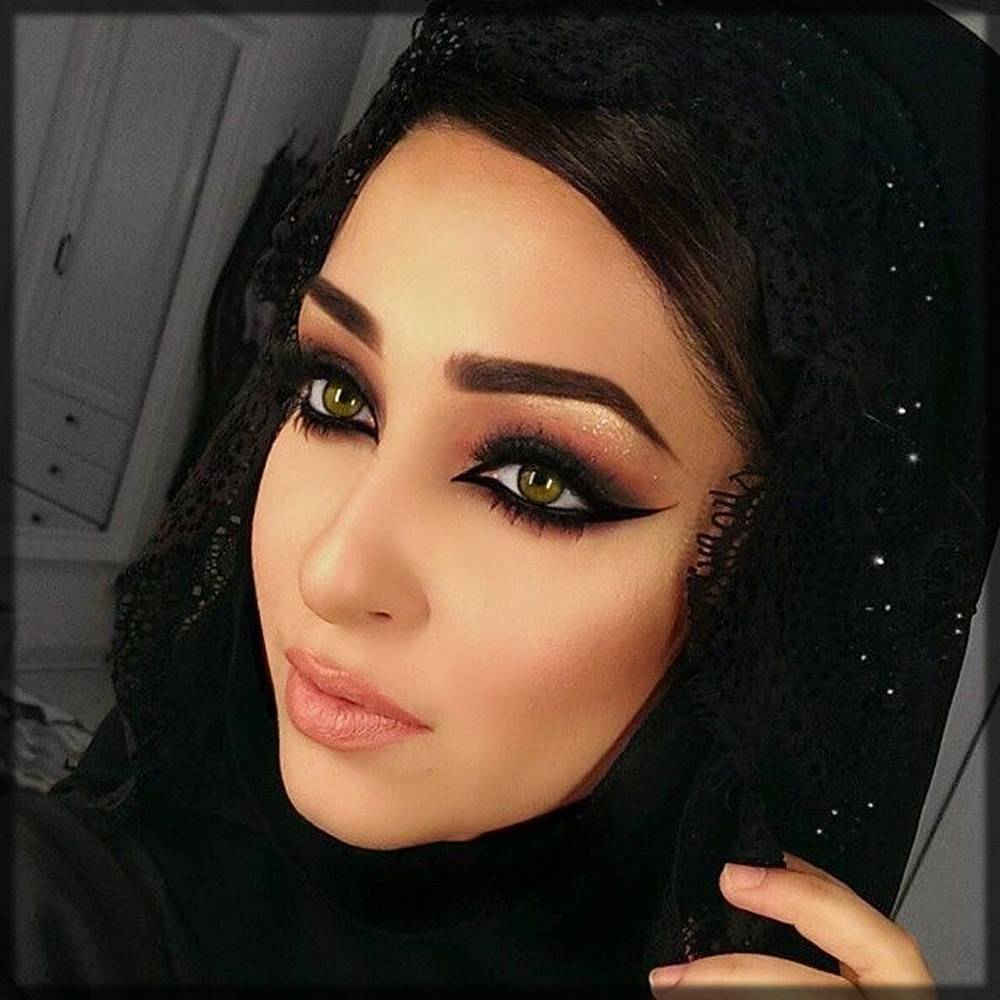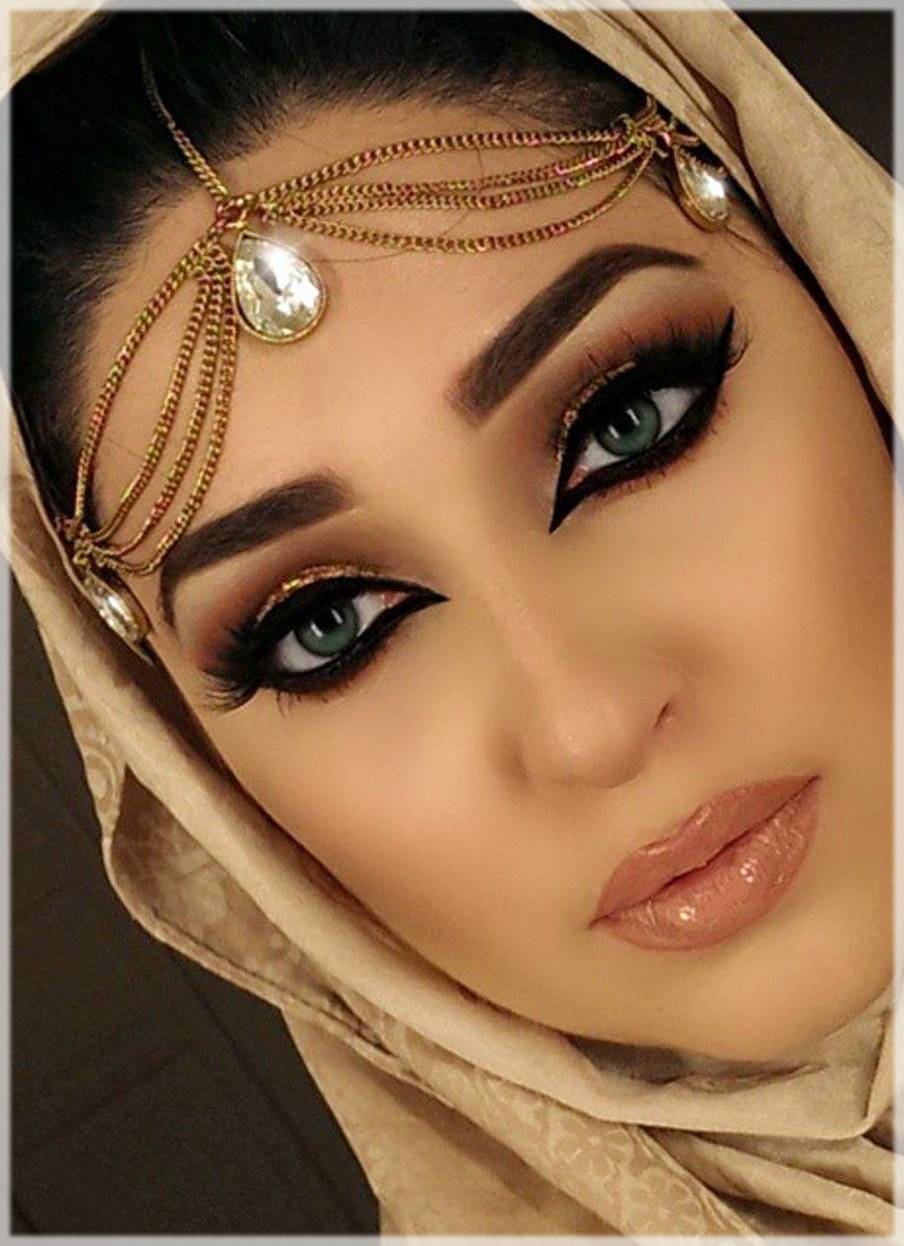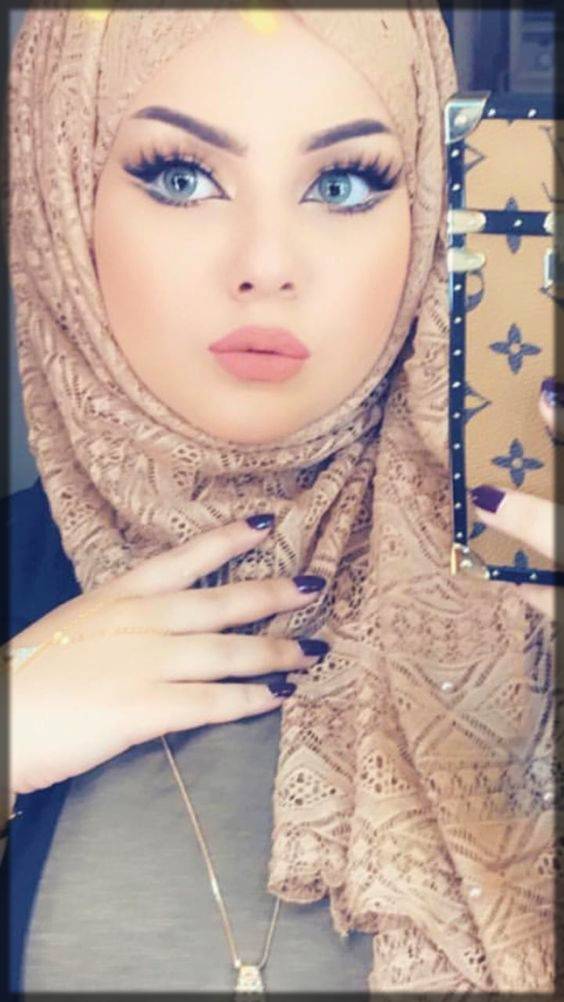 Makeup on eyes is a significant part of the overall composition. Also, it is trendy and common among females. The various shades in the eye shadow palette help out to have a subtle look. However, most of the girls prefer pure pink, green, and other tan shades. Check out this article for exceptional eye makeup.