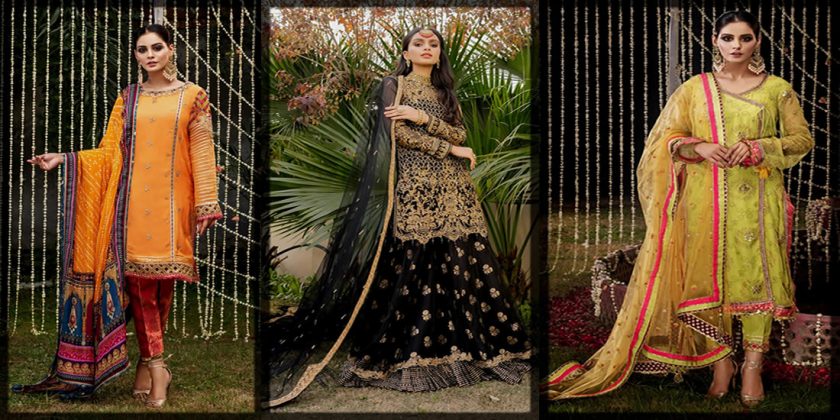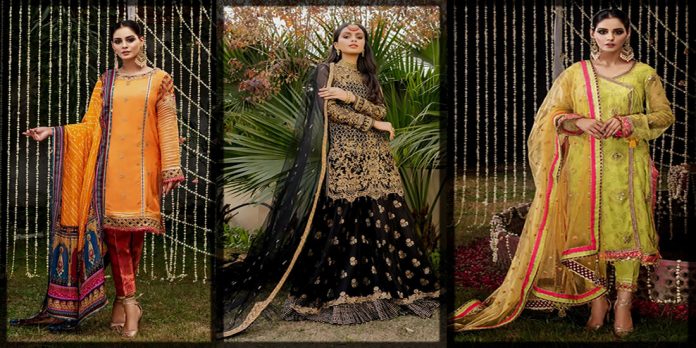 Anaya lawn by Kiran Chaudhry is considered the most notable brand of Pakistan. In just a few years, it is becoming the favorite brand of ladies because of its unique and high-quality dresses. Anaya works for the ladies ready to wear and unstitched variety. Have a look at the Anaya Lawn By Kiran Chaudhry summer collection that contains beautiful designs and styles.
People always judge a woman by the quality of clothes she wears. Hence always go for a chic outfit to make your look more perfect and stunning. In Anaya's latest summer collection, you will get the lawn, luxury lawn, jacquard, and slub lawn dresses paired with the net, chiffon, and silk dupatta. You likewise get the string weaving outfits with brilliant advanced prints.
So, are you ready to review the latest summer dresses by Anaya? Scroll down to explore the stunning summer dresses along with prices. Don't have enough time to visit the market? Don't worry, we are here for your ease. Visit the official site of Anaya, place your order, and within just a few days, get your order.
Anaya by Kiran Chaudhry Summer Lawn Catalogue (New Arrivals)
Here we are gathered heavenly lawn dresses for you. The vast majority of the dresses are weaved as you have seen in the Charizma summer collection. However, some of them are printed as well. These dresses will assist you in looking relaxed and casual. These also have a touch of some eastern garments.
The lawn is viewed as the comfiest fabric. Anaya store is relatively new in the market. In any case, the brand is satisfying its clients with a huge transformation in the assortment of dresses like Mausummery summer collection does! Here you will find the different form of dresses:
Stitched (Two+Three piece)

Unstitched Three-piece)

Anaya Luxury Lawn by Kiran Chaudhry

Anaya Lawn by Kiran Chaudhry JASHN Pret Collection
Two-Piece and Three-Piece Printed Stitched Lawn Suits

Anaya Lawn by Kiran Chaudhry presents the most beautiful dresses in the two categories, stitched and unstitched. The following stitched 2PC clothes include great styles with the best and vibrant shades. These are additionally lightweight because these suits are designed using pure lawn fabric. Further, Anaya used indulgent combinations and digital prints to propel its classy dresses. Have a look!
Digitally Printed Lawn Shirt with Cambric Trouser

Review the accompanying 2PC printed suits that are beautified with digital prints. It is combined with the cambric cotton trouser that adds more appeal to these outfits. You can wear these chic suits at any casual gathering to make all of your noteworthy anf stunning look. Combine these attires with the chiffon or net dupatta to add more grace to your outfits. Get some more progressively advanced printed dresses from the Sana Safinaz summer collection.
Printed Three-Piece Suits Collection by Anaya

Below are some fantastic and beguiling dresses for any social gathering, easygoing gatherings, office meetings, and companion gatherings. These simple digital printed shirts are combined with plain white pants with patches at the base and chiffon/viscose dupattas. Check the Zellbury summer Lawn with perfect summer 3PC suits.
Unstitched Three-Piece Collection in Anaya Lawn by Kiran Chaudhry



By wearing unstitched lawn varieties, you can lighten your entire look with stunning structures of lawn dresses. This brand offers you the most recent in-vogue prints and weaved designs in the unstitched category. An extensive number of unstitched dresses include digital prints, and many have lightweight weaving on the front of the shirt. All dresses are facilitated with chiffon, net, and silk dupattas because they are lightweight and simple to carry.
Printed Lawn Suit with Silk and Chiffon Dupatta
Look at the printed lawn suits by Anaya paired with the silk and chiffon dupatta. These dresses are beautifully adorned with net patches and pearls. You can wear these printed lawn suits at any casual and at formal parties to make your look more stunning and gorgeous.
Try to wear lightweight adornments and nude makeup to make all of your prettier and noteworthy looks with these outfits. Additionally, look at the Mushq spring summer lawn suits that contain the chic and impressive summer lawn suits.
Lawn Embroidered Suit with Printed Silk Dupatta

The minority of the girls prefer dark colors in the summer season, so below are the perfect outfits for those young ladies. Also, you can similarly wear these adorable dresses at your casual gatherings. The thread work is used in the creation of these overwhelming dresses. The laser-cut design and beads on the daman look classic. Further, take a look at the Sobia Nazir summer collection for the beautiful lawn prints.
Jacquard Suit with Chiffon and Net Dupatta
Jacquard is the formal fabric that is used to furnish the formal winter and summer attires. The Jacquard is considered the comfiest and reliable texture that shields you from the sun's hot rays during the summer season. Likewise, make all of your noteworthy and breathtaking looks with these traditional and pretty attires. If you desire to try something new and graceful at that point, the three-piece jacquard suits are the best. You can wear these suits at any formal gathering and even at evening parties to make your look more awe-inspiring.
Glamorous AFREEN Collection Featuring Nawal Saeed
Nawal Saeed is one of the finest new-emerging talents of Pakistan's showbiz industry. The actress worked in a lot of soap serials for different channels. However, she was recently seen with Zahid Ahmed in the drama serial Faryaad, for which she got much fame. Currently, you can see her in the drama serial Sitam on Hum Tv across Usama Khan.
In the following portfolio, you will see the gorgeous Nawal Saeed for the debut of the AFREEN collection of Anaya. Let's have a moment to appreciate the beauty of Nawal and the efforts of designers in creating such glamorous summer styles. If you want to look as beautiful as Nawal, go for ethnic jewelry with delightful lawn dresses for a pure summer look.
Classic VIVA Lawn Collection by Anaya
How can a summer season end without delightful floral printed suits? Well, there is no season of lowers. You can still enjoy and have fun at any time of the year. But, summer is considered the season of flowers, sunshine, laughter, and joy. You can enhance the charm of the season with a nice outfit and shoes. Let's endure this year's summer with the following suits.
Anaya by Kiran Chaudhary has created a blissful VIVA lawn collection for women. The portfolio comprises beautiful lawn dresses with a fusion of class and modesty. Plus, the delightful color palettes and digital prints are engaging enough to make your summer looks more beautiful. Let's give it a thought and enjoy the bliss of summer with energy and class.
Luxury ANAYA X KAMIAR Lawn Collection
Women are fond of clothing and fashion. Everyone desires to attend a summer event or party with a well-decorative dress. Being the spotlight of events, women have to necessarily dress up in a formal way. Therefore, Anaya brings you a wide assortment of luxury lawn dresses so that you can attend the parties comfortably. Please give it a thought!!
You can not wear chiffon, georgette, or jacquard dresses in the scorching summer season. However, a well-decorative and embellished lawn dress can easily replace such formal dresses. Please have a quick look at the image gallery below to discover easy-breezy and youthful lawn attires. Apply minimal makeup and pair exquisite jewelry to complete our looks.
Anaya 'JASHN' Pret Collection for Summer Parties

Anaya by Kiran Chaudhry offers the "Jashn" collection that contains the most impressive three-piece suits. These dresses are heavily decorated. You can wear these attires at wedding events, Eid, and even at the evening gathering to get the glammy and sparkle flash.
These stunning dresses are beautified with the tilla, kora, dabka, and sequins work. In the Jashnn collection by Anaya, you will get fresh and vibrant outfits. All you need is to pair your outfit from the Anaya store and pair it with the heavy traditional jhumkas to get a stunning and breathtaking look. Further, tie your hair in a classy bun and apply bold makeup. For more luxury suits, visit the Manara summer collection. 
Anaya by Kiran Chaudhry Luxury Dresses for Women
Party wear dresses are not the same as casual dresses. The comfortable clothing will make you have a positive vibe. Along these lines, at whatever point you are present at the gathering, try to wear extravagant clothes to make some commotion, among others. Anaya used light colors in contrast with the dark shades to make the outfits more elegant.
Anaya's luxury collection is adorned with the tilla and hand-embellished work with sequins, crystals, and pearls on the front and back of the shirt paired with the organza pants and dupatta which are decorated with silver tilla and silver sequins on all four sides. These dresses also include the shimmery chiffon slip. Also, check out Mausummery's summer collection for more party wear dresses.
The above summer collection is the most significant and one of a kind due to excellent stuff and appealing designs. Outfits are for both lady's who needs to wear something extraordinary or something simply Eastern. All you need is to pick up your favorite style from Anaya's luxury collection to make all of your breathtaking and gorgeous looks. Let us know your thoughts regarding this collection in the comment section below. Happy Summer!!