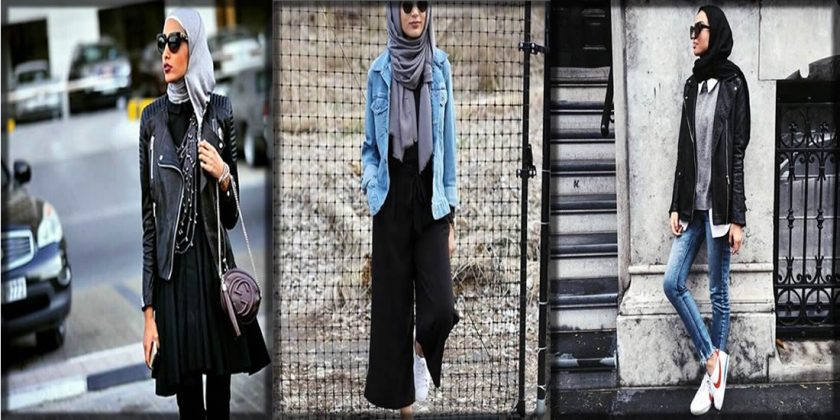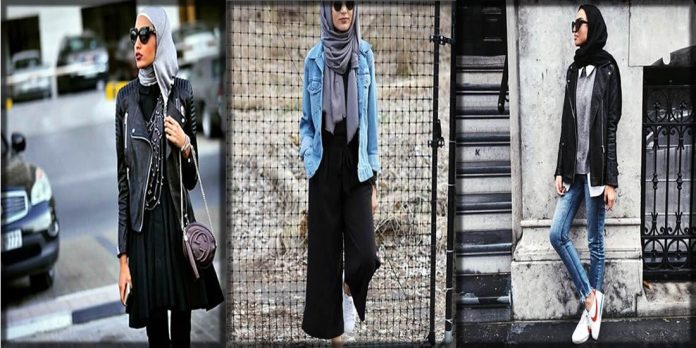 Hijab is an essential part of every woman's life. Therefore many designers have introduced the most stylish ways to wrap your hijab. In the past ladies preferred simplicity; hence they simply used to wrap a dupatta. With time, many new designs and styles have been introduced. We are sharing the top winter hijab styles for teens and women here to normalize your look by making it more unique and classy.
In this blog, we will show you the latest and newest patterns of winter hijabs, so that you can pick any style as per your outfit style and preference. You will get the ten latest styles here that will encourage you to make all of your looks striking and dazzling.
Always remember to match your scarf with your outfit color for a more glammy and awe-inspiring look. Read this blog till the end and get the most fantastic and wonderful hijab wrapping ideas. I hope this blog will help you to choose a stylish look for making your winter more appealing.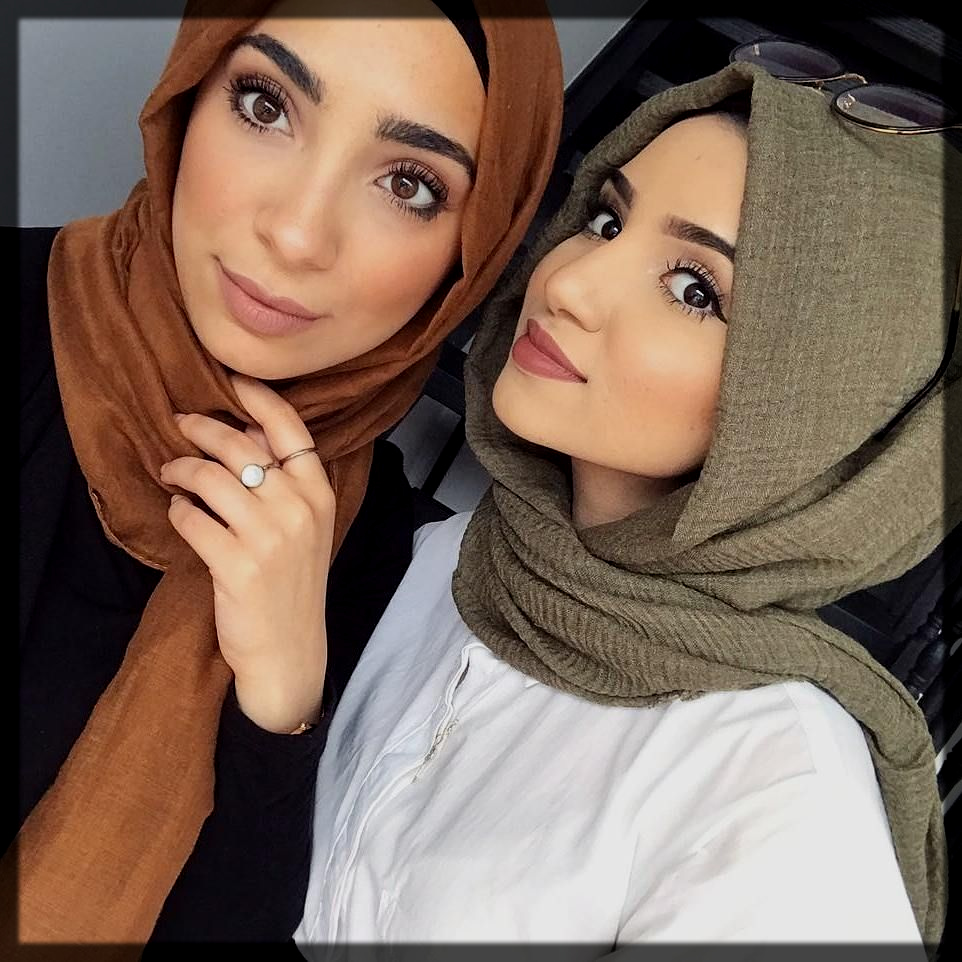 10 Fabulous

Winter Hijab Styles with Step by Step Tutorials

You can wear your hijab in various ways according to season and occasion. Look below and check the most beautiful and pretty styles of headscarves that will make your look jazzier and stunning. If you desire, that your hijab remains fixed all day long then you need the following things:
Scarves

Safety Pins

Hijab Pins

Head Cap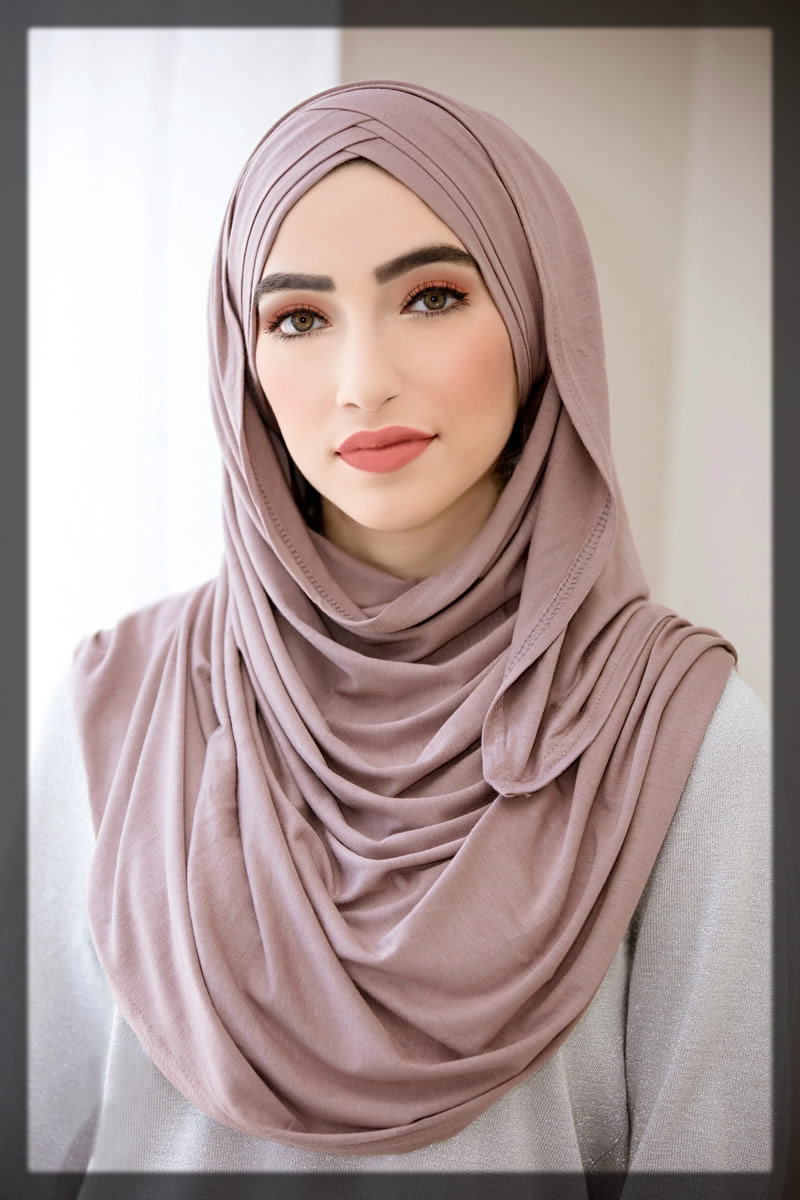 All these things will assist you in setting your hijab throughout the day so, you can feel comfortable, and you don't have to fix it again and again. You will get the following trendy hijab wrapping ideas here.
Casual Winter Hijab Styles

Splendid Winter Headscarf with Fur Jacket

Contemporary Winter Silk Headscarf Styles

Winter Party Wear Hijab Style for Girls

Chic Arabic Scarf Style

Office Wear Hijab Styles for Ladies

Dazzling Wool Shawl Wrapping Ideas

Wonderful Airy Hijab Styles


Criss Cross Turban Hijab Ideas

Trendy Winter Headscarf with Denim Jacket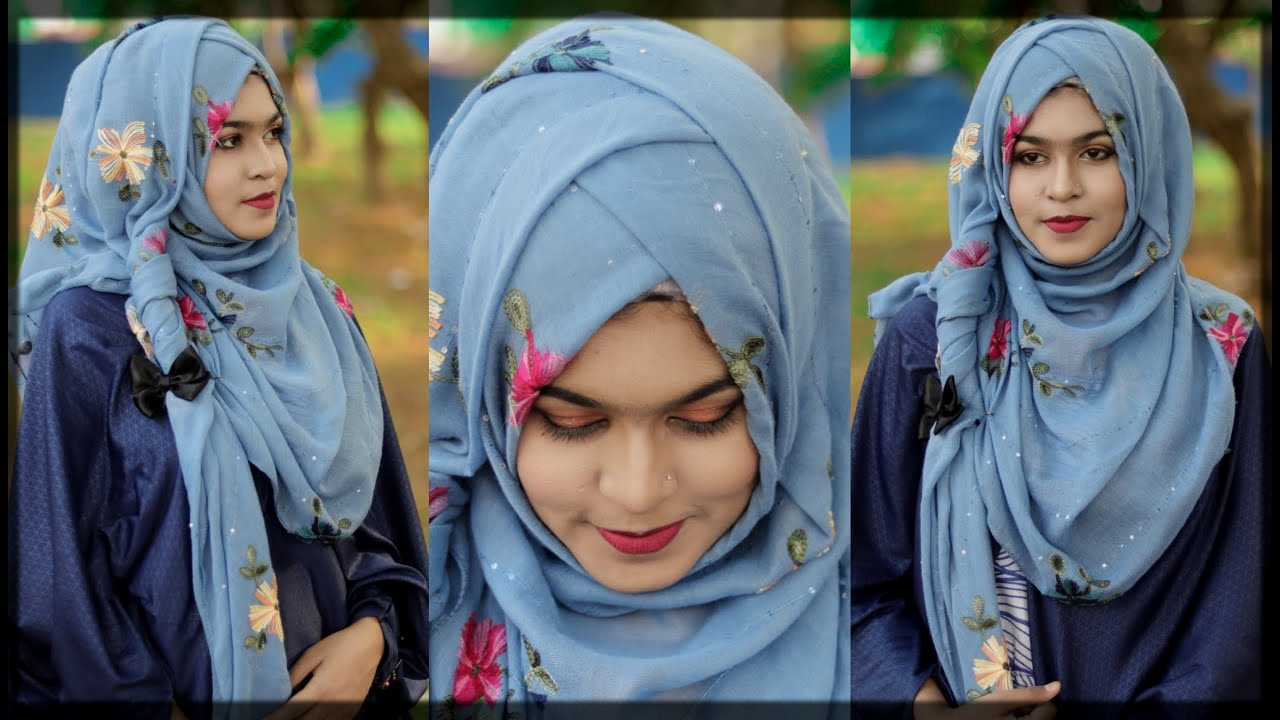 10- Trendy Winter Hijab with Denim Jacket
Look at this trendy winter headscarf style that will indeed make your look more striking. All you need is to pair it with your denim jacket. For doing this, you need to do the following things:
Take a plain scarf and wrap it around your head.

Pick both corners of the scarf and fix them with the safety pin.

Further, place the remaining portion of the scarf on the left shoulder.

Now wear your glasses, and you are ready to go.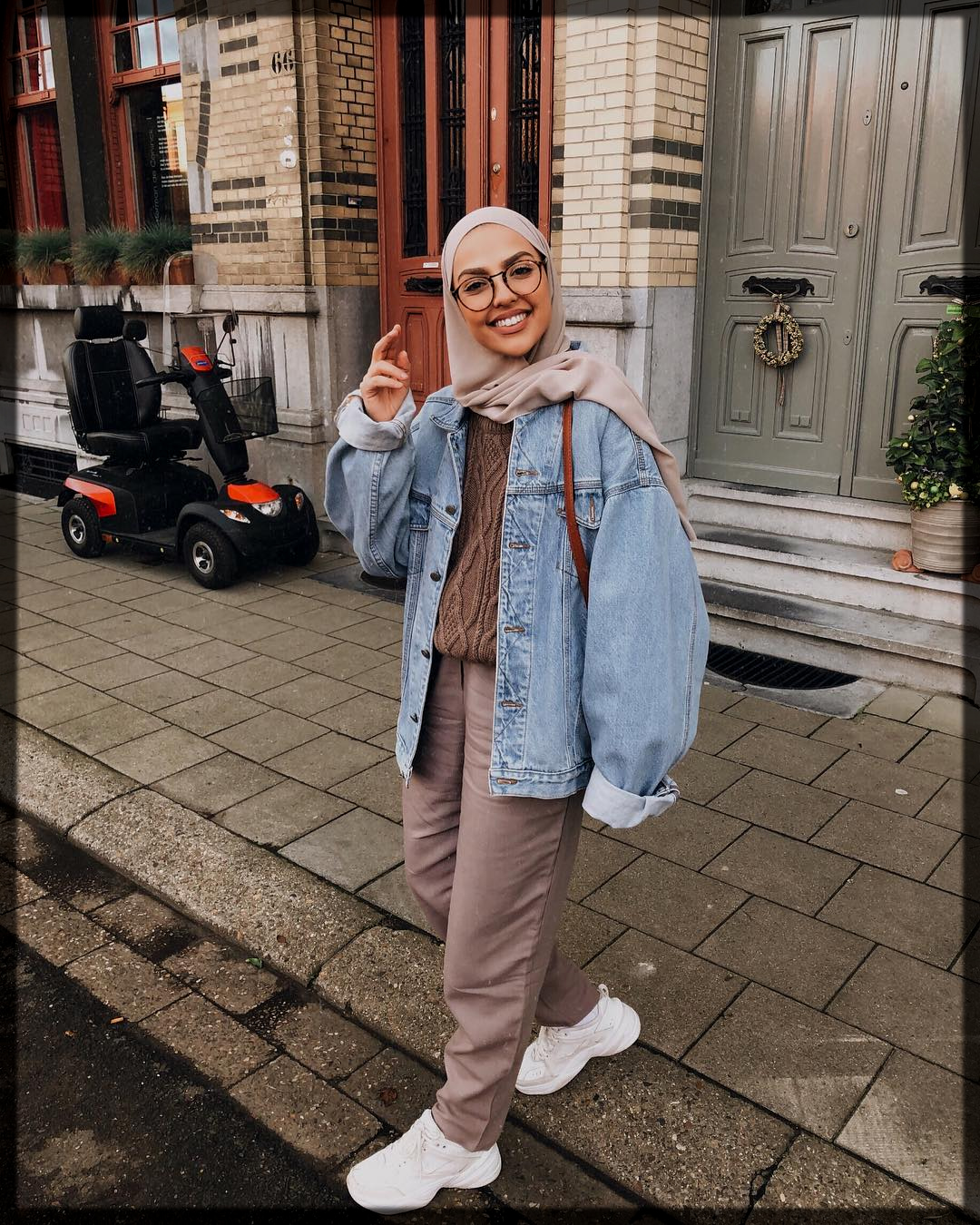 09- Casual Winter Hijab Styles
Are you going for winter shopping? At that point, the casual headscarf is best. It is very effortless to do. Also, this is appropriate as the casual hijab style with jeans.

Firstly, wear your everyday outfit then pick a scarf for wrapping.

Now, wrap it in a casual way by dropping the one side on your shoulder and leave the other side on the front as well.

You don't have to fix it with any pin.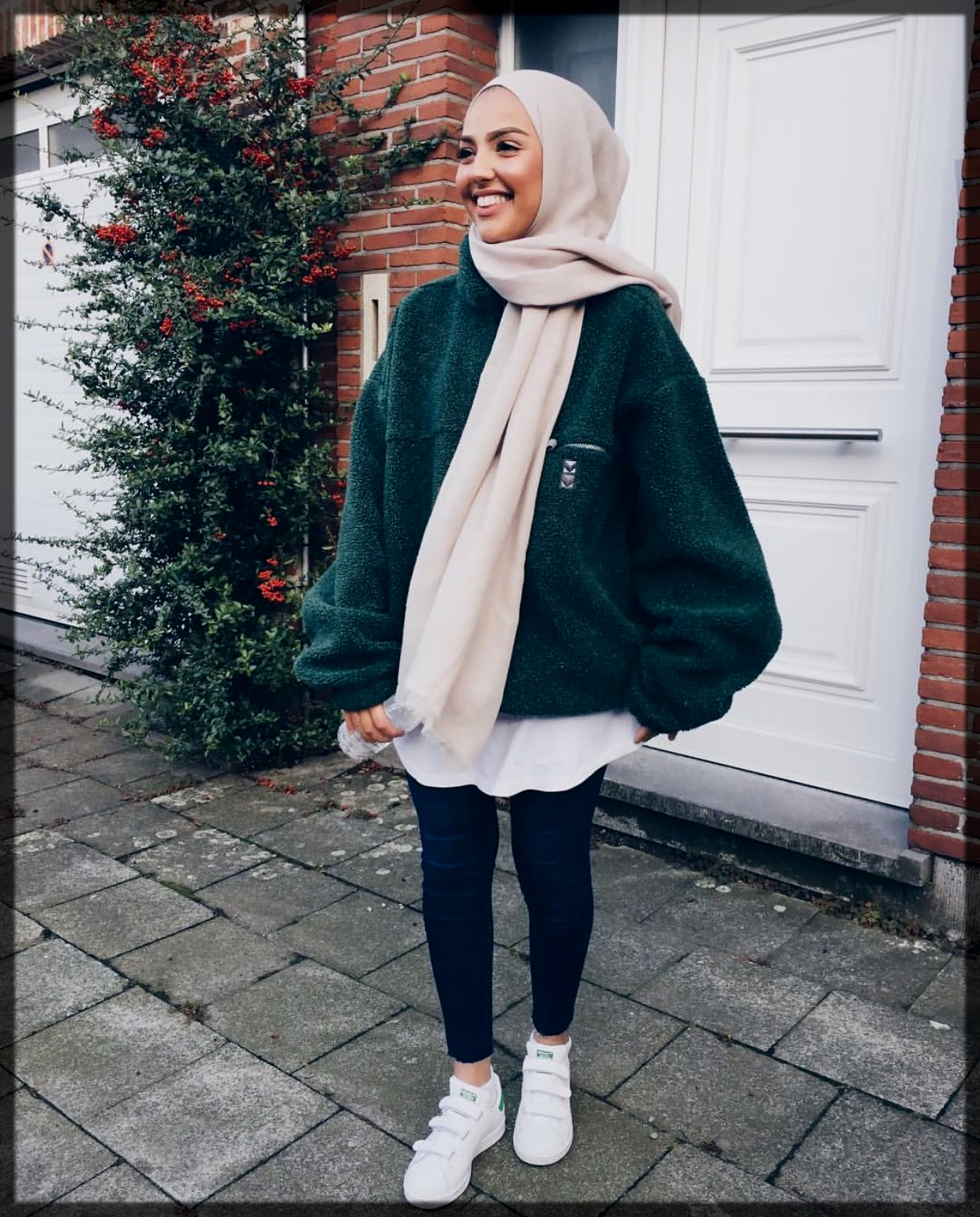 08- Splendid Winter Headscarf with Fur Jacket
If you are going for a snow party, then pick this lovely headscarf style that will make your display more stunning. Try to match your headscarf with your shirt color for an awe-inspiring look.
Wear the inner cap first, then pick both sides of the scarf and fix them with safety pins.

Now place the whole scarf on the back and wear a fur coat.


Never forget to hold the pink handbag for a more splendid look.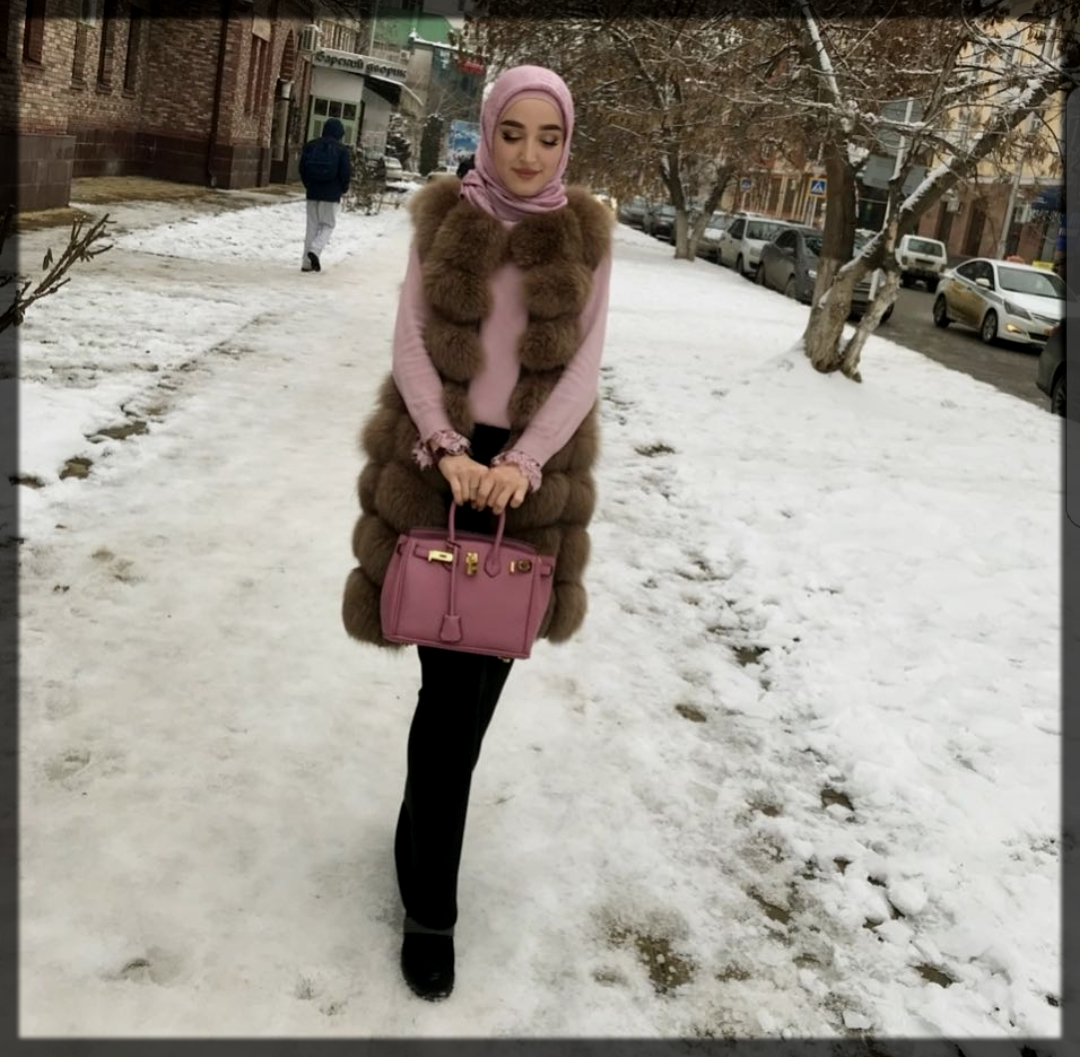 07- Contemporary Winter Silk Hijab Styles for Women
Wearing a silk hijab is a good idea in winter. Silk makes unique hijab styles for girls. You will get different designs and colors in silk. For completing your formal winter look pick the silk headscarf for the lovey appearance. The following side-pinned hijab will give you a charming look.
Choose a floral silk hijab.

Wrap a scarf around your face and set the side of the headscarf with a hijab pin to fix it.

Now, do your natural makeup and get a cool look.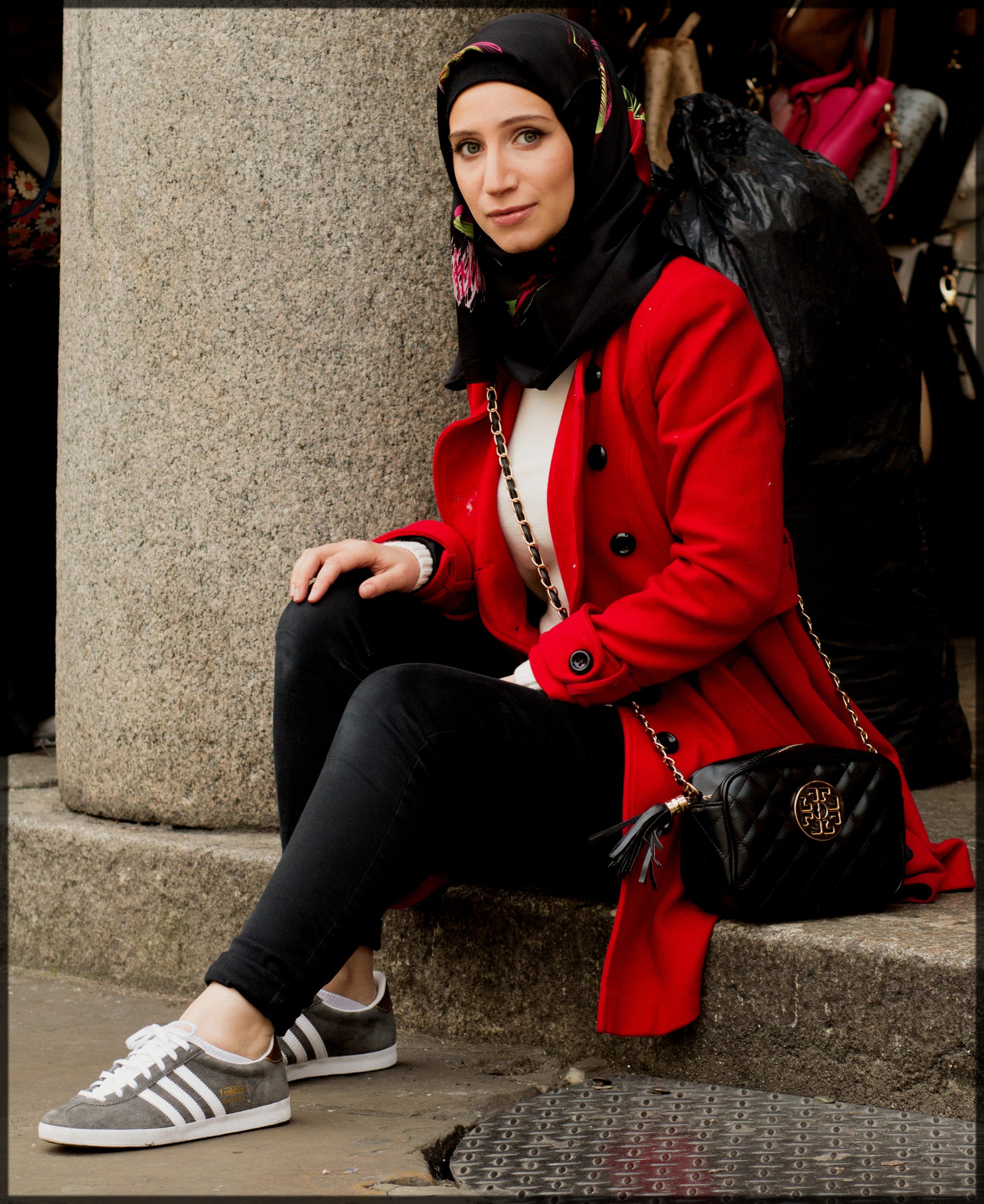 06- Winter Party Wear Hijab Style for Girls
Party wear headscarf is different from casual. Look below and get a superb look by doing this sort of hijab at a winter party or wedding event. You need to follow these steps that I am going to discuss below:
For party wear, a silk or fancy organza headscarf is the best.

Wear the black inner cap and start to wrap your scarf.

Exert one side of the scarf and place it in another direction and then fix it with the headscarf pin.

Further, add the flower brooch on the top of the scarf and get the lovely party wear look.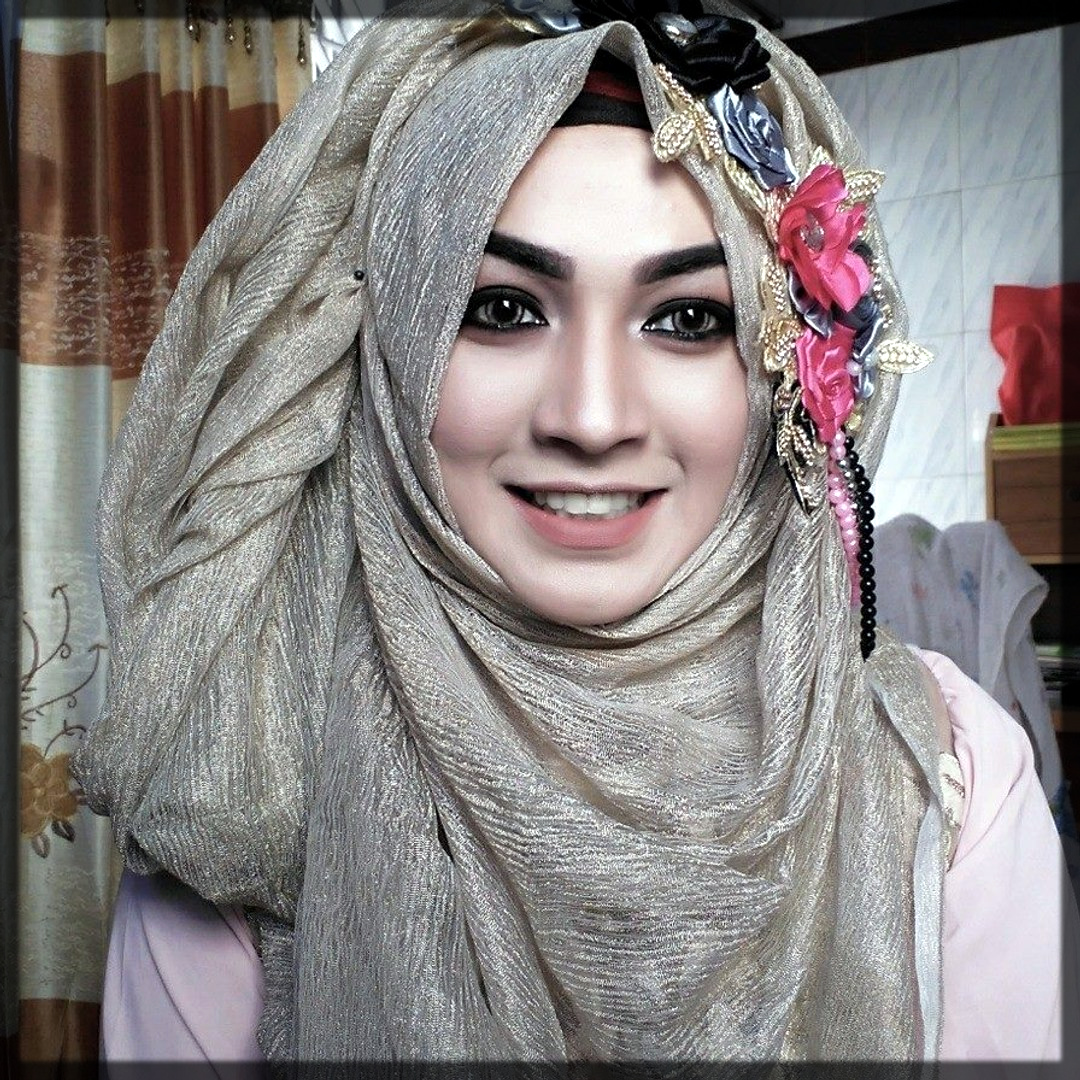 05- Chic Arabic Hijab Style
Wrapping your hijab in an Arabic style gives you the gorgeous look. Just like this style, Turkish hijab ideas are also a good option for you. For getting the perfect look, combine it with Arabic makeup. Follow the steps below:

Take a plain scarf and wrap it in a loose style.

Now take another scarf and wrap it over your head in a braided style.

Your Arabic hijab look is ready.

Now join it with the classy outfit for a more striking outlook.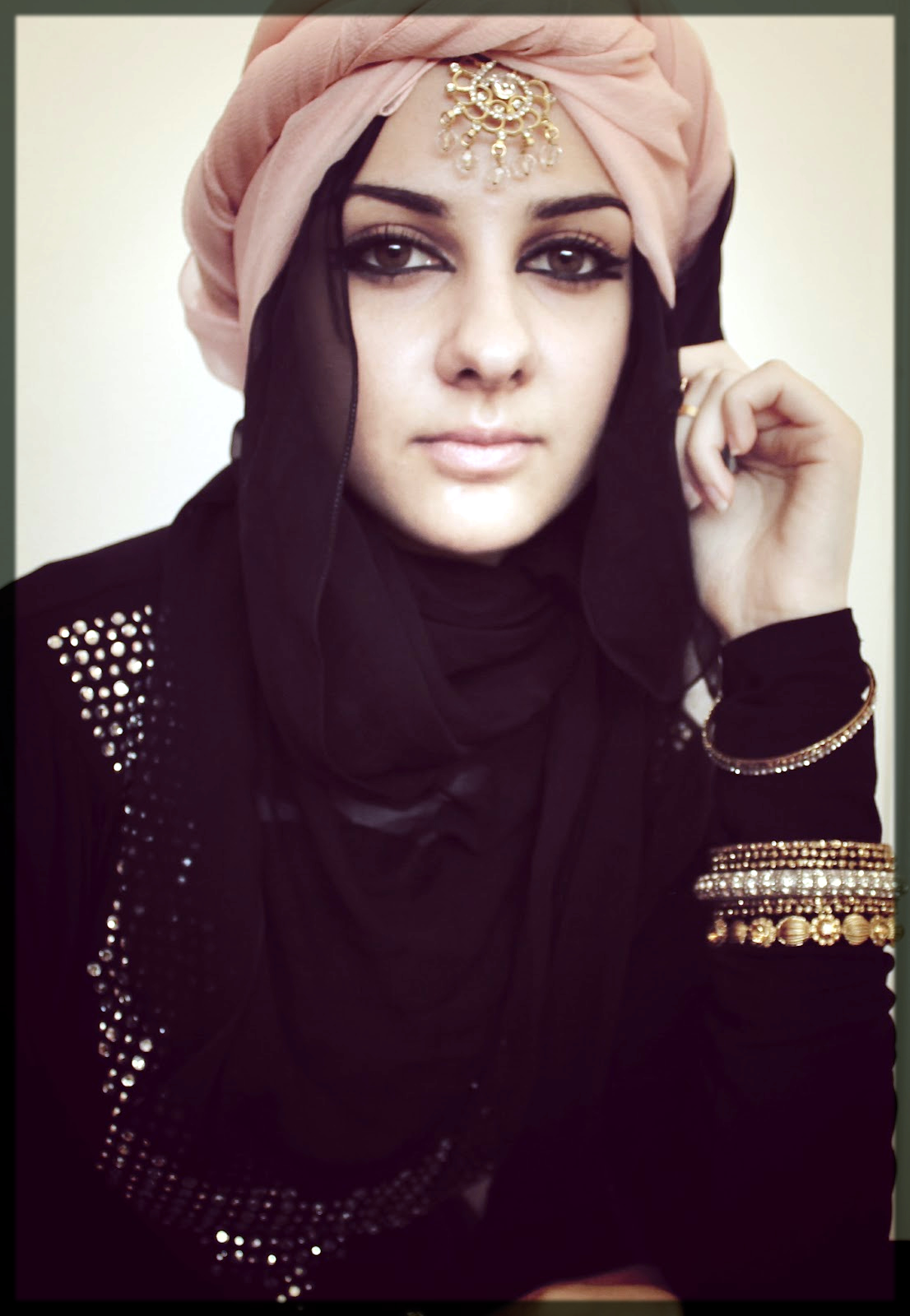 04- Office Wear Hijab Styles for Ladies
For office wear, you need the chic headscarf styles for an alluring appearance. The headscarf will make your office look jazzier. So try to wrap a scarf for the perfect look. You do not need to put in enough effort while doing this headscarf. Simply you need to follow the subsequent steps:
Pick any bright shaded outfit and wrap it well.

Skip the pins and leave the scarf loose.

Now do your impressive makeup and get the glammy and perfect look.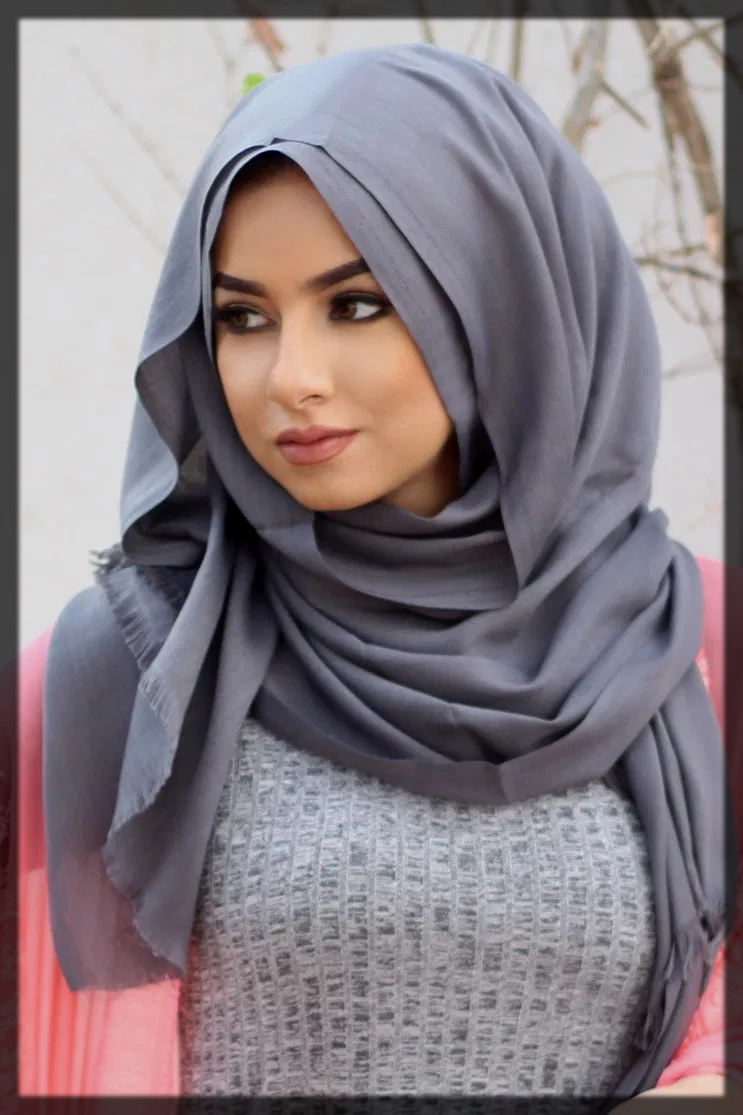 03- Dazzling Wool Shawl Wrapping Ideas
In winter, most of the women prefer to carry the wool shawl. The wool shawl helps to protect your head from the cold air. So whenever you are going to an outdoor party in winter then try to wrap your head with the wool shawl. You can simply wrap it around your head and also you can style it nicely. Pair this stunning style of hijab with your Dubai style abaya to get the superb look.

Take a striking shaded wool shawl and start to wrap it.

Place one side of the scarf on the other side and fix it with the pin.

Also, make a flower on the left side by settling the piece of the headscarf and set it with the pins.

Further, fix with more pins for keeping your headscarf all day long.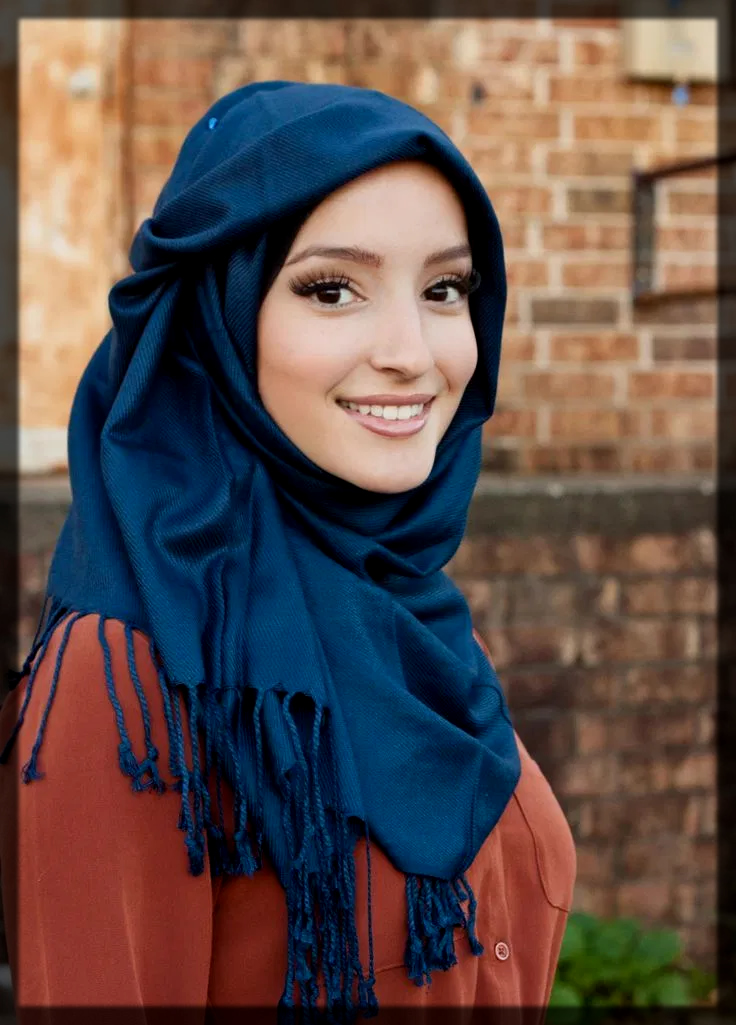 02- Wonderful Airy Hijab Styles for Modern Girls
Modern ladies like to wear an airy headscarf. The delicate headscarf will give you a stylish and stunning look. You can carry this style at your winter party. The best thing about this style is that you can wear other accessories with it as well. Combine this unique style of hijab with your classy winter sweater to make your display more splendid. All you need to do is:
Just take the scarf and cover your whole head with it in a turban style.

After that, keep your ears naked for wearing the long hoops.

With the airy scarf, the long hoops are the perfect match to look stunning.

Also, combine it with the classy sweatshirt and your pretty winter party look is complete.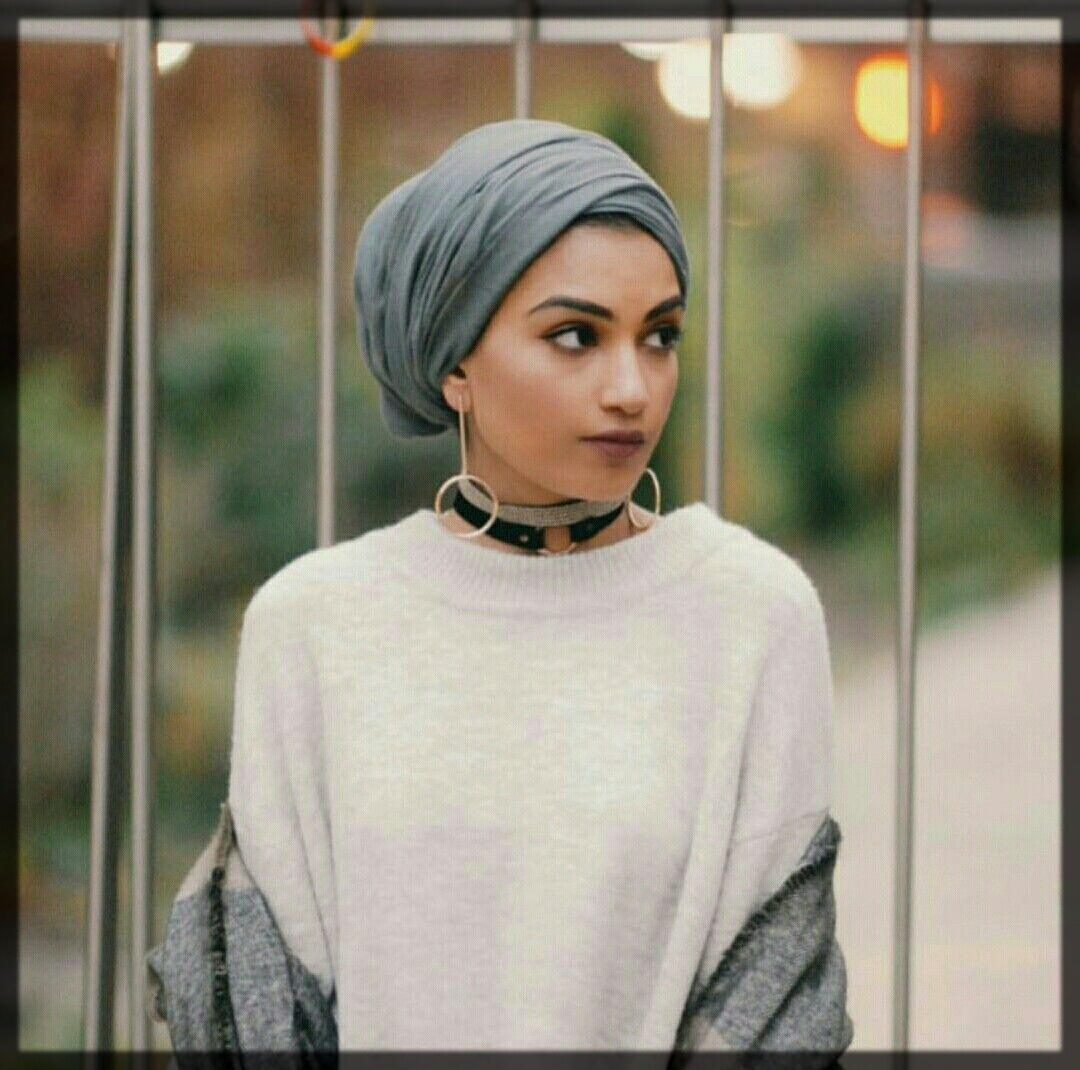 01- Criss Cross Turban Hijab Ideas
Criss-cross hijab is in-trend these days. If you combine it with the turban headscarf style, then it is the perfect match. For a more unique and dazzling look pair it with the long fur coat and spectacular shoulder bag. Turban style is also the right choice to combine with the formal fancy abayas, especially on various formal gatherings.

Take a plain black headscarf and wrap it in a criss-cross style.

For creating the crisscross design, first, place the scarf from left to right, then right to the left.

Pin everything in place to make it last long.

Your dazzling turban crisscross look is complete.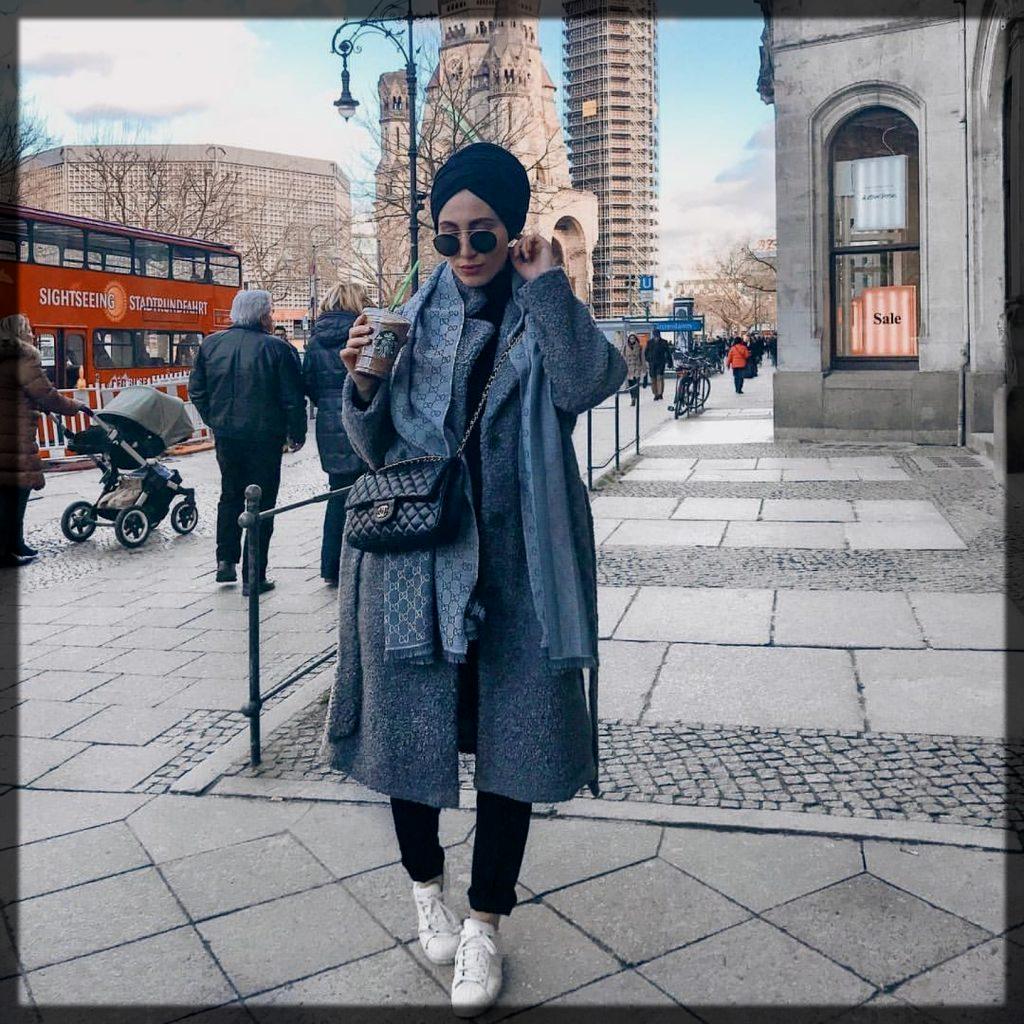 Easy Everyday Winter Scarf Styles for a Modern Look

Get some more trendy and dazzling winter headscarf styles below that will assist you in making all of your looks jazzier and appealing. All these styles are easy to recreate. With a small effort, you can easily make your perfect look.
These images will help you in understanding which type of style is more appropriate with different sort of dressings. You can also get the idea about various color combinations here as well. Try these styles this winter and get a classy appearance. They will not only keep you warm but will also make you trendy. Have a look below!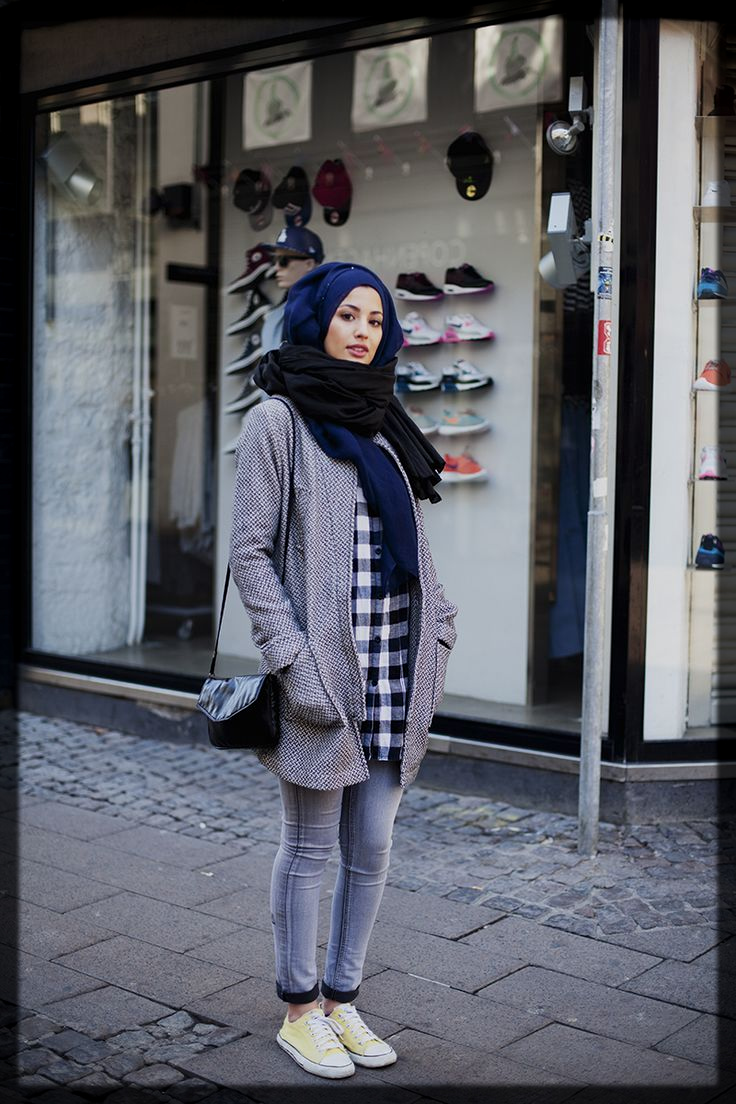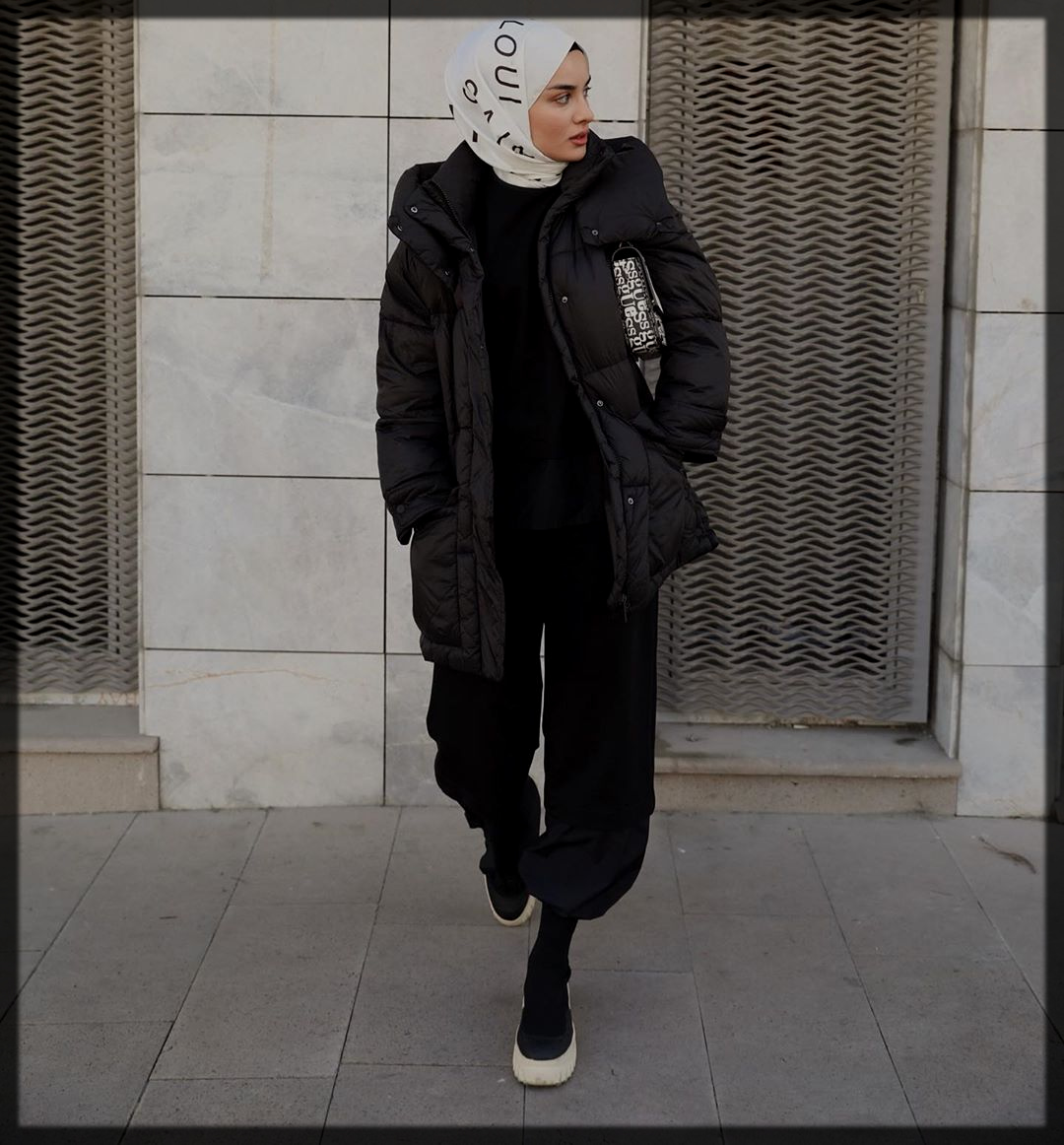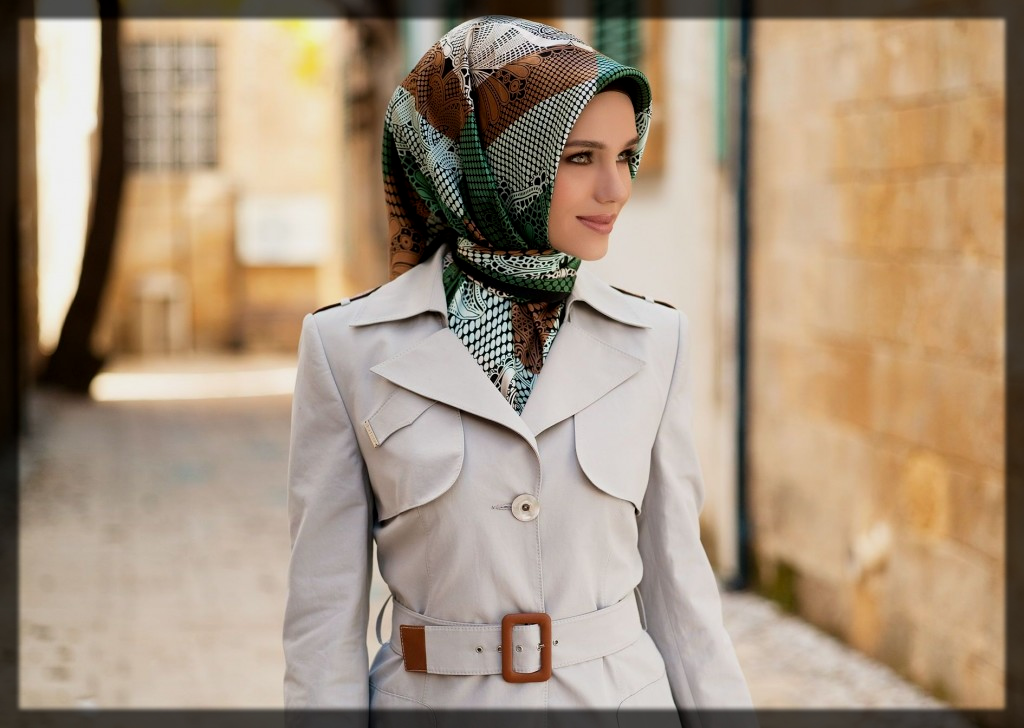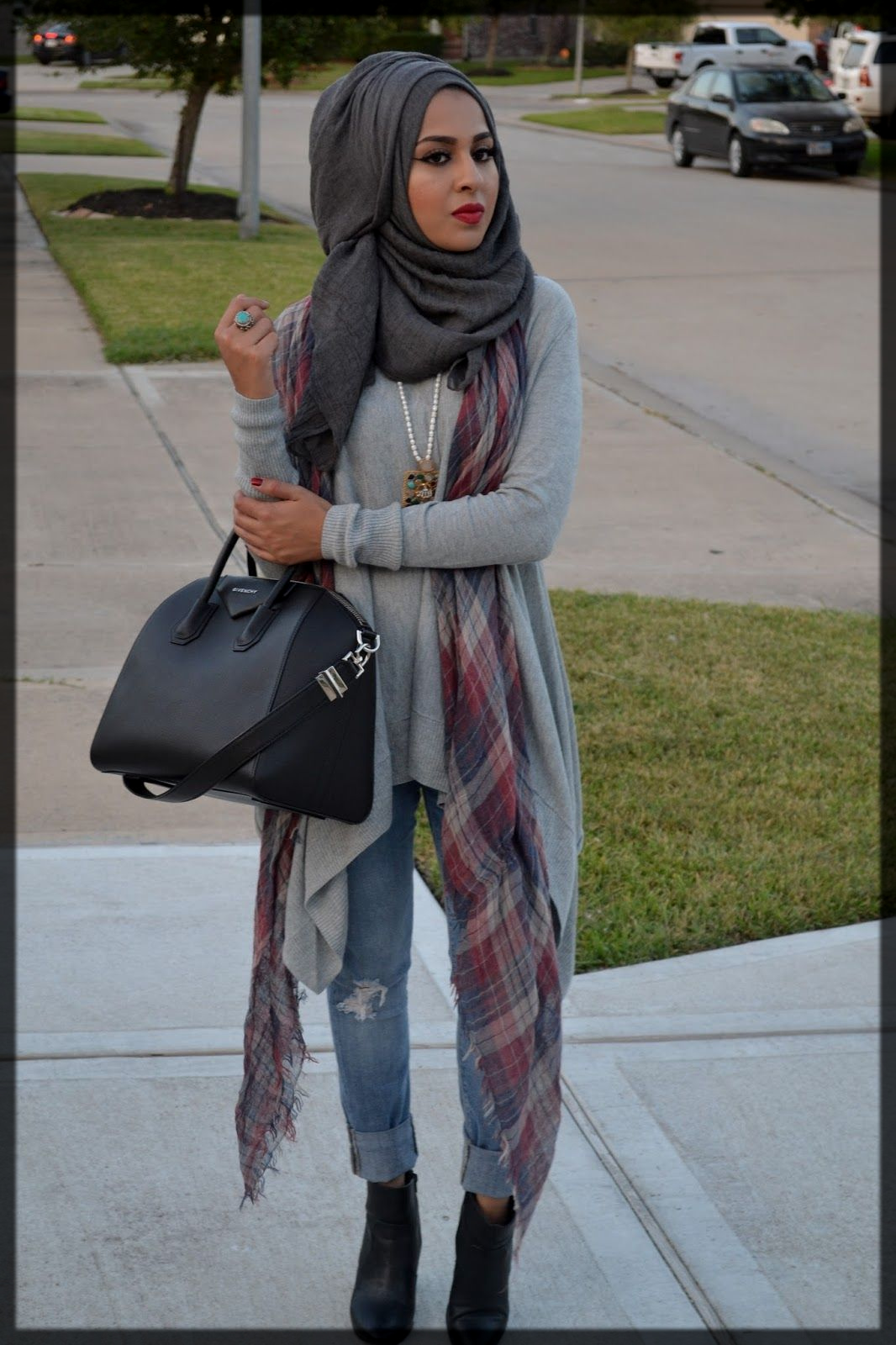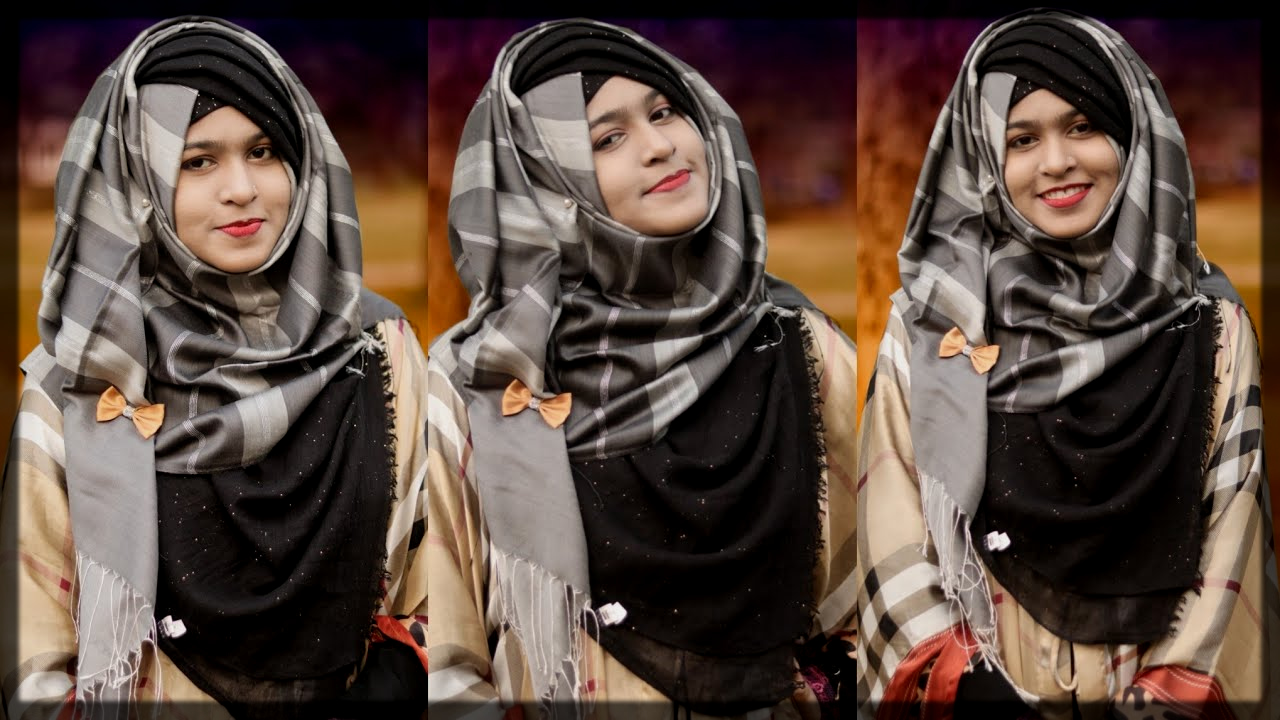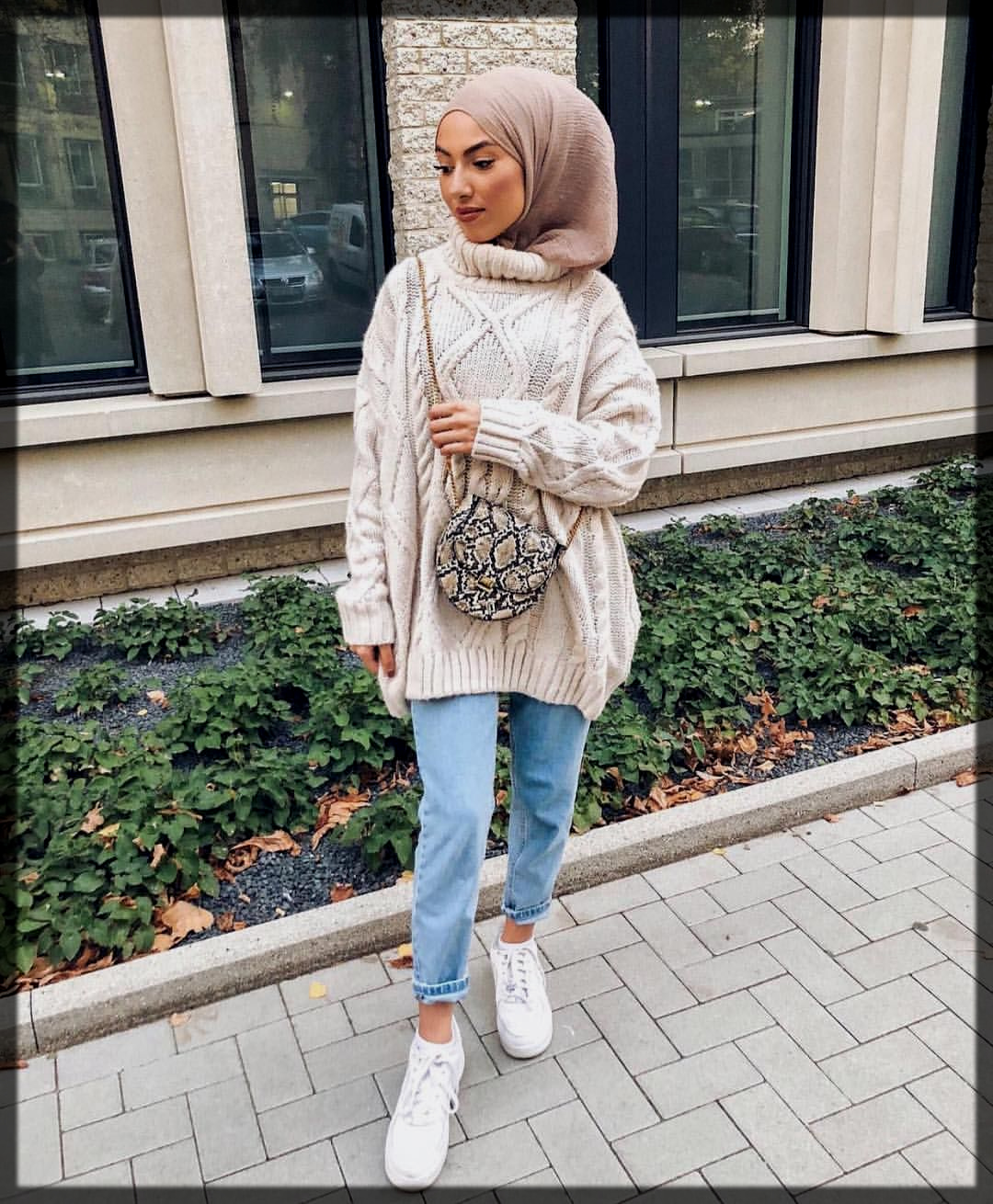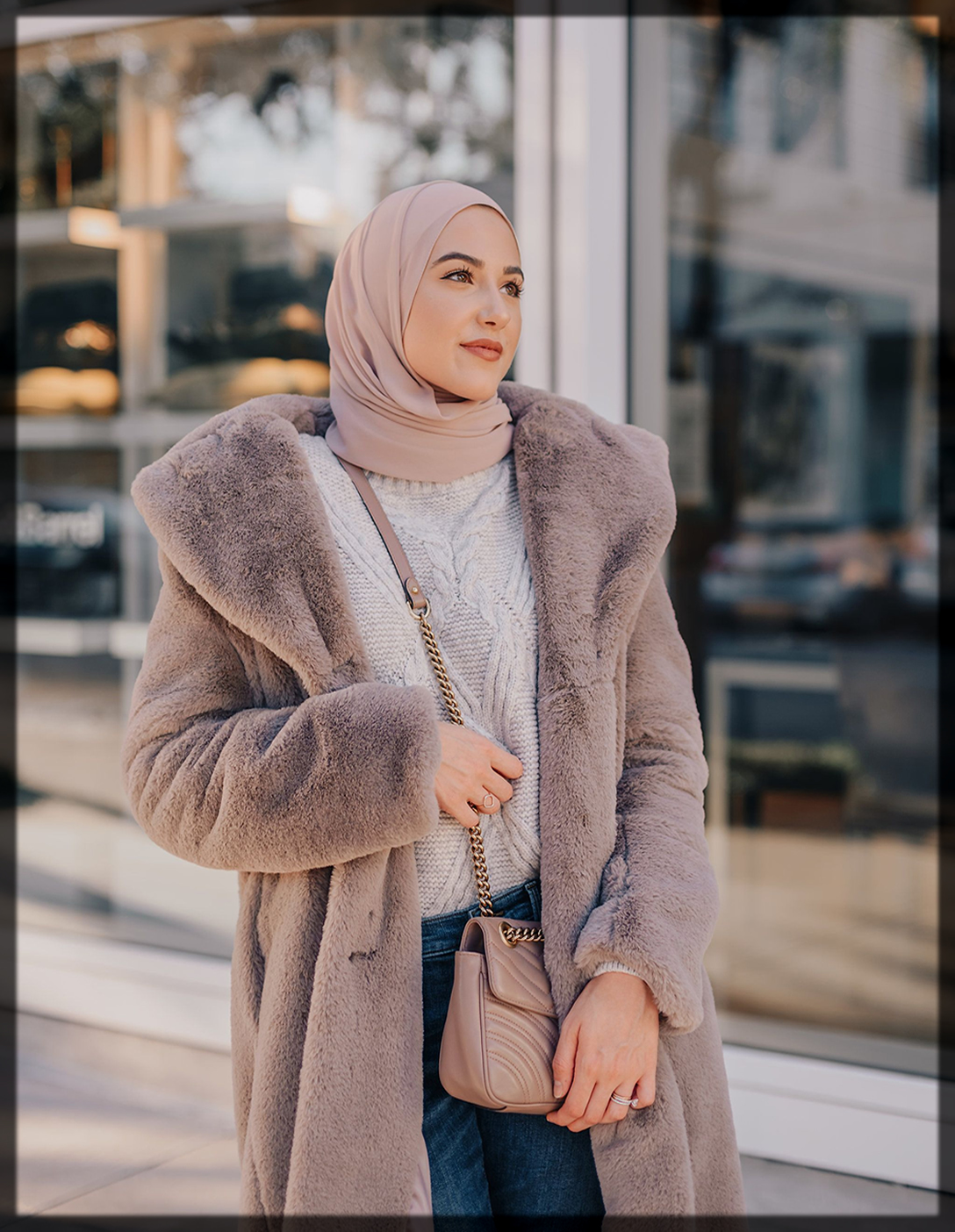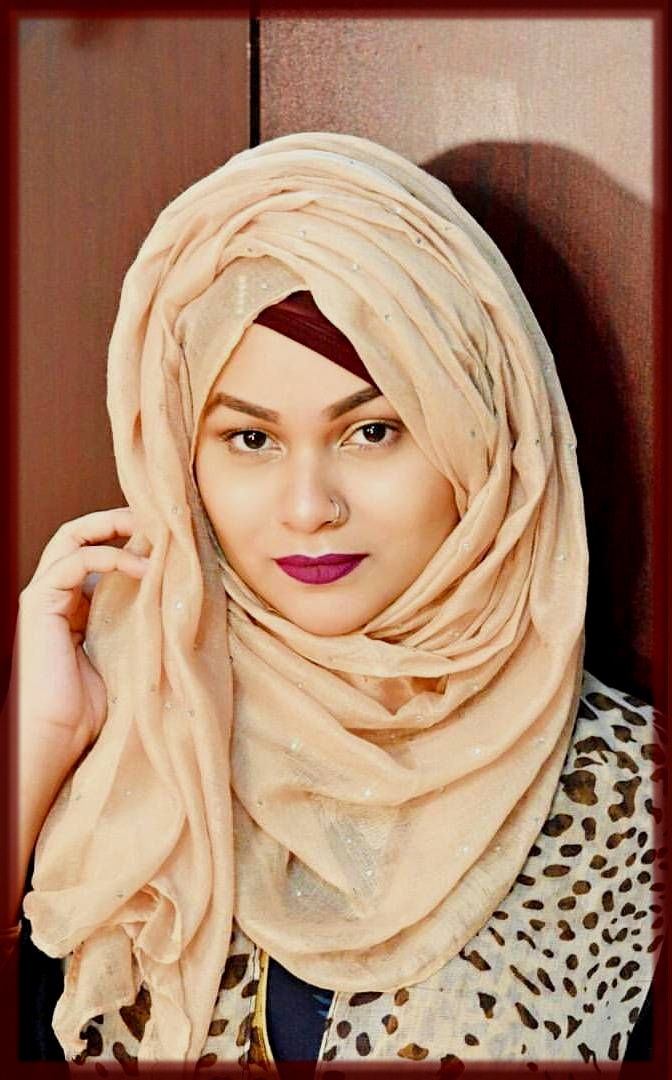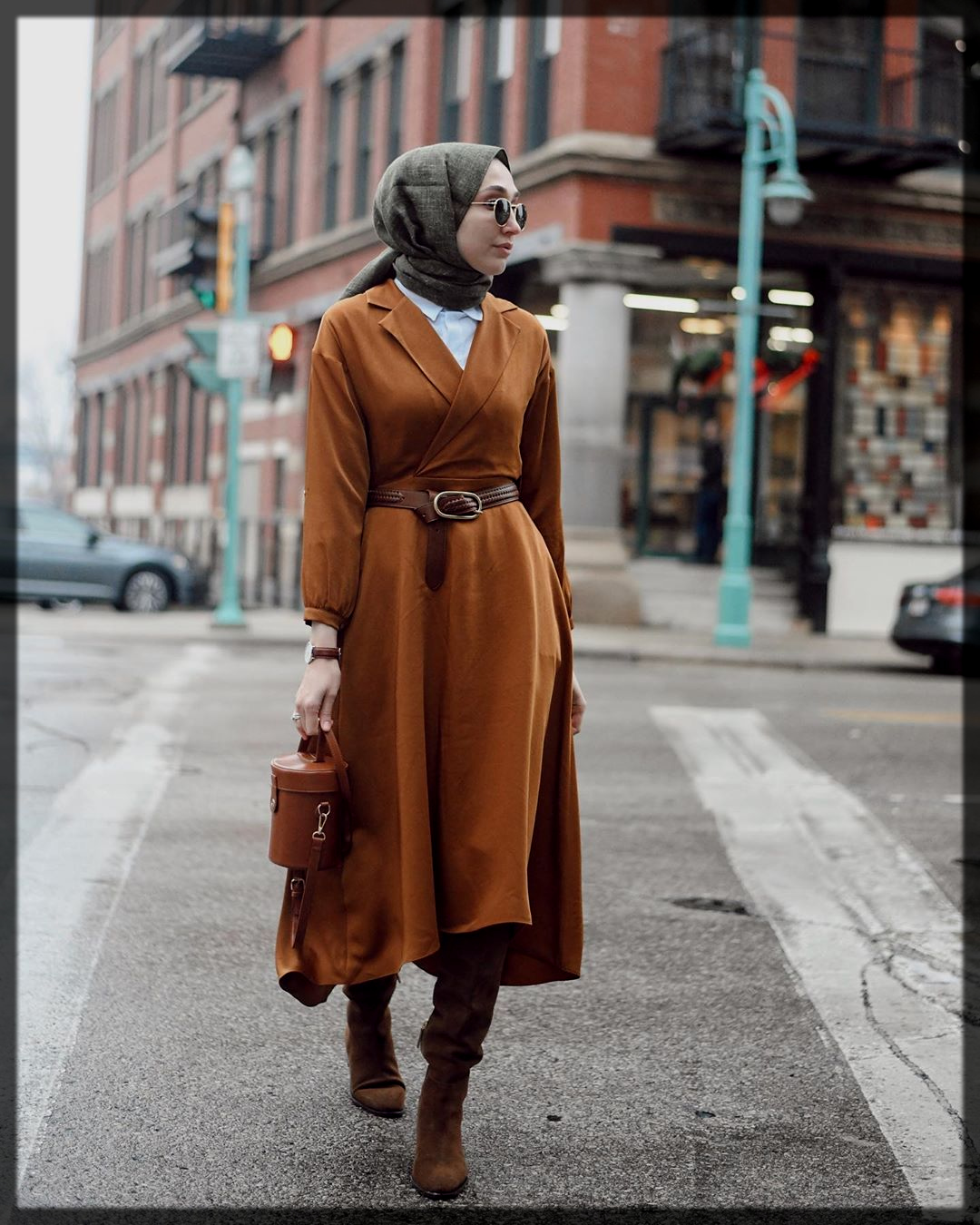 All these styles of winter headscarves are suitable for women of all ages. Now speed up and carry any style of the scarf and walk with confidence to inspire others. All you need is to choose the best style as per your face shape and choice. You can wear these hijabs with any seasonal outfit for a more classy look. Happy Winters!! 🙂