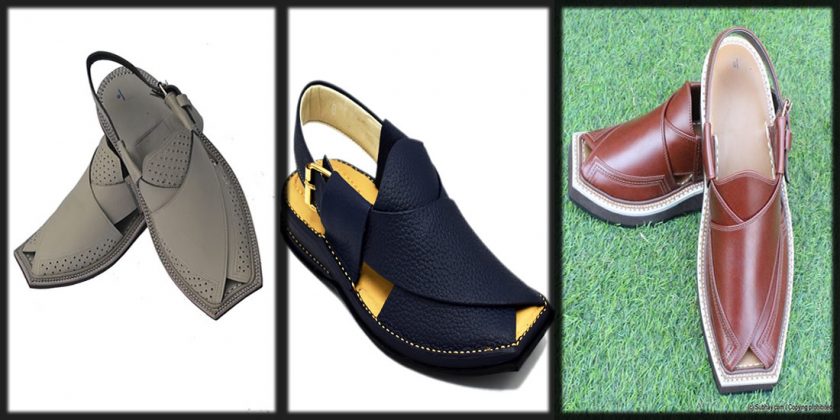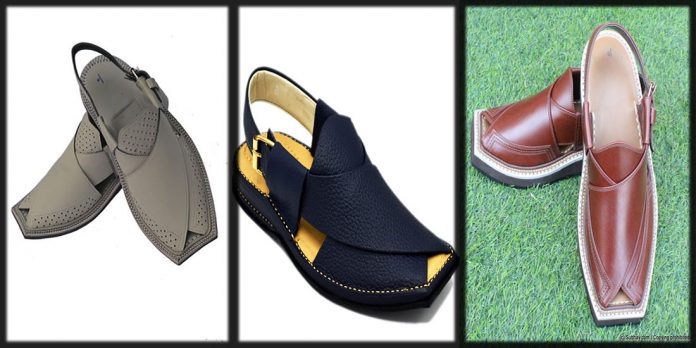 Pakistan is a country having diverse cultures and traditions. Plus, people here look for an outfit that represents the cultural heritage of their land. Further, it is a way of showing endearment to their country. Likewise, they look for a traditional footwear style too. Peshawari chappal illustrates a culture of Pathans, so here are the latest Peshawari chappal designs for men and boys.
Well, there are specific techniques for crafting these styles. Plus, they put a significant influence on the culture of a particular group of people. Usually, it is famous by the name of Kheri. Many people prefer to wear these sandals at weddings with shalwar kameez. However, we will guide you here about the outfit ideas related to the Peshawari sandal below.
The captivating designs are so appealing that none can stop him from buying them. Plus, they are adorned with exquisite embroidery sometimes that makes them much impressive and delicate. In a world where everyone is busy buying formal and business shoes, get yourself a traditional kheri. Indeed, it will make you stand out among the public at large.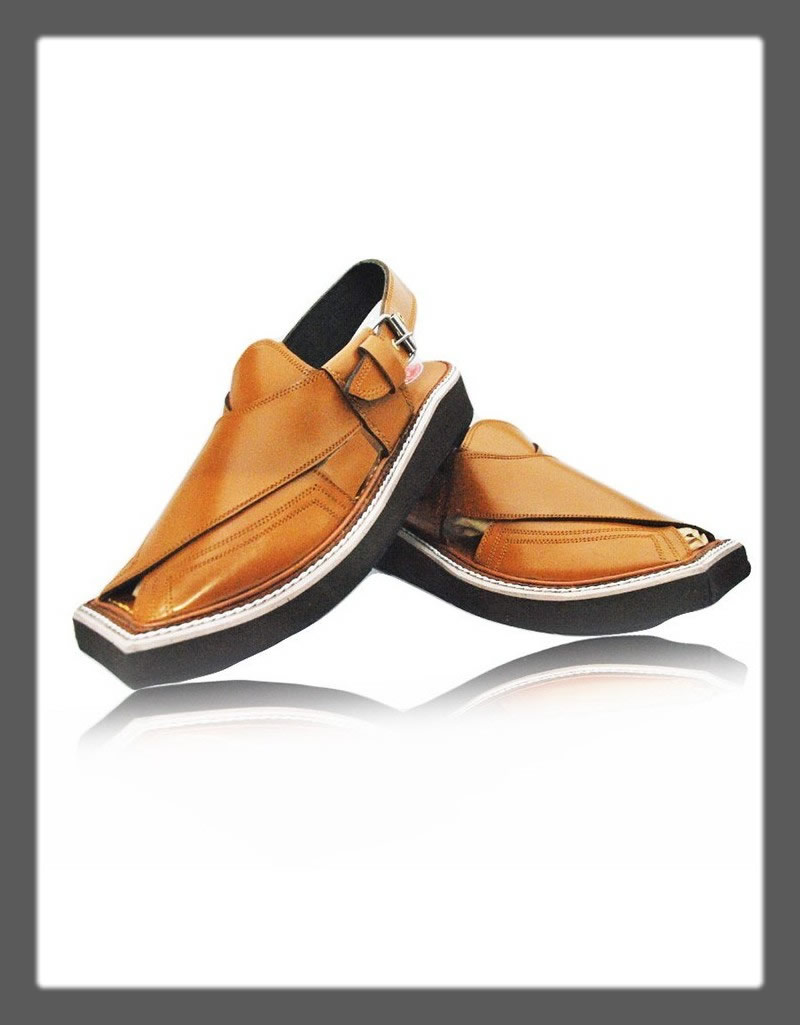 Traditional Peshawari Chappal Designs for Pakistani Men



In a world full of trends, there are still some people who want to look classic with a traditional outfit. Indeed, a true gentleman can be defined by the quality and choice of his selection. So, many of you might search for classy attire to bring glam to your personality. However, those who have been searching for an artistic style can seek a tremendous benefit from this article. Additionally, you can style up yourself in a cultural way to look different.
Fashion always fades away, but the style you wear is eternal. Therefore, one must focus on the right kind of style for the sake of exquisite appearance. However, it is not mandatory for you to always opt for a modest style. Instead, you need to opt for a righteous way to bring the chicest looks. Priorities and personal liking vary from person to person. So, we have managed to display an array of designs. These designs will give the pool of options. The following traditional sandals will increasingly add positivity to your character and personality.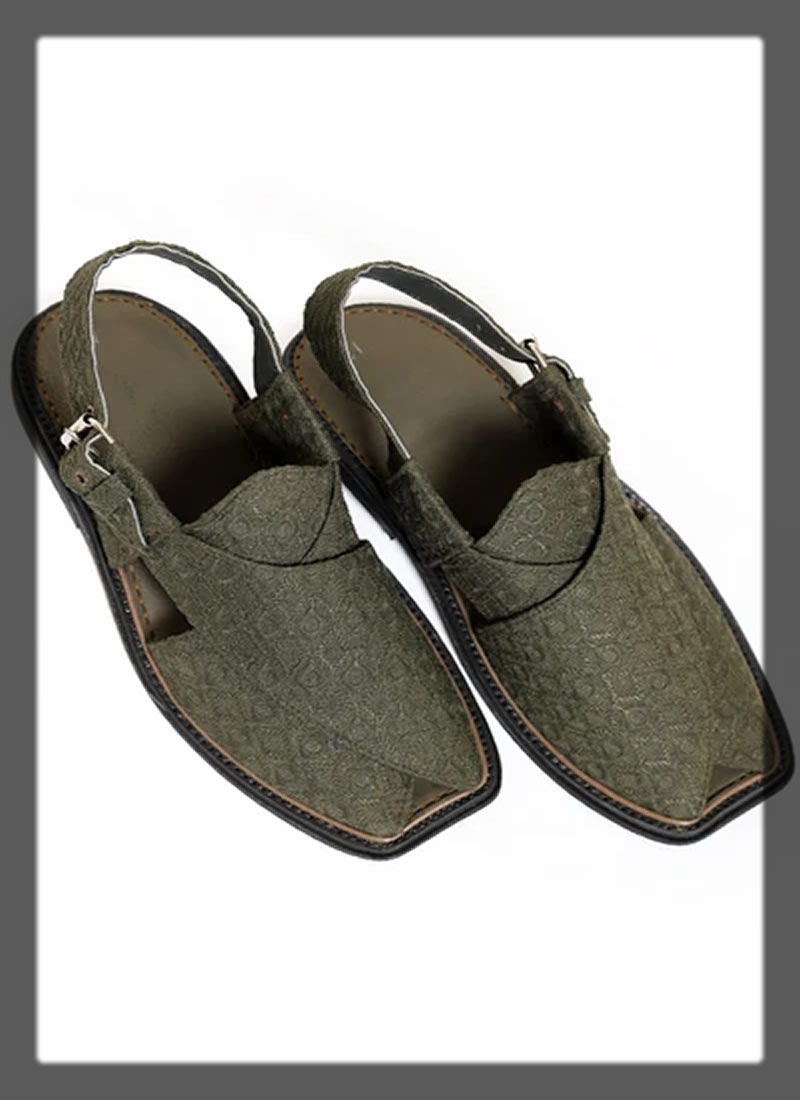 What you are wearing will reflect your aesthetic sense and expression. One must reflect a positive vibe with an incredible outfit and footwear for the intact gleam. So, always dress casually and significantly. Indeed, the right pair of Peshawari sandals will bring ultra simplicity and grace to your traditional outfit. Take a look at the following categories of Kheri that offers numerous variety with independent styles. These include:
| | |
| --- | --- |
| 1. Casual Peshawari Chappal Designs for Men | 2. Velvet Peshawari Kheri Chappals |
| 3. Self-Printed Kheri Collection | 4. Formal Kheri Collection for Men |
| 5. Wedding Peshawari Chappal Collection | 6. Turkish Kheri Styles for Men |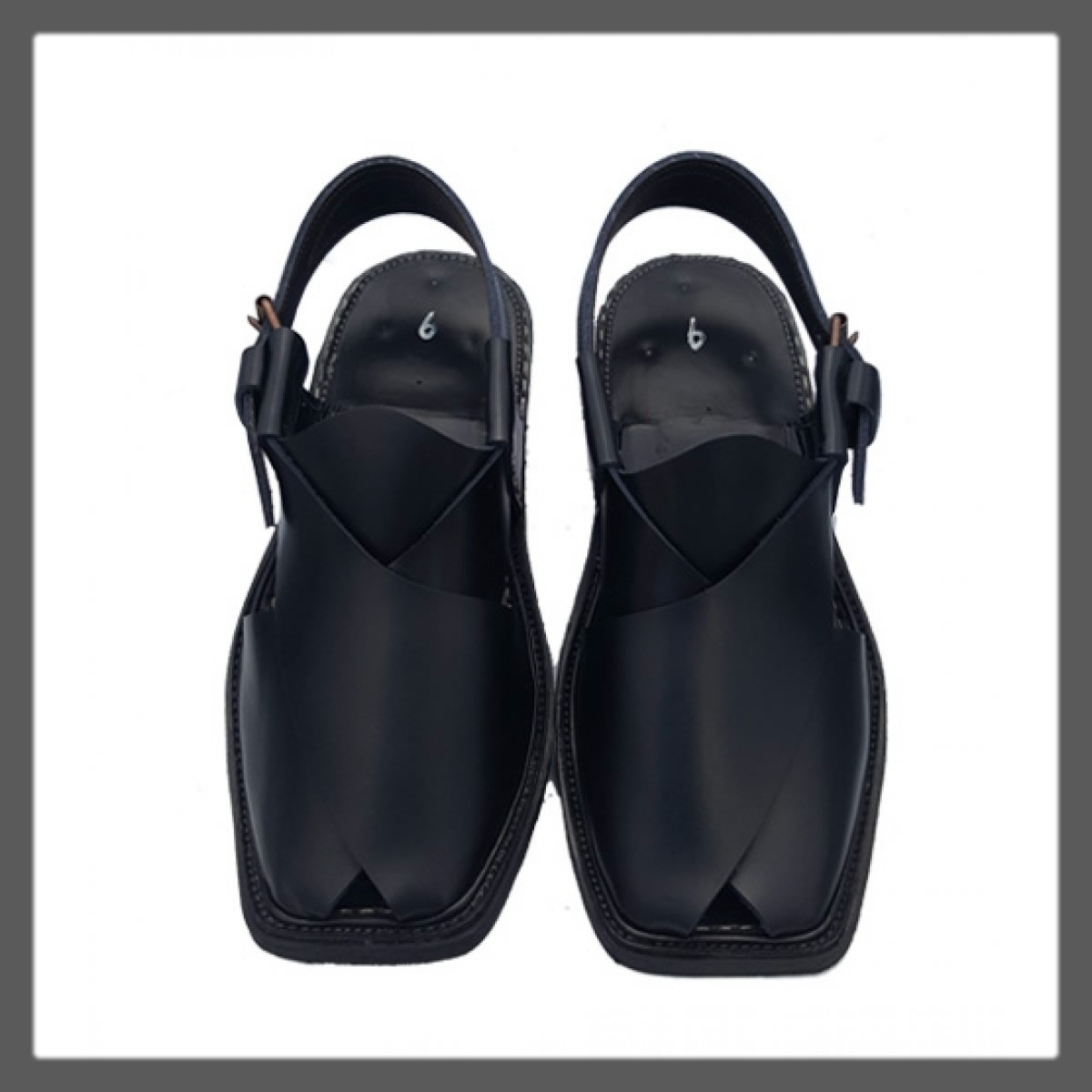 1- Casual Peshawari Chappal Designs for Men
The growing styles for men are capturing the market nowadays. All the shoe brands are working on crafting versatile footwear for men. Indeed, men today are very conscious of their accessories like women. Therefore, it propels the designers and shoemakers to come up with numerous collections.
Below are some casual Peshawari sandals for men. It is a familiar culture of many cities of Pakistan where people wear such styles daily. Additionally, Pakistan is a country where the majority belongs to rural areas. Such people consider kheri as essential footwear for every occasion. Take a look at the following casual styles, for instance.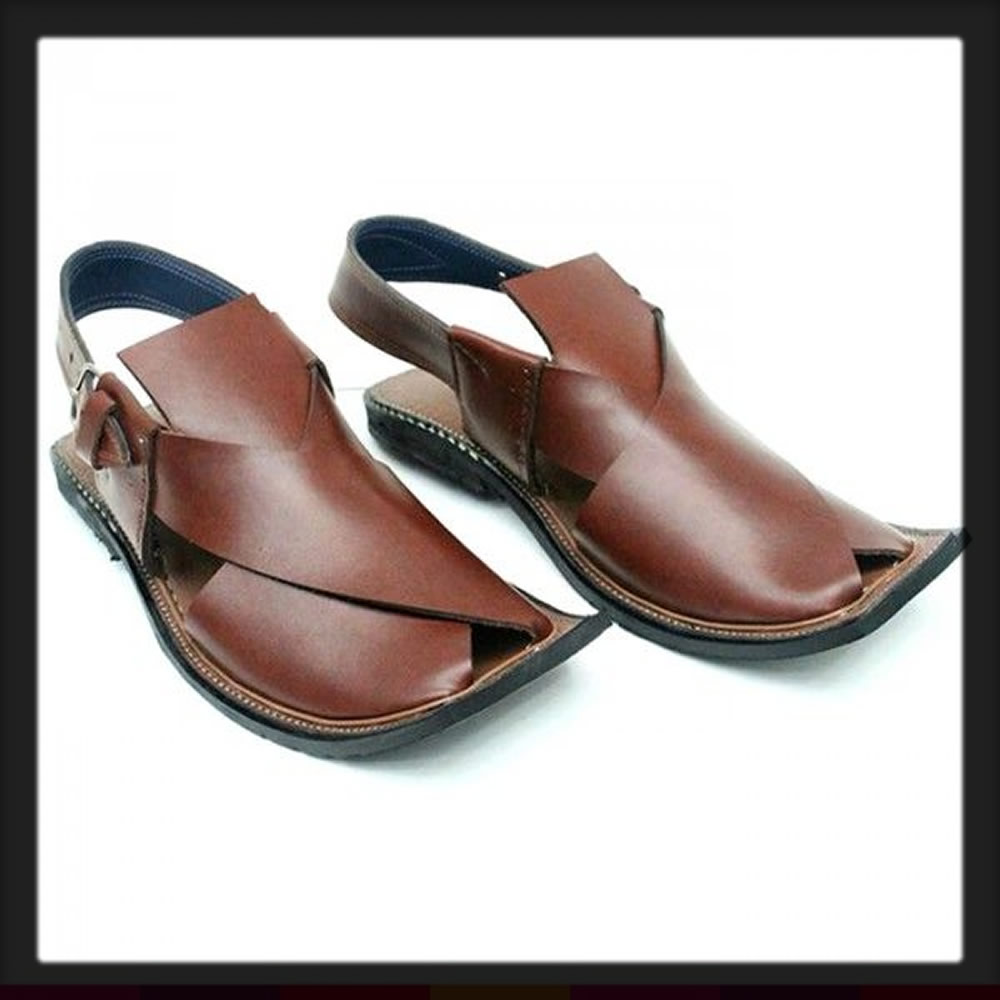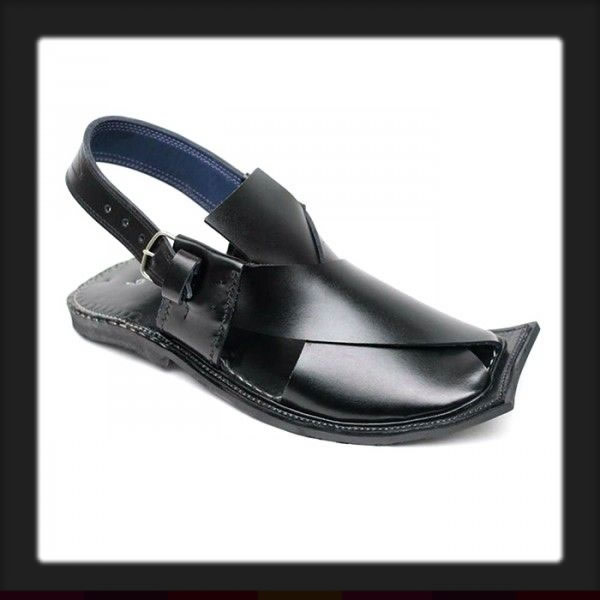 2- Velvet Peshawari Kheri Chappals for Men
Velvet kheri styles are much coveted and trendy. Plus, the captivating styles are so distinctive and enamored. Additionally, they attract the eyes of people for being so subtle and delicate. Are you looking for such a trendy Peshawari chappal that can bring exquisite style to your looks? If so, then check out the following designs, for instance. Plus, you can get them in every sober color like black, beige, and brown, etc according to your choice.
3- Self-Printed Kheri Sandals Collection
There is always some explicit reason for being too classy. Indeed, none can look extraordinary without some strange looks. Always choose something different if you want to stand distinctively among the galaxy of individuals around you. However, never go for any style that doesn't bring a beautiful addition to your looks. Be yourself and go for the perfect pair of embroidered Peshawari sandals below. Indeed, you will look extraordinary with this selection of footwear.
4- Formal Wedding Kheri Collection for Men
There are always sophisticated designs available for every shoe style. Apart from shoes and sneakers, people look for a formal kheri too. Therefore, we have an exclusive collection of traditional Peshawari sandals below. Hit your events with the fantastic designs below. Indeed, you can reflect your true cultural spirit while combining the formal sandals below with Kurta or shalwar kameez.
5- Turkish Kheri Styles for Men
The Turkish-style kheri is perfect for every function. People who follow the culture of Turkey are critically obsessed with their ideas and designs. Therefore, they look for certain things that can bring a Turkish taste to their personality. Here is an attractive option for them. Indeed, the fantastic Peshawari chappals will look tremendous for every event.
Well, the sole of these sandals is made of fine synthetic rubber. The material is highly durable and comfortable. Therefore, people opt for such styles for bringing enough comfort to their walk. Additionally, it makes your traditional wardrobe complete with its extravagant designs. Get yourself a fantastic idea of sandals below.
Peshawari Chappal Designs for Men by Top Shoe Brands

Several shoe brands are working in Pakistan. Each brand comes up with a considerable variety every season for both men and women. Today, the generation is too much busy copying each other's style. Therefore, all the shoemakers have a colossal market competition with each other for crafting versatile designs. All of the designers work their best to achieve customer praise. Indeed, they prepare Peshawari chappals for men with all their effort. Take a look at the following brand's collection that includes:
Hush Puppies Men Kheri Collection
Borjan Peshawari Chappals Collection
Unze London Peshawari Chappals
Insignia Men Kheri Collection
Ndure Men Kheri Collection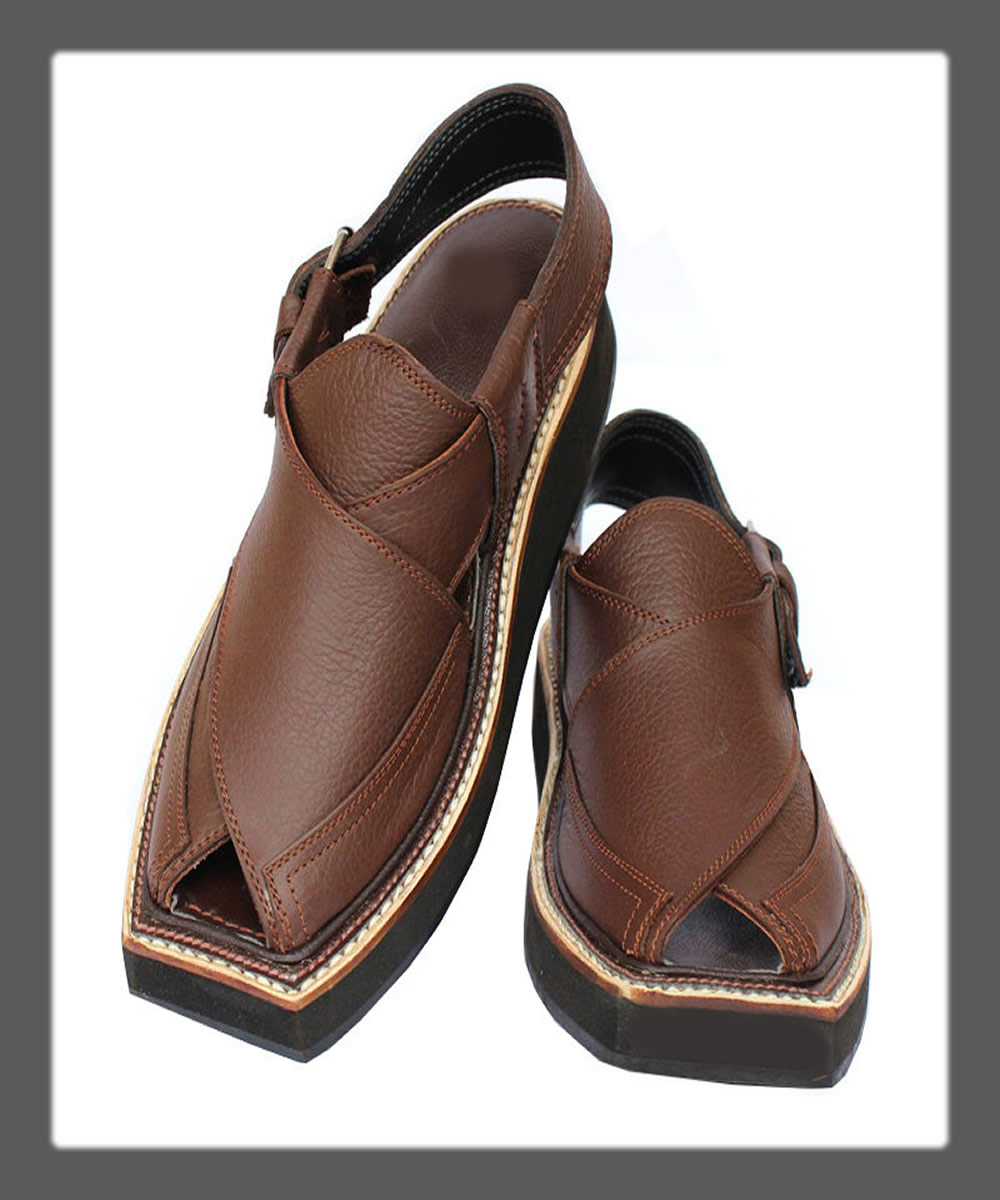 Hush Puppies Kheri Collection
Hush Puppies is an innovative shoe brand that offers a tremendous shoe variety for men and women. The leading brand works to inspire individuals to live their life on the brighter side. Indeed, they spread a positive outlook throughout their local communities in a quirky way.
Therefore, people love their optimistic variety and prefer it over others. Apart from the Hush Puppies summer collection, you can explore classy Peshawari sandals by this brand below. Each style has a fantastic shape to complete your traditional look. Please take a while to discover the awesome designs below. Indeed, you will enjoy them.
Borjan Men Kheri Shoes Collection

Borjan is a famous brand for shoes and accessories for men and women. It offers all the individuals a flair for fashion. Plus, the diverse and incredible variety itself propels the public to go for it. Additionally, the variety ranges from modern to chic and from sophisticated to classic.
Please take a while to explore the traditional kheri collection below. Indeed, you will enjoy the tasteful and modest Peshawari chappal style. It will create a unique illusion to your personality.
Unze London Kheri Collection
Unze London is a spirited brand, originated from the United Kingdom that has many retail stores in Pakistan. The brand has grown through passion and dedication to excellence in product development. Plus, it is offering a remarkable shoe variety for men and women. Unze London shoes for men also gained wide popularity. Take a while to view the Peshawari sandals below. Indeed, you will love the fantastic styles.
Insignia Kheri Collection for Men
Insignia stands among Pakistan's high-end fashion retailers. The brand is contributing to the luxury vogue industry since 2011. Indeed, the glamorous and flaunting styles have been launched every season for the public. Plus, the superior quality of the material enables the notable brand to offer proficiency to bring instant recognition and elegance.
With an excellent collection for both men and women, Insignia offers an extraordinary variety of kheri for men. The following styles are in black and brown. These two colors compliment all winter dresses very well. Also, they add grace to the personality of the men. Please take a moment to discover the collection below to upscale your personality. Further, check out the Insignia men winter shoes here.
Ndure Peshawari Chappal Collection
Ndure is a famous shoe brand that comes up with a variety of collections every season for both men and women. The multi-faceted collection propels the public to opt for it. Indeed, the fine and comfortable sole of their shoes are enough for a leisurely walk. They have also kept in mind the preferences of the men. Black and brown footwear are showcasing the height of their excellence through their stylish outlook.
So, a tremendous and comfortable collection of Peshawar chappal has been launched by various brands. You can discover a wide variety of all the types above. Indeed, wearing traditional footwear can reflect your love and spirit towards your nation. So, go ahead and style up your wardrobe with this phenomenal footwear. I hope you will enjoy the elegant collection.