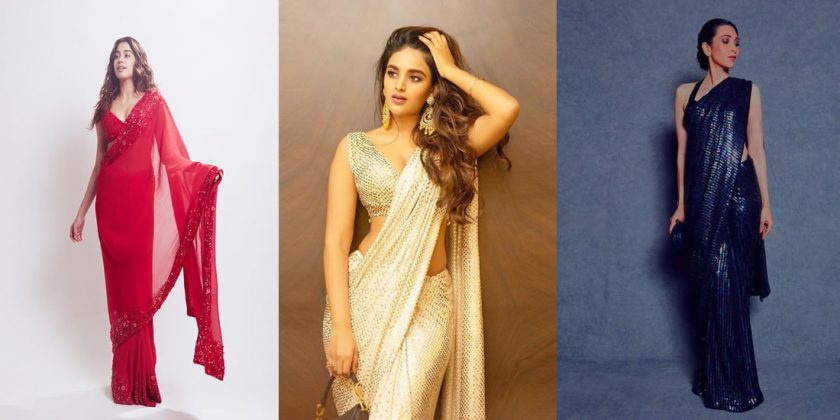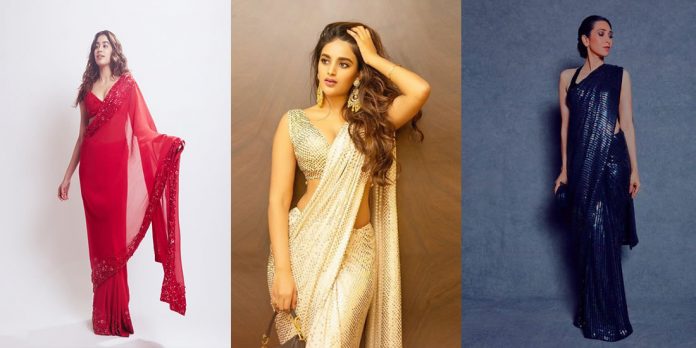 Saree is among the trendy and most common women clothing in Indian culture. For crafting a beautiful saree, you only need an unstitched piece of cloth. There are different kinds of sarees according to different occasions. Therefore, Manish Malhotra Saree Collection presents a wide variety with incredible styles.

The modern women of India consider themselves incomplete without a sari. Therefore, they mostly wear a saree on every occasion. There is a standard procedure to wear a sari. People wear saree with a blouse followed by a massive flare known as ghagra. Wearing a sari brings a spectacular look.

The people of Asian countries wear sari for their delightful look.  However, with revolution and remodeling, most modern styles of sarees are made. The most stylish ladies prefer to wear it at the wedding events. Moreover, Indian women who want to look phenomenal prefer to wear the sari on specific occasions.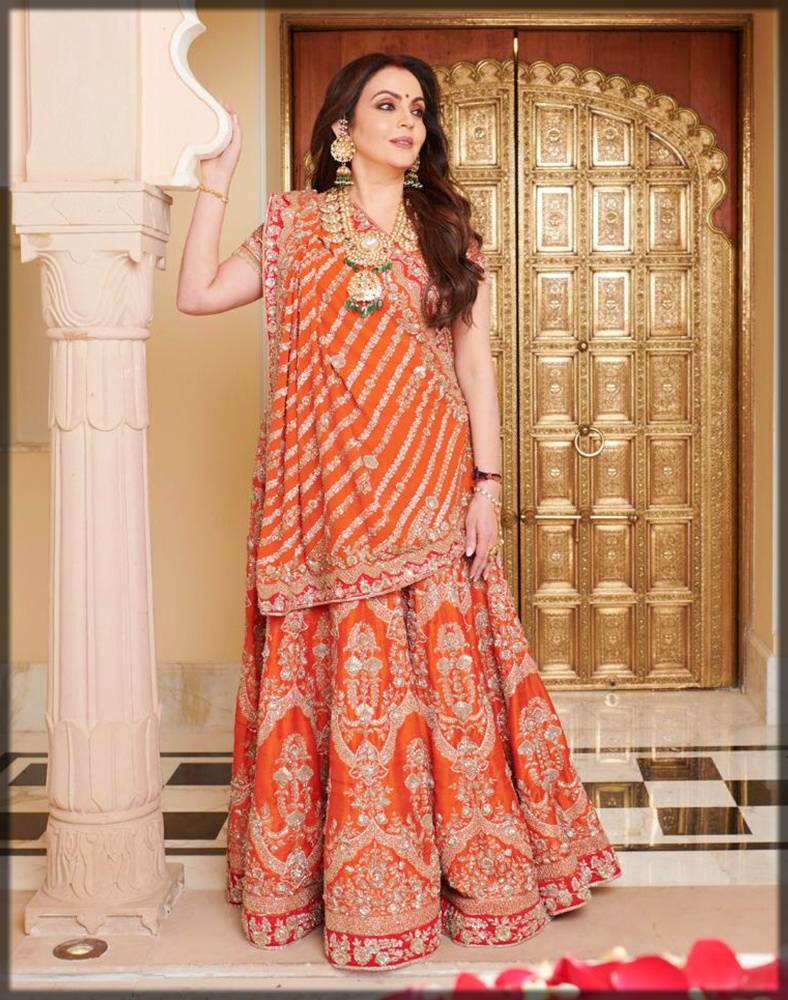 Manish Malhotra Saree Collection with Stunning Designs



Manish Malhotra is a former Indian fashion designer and stylist. He is extensively famous for his endless efforts. However, he is mainly known for his bridal dresses. Moreover, he is one of the successful and best fashion designers in India. Here is the wonderful Manish Malhotra Saree Collection with incredible designs. Let's extract a moment to take a look at the wonderful collection.
Alluring Velvet Manish Malhotra Saree Collection

Velvet is a stunning fabric and well-known for fancy clothing. The incredible artwork on the sari looks fantastic in blue and maroon combination. Furthermore, the antique jewelry with the velvet sari adds ultimate beauty to the overall outfit.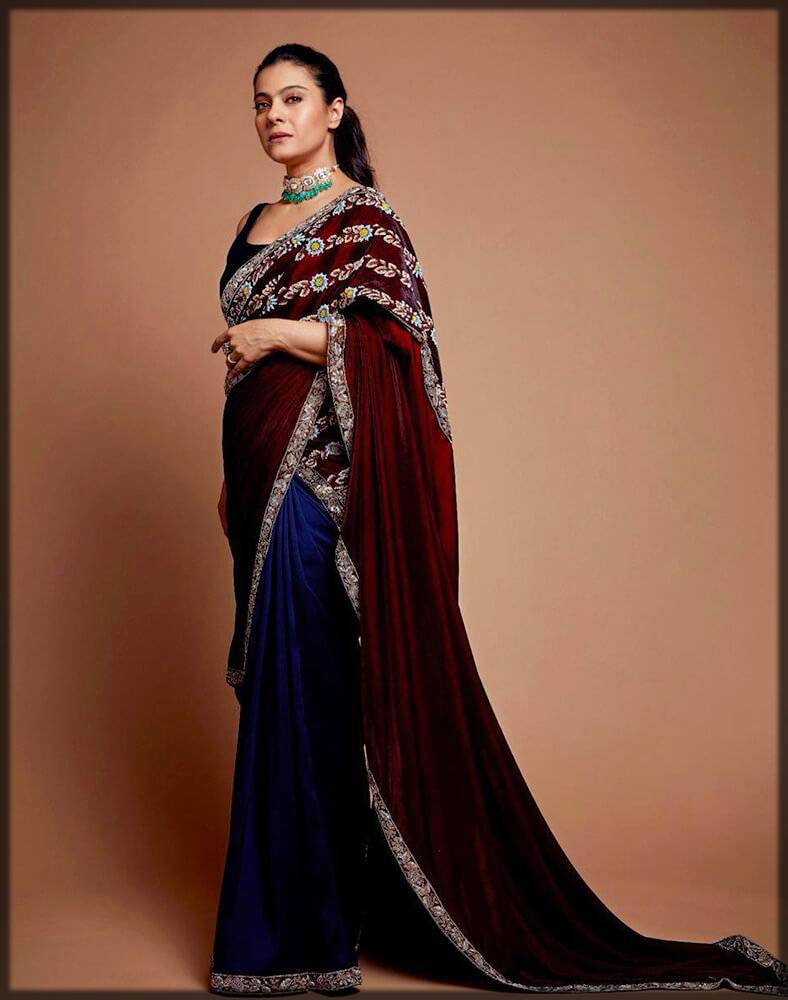 Be Sultry with Half Blouse
Wearing a half blouse is common in Indian culture. Moreover, most of their saris come with a petite shirt. The stylish and hot saris look distinctive and classy in pink and silver hues.
Outshine Everyone in Glittering Saree
The following powdered blue sari is embellished with gold sequined embroidery. Therefore, it is nicely paired with a blue textured blouse. The three-piece thread work looks terrific on this georgette saree. Furthermore, the stipes style and delicate jewelry look dazzling with the stunning sari.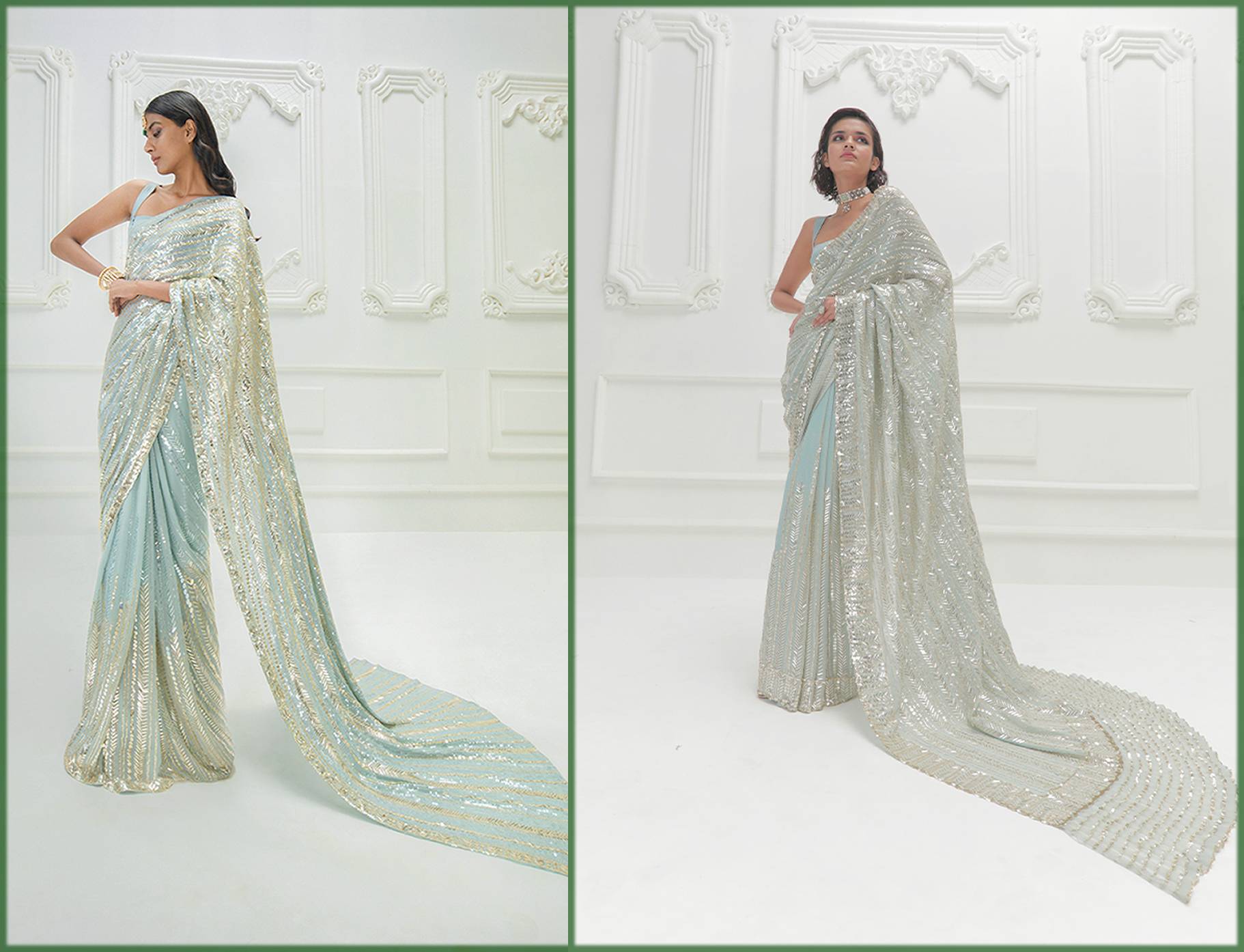 Classically Seductive Moss Green Saree

The stunning net sari has beautiful silver sequins and moss green metallic fringes. The moss green inner blouse comes fantastically with an in-skirt. Therefore, it brings a fantastic look to your attire. Try classical Indian bridal makeup with this saree for a mind-blowing look.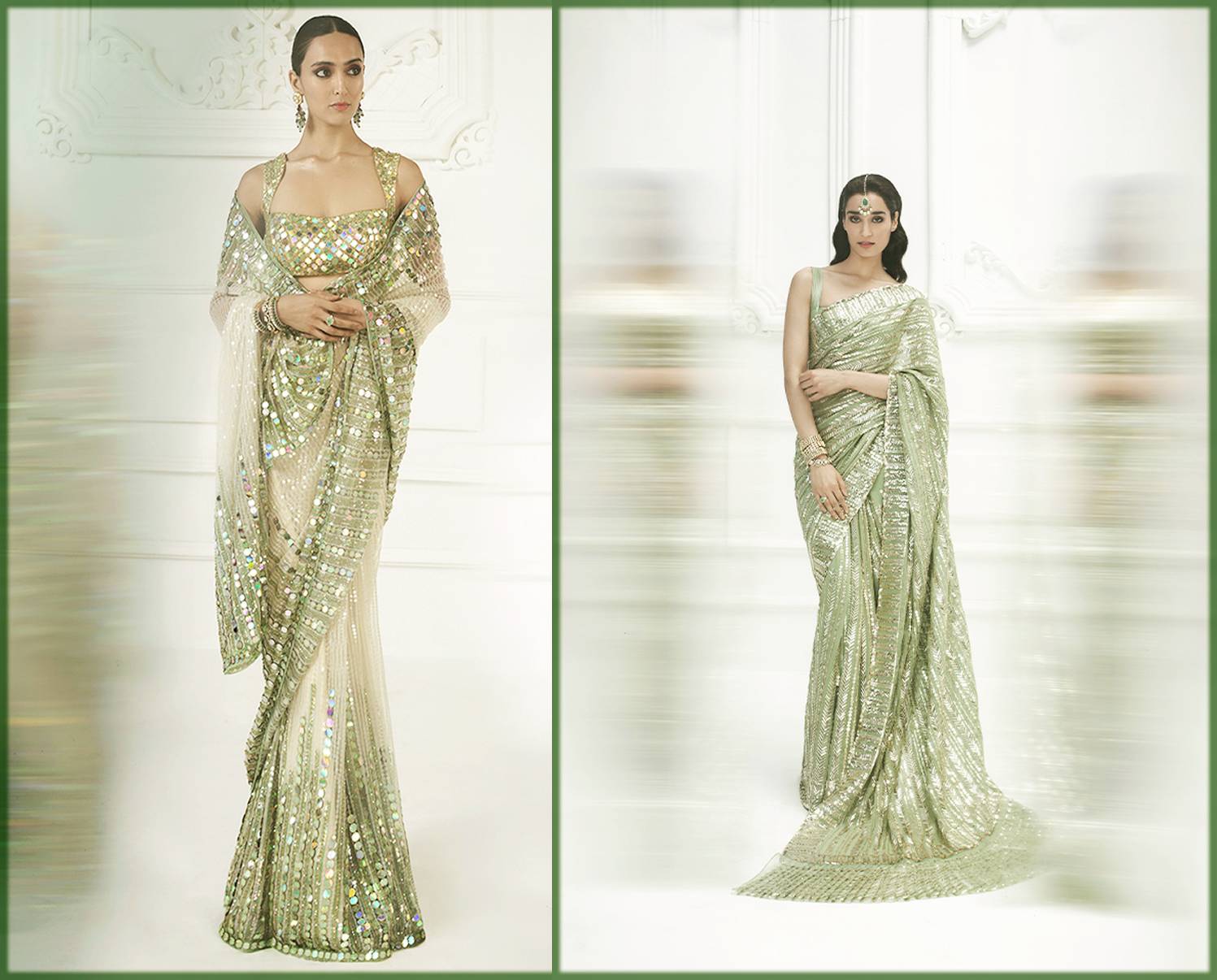 Pearls and sequins look amazing on attire. Therefore, beautiful saris are crafted with some pearls and sequins. The silver sequined sari is beautifully paired with a textured blouse. However, the salmon pink saree has highlights on its edges. Moreover, it has a beautiful sequined embroidered blouse.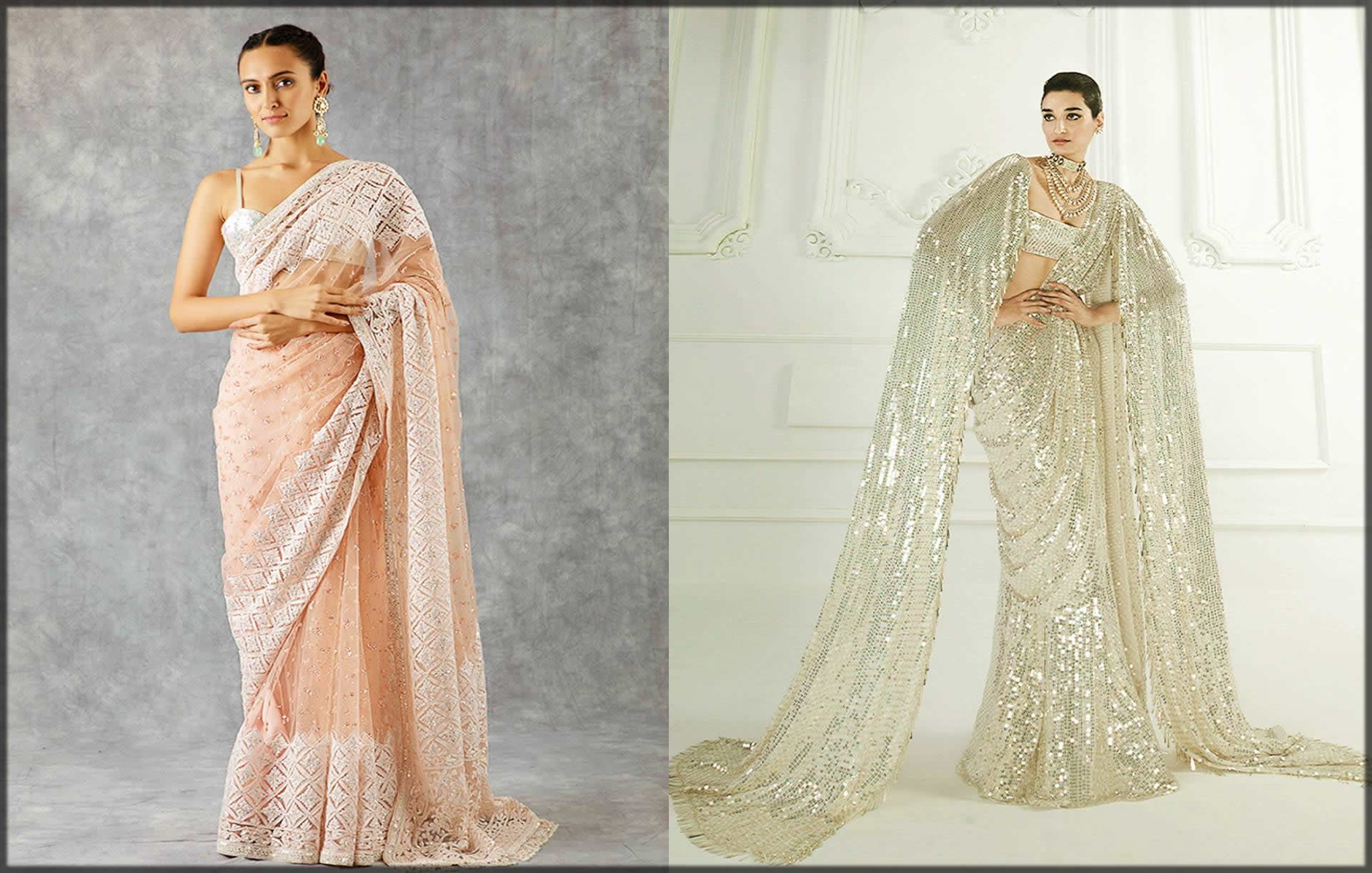 Let Silky Saree Slip a Little

The black color is the favorite of many girls. Therefore, they always look for a sari in black. However, some of them may look for a light shade too. Wearing a silk saree always look smart and elegant. Therefore, Manish Malhotra saree collection presents you with a collection of silk variety. The following satin saree with an amazing acrylic mirror border looks fantastic. Moreover, the fabulous net blouse with the same acrylic embroidery and petticoat has much elegance.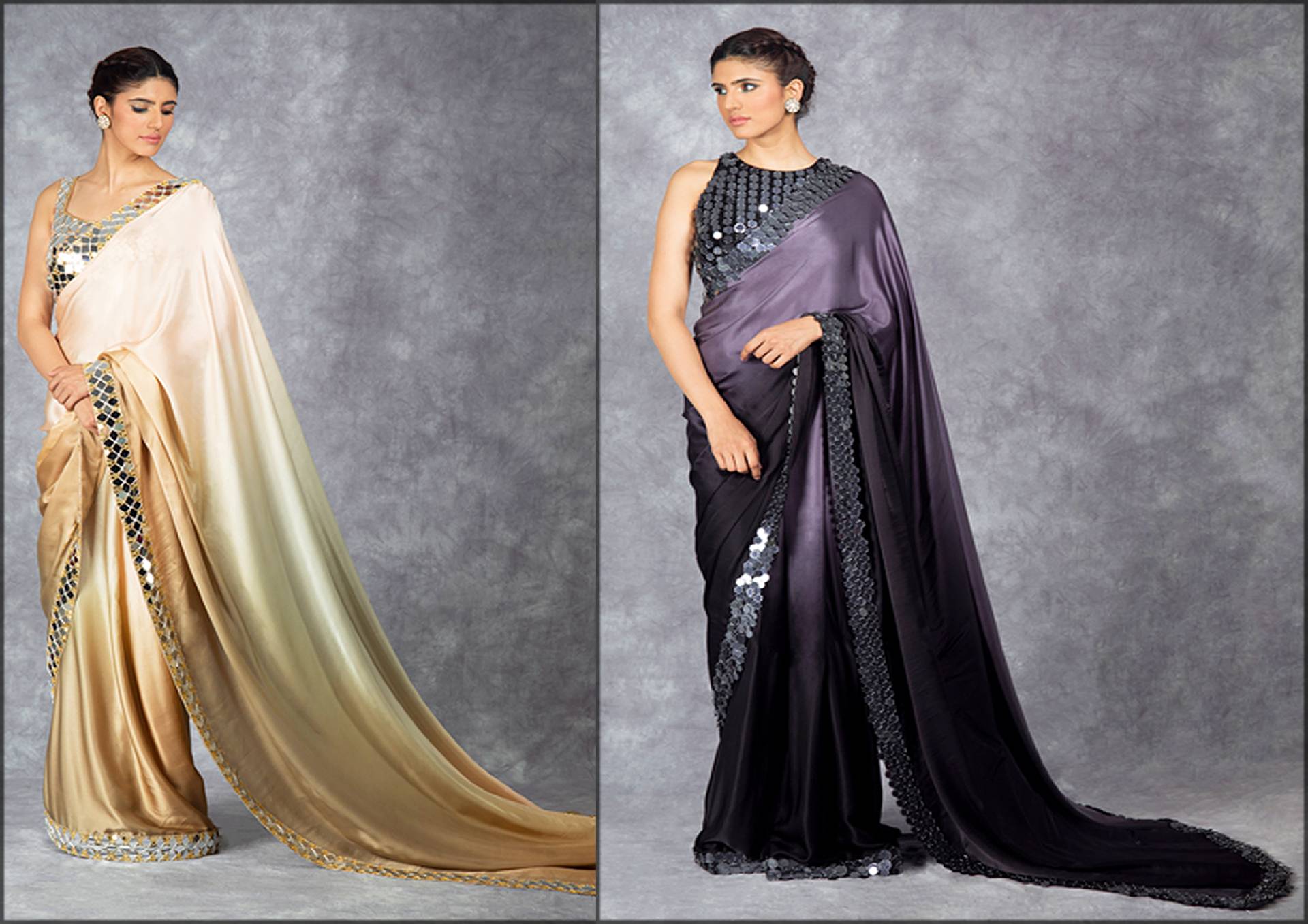 The georgette stuff looks perfect with Mukaish, and Badla works on it. Therefore, Indian sarees come in Mukaish work beautifully. Take a look at the following georgette saris with Mukaish and Badla's work. Moreover, the sage green blouse and gold fringes on the back brings out a ravishing look.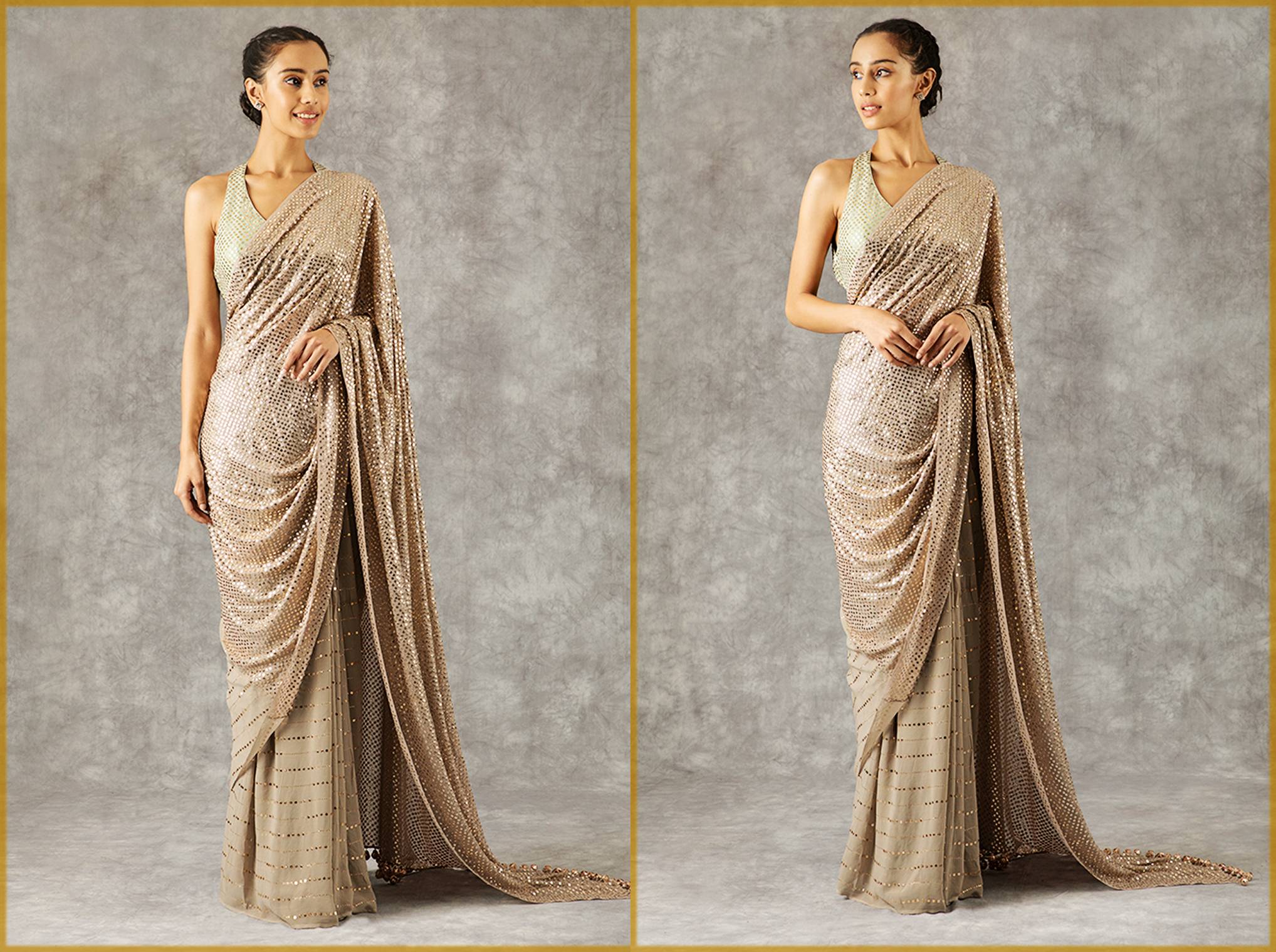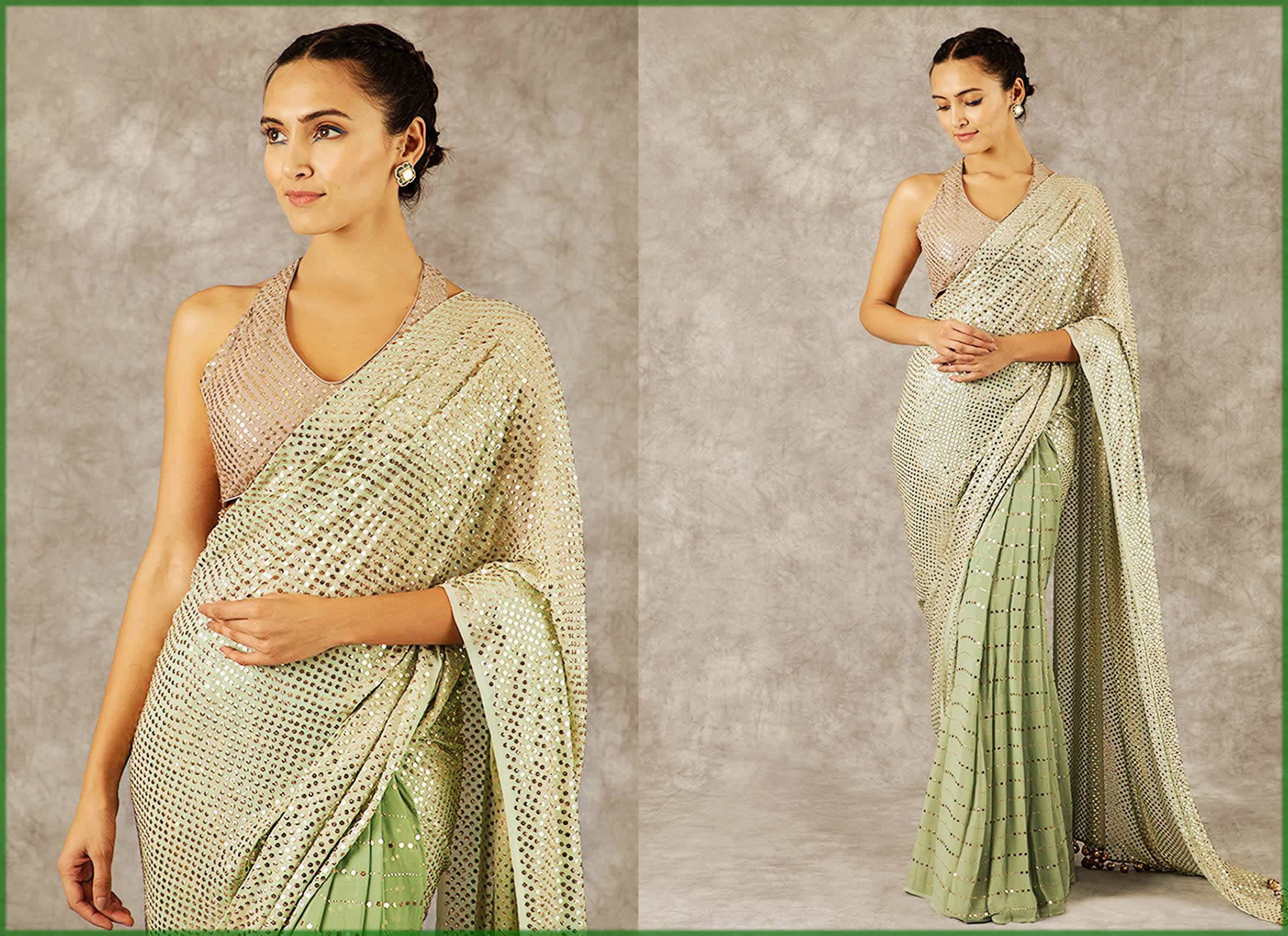 Western Style

Saree With Belt

A four-piece look rarely comes in a sari. Therefore, it looks unique whenever you wear a sari with a belt. This stunning midnight black color in sari comes with beautiful fringes. Moreover, it brings out purely a contemporary look. The sequins embroidery on the tulle blouse looks delicate. Furthermore, it comes with a fantastic in-skirt.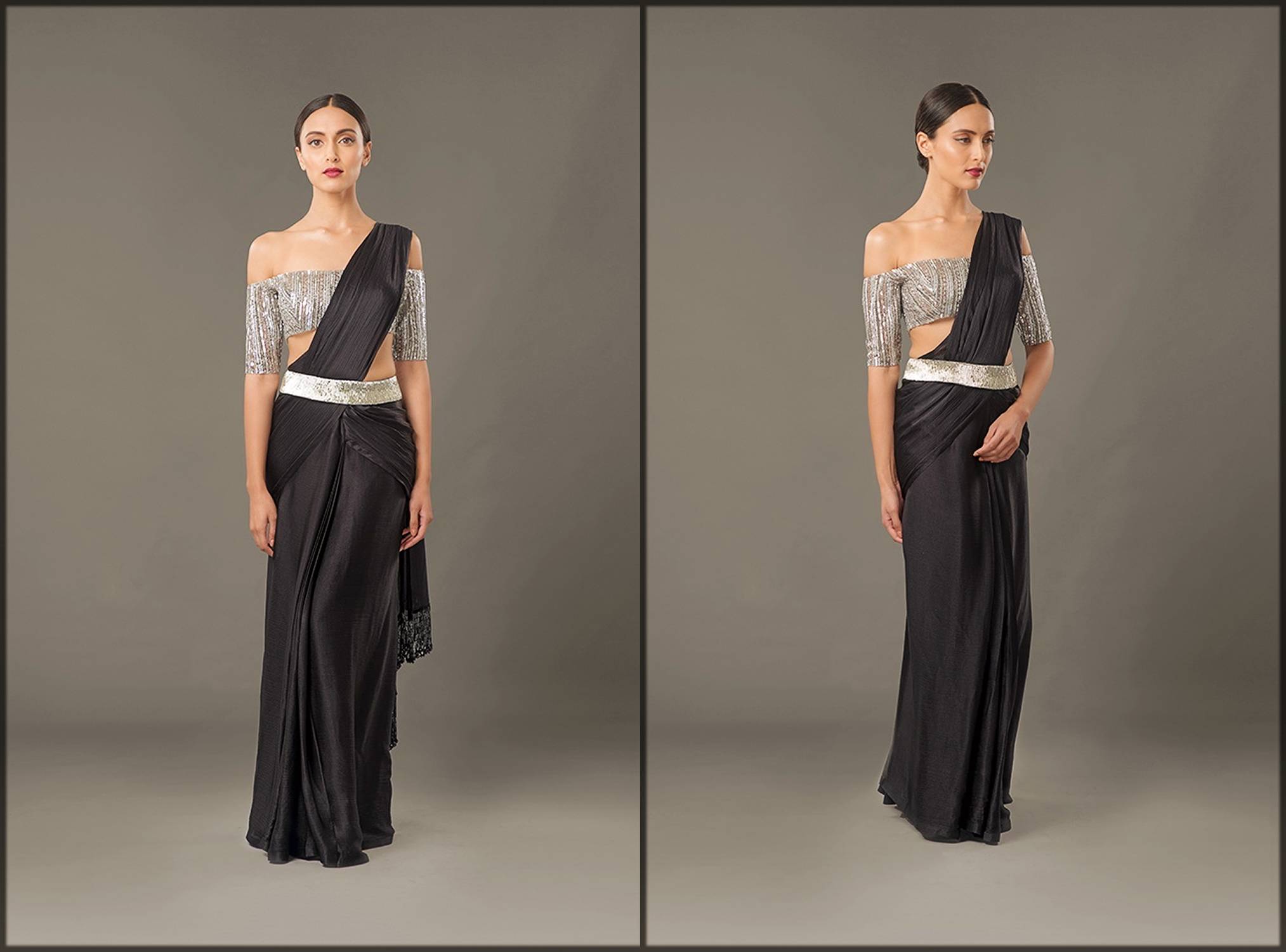 The stunning aqua blue color looks distinctive among the other shades. The unique sari has double drapes. Moreover, the amazing 3D flowers on its blouse speaks for itself. The floral embroidery on the blouse makes it wonderful.  However, the silver embroidered belt gives it a completely contemporary look. Furthermore, it comes with great in-skirt.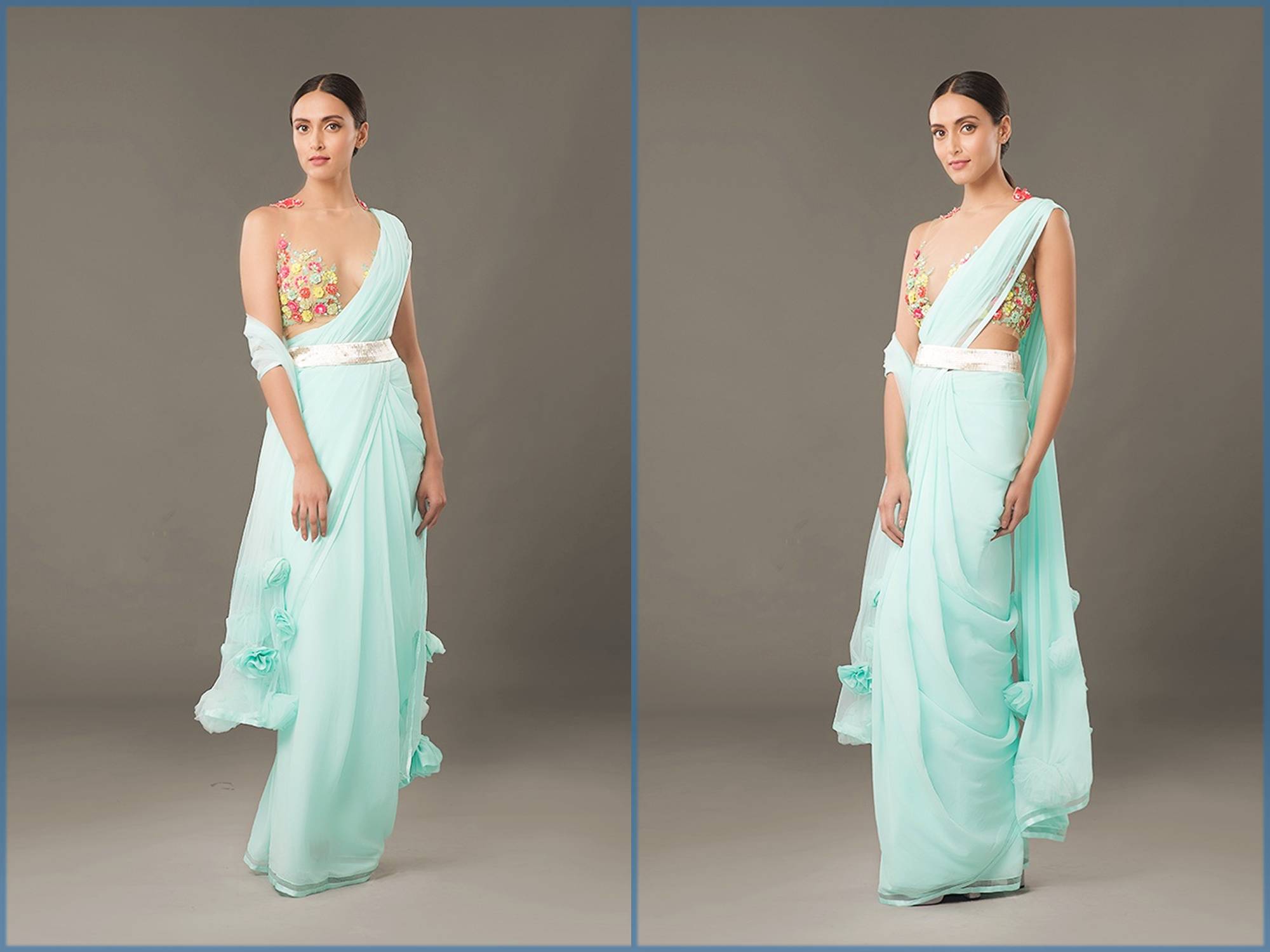 Distinctive Egg-Shell Style

The beads look unique on saris. Therefore, Manish Malhotra saree collection presents you with a fantastic anthology in egg-shell style. There are beautifully beaded tassels on the drapes of the sari. Moreover, the unique beaded embroidery on the blouse and back looks fabulous.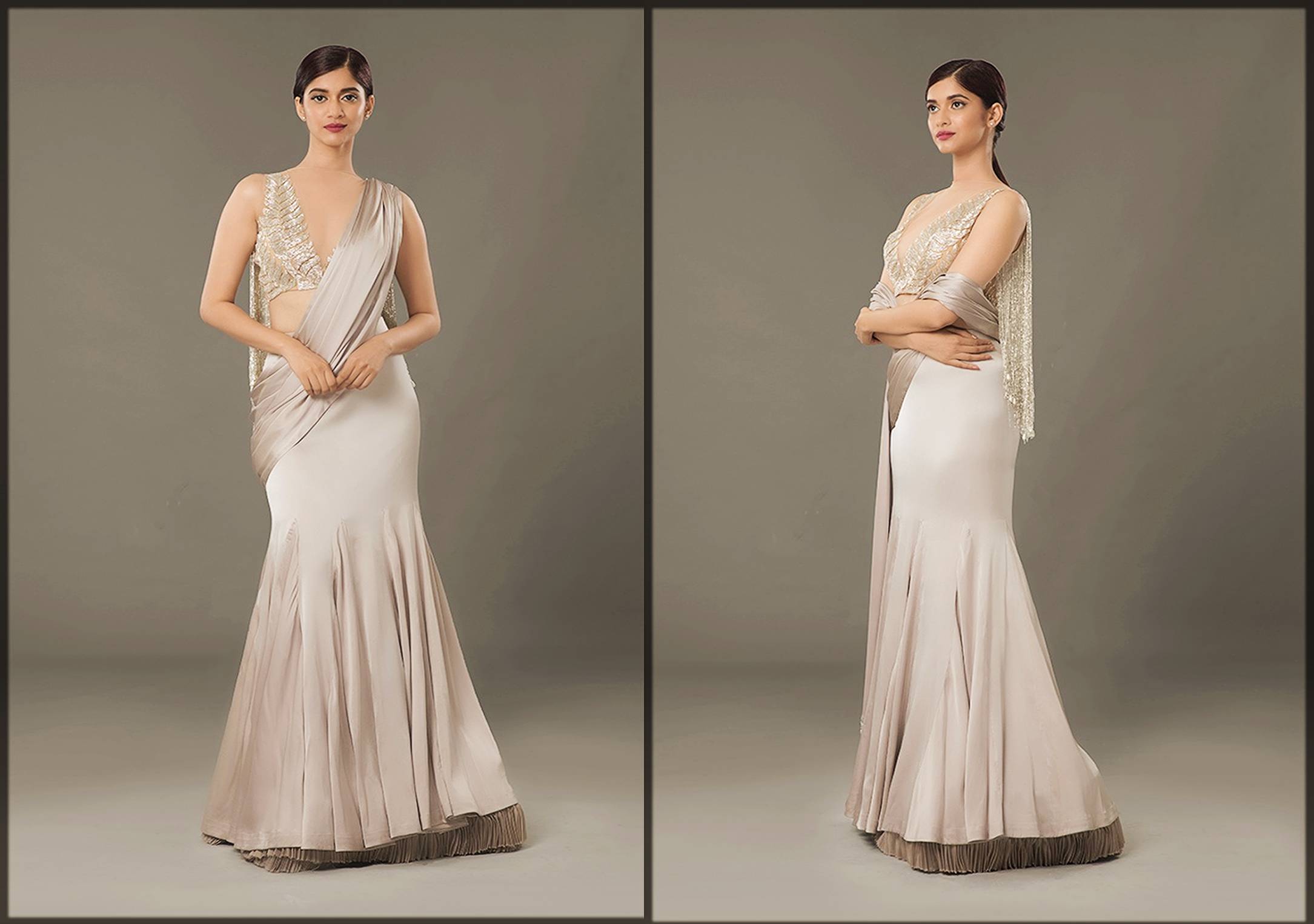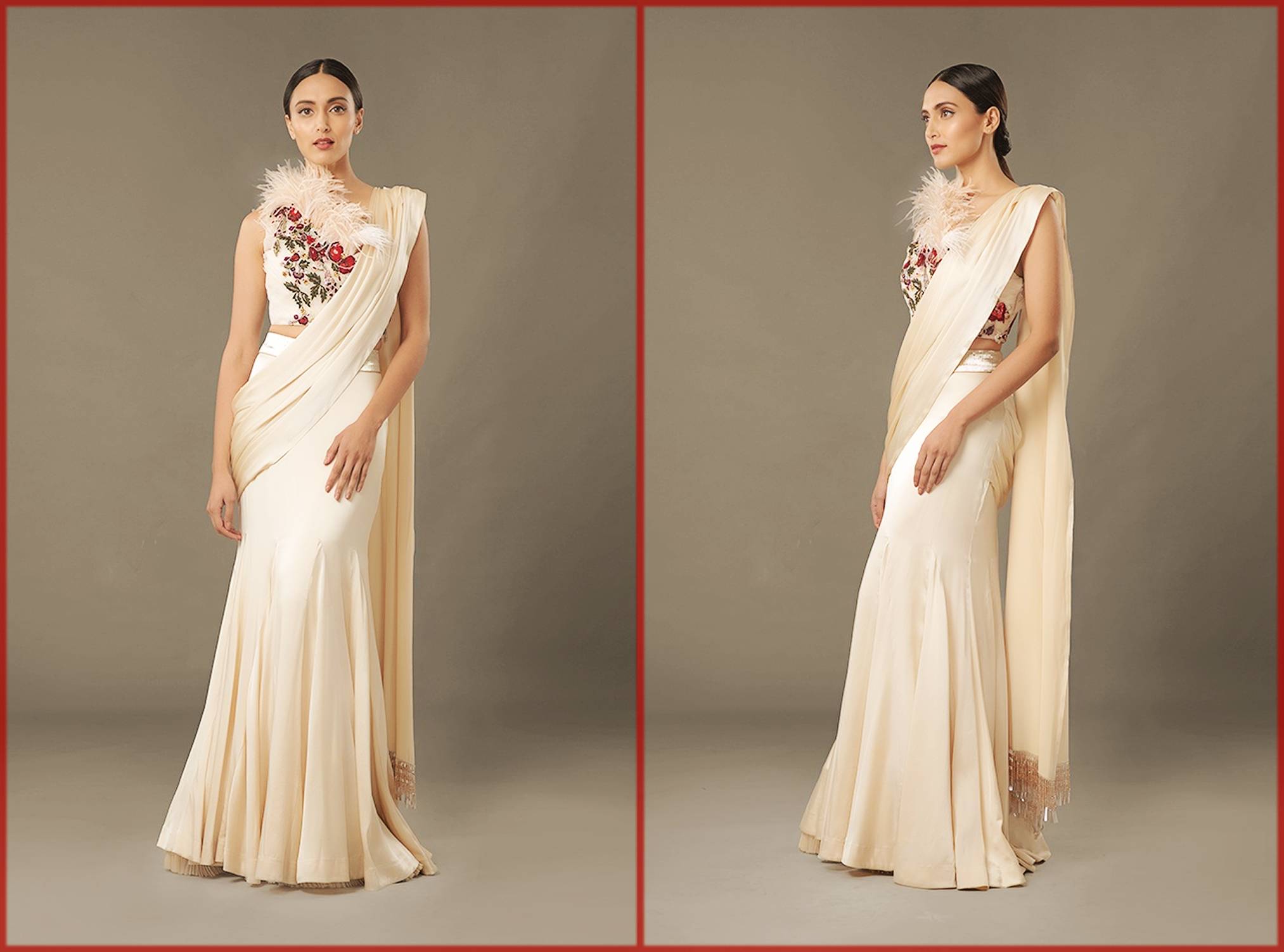 Here comes a fantastic satin sari collection with incredible artwork. The caramel chiffon sari has sequins frilled sheets. Moreover, the pearl beads drape at the back, look quite exquisite. It is a three-piece sari with beautiful pearls. Furthermore, the zipper at the end of the blouse gives a fantastic overall look.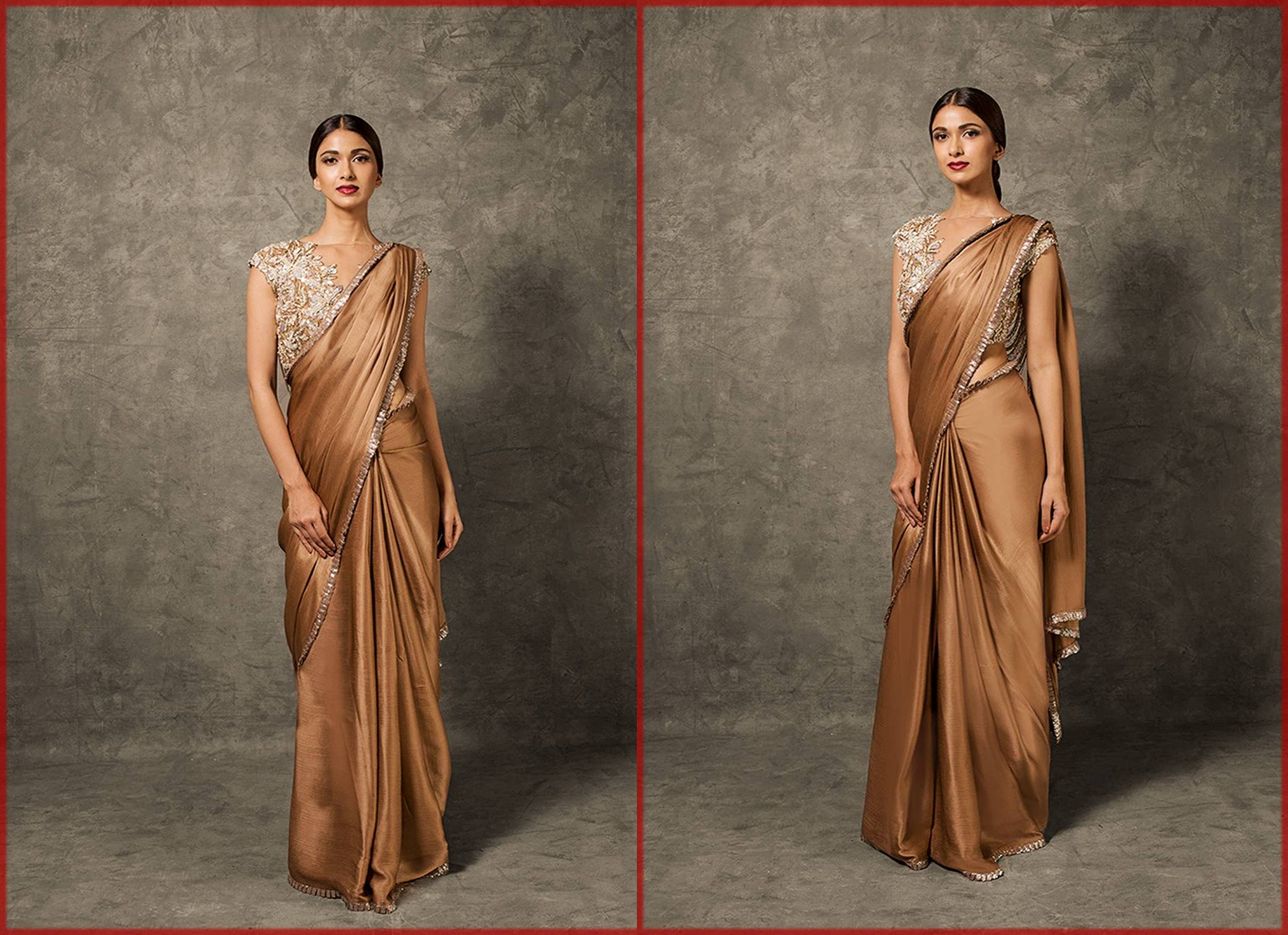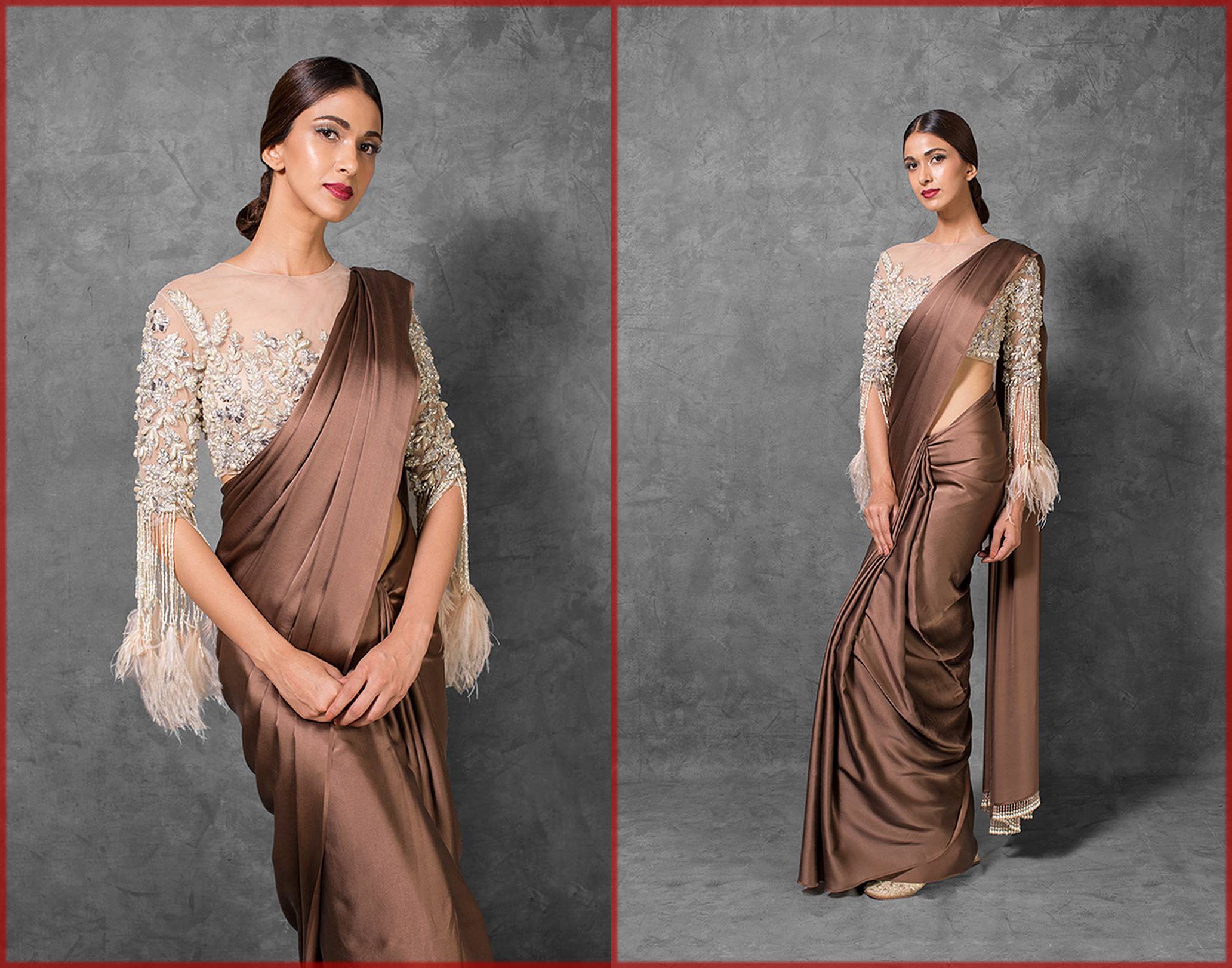 Stylish Organza Saree with Ruffles

Organza is a fantastic fabric for fancy clothing. Therefore, elegant saris come in organza fabric. Take a look at the following organza stripe georgette saris. They are having an embellished frill border and fringes with sequin sheets. Furthermore, they are nicely paired with a dupion silk fabric blouse having beautiful organza ruffles.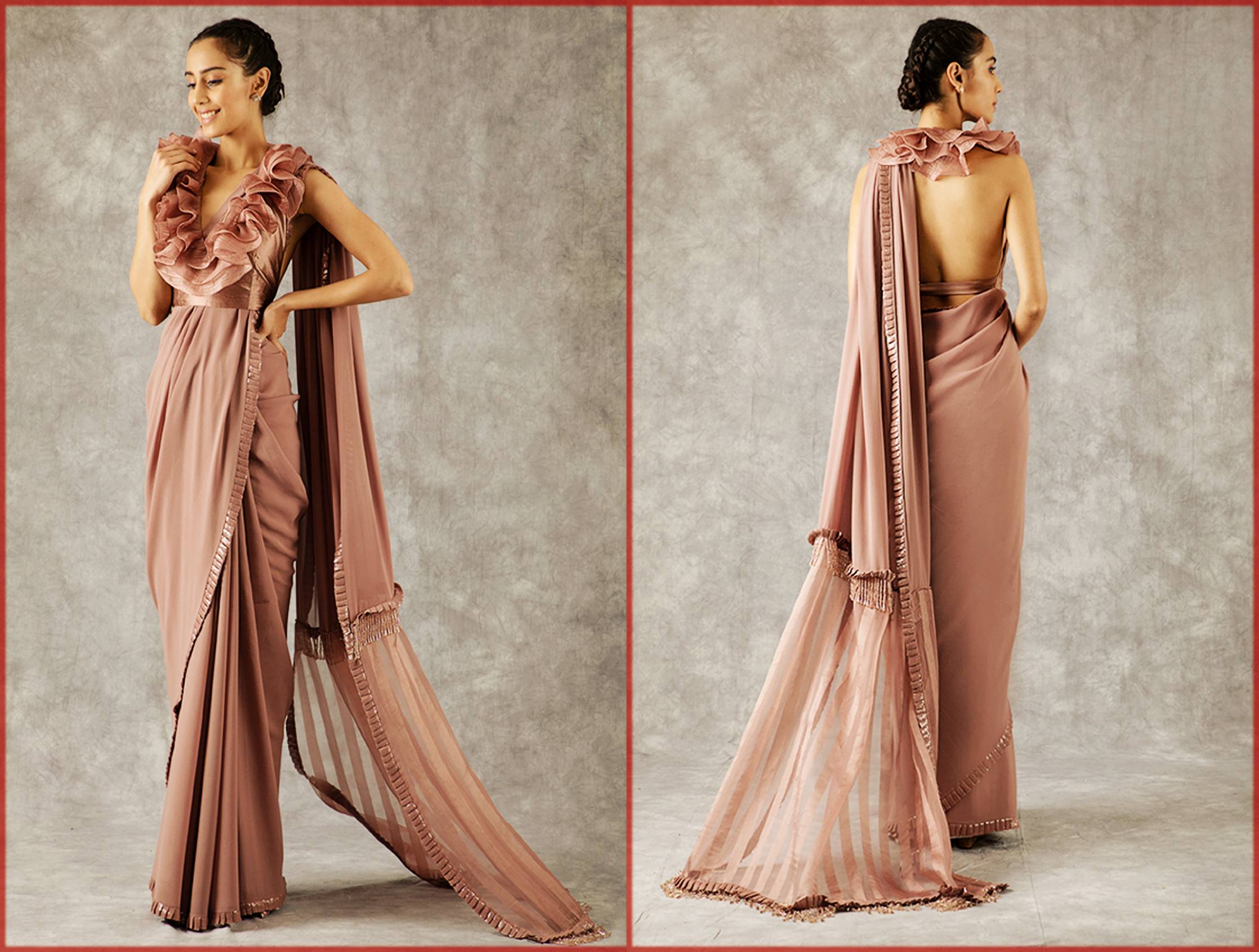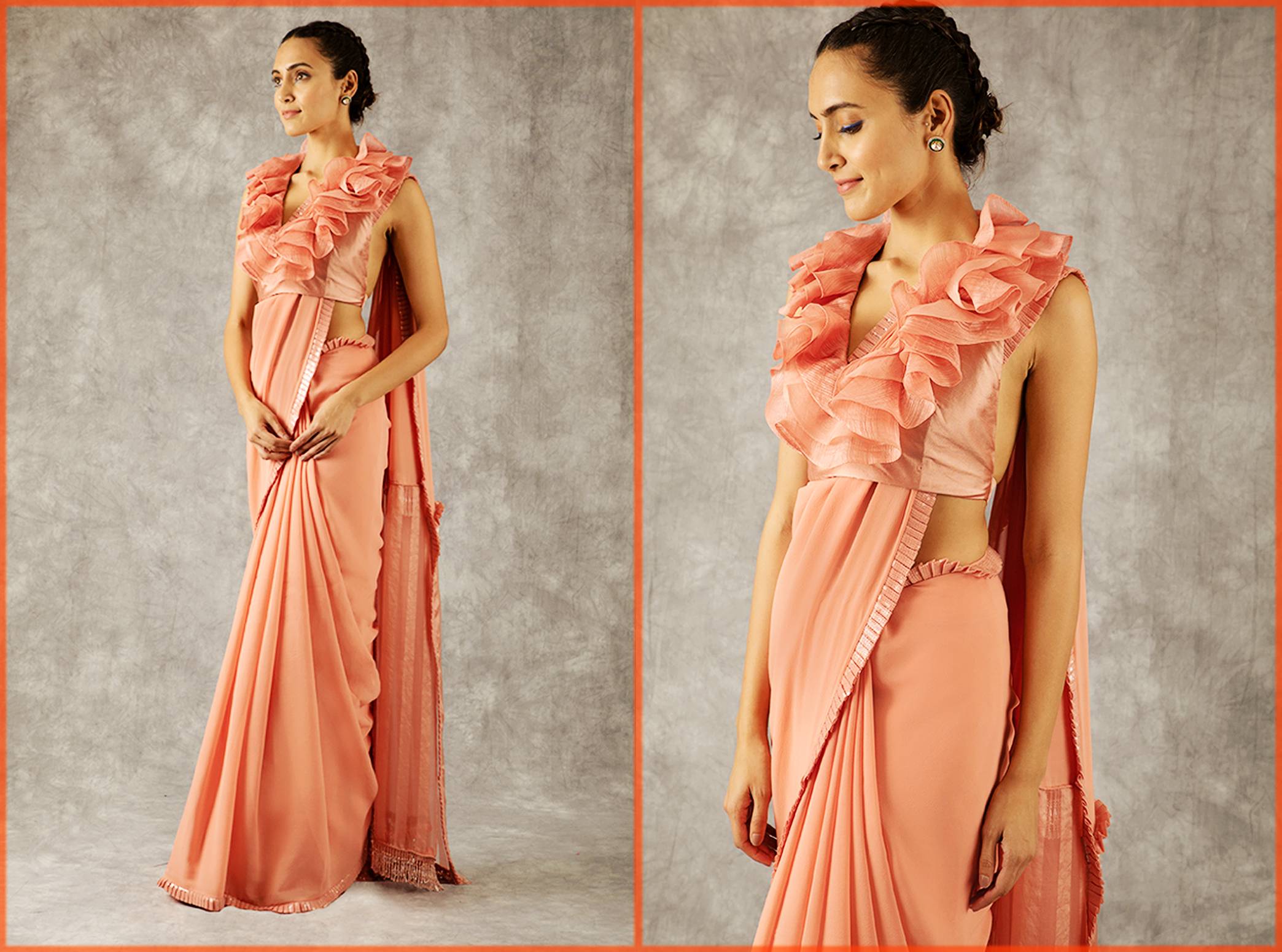 Fancy Manish Malhotra Saree Collection

Saris always look fantastic when they have embroidery on them. Therefore, Manish Malhotra saree collection provides you with an unusual and extravagant embroidered saree. Take a look at the following saris. The vibrant and multi-colored sequins embroidery brings out much gleam to the attire. Moreover, it has an embroidered feather border. Furthermore, the blouse is also decorated with fantastic in-skirt.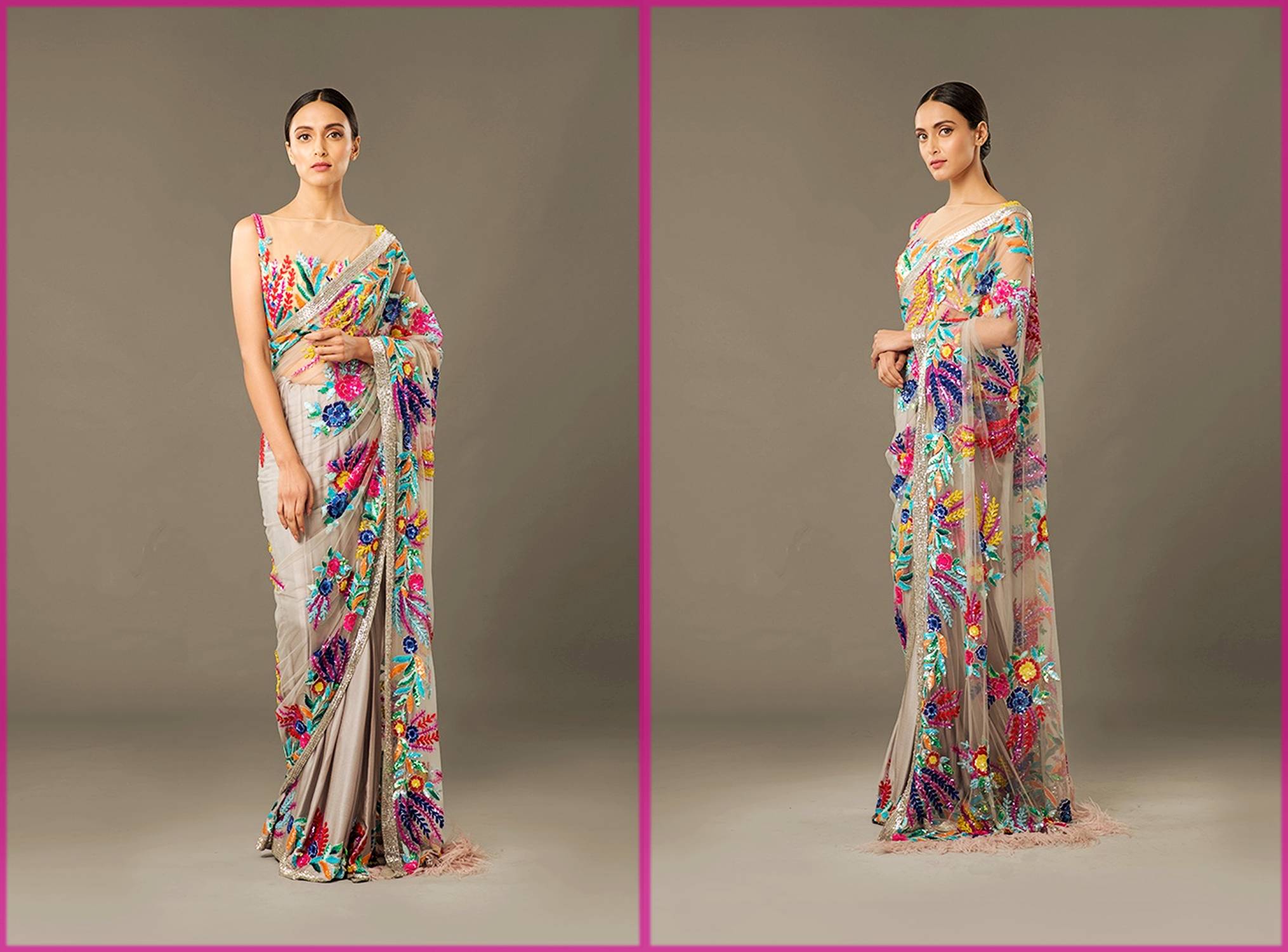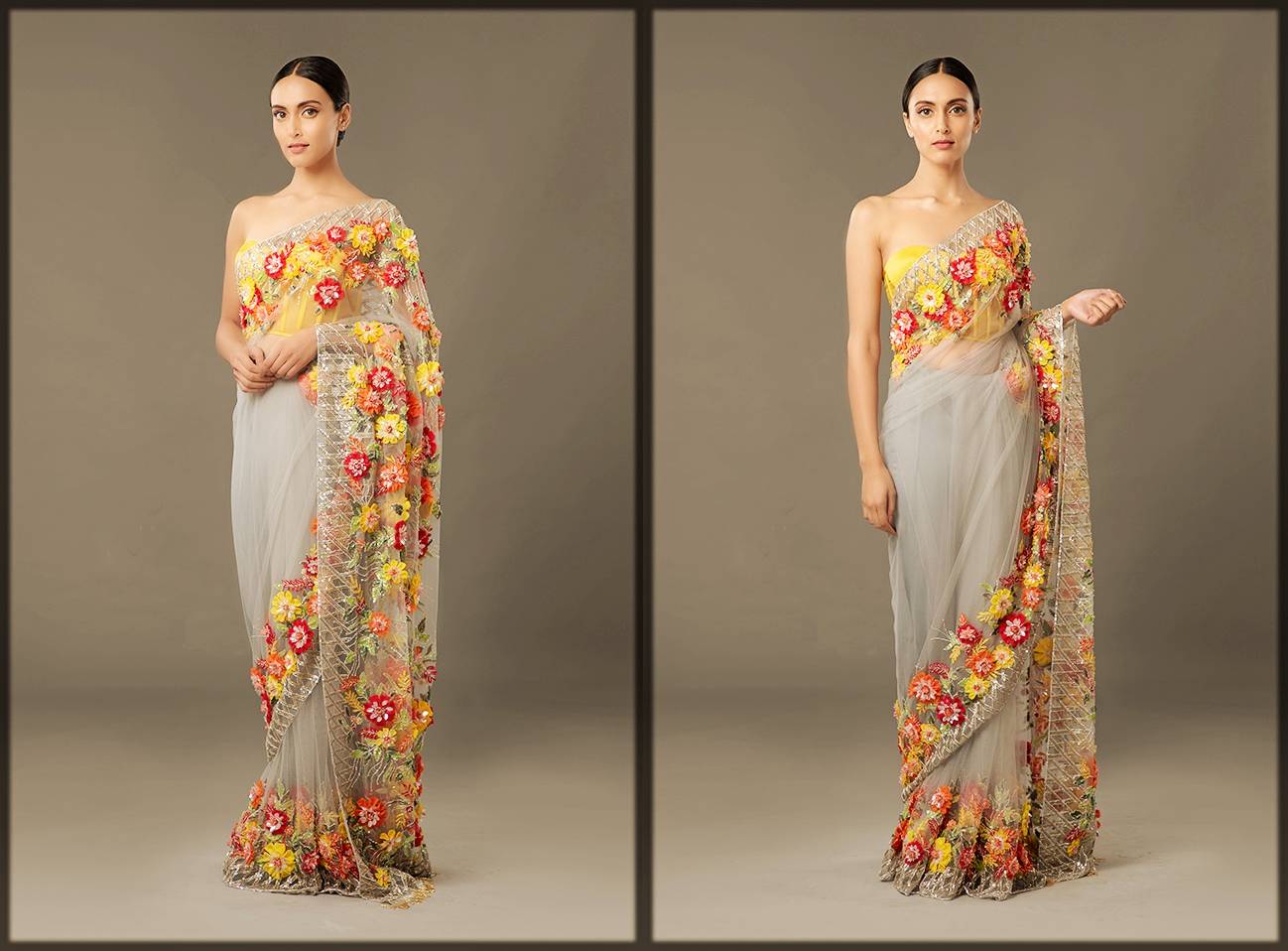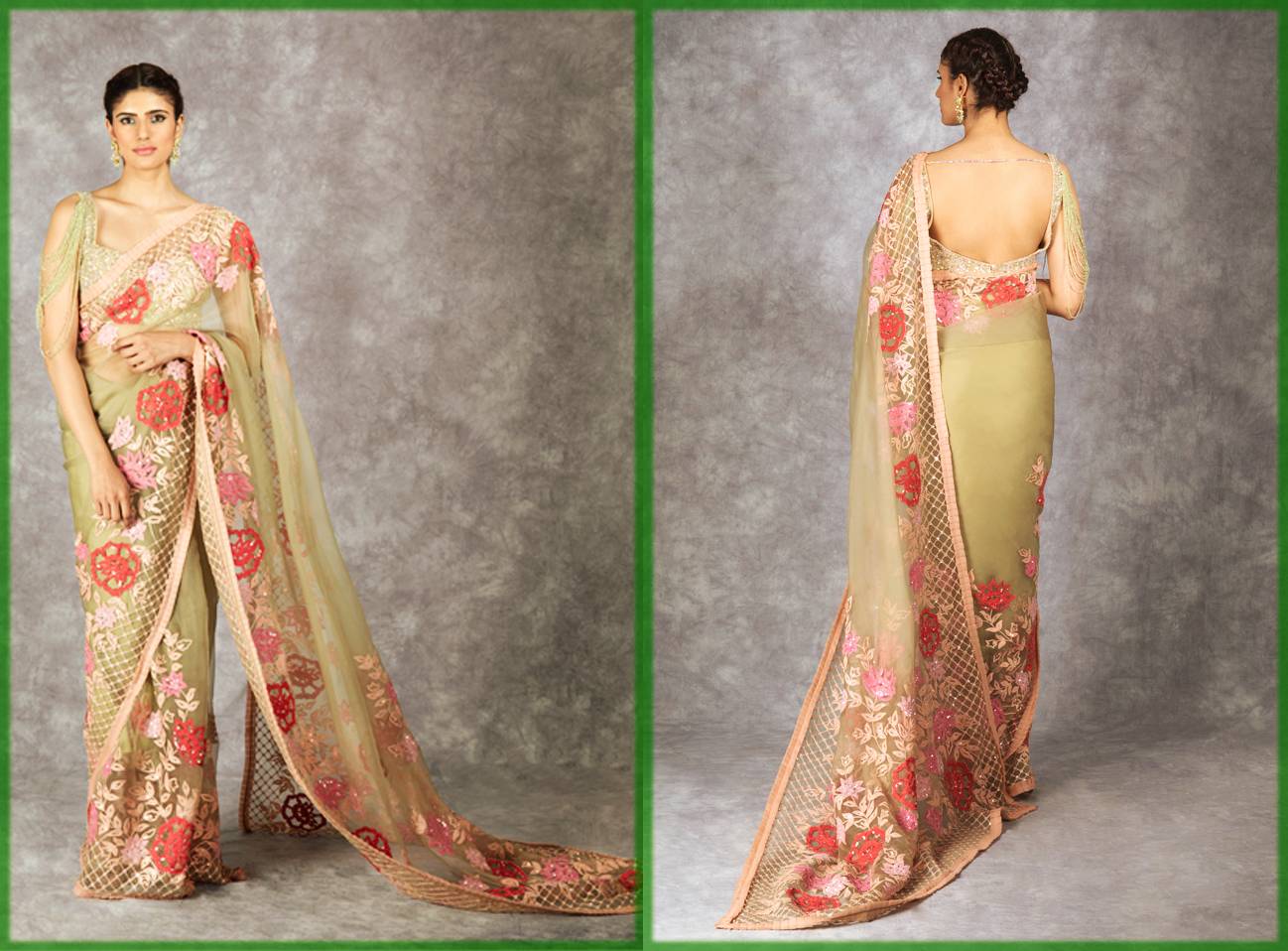 Ivory Encrusted Saree Gown
Saris always come in particular styles with various patterns. Here is a unique gown style. Let's take a quick view of this encrusted saree gown. It is a fancy double georgette with an incredible dress. Moreover, it has an ivory sequins embroidery with the attached drape making it unbelievable.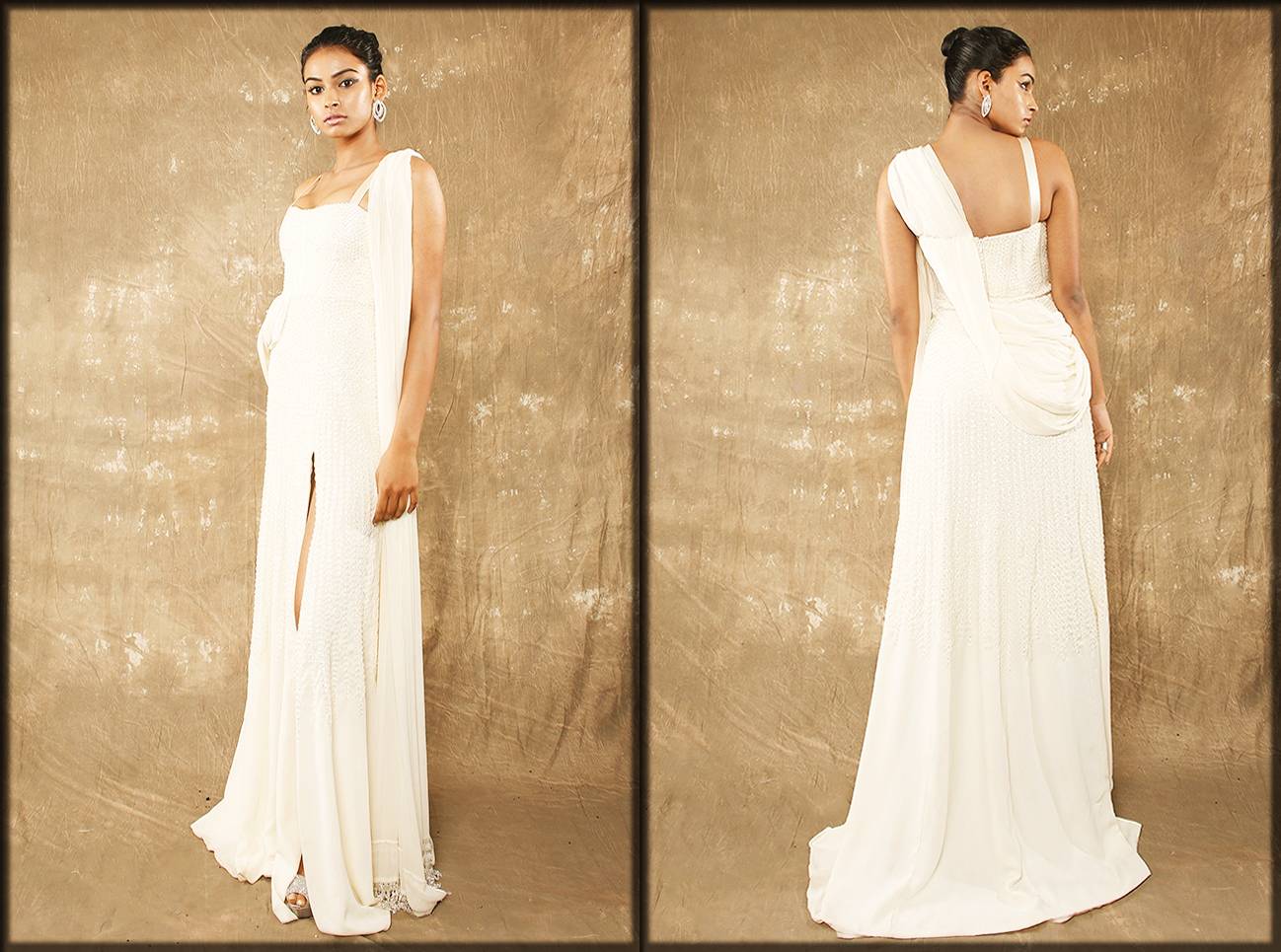 Kashmiri Thread-work Saree
The navy blue color is always en eye-catching hue. Here is an embellished navy blue net saree with ivory Kashmiri and sequins highlight. Moreover, the saree has an embroidered border as well. However, it comes with a plain blouse and navy blue in-skirt.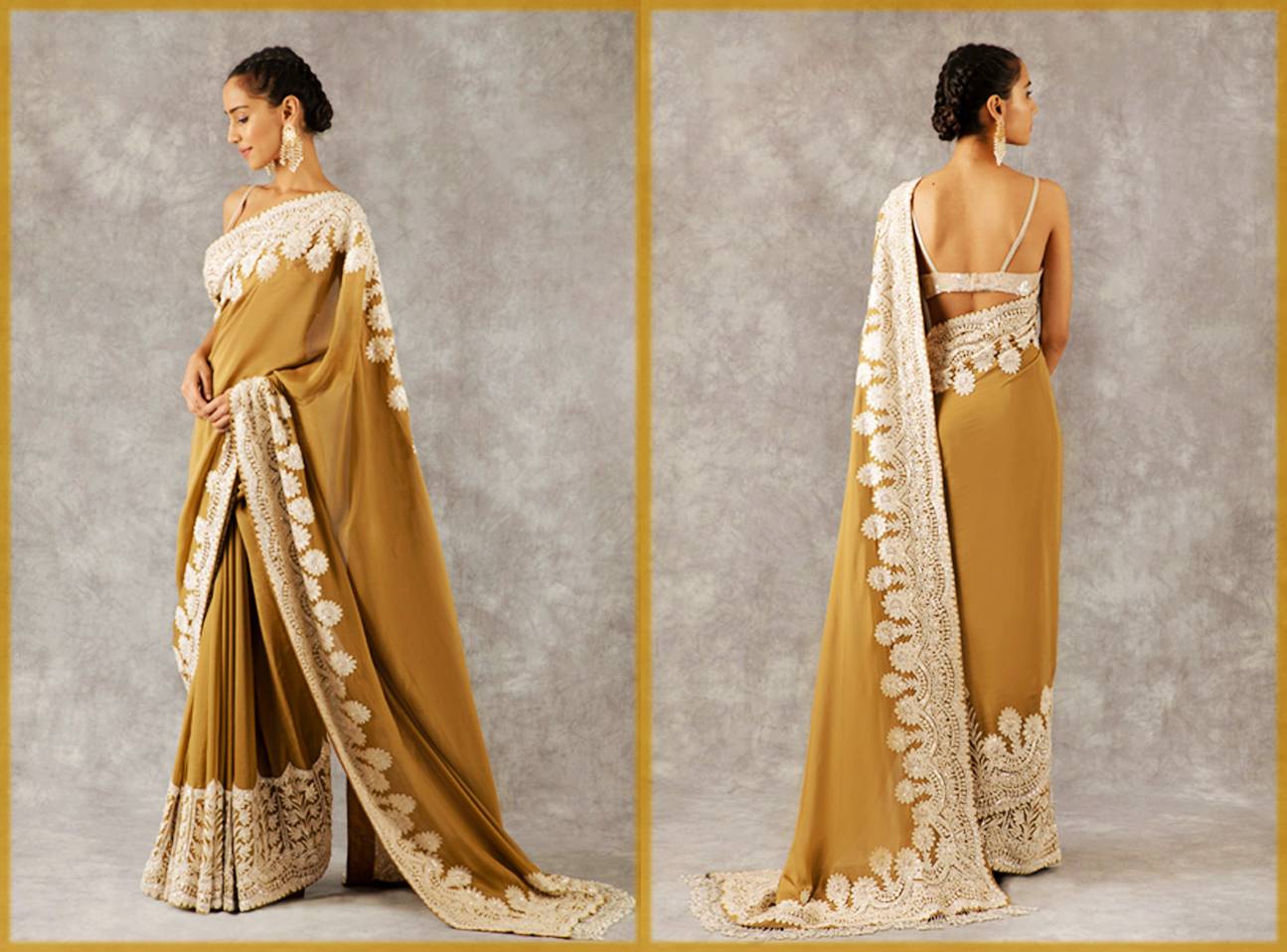 The champagne-silver crystal embroidery looks exquisite on chiffon. Therefore, we are presenting you with such an amazing ivory chiffon sari. It is exaggerated uniquely with an ivory sleeve blouse. Moreover, the embellished crystal embroidery brings out a ravishing look.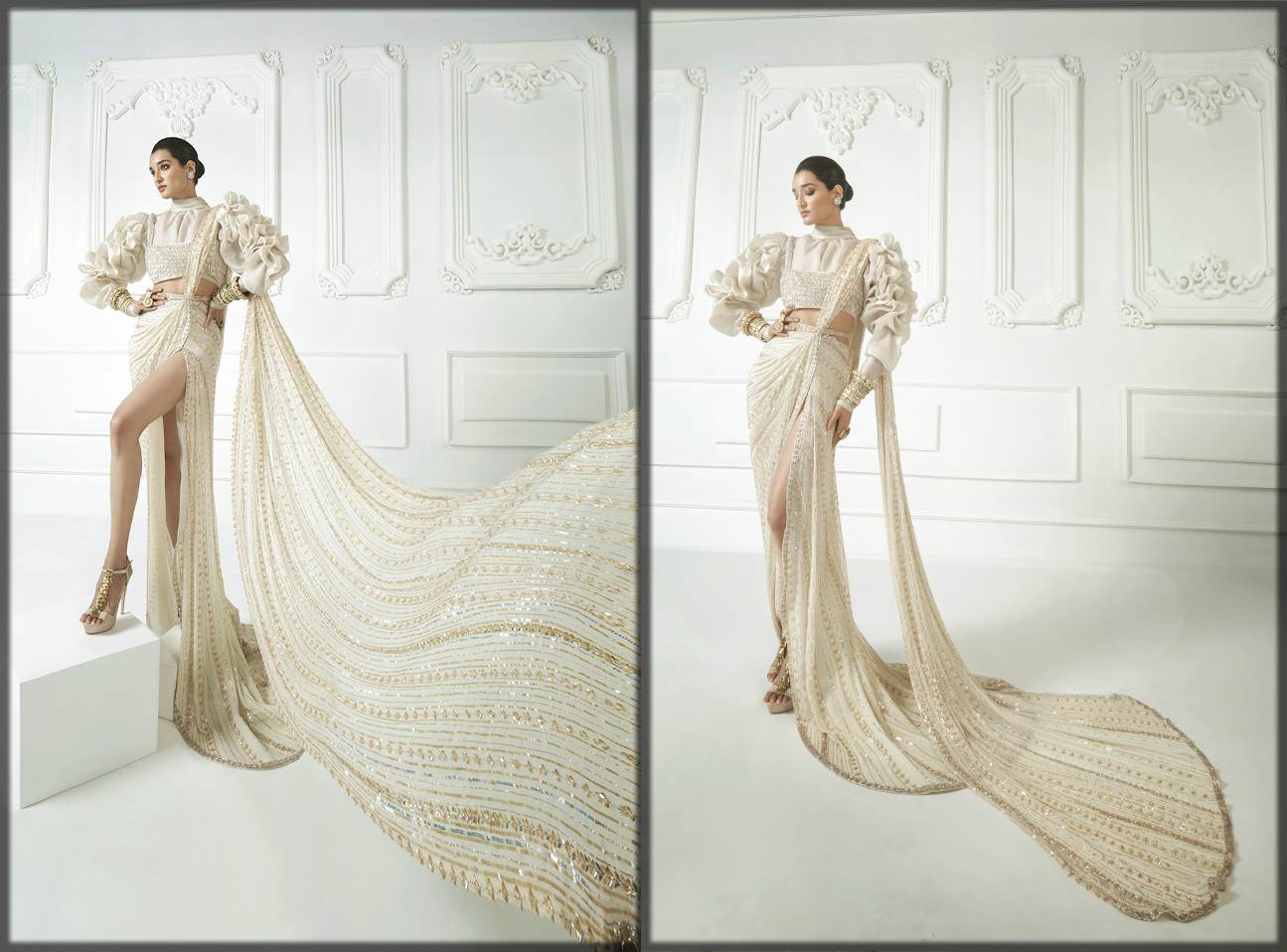 There are many styles of saris in a variety of fabrics. Therefore, we are presenting you with incredible designs by Manish Malhotra. Moreover, these saris are available to Indian women online and at stores too. However, the bridal collection of Manish Malhotra is also an eye-catching one. Manish Malhotra Saree Collection will help you to find the best Indian saris.