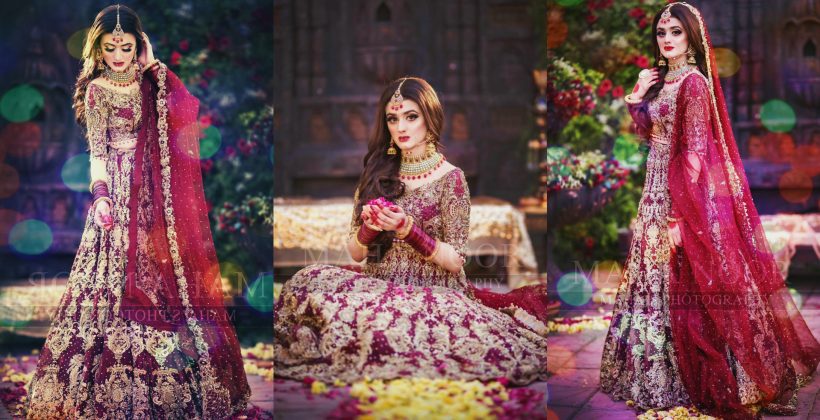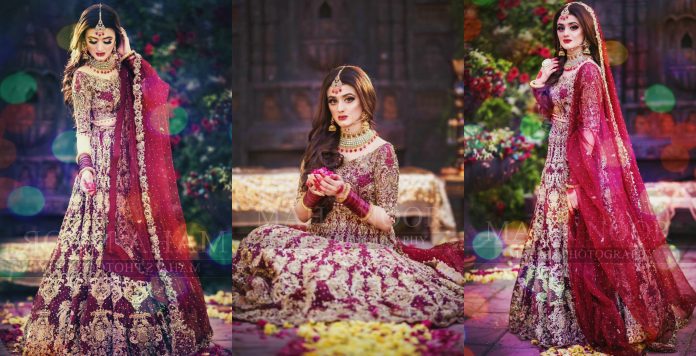 It's not usual that you become a bride. It's once in a lifetime event. The big day that you will remember for the rest of your life. Indian bridal dresses are every girl's priority and choice. Among all other genres, Indian bridal dress designs are trending from decades as they provide a feminine vibe. If someone asks you about Indian bridal dresses, don't say more show them. The vibrant and dazzling colors will make you speechless.
The designers always evaluate the demand and trends of the industry. After careful evaluation, they launch their prestigious collections. No doubt, their every launched collection is better than before, with exclusive designs. Celebrities wear designer collections and promote fashion. It spreads a lot of awareness in the audience about the latest trends. When choosing your wedding dress, go through your preferred designer's collection to know more about fashion and trends.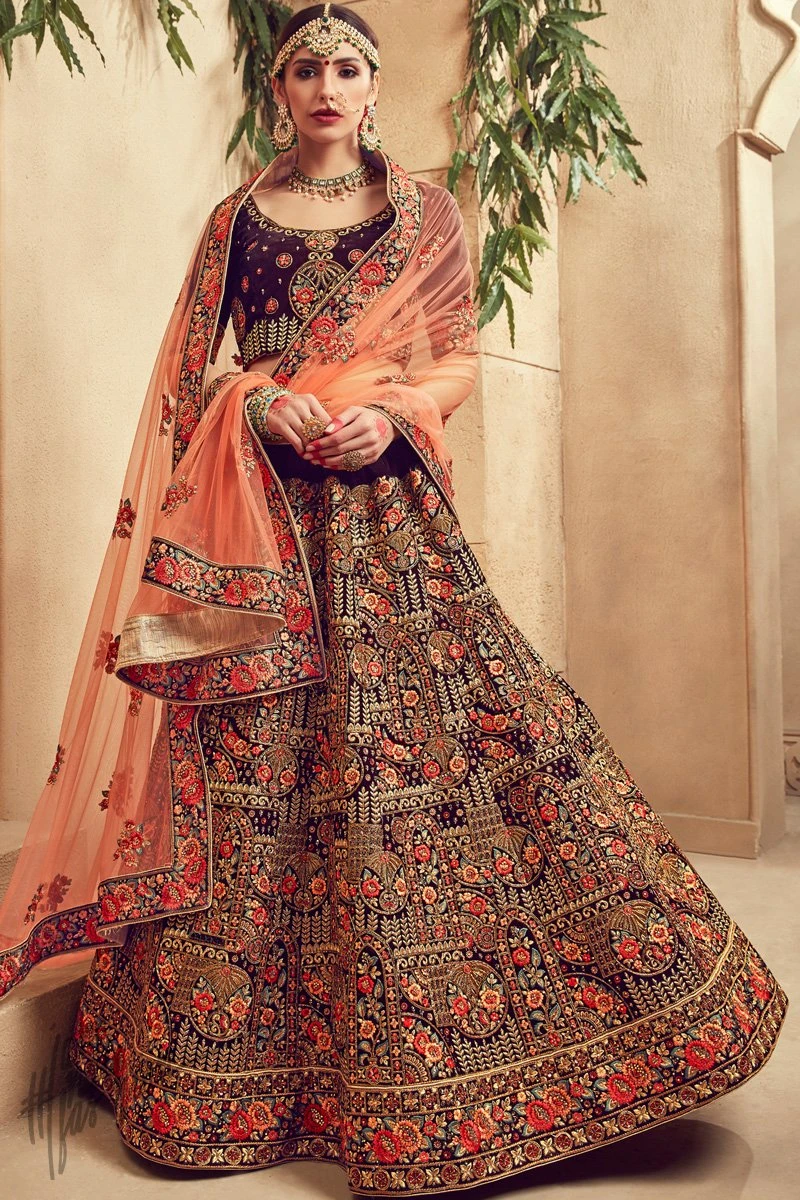 Indian Culture Impact On Indian Bridal Dresses
Indian culture has always been colourful and eye-catching. The weddings are rich cultured and traditionally treasured as the happy couple joins as one. Indian weddings being flashy and lavish in the right way consists of long guest lists and events. When attending an Indian wedding, you should expect a vast cultural affair. So, every girl dreams of being the center of attraction for everyone and for that specific reason, she needs a picture-perfect bridal dress.
Indian bridal dresses are known all over the world for their unique feminine vibes and delicacy of their beautiful designs. For Indian bridal dresses and their latest wedding collection, you can read this article thoroughly, and get updated!

Their lehenga choli or sari etc. are always the first and foremost option for so many girls out there dreaming for a perfect bridal dress.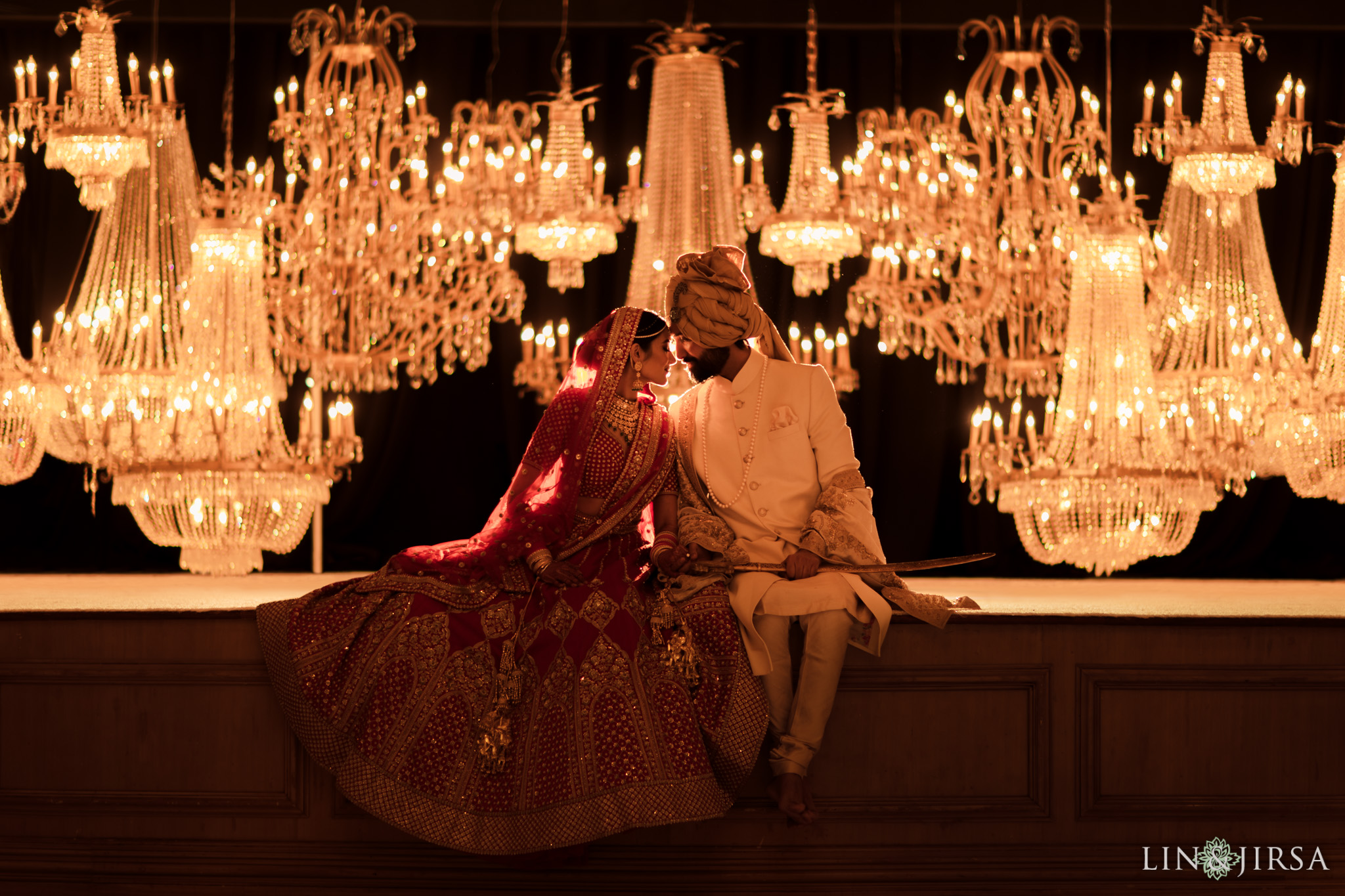 The Indian Specialty – Reds
Red has the most significance in the Hindu religion due to its connection with the rising sun. Besides, according to astrology, Mars is the planet in charge of their marriages. And do I have to say that Mars is RED! Indians believe that wearing red on your wedding proceeds prosperity and fertility. Still, despite any religion, a bride can never go wrong with beautiful traditional shades of red.
A red bridal lehenga with red bangles and henna makes a perfect bride. A red lehenga mixed and matched with greens and blues is the talk of the town. You can always pair a vibrant red colour choli with beaten ivory embroidered all over the lehenga with a solid red base. Due to the preference of people, weddings usually held in winters. But a fashion-forward bride never underestimates their lehenga colour!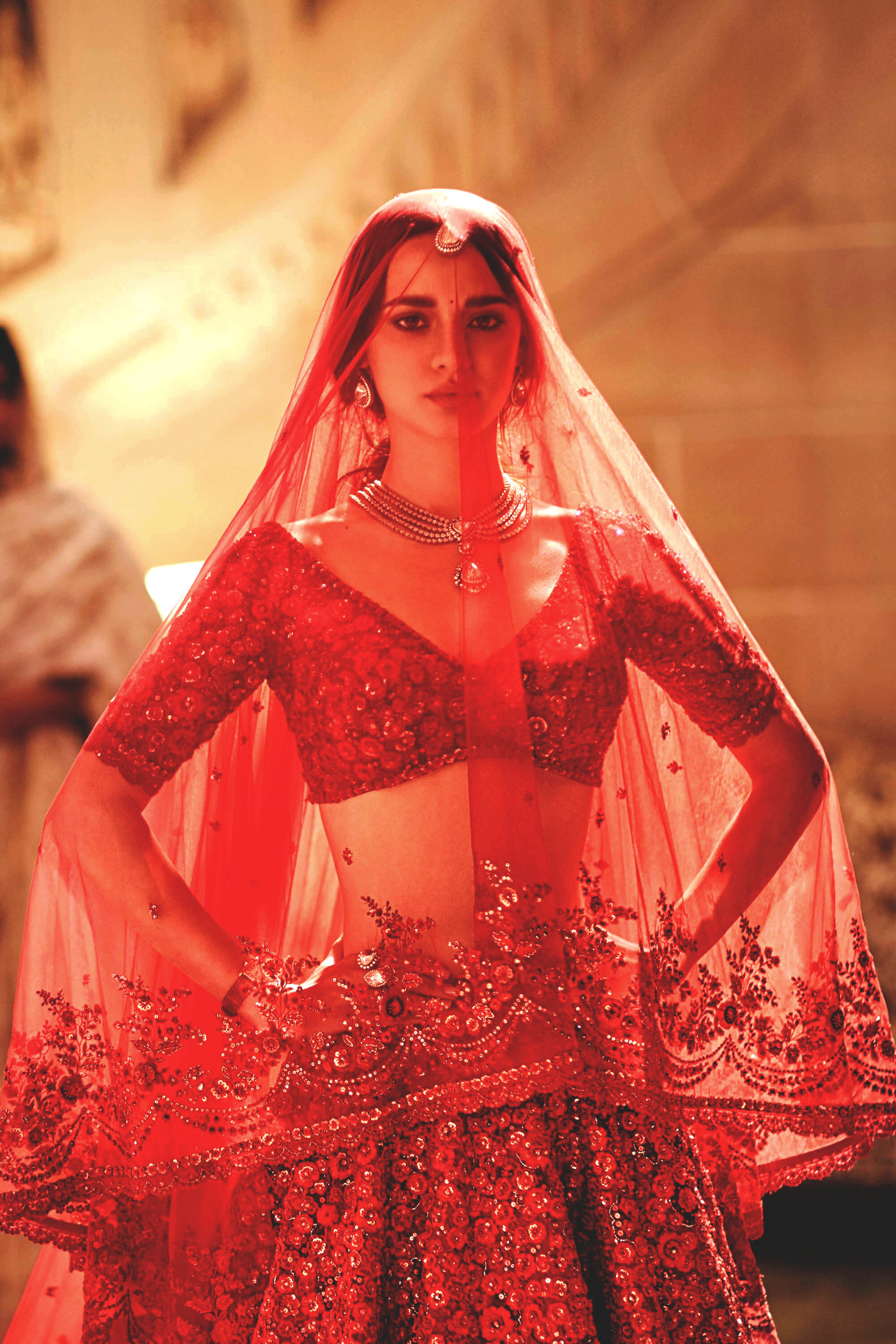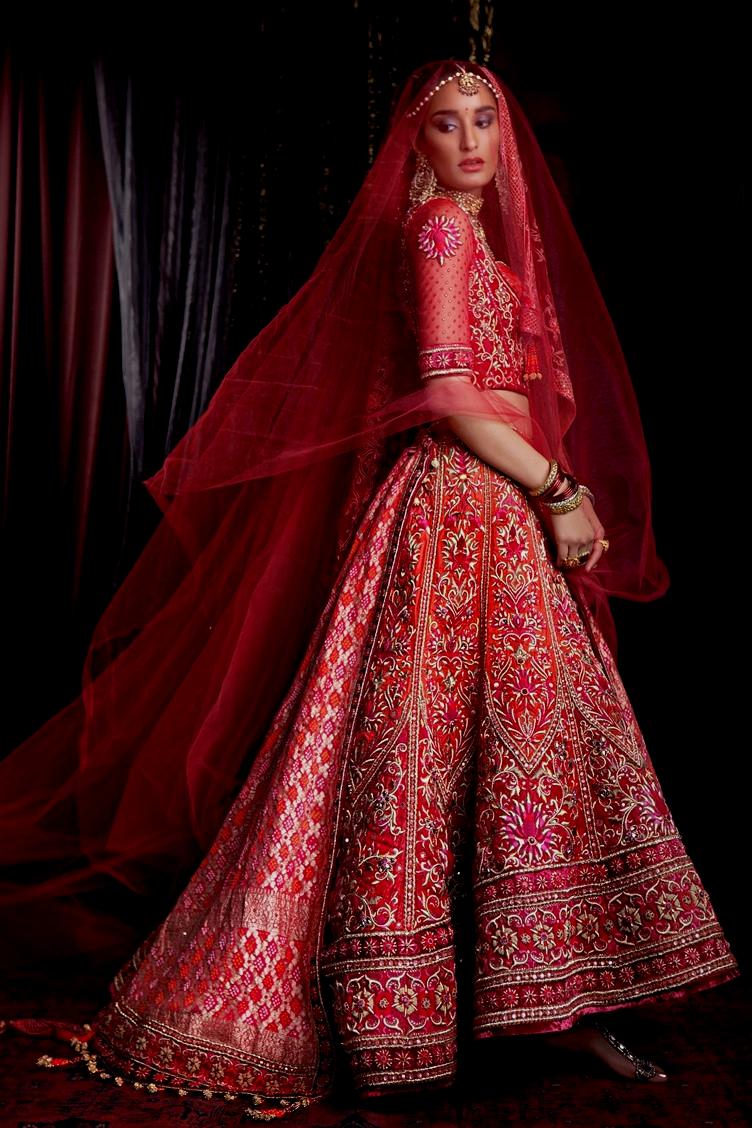 Exquisite Designs Of Indian Bridal Dresses
Pastel colours are always the talk of the town. Brides combine their traditional red lehengas with unusual hues of pretty pastel colours like sage green, teal, navy blue and lots of other nudes. Mixing and matching have always been in fashion, but experimenting on your big day may be shaking hands with odds itself. But experimental designer like Payal Singhal predicts that deeper hues with vibrant pastel colours will take over next few wedding seasons for sure.
These were some of the suggestions about combinations of bridal lehengas by Renowned bridal designer-duo, Shyamal & Bhumika.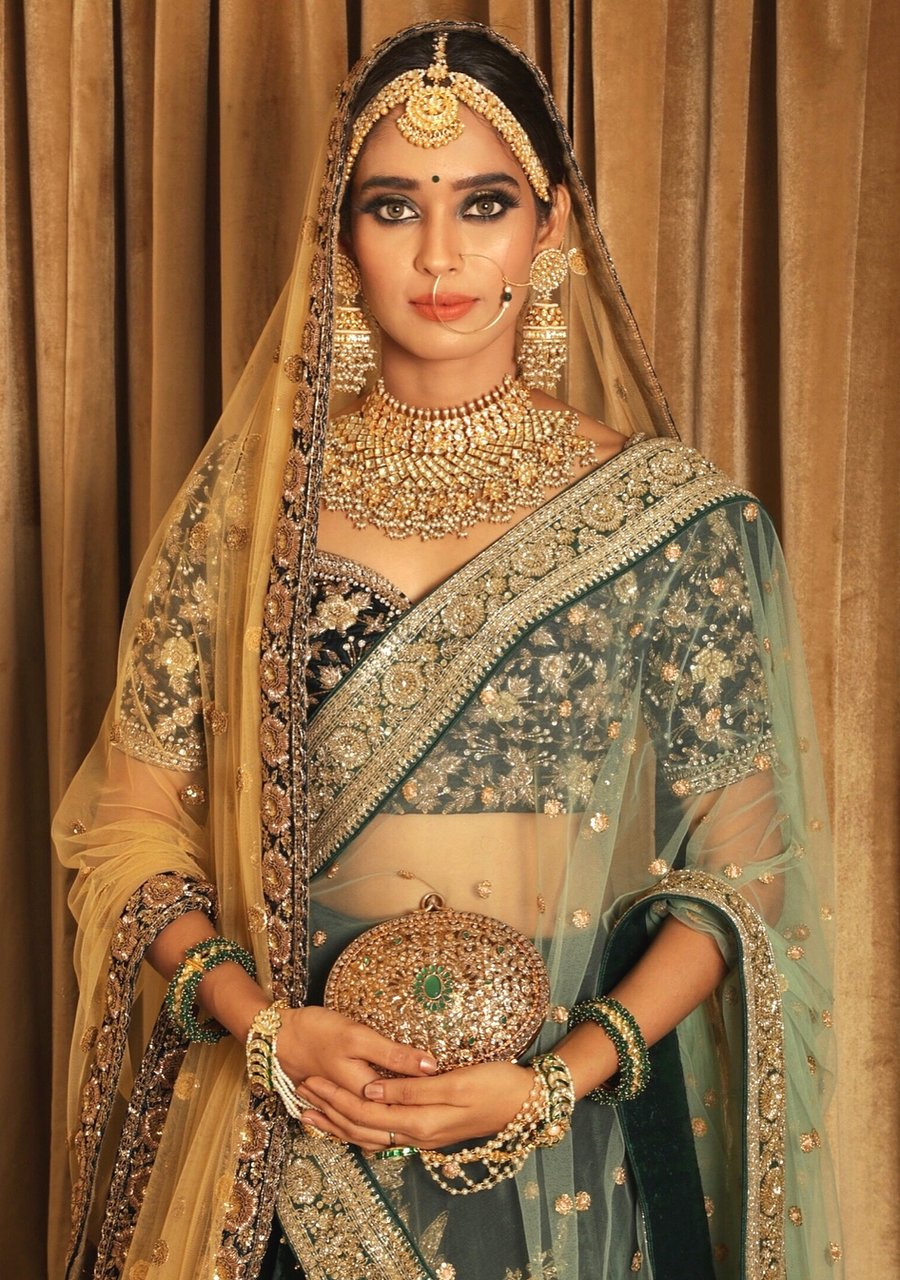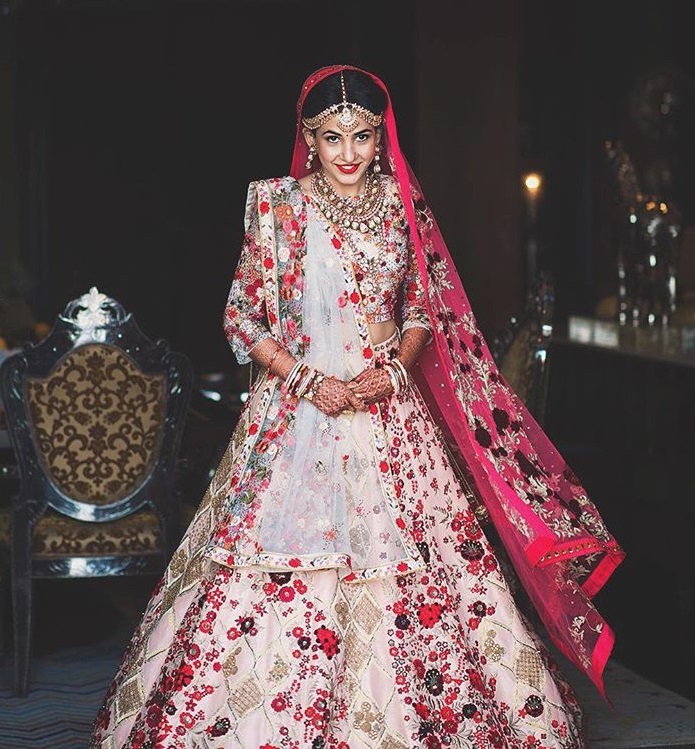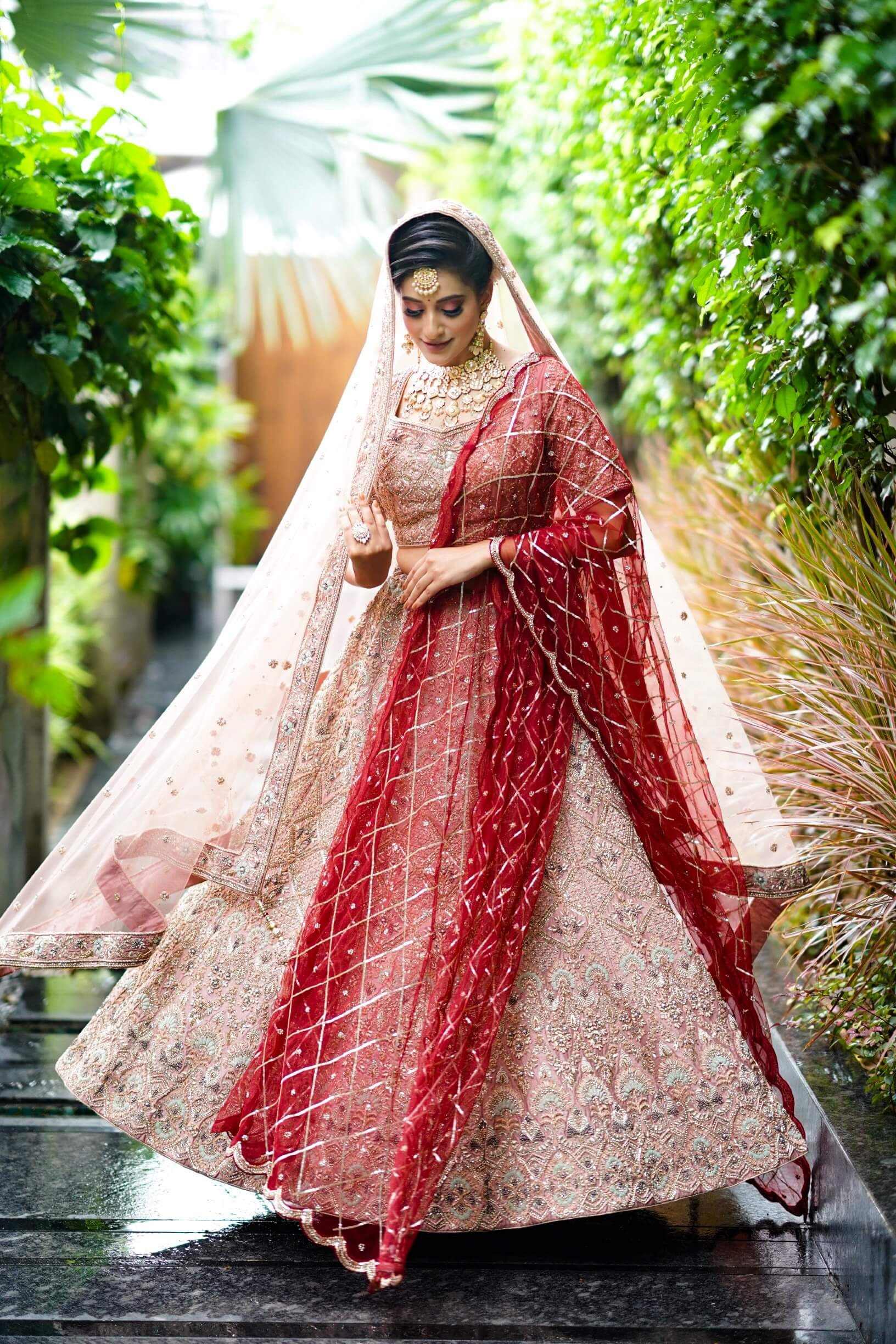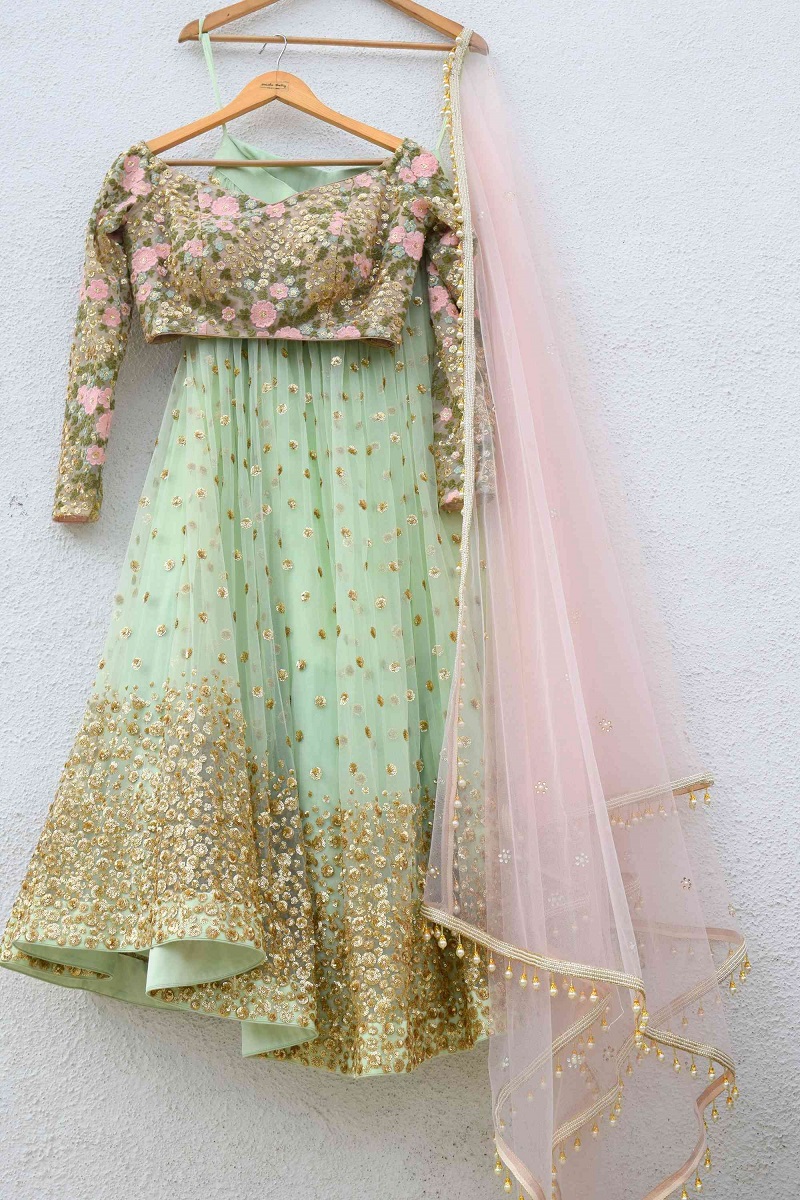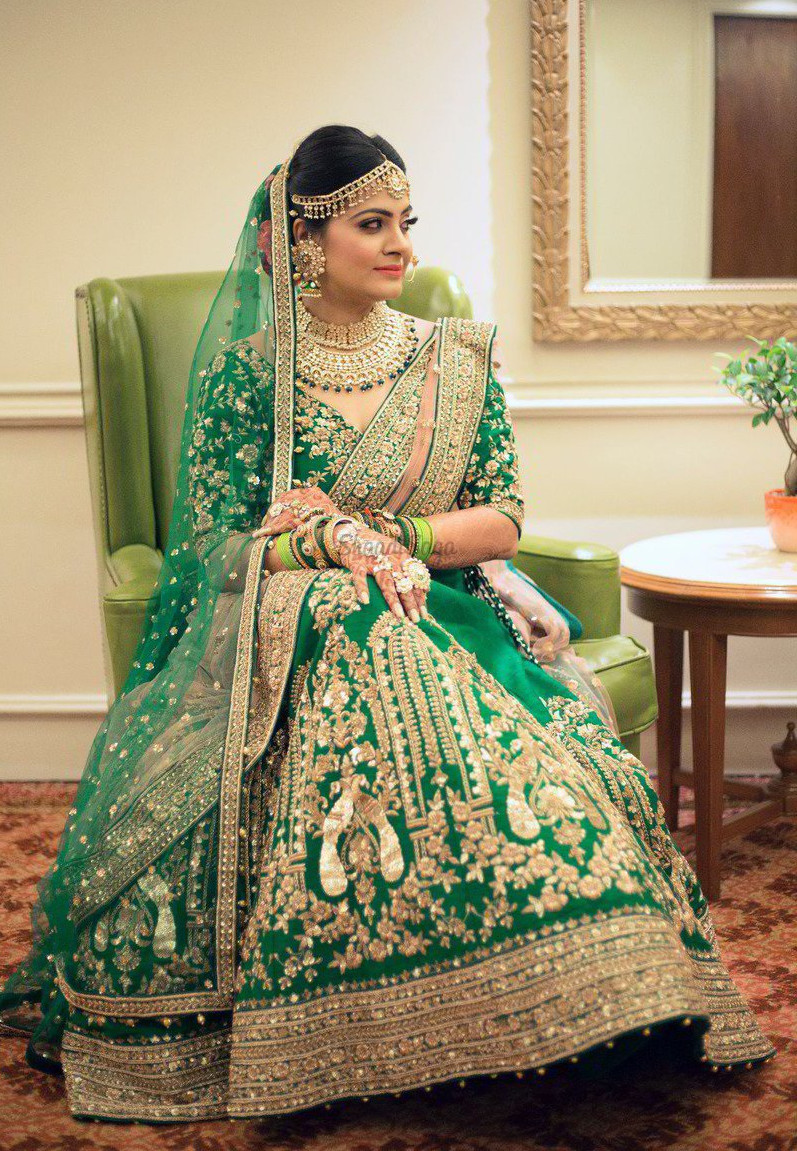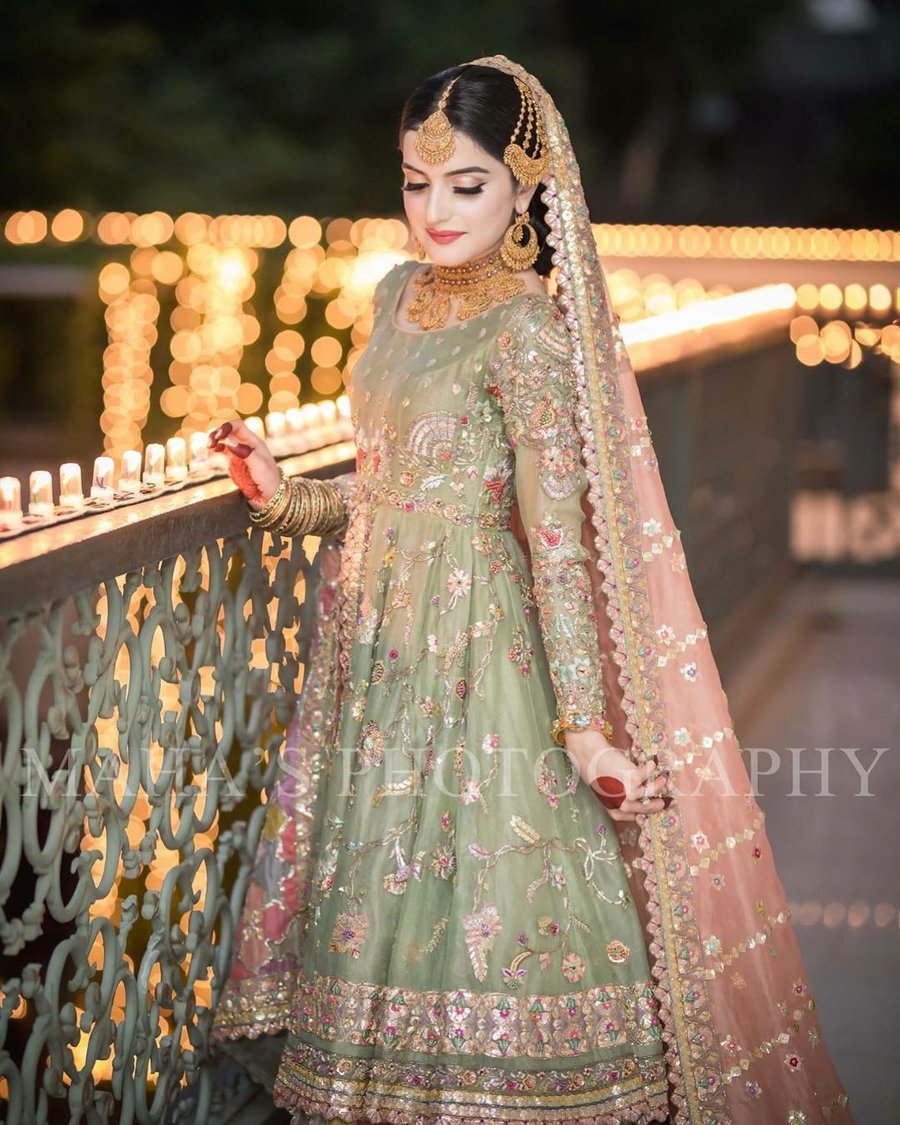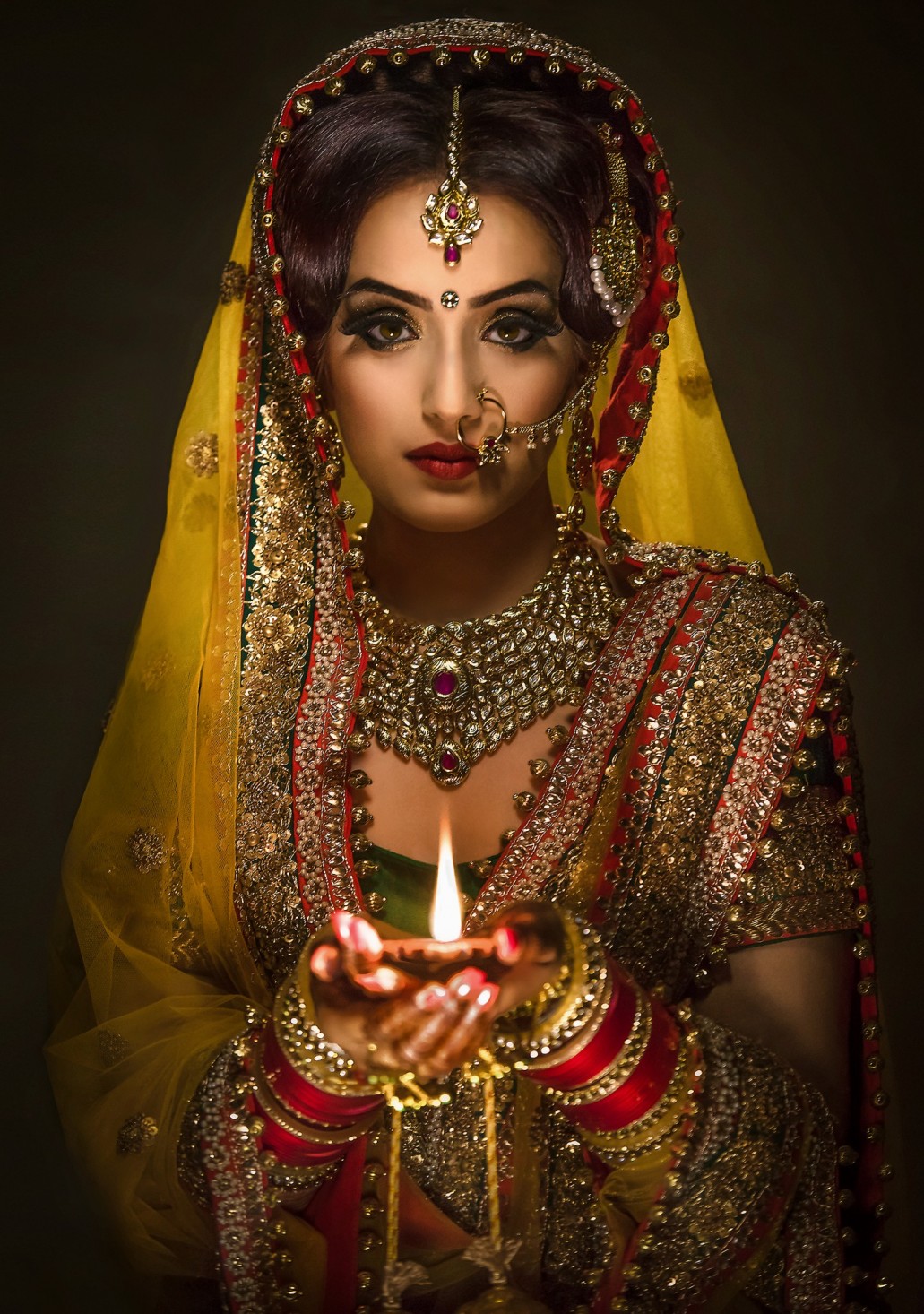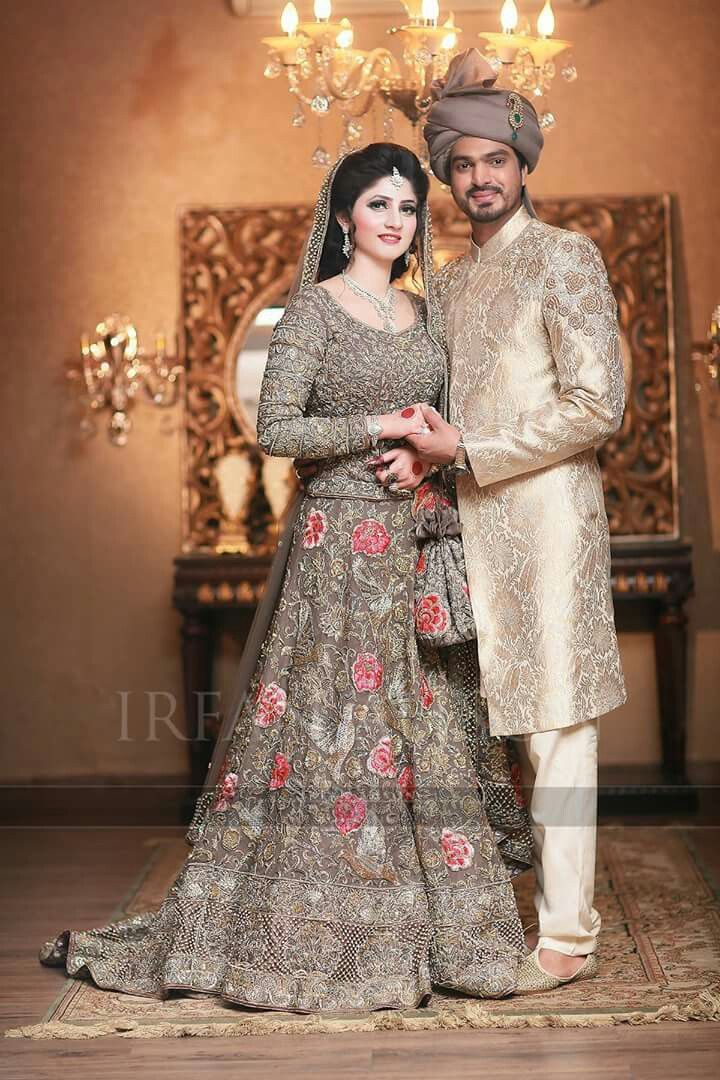 Indian Bridal Dresses & Bollywood Trends-Setters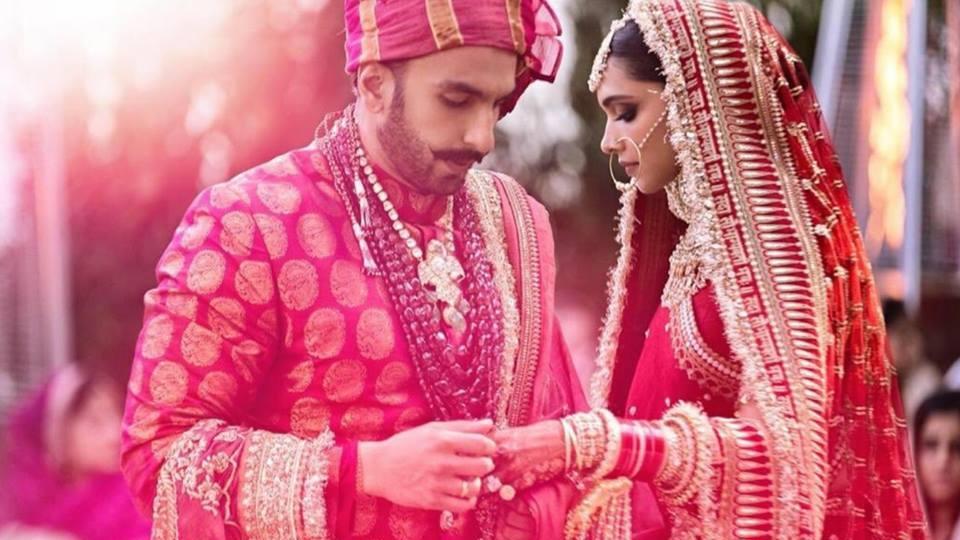 Bollywood couples have always been trendsetters for upcoming weddings. This year, many big shots got married and left everyone in awe of appreciation. Where Anushka Sharma and Virat Kohli's couple selected dresses in pastel pinks and nudes, Deepika Padukone and Ranvir Kapoor's wedding was vibrant and flashy with all beautiful shades of reds.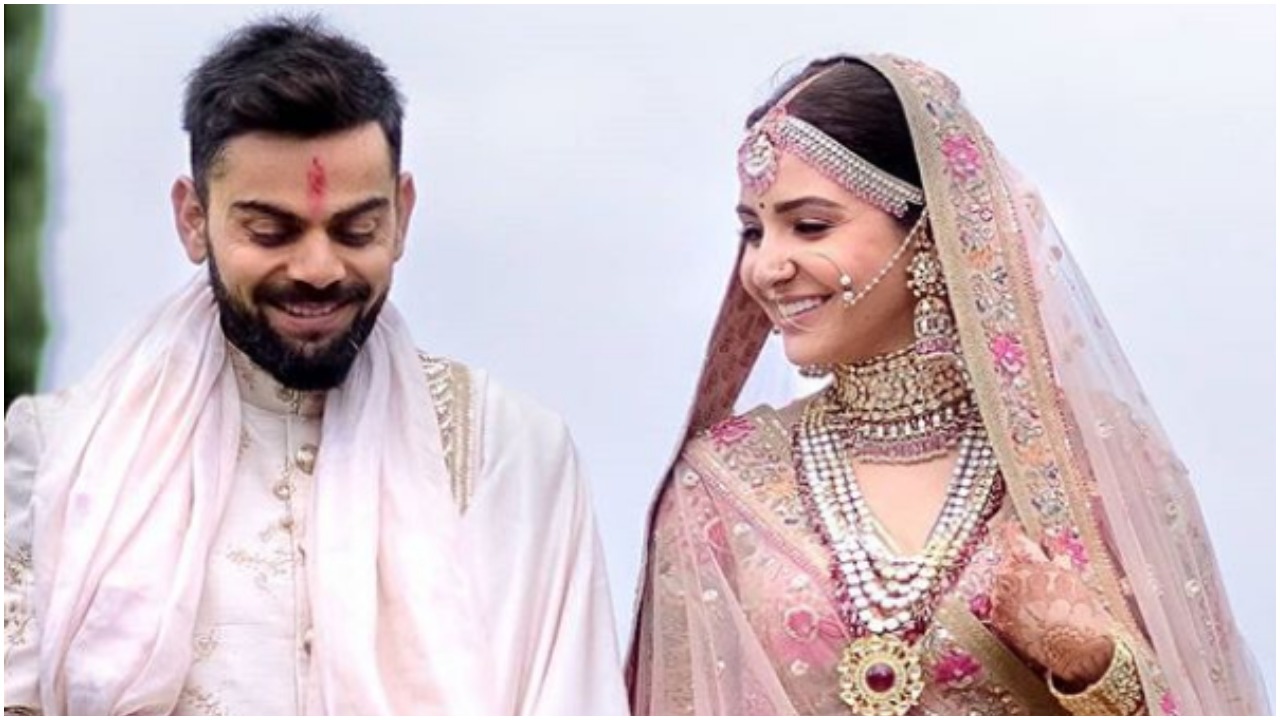 Colour Statements for Indian Bridal Dresses

Besides red, you can never go wrong with nudes. Nudes are colours of every season. Colours like goldy champagne, rose-pink or rose gold etc. are always some brides first pick. Overall, solid colours also make statements. When wore on traditional weddings alone with some stones and beaten ivory handwork with ethnic embroidery especially in winters, on velvet fabric, golden embroidery going all the way down on Cage Crinolines lehenga is a big thumbs up!
Neon colours are also making entries on different occasions as influencers rock these colours on their wedding events.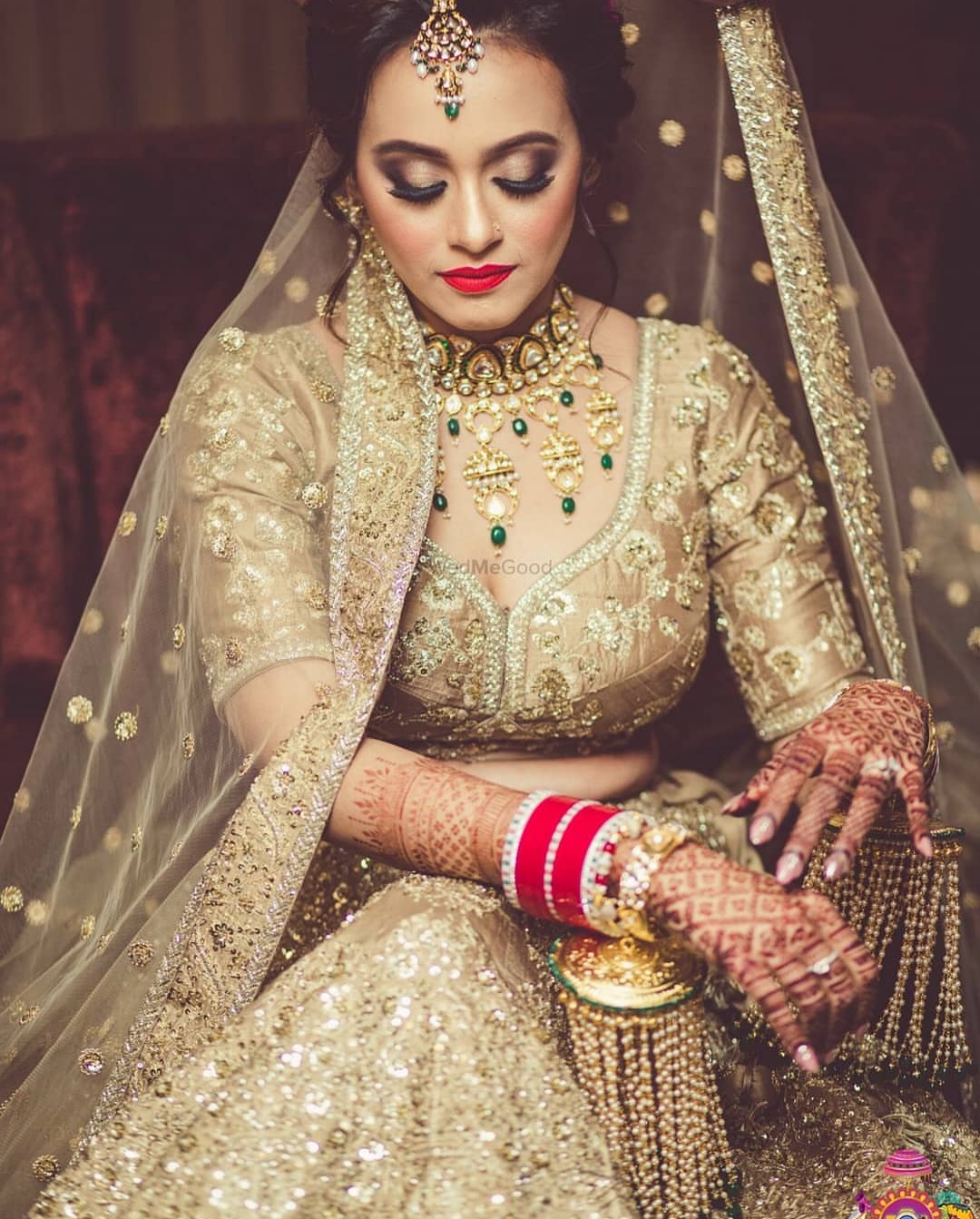 Your Dream Destination Wedding
Nowadays, who doesn't want a destination wedding? The destination weddings are according to the theme of the venue, such as beach weddings or old fort weddings etc., and complimenting a beautiful destination; you need a dreamy lehenga. Here you can't go wrong with a vibrant and fancy lehenga.
For a destination wedding, you can wear pastels and nudes for sunny outdoor events, or you can go with solid colours for an indoor function. Here, breaking the myth, there is no such rule for the colour to be donned according to day or night.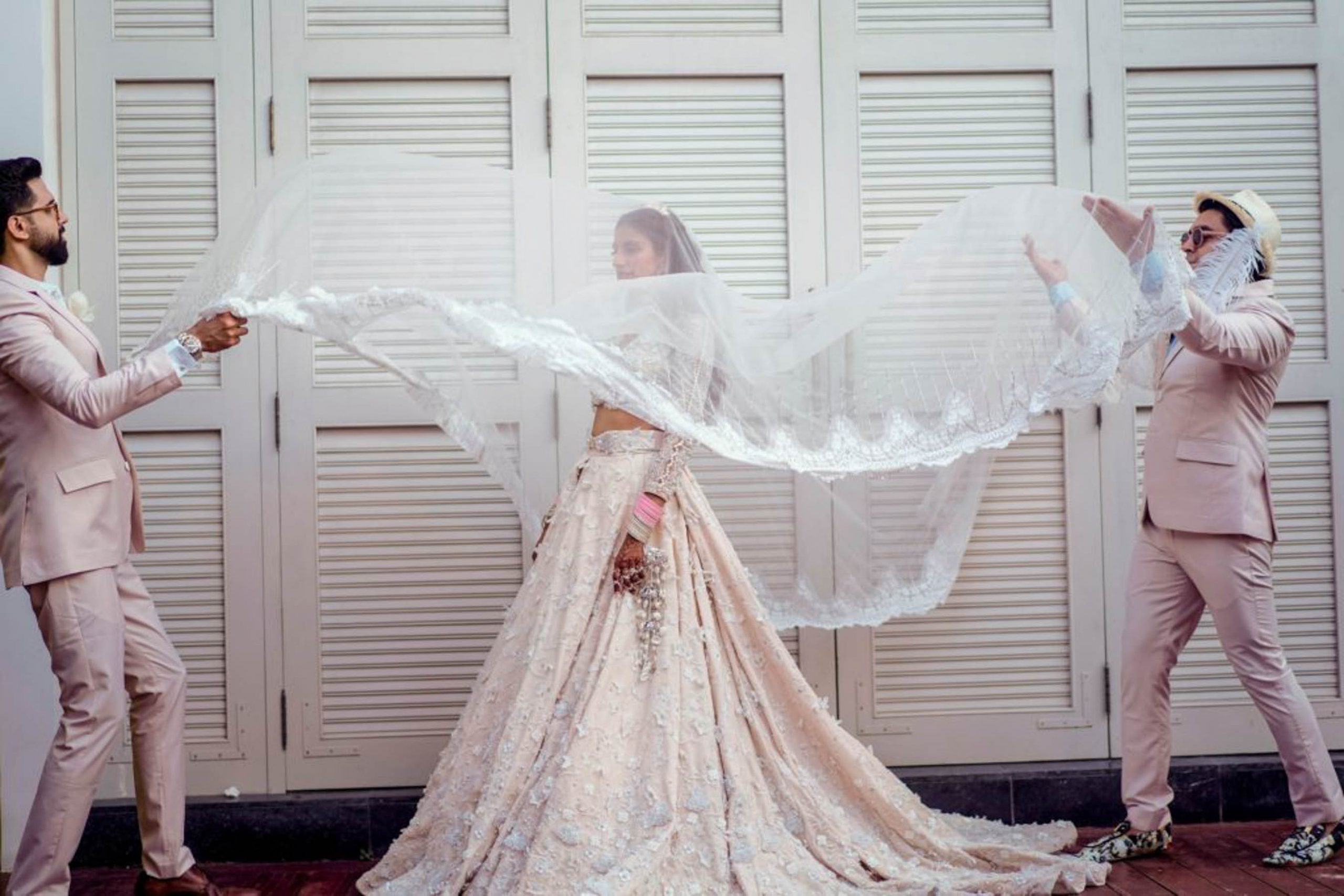 Magnificent Indian Bridal Dresses

You need at least one saree in your wardrobe. There is a wide variety of sarees, such as Pochampally Ikat, Konrad sarees, Kanjeevaram sarees, Mysore silk sarees etc. Silk saree is a must-have in your wedding trousseau. These saree outfits look very high end and reflect craftsman's true artistry. You can always experiment with your saree by draping it with different styles. You can either buy a designer saree or get it stitched.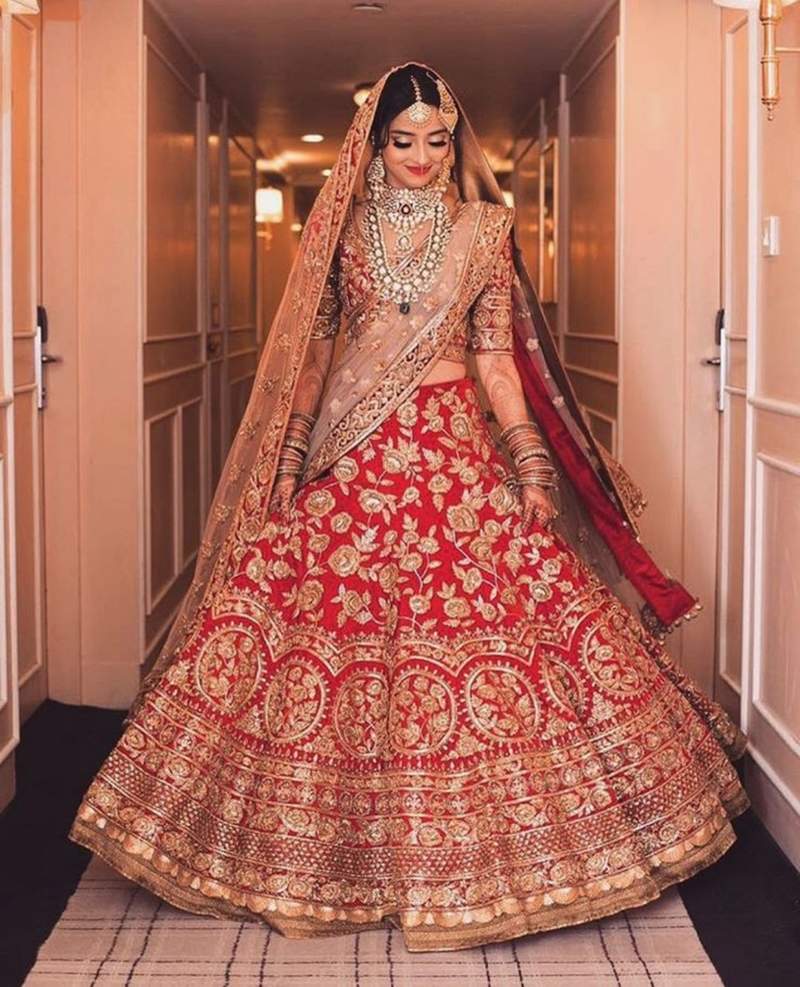 Trendy Indian Bridal Dresses
This season , less is no more! The latest trends set for this year are in favour of maximalists and all the designs are fancier than fantasy. You will experience brides shining like a night sky in their dress for sure.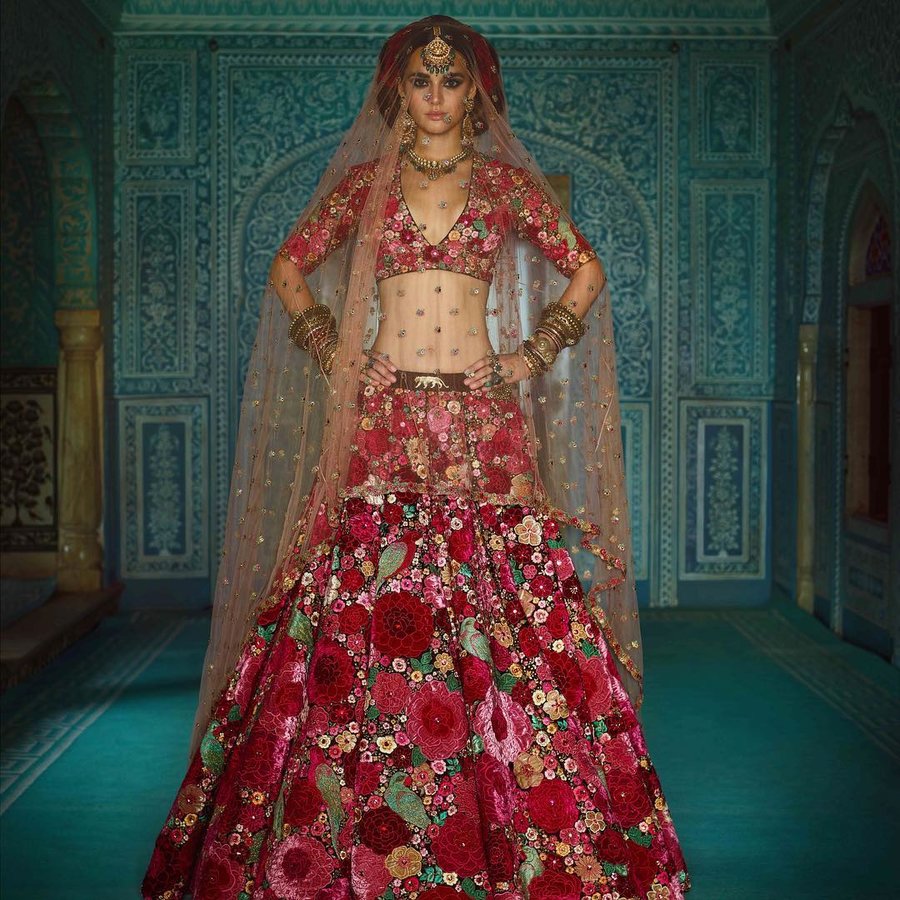 Falguni & Shane Peacock – Feathers Wedding Collection
Feathers are also very trendy and will rule the next few seasons. Feathers are everywhere. From international runways to closer back home too. Recently, Falguni and Shane peacock presented their latest collection on Indian fashion week runway show featuring feathers in all dresses. They started a new trend in wedding dress designs.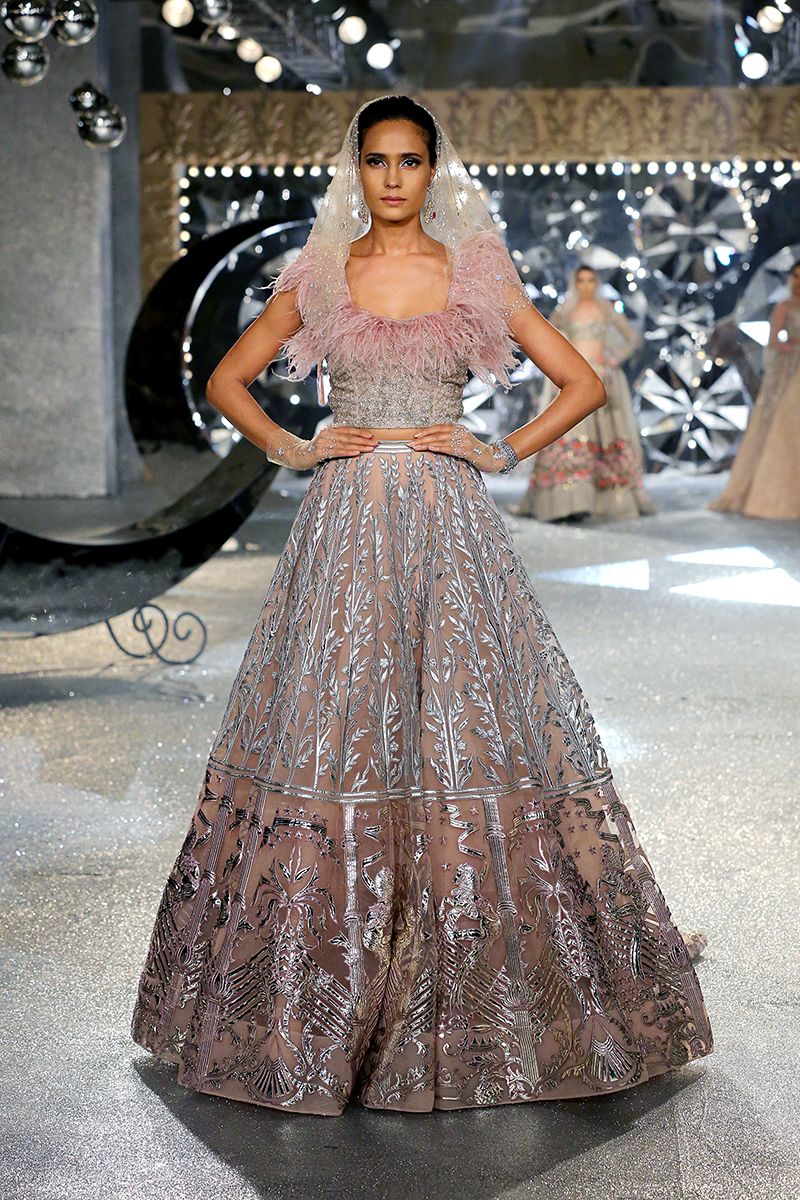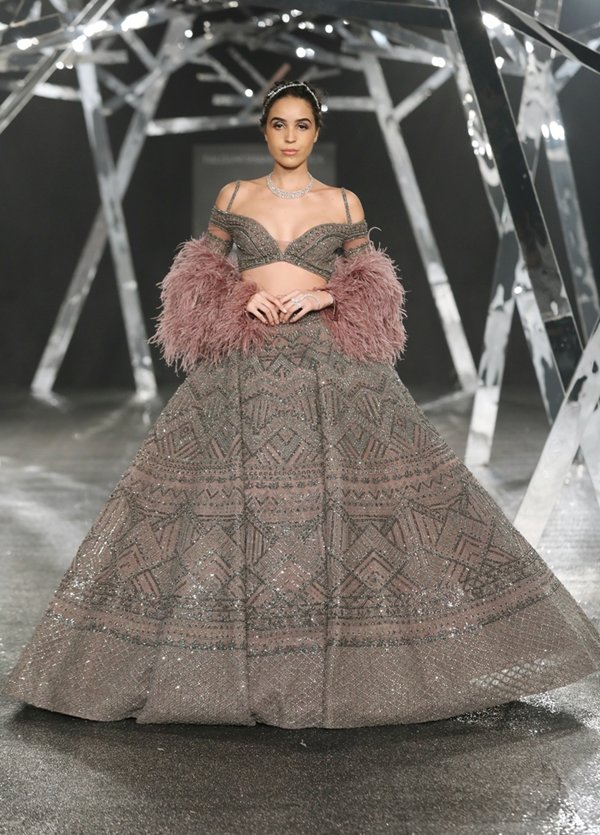 Ruffles and Layers
The next trendsetter design for bridal dresses is tiers and layers, making your gown look so voluminous and beautiful.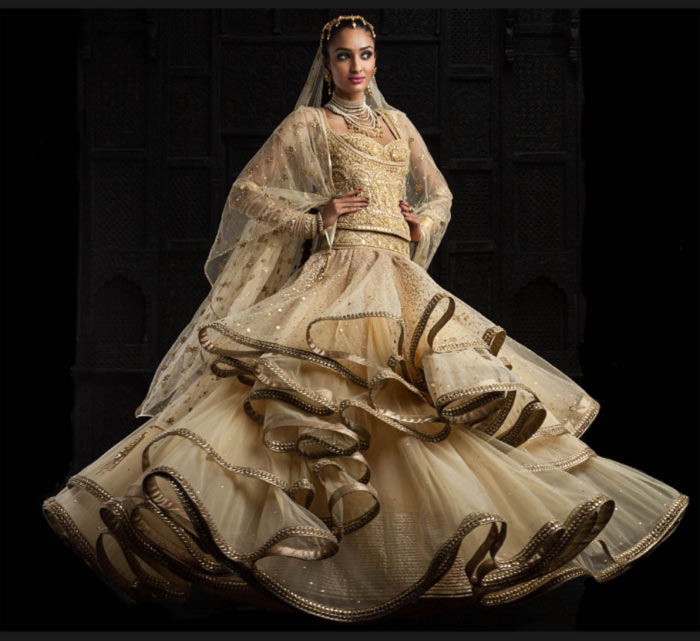 The Humble Saree
Saree's never going out of fashion. This year, saree has become more humble. Only one solid colour with minimal matching jewellery is all set for the occasion. One solid colour saree, paired with a sleeveless blouse and a pastel nude dupatta is all we see on the runways in wedding season.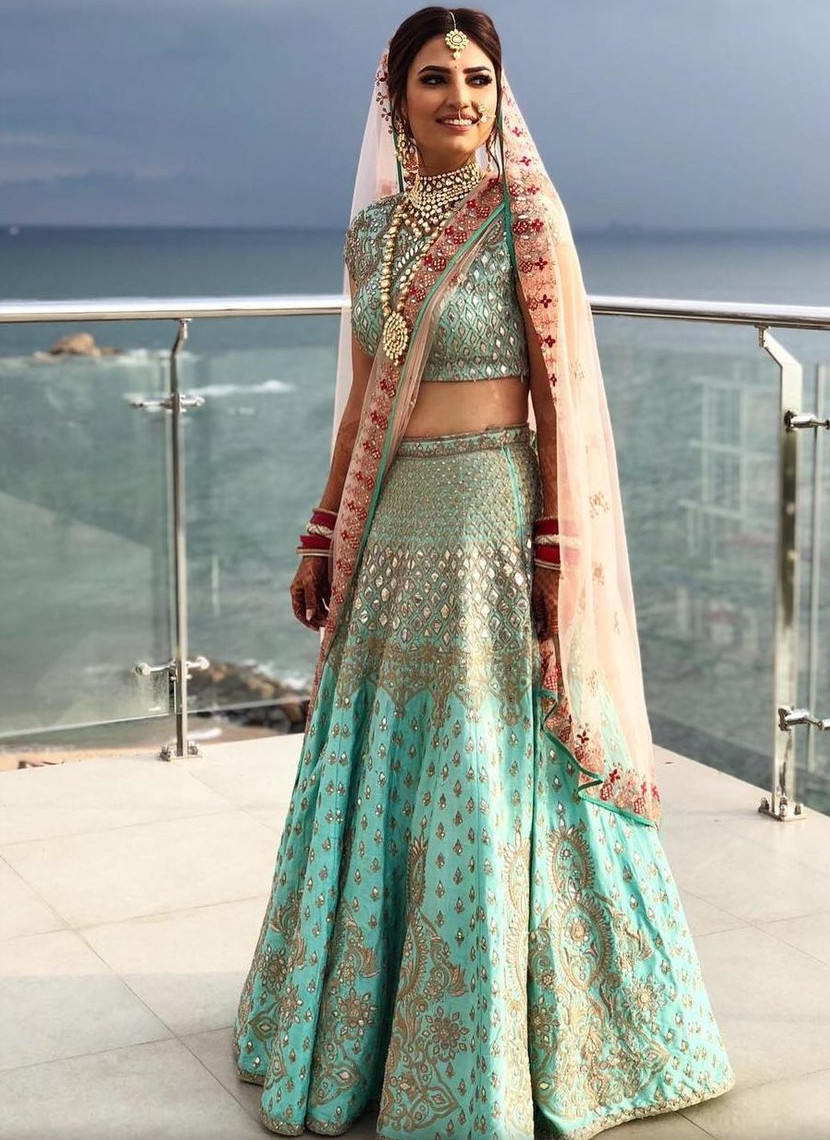 A Western Touch – Blouses to Blame
Western touch in eastern clothes always makes a big, good difference, but can we experiment it with bridal dresses? This trend is all about mixing two cultures, and we don't mind the outcomes. A beautiful western style blouse looks unique and graceful. You can rock your wedding in an "Haute" blouse with extravagant necklines, cuts and fancy sleeves. Skirts may not be able to make into everyone's trousseau, but these blouses are for sure.
The Ethnic Designs
Ethnic designs are not going anywhere this year as well. Ethnic alternatives will continue in trend as said by the designers. Capes and long border dupatta's are still in fashion and always will be.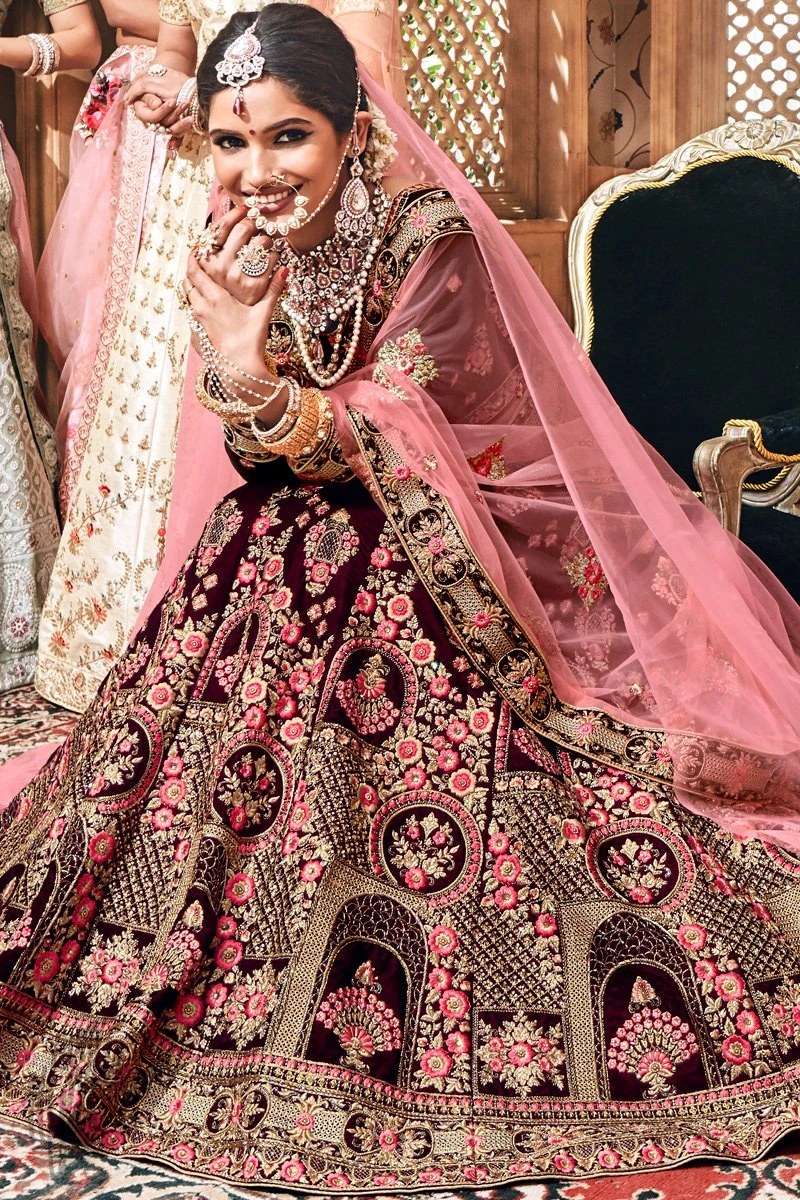 Sharara and Gharara Dresses
We can see sharara and gharara, making a huge comeback. With a unique 80s and 90s old heritage vibes, brides wear their mother's and grandmother' old sharara's as their bridal dress slaying the look. Sharara's and gharara's are always traditional, yet they give a modern contemporary feel.
Anarkali Evening Gown
The georgette, floor-length Anarkali evening gowns are must-have. As it can be in use after the wedding. You can wear it on other occasions as well, they are very versatile and give the royal princess vibes. Except for georgette, silk Anarkali gowns are also very much in fashion, and as winter weddings are all over the place, this dress covers you perfectly without looking outdated.
This outfit is also included in the festive collection this year and because you can't go wrong with an Anarkali gown.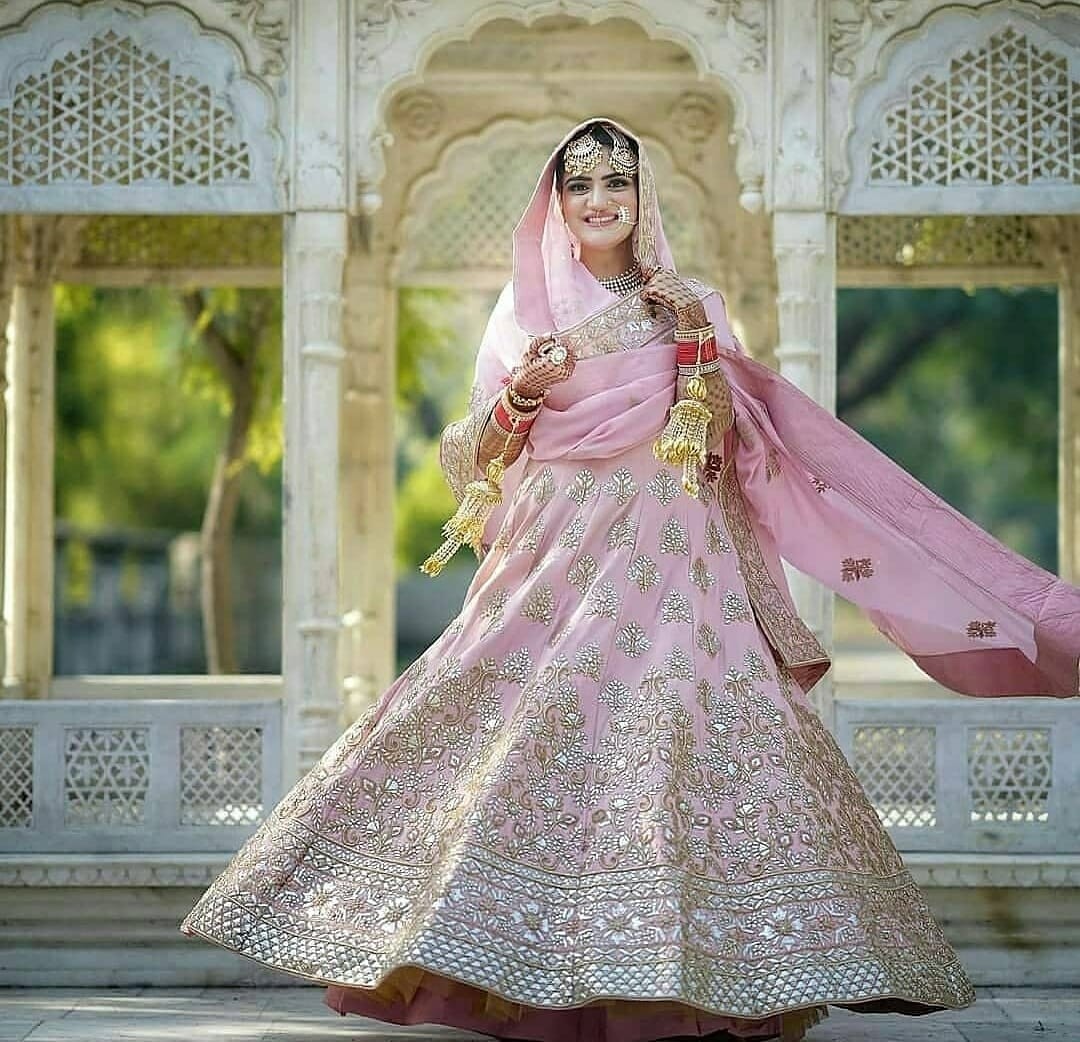 Cage Crinolines Lehengas and Gowns
From the mid 19th century till now "Cage crinolines" are used everywhere. For weddings, every bride is wearing cage crinolines petticoat lehenga and blouse. In Indian bridal dresses, this stiff, structured cage helps fabric standstill and makes lehenga or gown voluminous. It creates a poofy and dramatic look which makes a bride look unique and outstanding.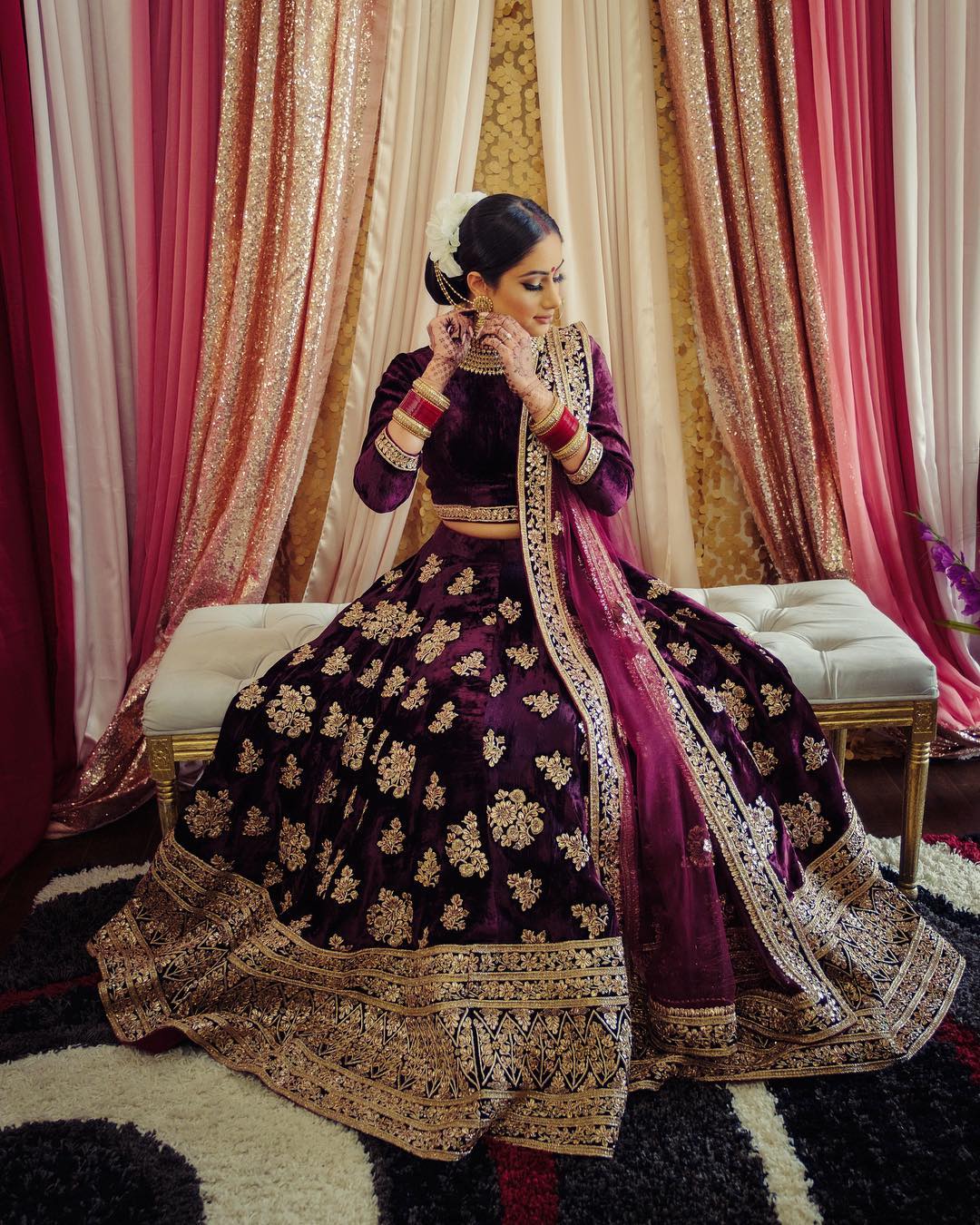 How to Choose a Picture-Perfect Dress for Your Wedding
Here are some thoughtful tips about how to choose a perfect dress for your wedding:
First, make a list of what your dream wedding dress looks like and then start searching for it.

Then next step should be what suits you best and with what you are comfortable.

Do your research first about dresses and designers. This research will help you prepare for any mishap or wardrobe malfunction.

Most importantly, always choose to wear something with you are comfortable because you don't want to look all tense and confused on your wedding day because of a dress.

Take time and start preparing before your wedding

.

If you feel like experimenting with your dress, always take advice from an expert. Remember, you don't want any mishap on your big day.

Keeping these things in mind, you are all set to slay on your wedding day, for sure.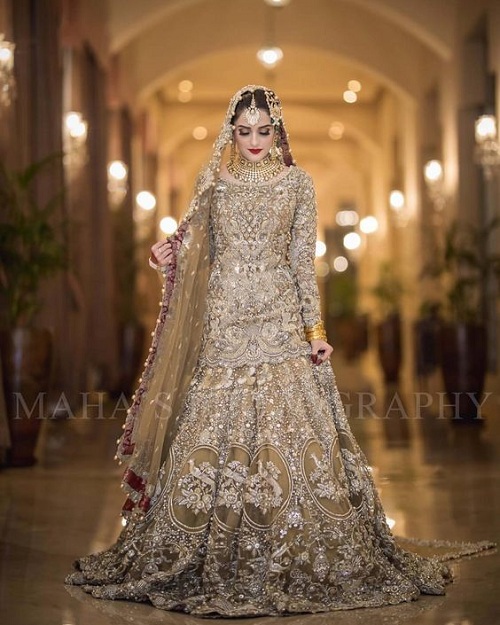 A bride is always special, even more, special than the bridegroom, because she is the center of attraction and people anxiously wait to see what bride's going to wear for her special day. So, her outfit should be beautiful and graceful. I have done a detailed go through all the trends and latest designs best for you. Hope, this article will help you choose and decide what to dress according to trends of the following year concerning the respective designers.