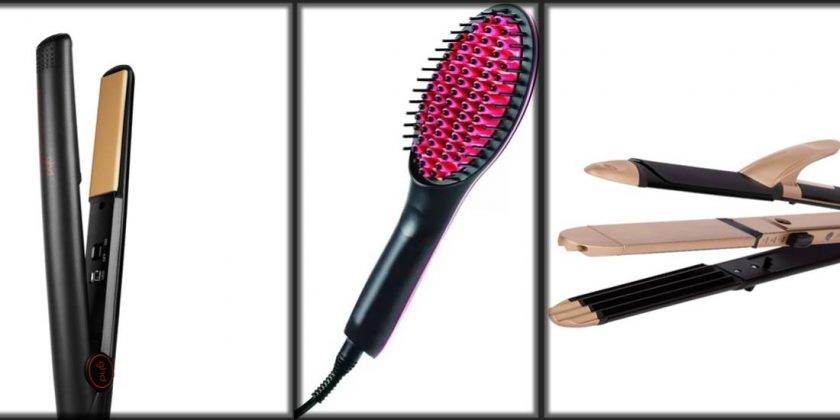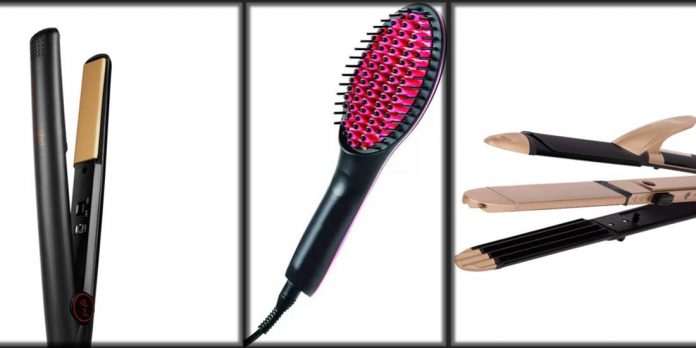 Having straight and smooth hair is a blessing. However, those girls who want to make their curly strands straight can easily do that now. As of today, numerous techniques help girls to straighten their hair quickly. Having a good quality straightener is very important for this. Therefore, here is the list of some trending and best hair straighteners for girls in Pakistan.
The chief purpose of the straightener is to straighten the curly or wavy texture by applying hot iron. Thus, the straighteners have a crocodile shape. It has two plates that can heat up to the specific temperature. Putting strands inside these two plates helps to straighten the strands.
Many straighteners are trending these days. Moreover, there are several types of straighteners. Some have plain iron plates, while some have a brush-like structure. Furthermore, there are even multi-purpose straighteners with more than one function, i.e., straightening, curling, and crimpling.
Best Hair Straighteners in Pakistan

Nowadays, hair-straighteners have become an integral part of the hair care tool kit worldwide. Every girl wishes to have a good quality string iron to have a perfect look. For this, every girl must know the best irons. Therefore, here are some best straighteners that will help girls get the look they wish to have. On the other hand, girls who do not want to use any electronic device can apply an aloe vera hair mask to get silky and shiny scalp at home.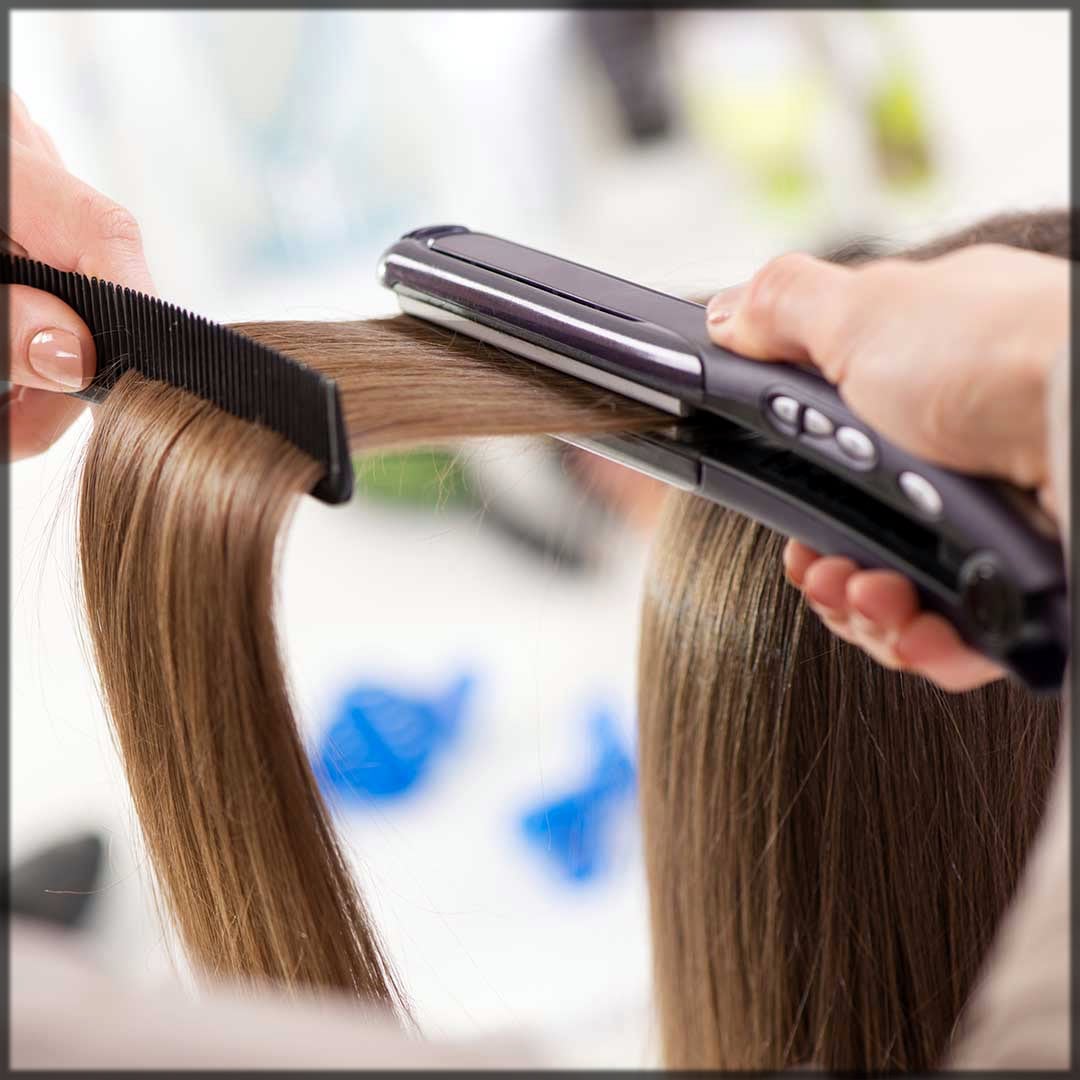 Famous Brands for Hair Straighteners in Pakistan

Apart from some natural ways to straighten hair, many Pakistani brands serve girls with good quality irons at affordable prices. However, some of them that many girls prefer to purchase are as follows:
1. Philips (One of the Largest Electronic Company)

Philips lies in the largest electronics companies in the world. However, it includes those straighteners, which have a very high demand in Pakistan. Most Pakistani professionals prefer and demand to have Philips straighteners. Moreover, many girls also choose to have Philips irons for straightening purposes at home. Also, it is considered as one of the best hair straighteners in Pakistan.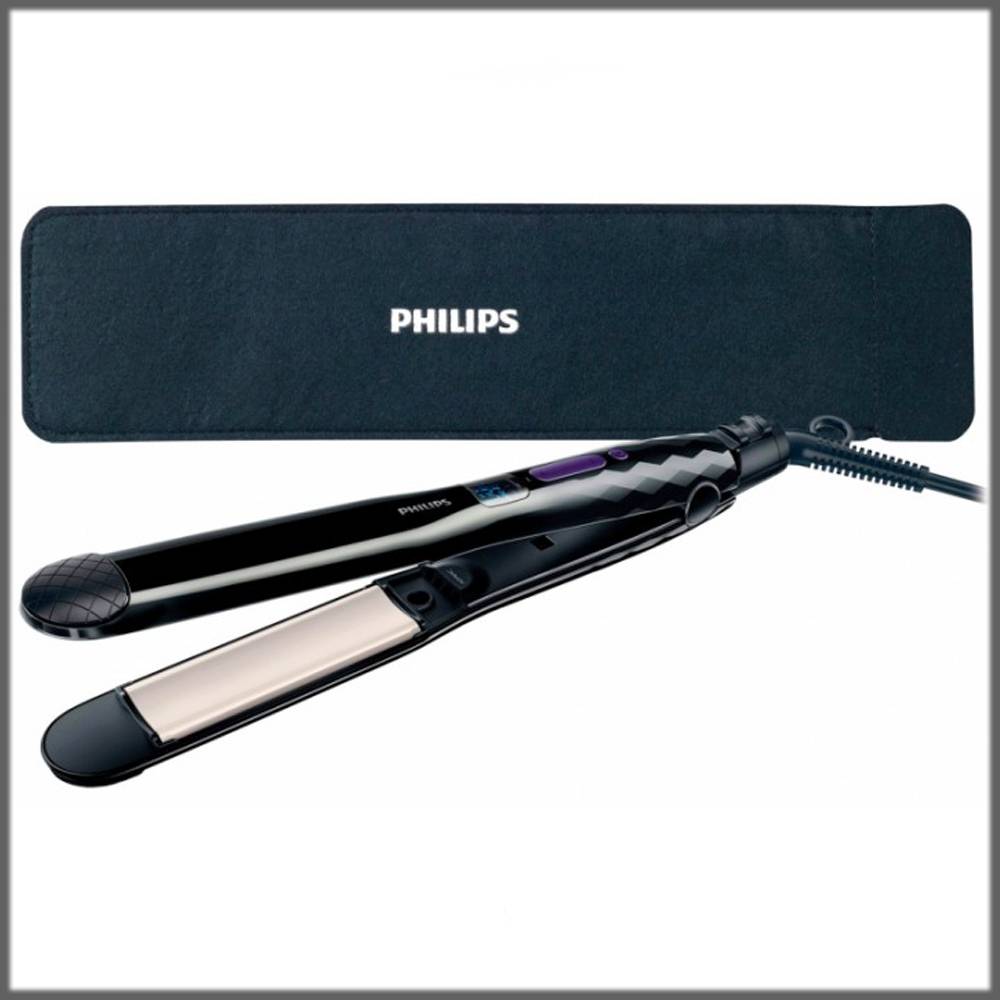 2. Keune (Specialized Hair Products Company)

Keune is one of the specialized companies for electrical products. However, the priority of Keune is to protect the girl's strands and make them look gorgeous. Keune also provides special hair dye, foundations, and other beauty products. Besides, thousands of products are used in different countries by professional artists. Nevertheless, their straightener gives the girls the damage-free, silky, and straight strands as they want.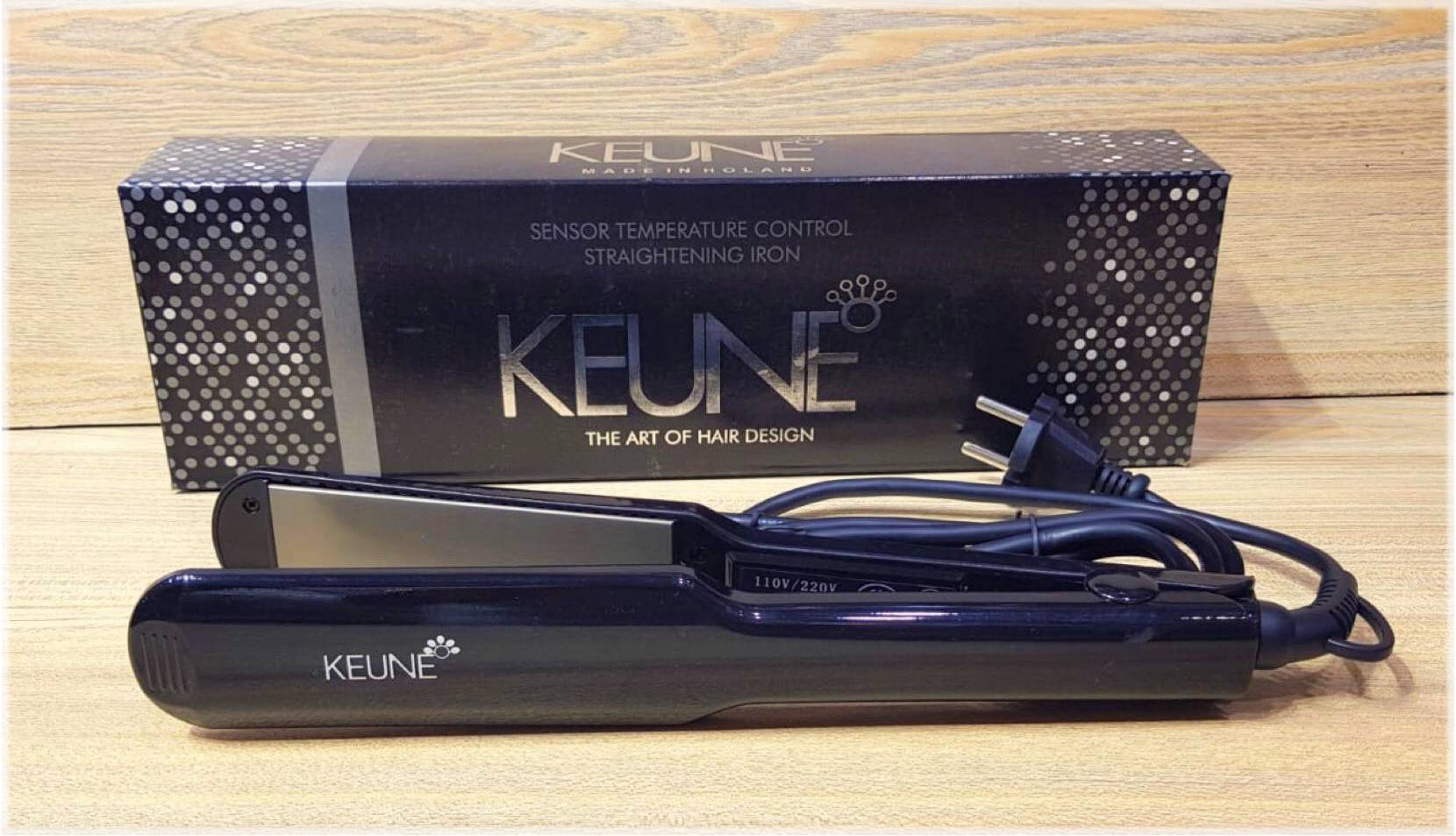 3. Mac (Hair and Cosmetic Manufacturing Company)

Mac is a US-based cosmetics manufacturer company. However, Mac straighteners are used in many countries, including Pakistan. These plates are good in quality and are also available with variety in plate's size, temperature variations, and styles. Their hair straightening device has diverse temperature levels and auto shutdown.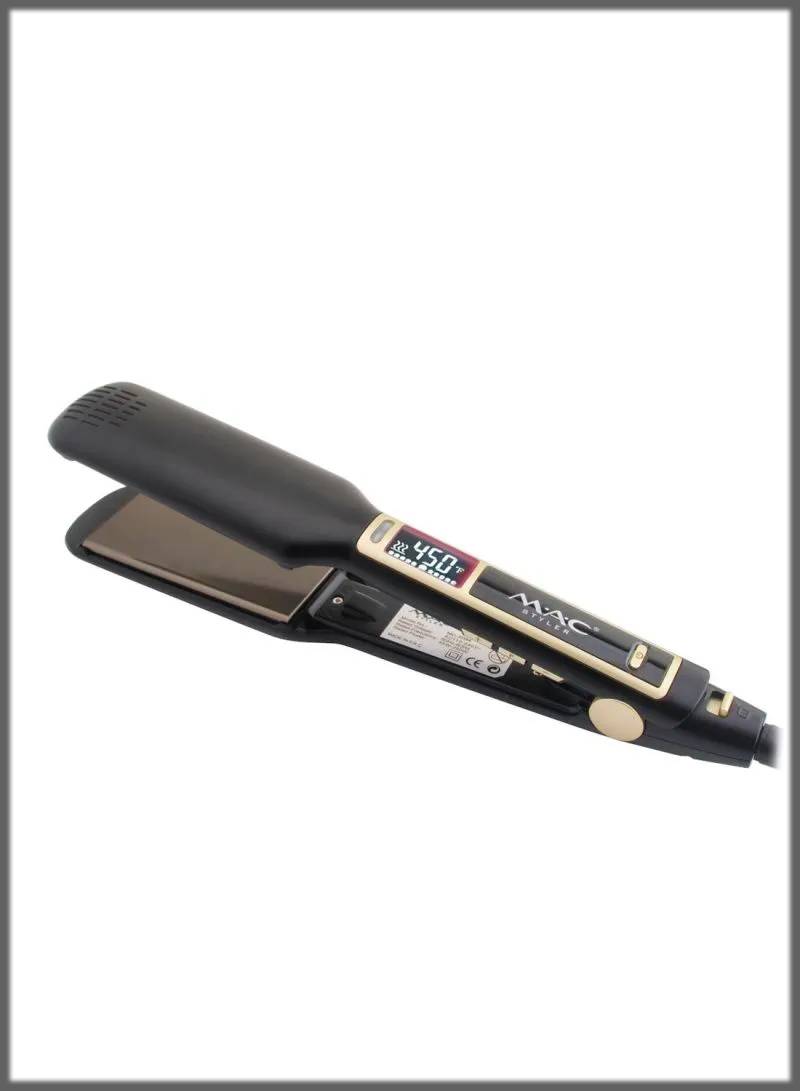 4. Remington (Top Class Hair-Straightening Brand)

Remington is a world-famous brand of the straightener, curler, and dryer. This brand has got famous so early because of its high-quality products. However, Remington hair straighteners in Pakistan are used professionally in many salons. Also, Remington offers a wide variety of straighteners with different features. After straightening, you can again go for the styling of strands. For this purpose, check out the Asian hairstyles.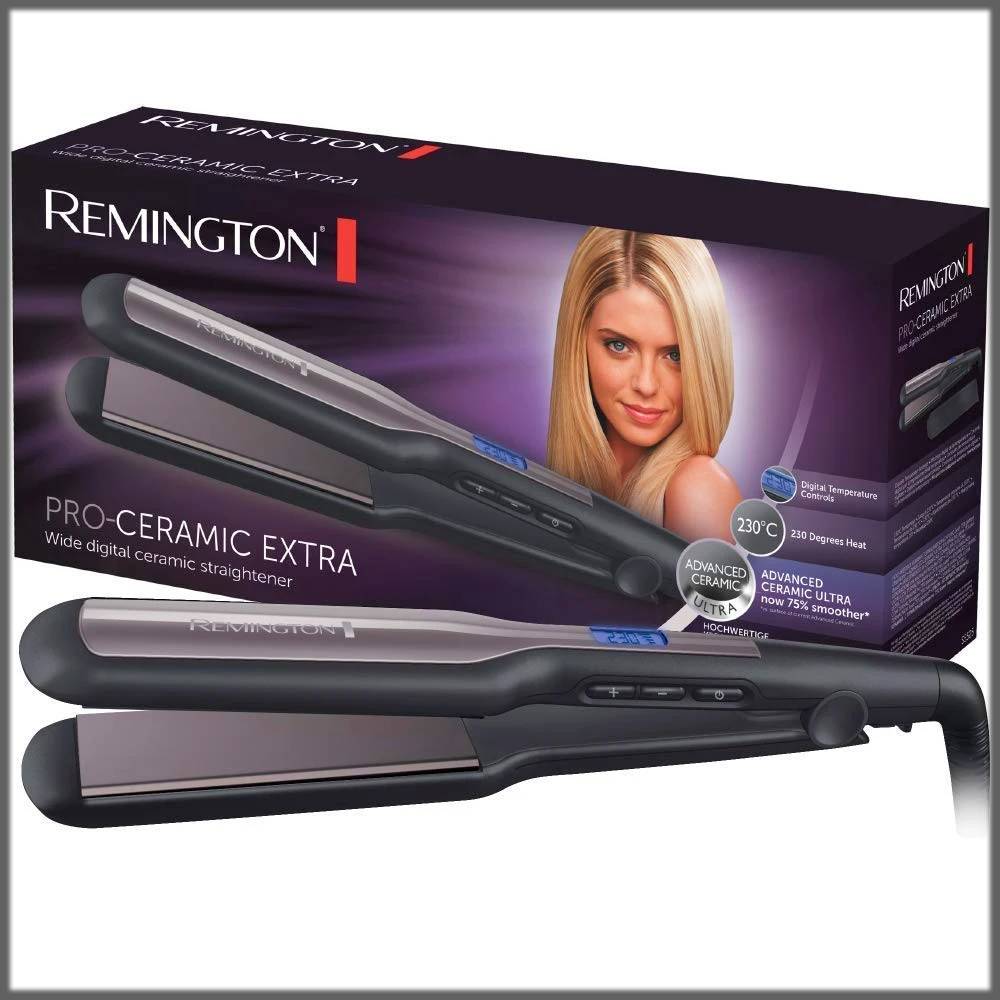 5. Braun (German-Based Hair Electronic Company)

Braun is a German-based company that specializes in producing epilators and other hair care appliances. However, different models of their straighteners are readily available in the markets with other properties. So, one can choose the best model according to her texture or preference. It is also suggested to shampoo your hair before straightening them.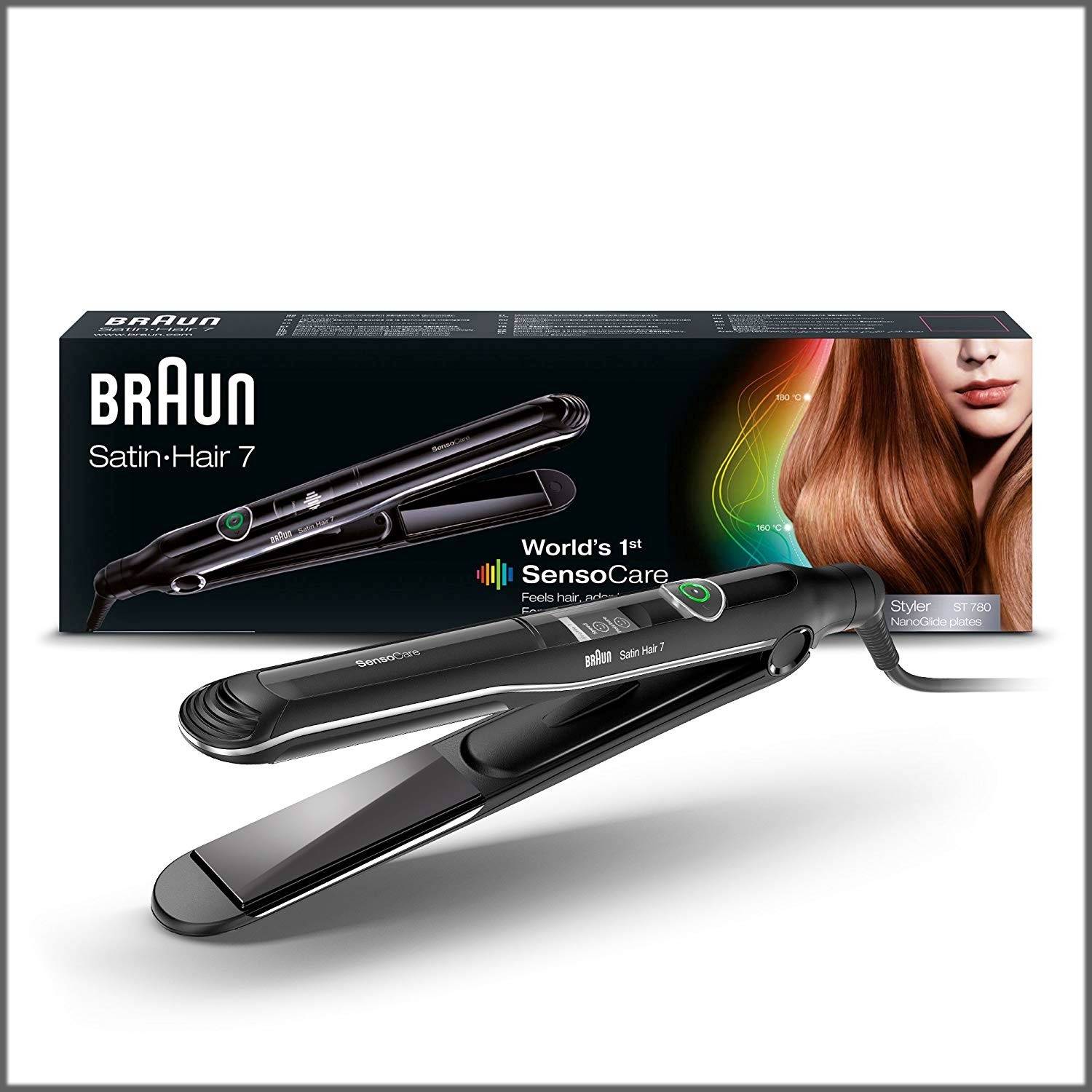 6. V&G (Famous Scalp-Straightening Brand)

V&G is one of the competitors of Remington. Their straighteners are reliable and worthy of purchasing. However, girls can use them for a long time, even for decades. They never lose their working capacity quickly, and also they do not get damaged easily. Girls should use this brand without the fear of hair loss.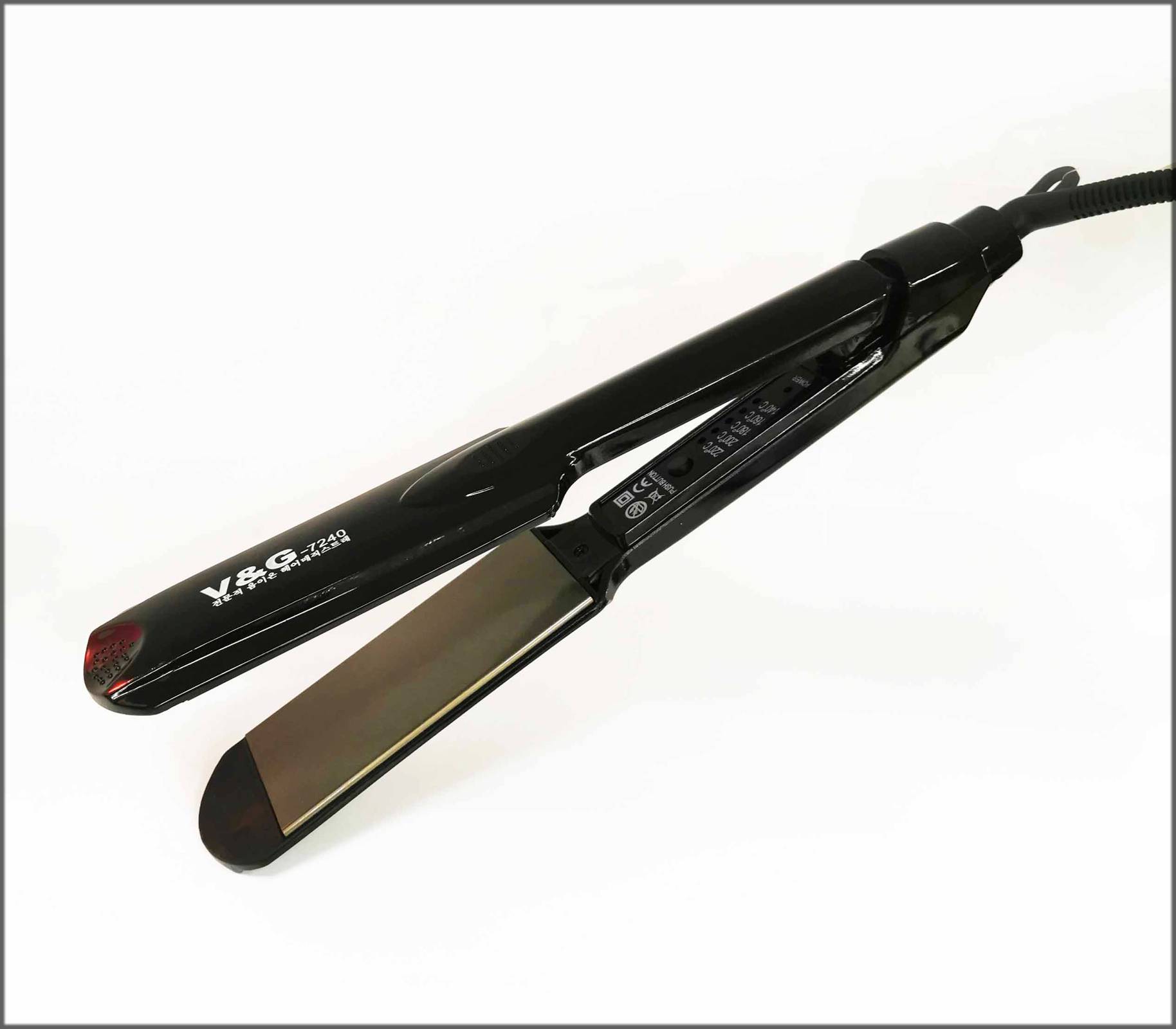 7. Nova (Hit Brand for Scalp-Irons)

Nova straighteners are very common in Pakistan because of their excellent quality and low prices. Although they are cheap as compared to the above-discussed hair straightener brands, they always give good results. Besides, its plates have a good quality sheet of ceramic material that protects the locks from damage.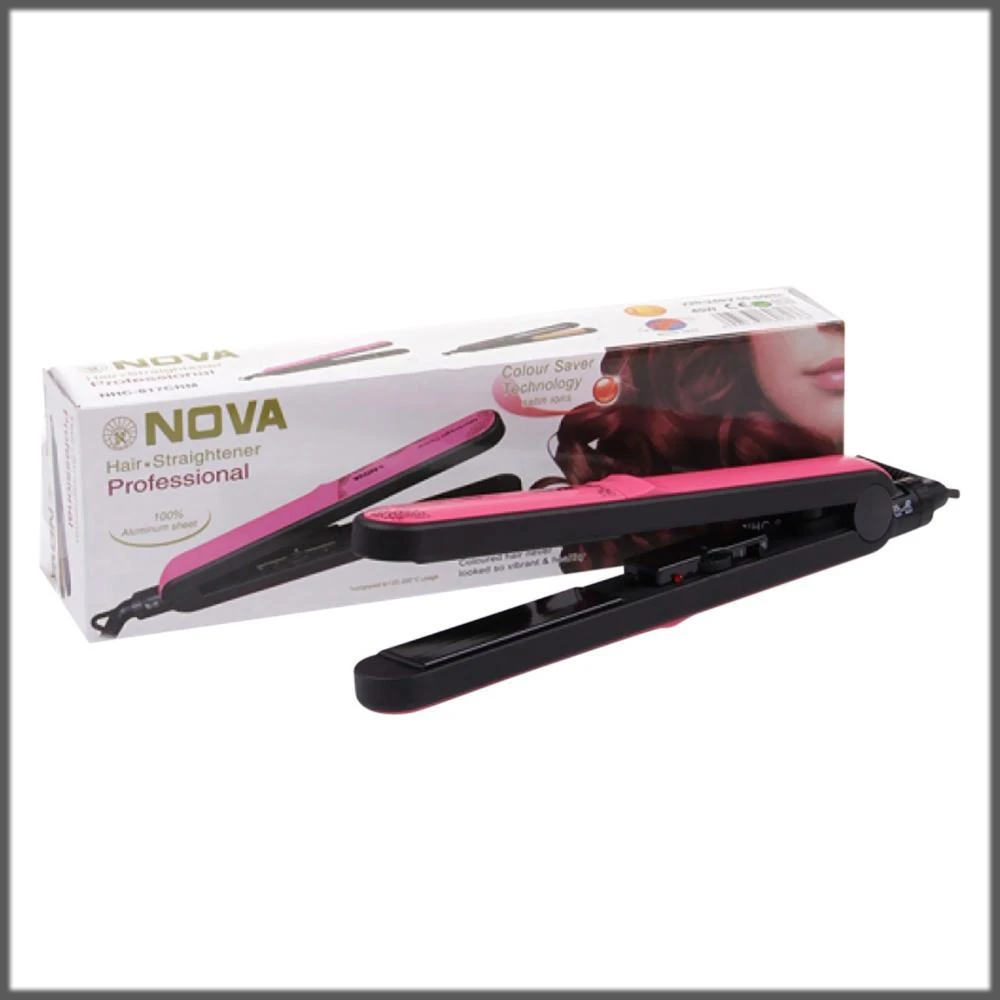 8. Kemei (Common Pakistani Brand)

Kemei straighteners are good to use and give extraordinary results, just like after visiting salons. Their straightener products always get positive reviews and high recommendations from their customers. One good thing about Kemei straighteners is that they automatically shut down if the required temperature level reaches and plates get too hot, to protect the hair from damage. Girls prefer to straighten their hair on various events.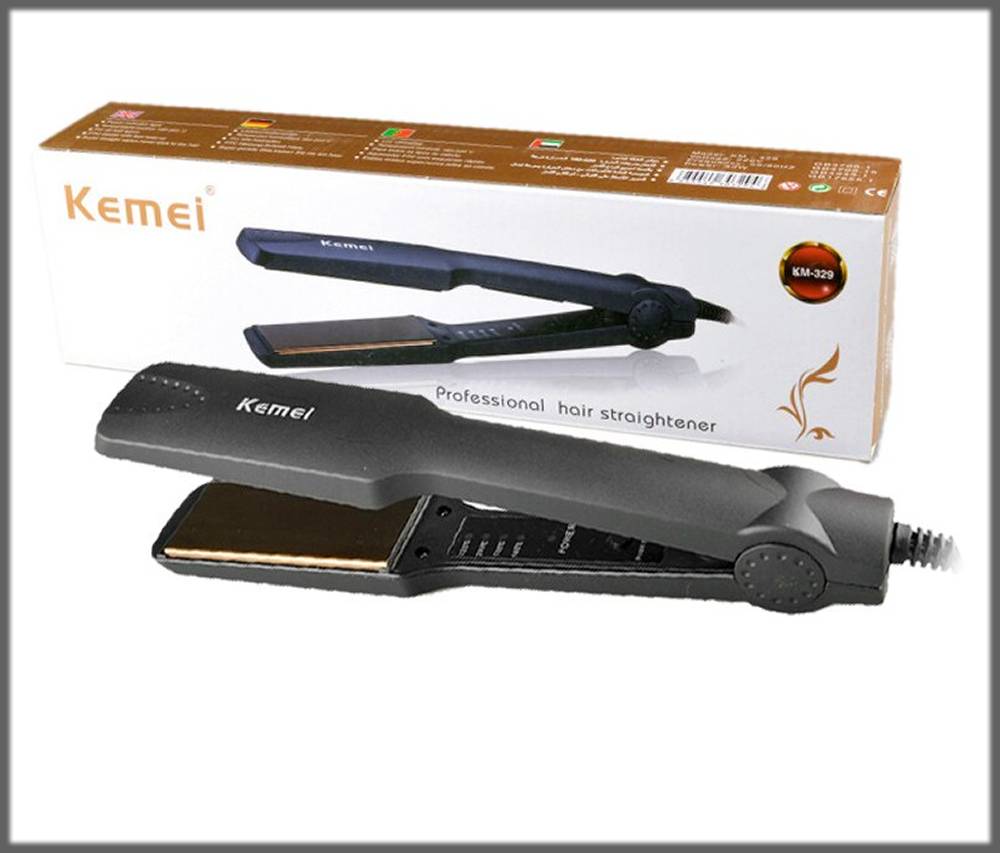 9. Shinon Brand for Economic Straightening Items

Shinon is another brand people can see in the markets of Pakistan. Besides, its products are very cheap in rates. Additionally, their price range in Pakistan is 800-1200, which is easily affordable. Moreover, they are available in different colors. The option of temperature change is also present in it. It gives temperature range up to 230 Fahrenheit.
After washing your hair, apply conditioner, and then use this device for straightening your hair. This device has three features in one product (curler, straightener, and crimper). It is the reason it is very famous in Pakistan.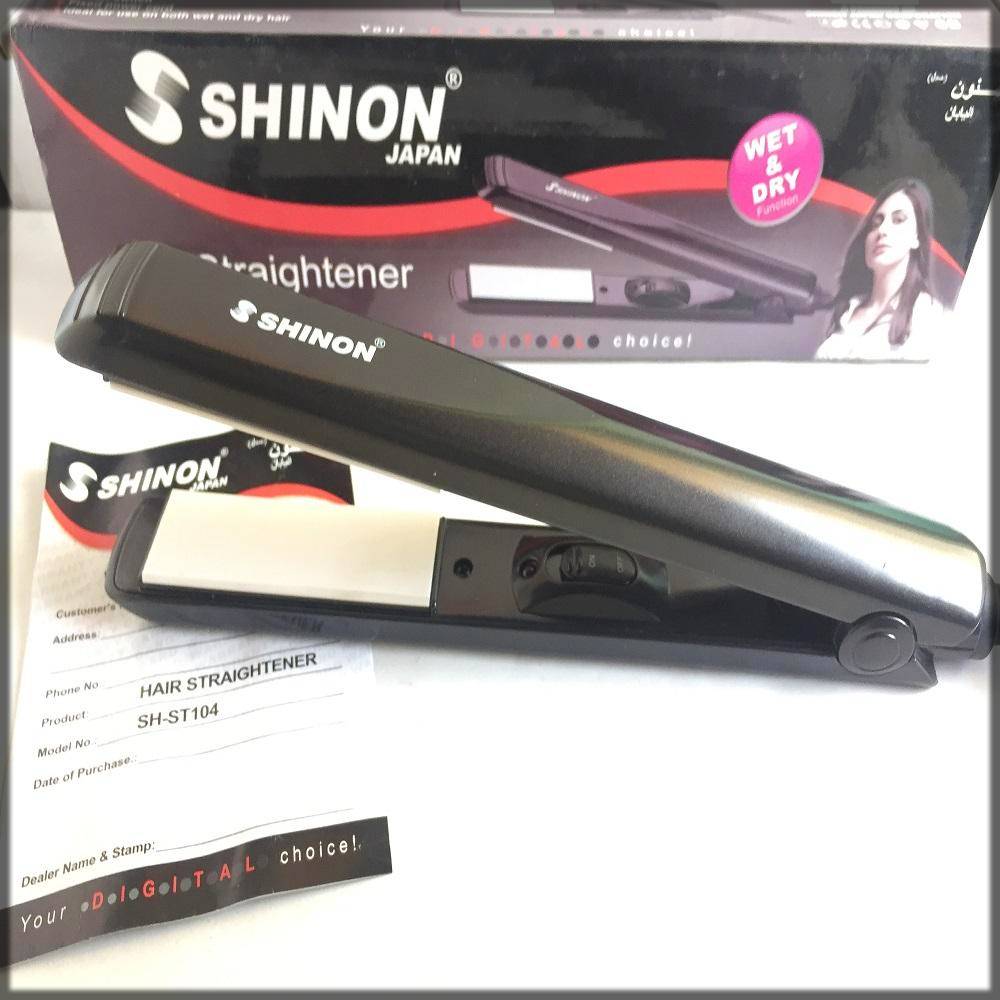 Some Innovative Style Straighteners by International Brands
Subsequently, there are many innovative styles of straightening tools with diversified qualities and characteristics. They include straightening brushes, straighteners with steam, and special plated tools for the protection of hair.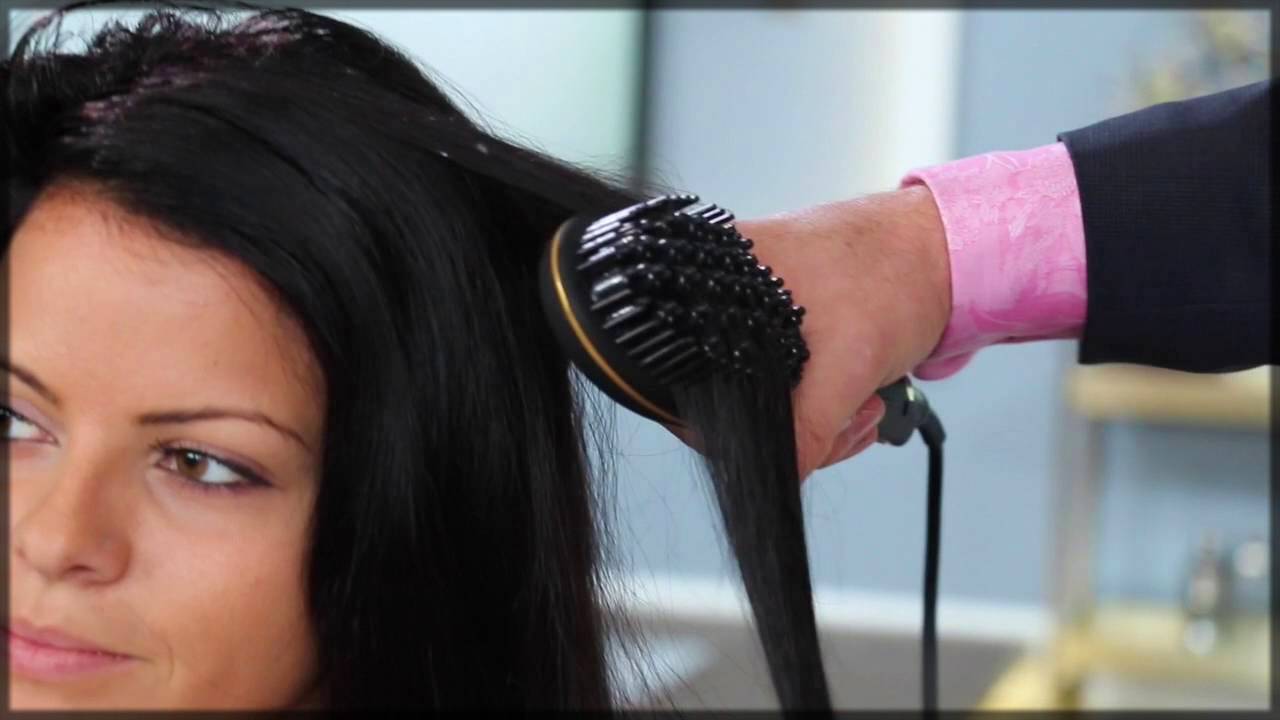 1. Mkboo (One of the Innovative Straightening Brand Worldwide)

Big steam straighteners are usually thought of as the best option for the hair. Because they give more wetness, making the aligning procedure less drying out on your strands. It also makes the straightening process faster.
However, Mkboo is a brand that provides the best steam straighteners with the perfect temperature line that one needs for straightening. After straightening the hair, girls like to try new ways of making hair. Let's visit the spring-summer hairstyles for finding out the various hairdo ideas.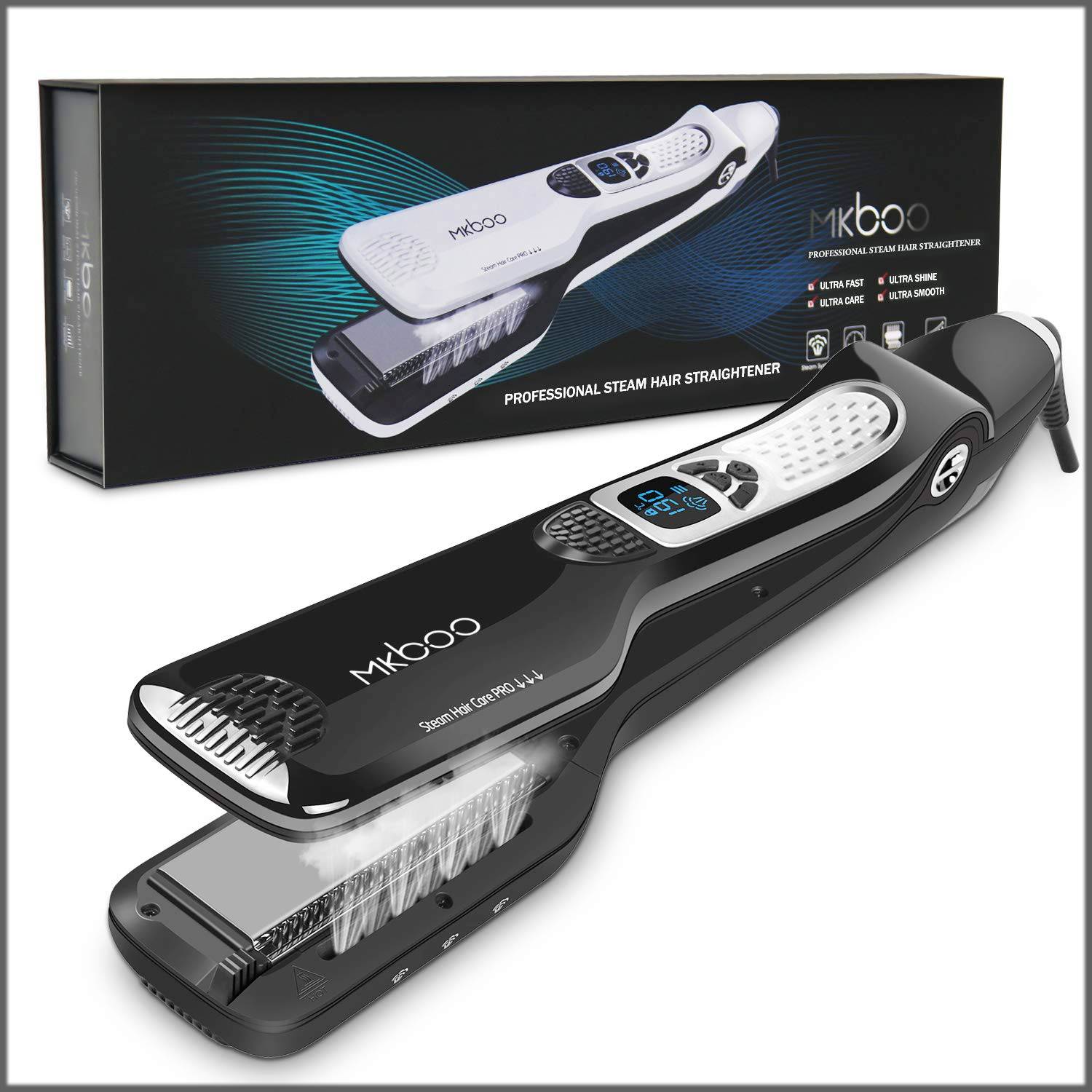 2. Croc Classic Titanium Plate
Croc's classic black titanium plated straightener adds an extra dosage of protection by using unfavorable ions. These ions close the cuticle layer of hair and seal in all-natural dampness. Moreover, these ions protect against static electricity. Furthermore, Croc classic's tool also includes a diverse temperature variety with 17 warmth settings from 280 to 450 Fahrenheit. So, one can customize the settings for getting the ideal match of hair's texture and desired appearance.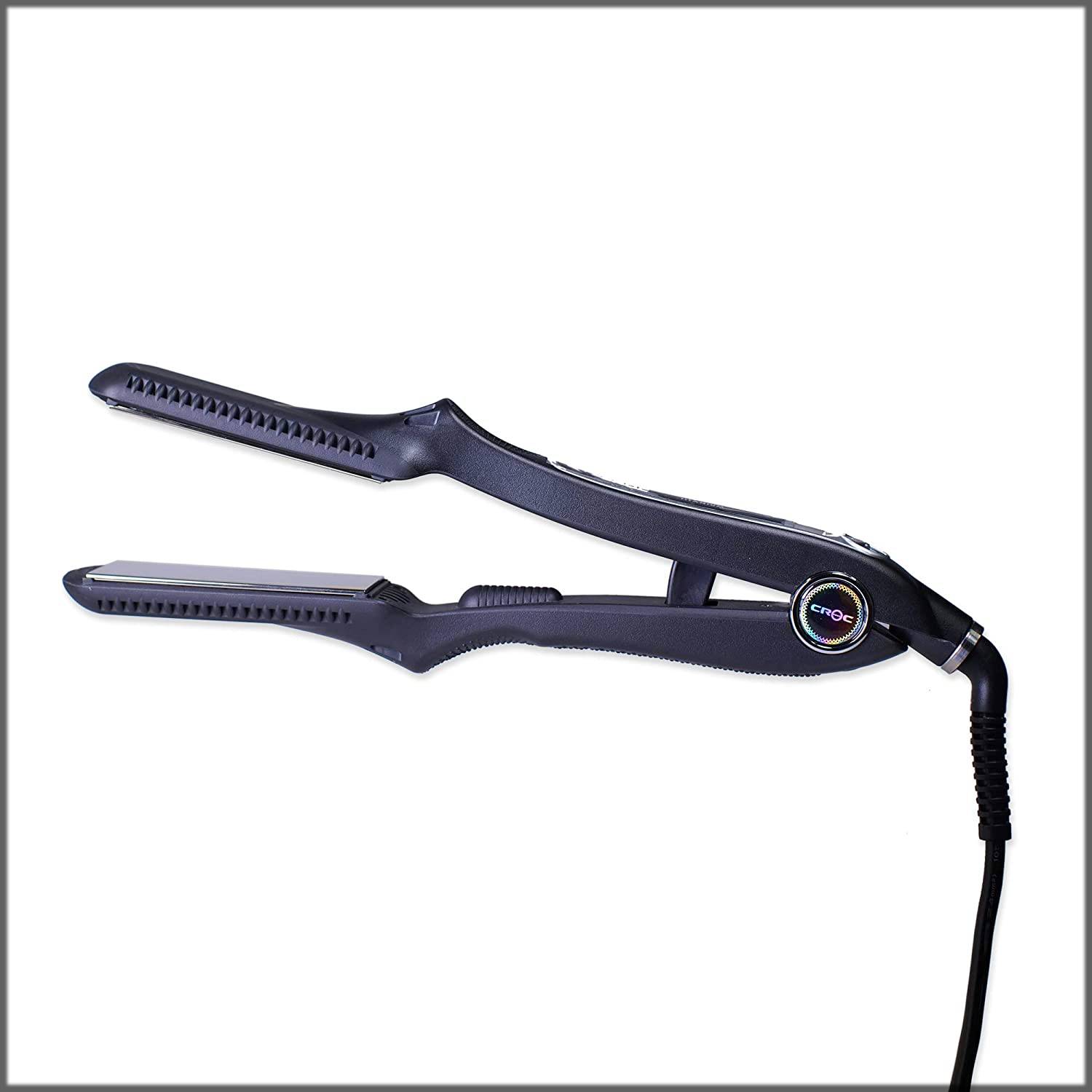 3. Dafni Straightening Brush
Many girls love the look of straight hair but hate the time investment it takes. Therefore, a straightening brush might be the best move for them. These brushes work with more surface area than a traditional flat iron and take less time than conventional iron plates. However, the Dafni straightening brush has a high demand because of its quick working and less effort.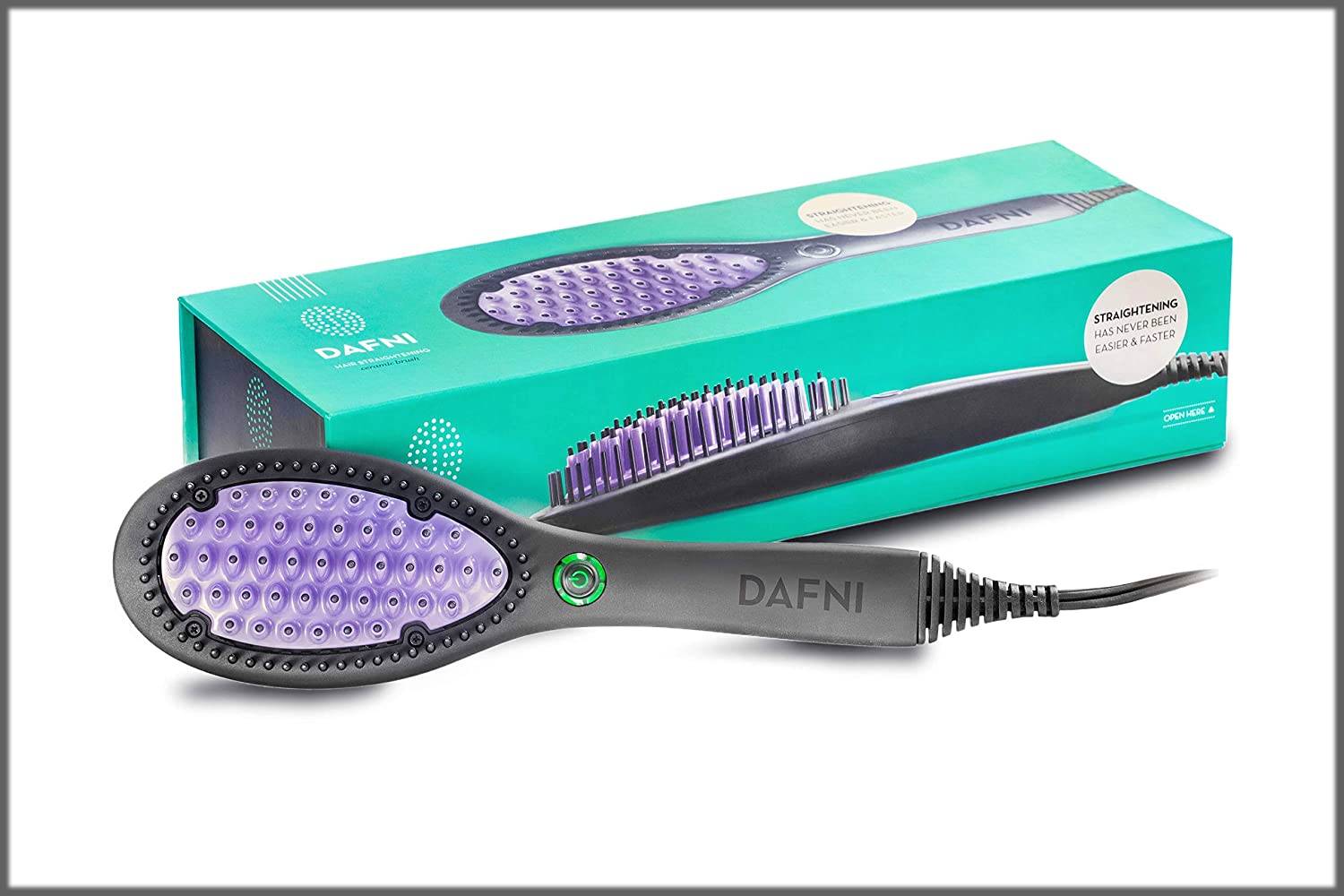 Multi-Functional Straighteners
Nowadays, many companies are manufacturing hair care tools with more than one function. However, girls and professional artists prefer to have such multi-functional electric items because they are easy to manage and easy to carry during traveling. Hair should be oil-free before the use of these electric devices. Girls love to purchase them because it helps them in making trendy hairstyles.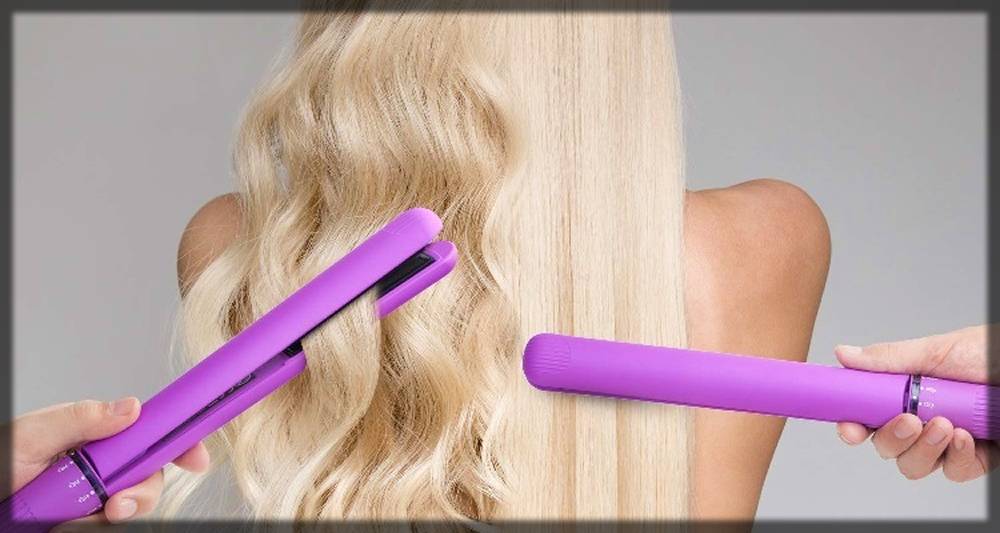 1. Furiden Two in One Straightener and Curler

Many brands make two in one electric item. These two functions can either be a straightener with a curler or a straightener with a crimper. Using crimper is very common in girls who love to make trendy long hairstyles.
The best two in one straightener-curler is of Furiden brand that offers its customers a package to curl and straighten their strands with one single cord's help.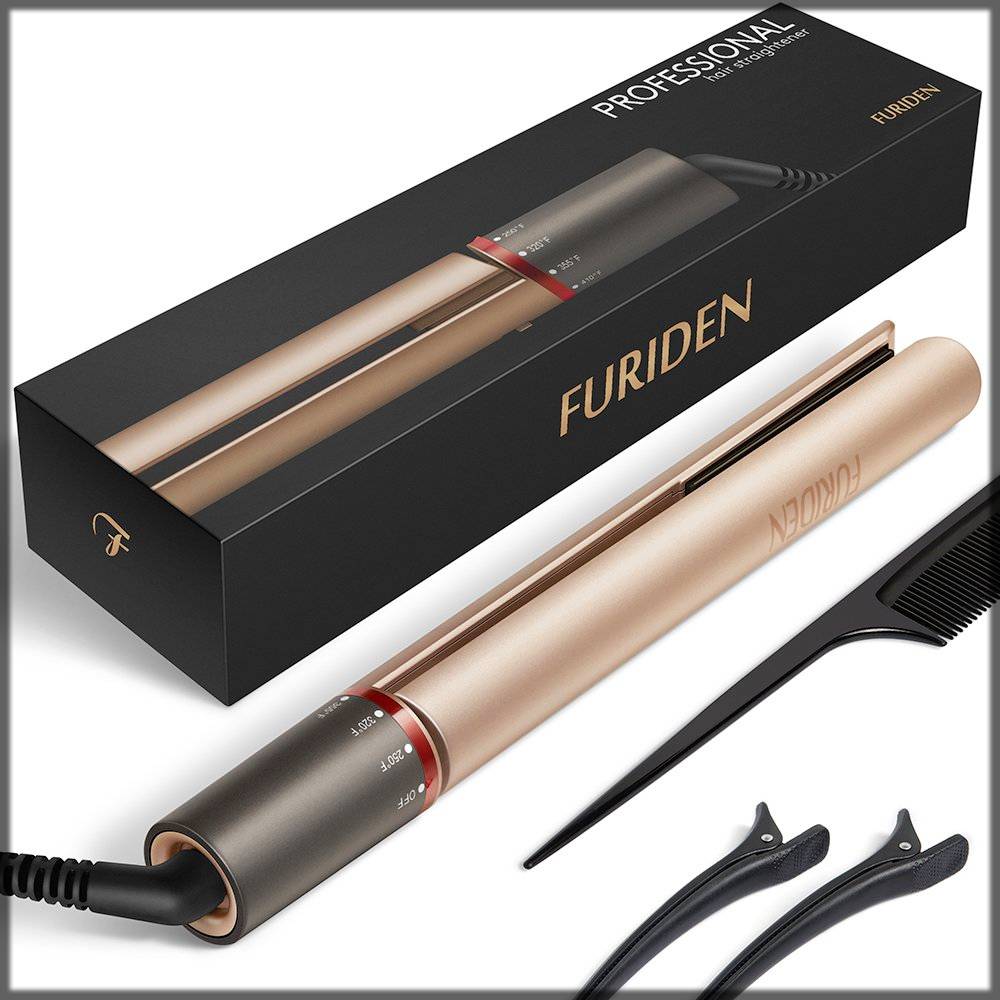 2. Shinon Two in One Scalp Styler
Similarly, the best two in one straightener-crimper is of Shinon brand that is readily available in Pakistan. This is one of the high demanding hair straighteners in Pakistan.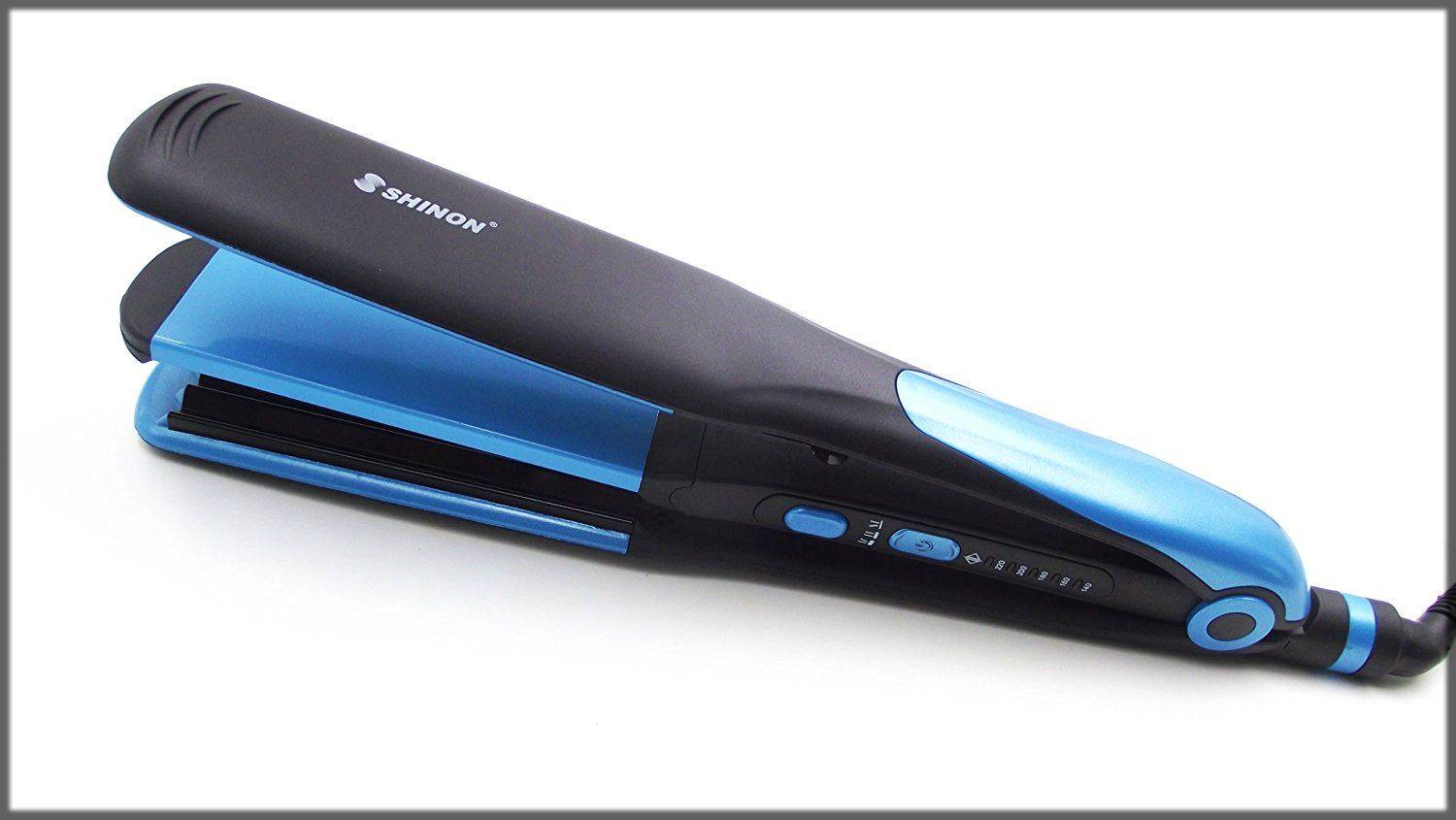 3. Vega Three in One Hair Styler
Nowadays, using three in one hair-electric tool is very common. However, the best three in one hair styler is Vega Black. This excellent straightener has ceramic coated plates and a styling switch for all the styles.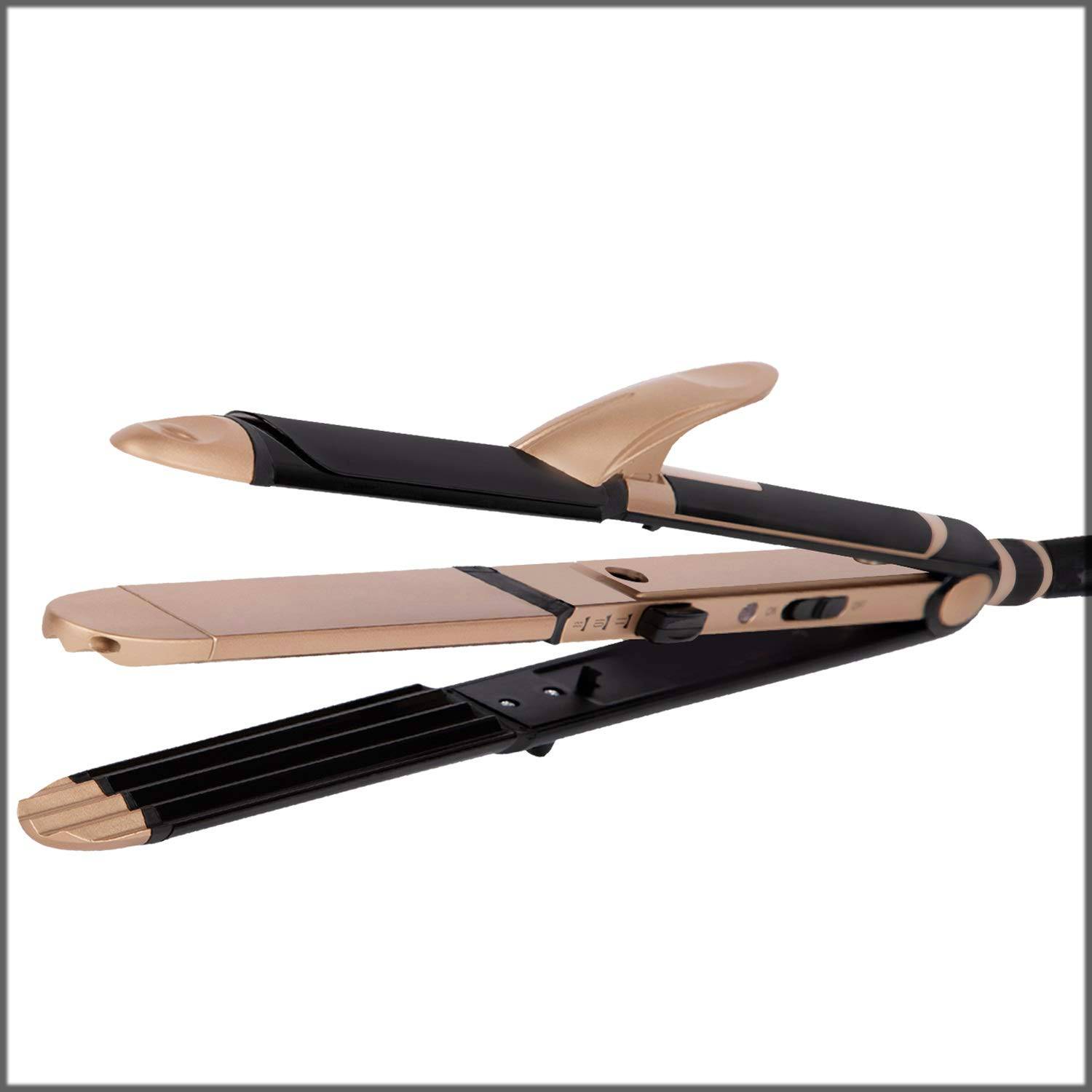 Straightener is the necessary device for girls who like to look sophisticated yet trendy. However, many girls think artificial straightening damages the locks. Therefore, this blog will help them to learn about those straighteners that protect their hair while heating. Also, they can choose the device, which falls in their range.