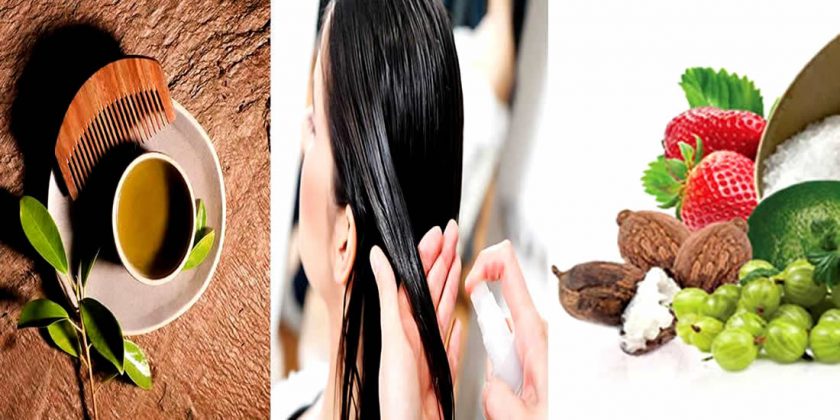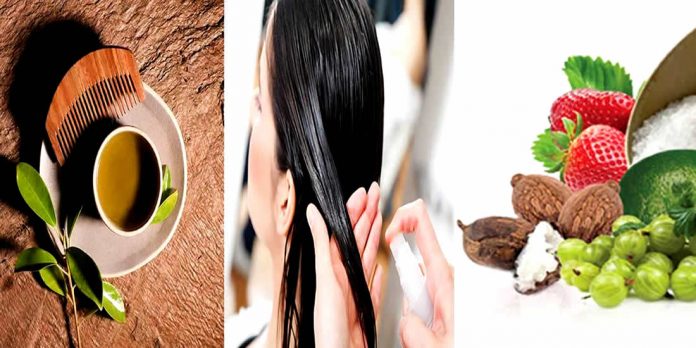 Hair is an integral part of your personality. Nowadays, the head is exposed to dust, dirt, and pollution because of the busy routine. It would help if you washed strands properly to get rid of this pollution by following these beauty tips for hair.
Although various beauty products are available in the market, using natural strategies for managing hair problems is also very useful. Natural methods not only provide positive results, but they are also very economical to perform.
Some people consider that healthy hair is impossible to achieve. Well, I want to let you know that nothing is impossible. Achieving healthy hair is just a few efforts away. Taking these steps is out of your comfort zone but inside your effort zone.

Simple Homemade Beauty Tips for Hair that Actually Work

Every woman loves to have long and thick hair. So, it is a prerequisite to maintain them well. There are a couple of branded products available in the market for scalp treatment. But, they contain harmful chemicals that may destroy your strands. Therefore, one should go for homemade hair treatment. So, check out the natural home remedies and beauty tips for hair maintenance below:
Have a healthy diet.

Use a mild shampoo.

Always apply conditioner.

Use lemon juice for itchy scalp.

Apply honey and olive oil.

Use eggs and beer.

Apply mashed avocado.

Use brown sugar for dandruff.

Apply aloe vera to avoid hairfall.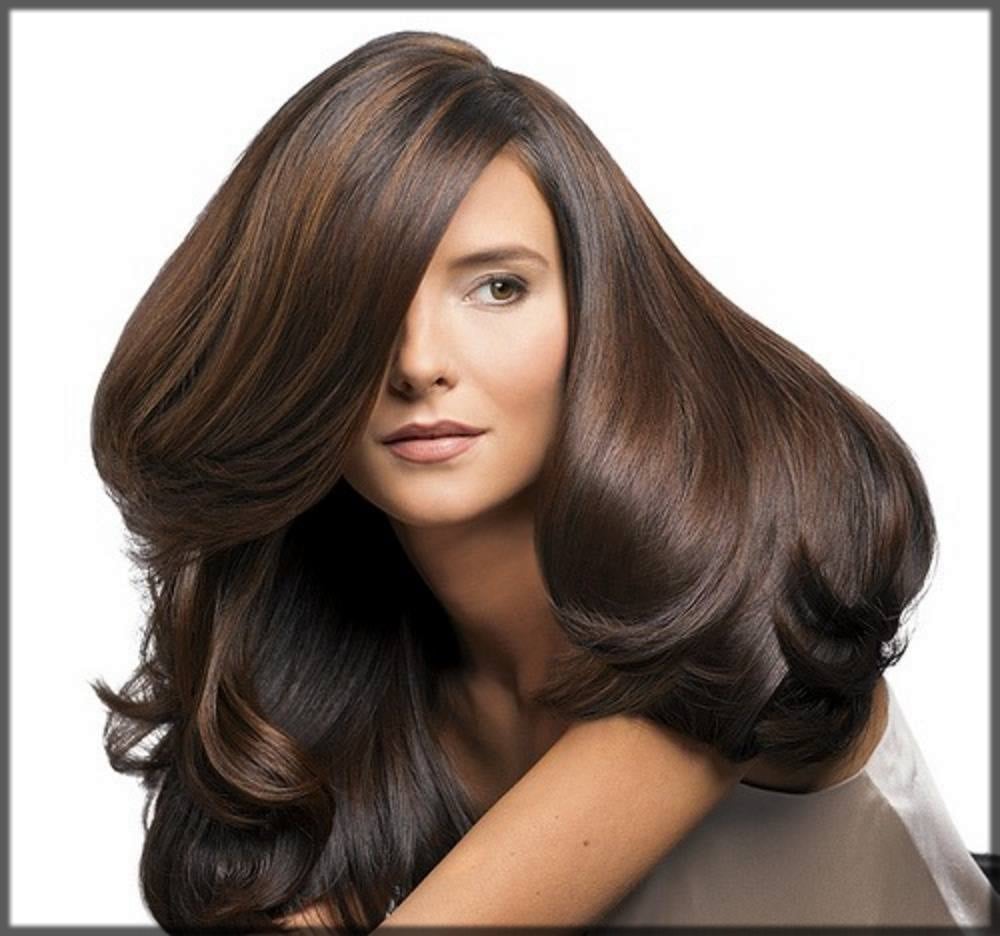 1. Balanced and Varied Diet

A balanced diet contains all the necessary food that your body needs. As your body needs proper nutrition, your head needs that too. Significantly, the vitamin E content in your diet plays a significant role in making strands shiny and thick. Also, it is beneficial for their growth. Therefore, everyone should add sufficient nutrients in her diet for healthy strands.
Here are some additional tips for you if you have the oily, dry, or normal strands' texture. If you have oily strands, then add leafy vegetables and fresh fruits in your diet. Also, add yogurt and salads to your diet. Moreover, use the oils for hair growth and thickness.
However, if you have dry strands, add raw vegetables, pulses, and brown rice to your diet. Furthermore, eat plenty of bananas for profitable growth. Also, take vitamin E capsules.
If your strands are rough, then include sprouts, chicken, and fish on your plate. You must have enough protein content in your diet.
2. Use a Mild Shampoo
Cleanliness is half faith. Therefore, the cleaning of your scalp is essential too. You have to keep your head clean and tidy. For this purpose, choosing the right products is necessary. Clarifying shampoos cause significant results. Therefore, make your scalp clean by applying the right shampoo according to the nature of your strands.


3. Always Apply Conditioner
As mentioned earlier, your hair growth depends a lot on what you eat. The diet includes enough proteins and vitamins. However, sometimes you need an external treatment too. Therefore, individual best conditioners are available in the market.
Conditioners contain enough ingredients that your head needs. You have to apply it after washing your head with shampoo. It will make your hair shiny and silky. Ladies, keep in mind that the conditioner should be used for only 2 to 3 minutes. Rewash it for complete cleansing of your scalp.

4. Use Lemon Juice for Itchy Scalp
If you feel that your scalp is itchy, then apply lemon to the skin of your head. As you know, lemon is rich in vitamins, so they are suitable for your skin. Some girls apply lemon to their skin for a glowing effect. Therefore, you must use lemon to your itchy scalp. This mixture will remove the dry areas of your head. Hence, you can quickly get rid of itchy scalp.
Process:
Take only two tablespoons of lemon and blend it with olive oil and water.

Allow the mixture to rest for 15 minutes in your head.

Finally, wash it after the desired time.
5. Apply Honey and Olive Oil

Is your hair damaged? Usually, the people who are exposed to sun rays most of the time may face this issue. Here we have an easy tip for them. You only need honey and olive oil to treat this problem.
Process:
Mix half a cup of honey with two tables spoons of olive oil.

Let the mixture stay for 20 minutes on your scalp.

Further, rinse your head after the given time.
6. Use Eggs and Beer

Here is a perfect remedy if you want to boost the volume of your strands. With climate change, hair fall starts naturally. Therefore, the importance of hair reduces as a result. You have to use beer and eggs if you face such a loss.
Process:
Add half a cup of beer to 1tpsn oil.

Blend the mixture with one egg.

Further, apply the mixture to your head for 15 minutes.

Finally, rinse your head with lukewarm water.
7. Apply Mashed Avocado
The avocados are from a wealthy family of plants. The highly nutritious avocados are good for healthy strands. Therefore, mash them in the following way to apply on your head. Women who dye hair can also use this mask for reducing the effect of chemicals and providing nourishment.
Process:
Mix ripe avocados with sea salt.

Further, add yogurt in it.

Apply it to your head for 10 minutes.

Finally, apply the shampoo and rinse it with water.
8. Use Brown Sugar for Dandruff
Dandruff is real, and so are people dealing with it. Some people get big itchy scalps due to high dandruff. Therefore, we have a permanent solution for them. First of all, I prefer a good anti-dandruff shampoo. They are readily available in your nearest grocery store. Secondly, we have a home tip for you.
Process:
Mix brown sugar with the conditioner that you use.

Now, make a homogeneous solution of it.

Apply to the parts of your head with dandruff.

Finally, rinse it with water.
9. Apply Aloe Vera to Avoid Hair Fall
Hair fall is the major problem above all. Also, it captures continuous attention to make solutions for it. Applying aloe vera hair mask has been found the best to prevent the hair fall. Also, aloe vera heals your scalp and makes your PH familiar. Do you have open pores? It also helps to clean the pores. Follow these steps to prevent your hair fall.
Process:
Blend the aloe vera gel with half a tablespoon of lemon juice.

Further, mix two spoons of coconut oil in it.

Bring the solution to normal.

Now, gently apply it to your scalp.

Also, wash them after 20 minutes.
You can also use coconut milk for healthy hair growth.
Most of the people think that hair care is difficult. I want to let you all know that it is possible to do it easily. Follow the above mentioned beauty tips for hair to get healthy and thick strands. Also, this article has important tips for you to avoid dandruff and hair fall. Let's accompany the above guidelines to get good strands.