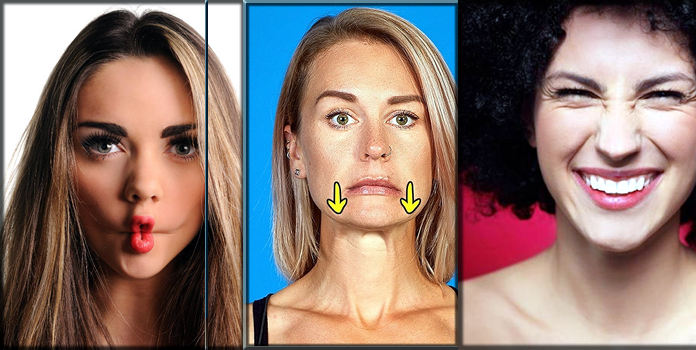 If you have the face fat, and you feel like it is challenging to get a thin face, then this article is for you. I will inform you regarding some face exercises to achieve a slim look rapidly. By doing yoga and adopting healthier eating habits, you can make a slim and defined face in just a few months.
Your face is one of the essential parts that people notice about you. Most of the youngsters want to have sexy face features so that they can look adorable and beautiful. If you have the slim face feature, then you have everything, and everyone will appreciate your beauty.
By making little changes in your face will improve your facial features and beautify you. Performing the following exercises mentioned in this article once a day, these exercises will tighten your face and get rid of the loose face fat!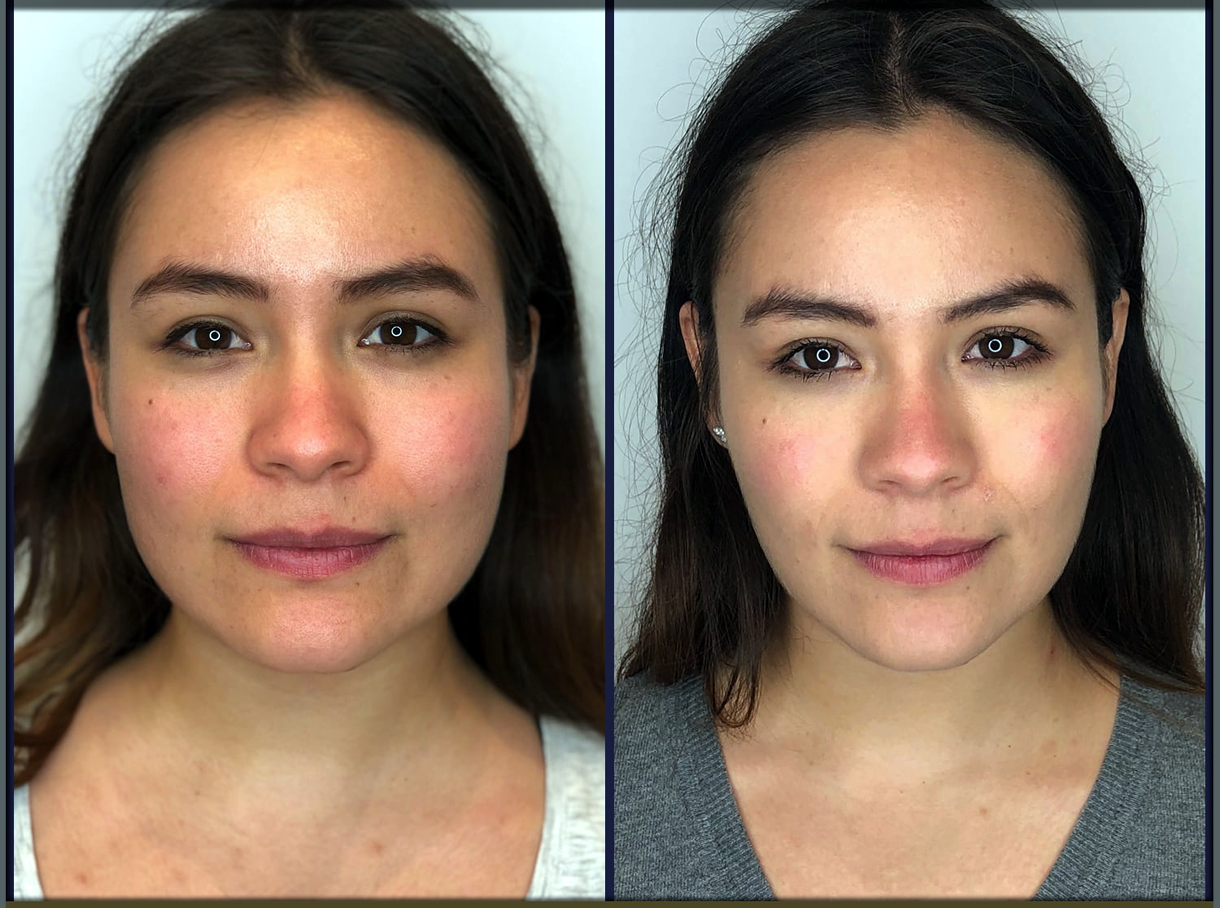 11 Effective Face Exercises To Slim Down Your Face
There are many face exercises for slimming the face. Check out these effective face exercises to slim face and do once in a day for getting an effective result.
1- Tilt Your Head Back



One of the most effective exercise to reduce the jaw and chin from the fatness. Tilting your head back is one of the most effective slim exercises.
How To Perform: For doing this exercise, all you need to do is first sit down with the patience and tilt your head back. Stand out your lower lip as far as you can, and do this for at least 5 to 10 seconds. After this, take a short break. Repeat it 2 to 3 times a day for an excellent result. By doing it regularly, you will get a slim jaw and chin.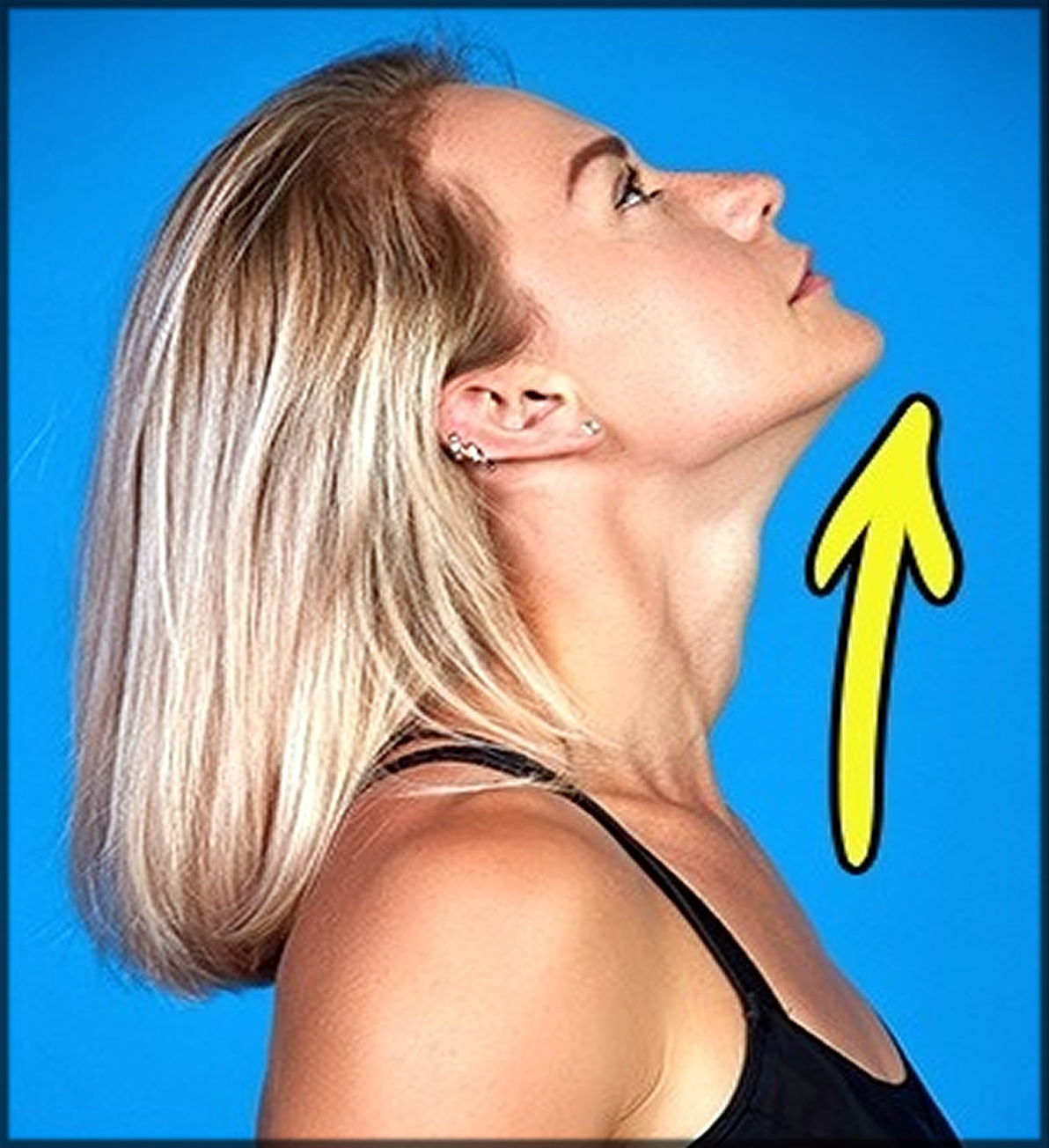 2- Pull The Corners Of Your Lips Down
This exercise is straightforward but beneficial for making your features bright and slim. It helps to reduce the risk of losing the fat in your cheeks. Most of the youngsters having the fat cheeks want to get rid of it. This exercise is definitely for those girls who don't like their chubby faces.
Process: For doing this exercise, make sure you keep your head straight. Pull the corners of your lips down as you do, and then return back to starting position. Do it at least five times a day and get an effective result within just a few days.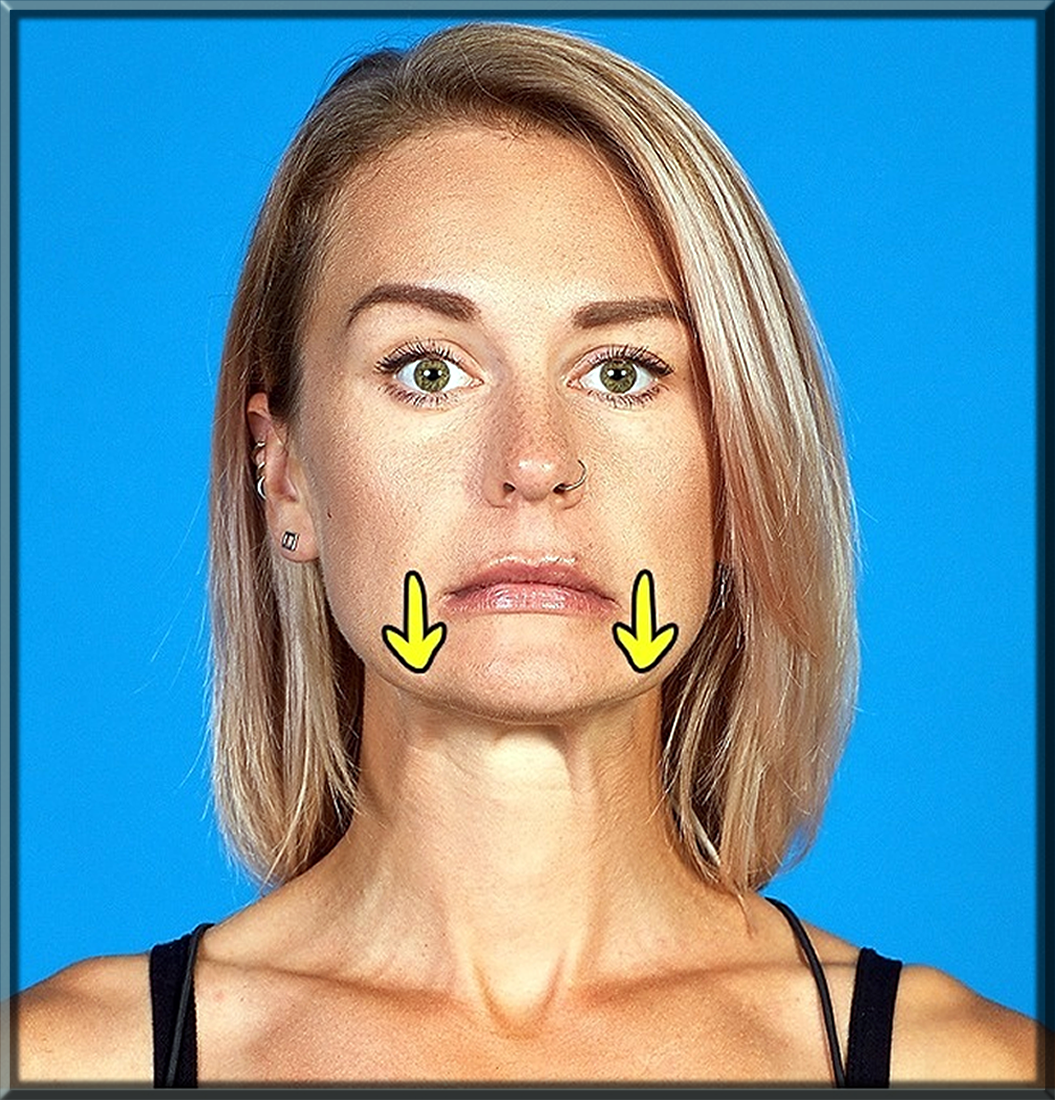 3- Hold A Pencil With Your Lips Tightened
For doing this, you will need a pencil. You will quickly slim your jaw and other facial features by doing this.
What You Need To Do: Sit on any comfortable chair and then take a pencil and put it into your mouth then hold it with your lips. Try not to move your head, and try to write your name in the air. Keep doing this for at least 3 to 4 minutes. Then take a short break and repeat it again. Repeat it two times a day.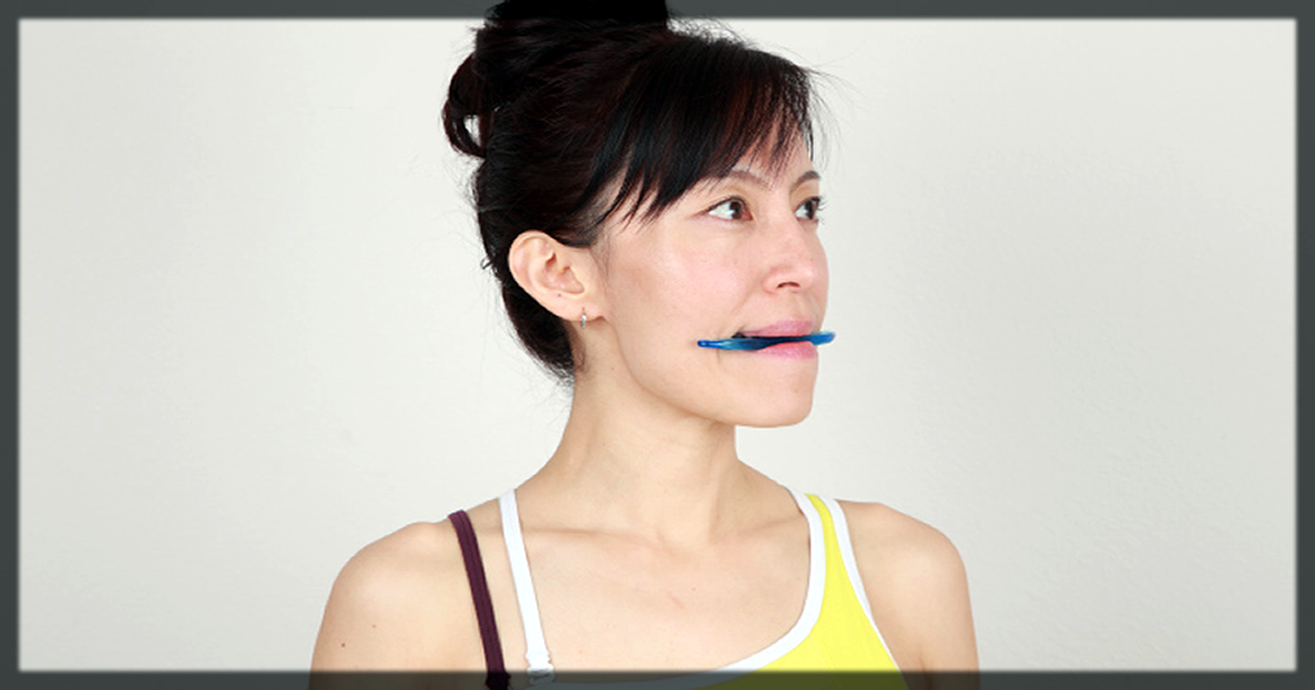 4- Pout Face Exercise To Slim Face

Making the pout is one of the most comfortable exercises as compared to others. All you need to purse your lips and suck into your cheeks. Sucking your lips until it makes a pout. Hold this position for ten seconds. This exercise is beneficial for your jaw to make it slim. Doing this every day and within 30 days, you will get a valid result.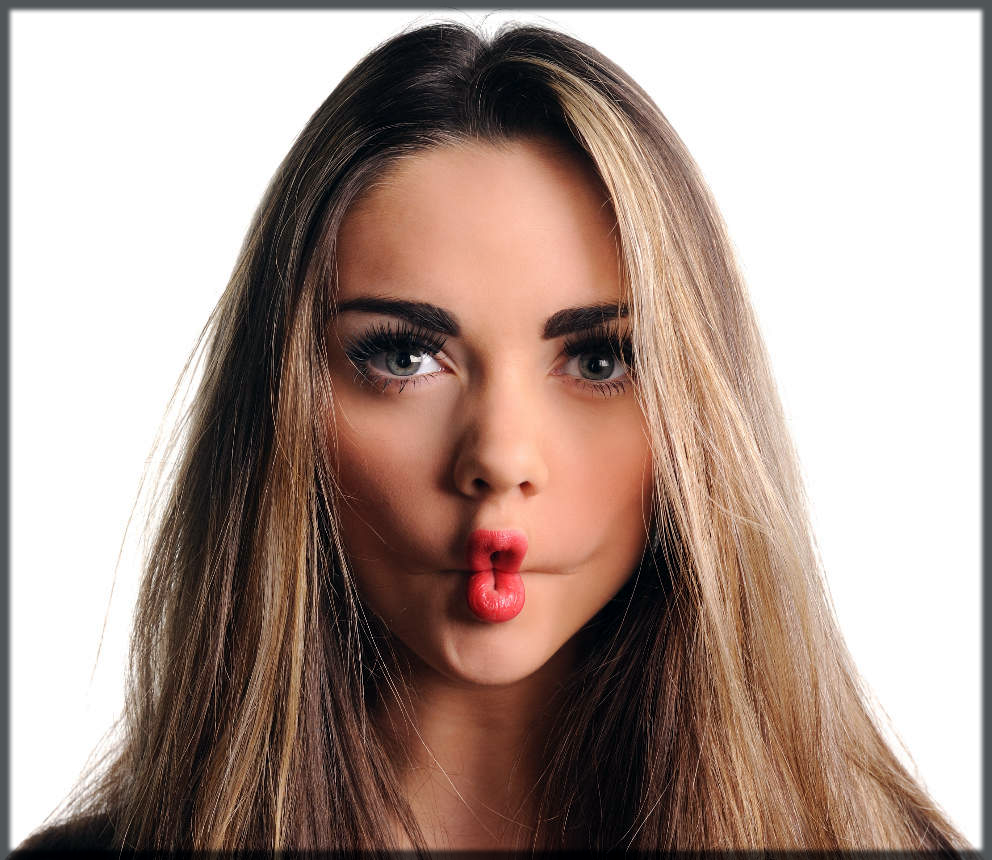 5- Eye Focus Exercise To Slim Face

Need to make your eyebrows smooth? At that point, check this activity and do it every day.
What You Need To Do: Open your eyes wide and ensure your eyebrows are not wrinkled. Remain along these lines and focus at a point in the distance. Unwind and rehash after some time for making your eyebrows smooth and beautiful.
If you have chubby arms, then learn here how to get rid of arm fat.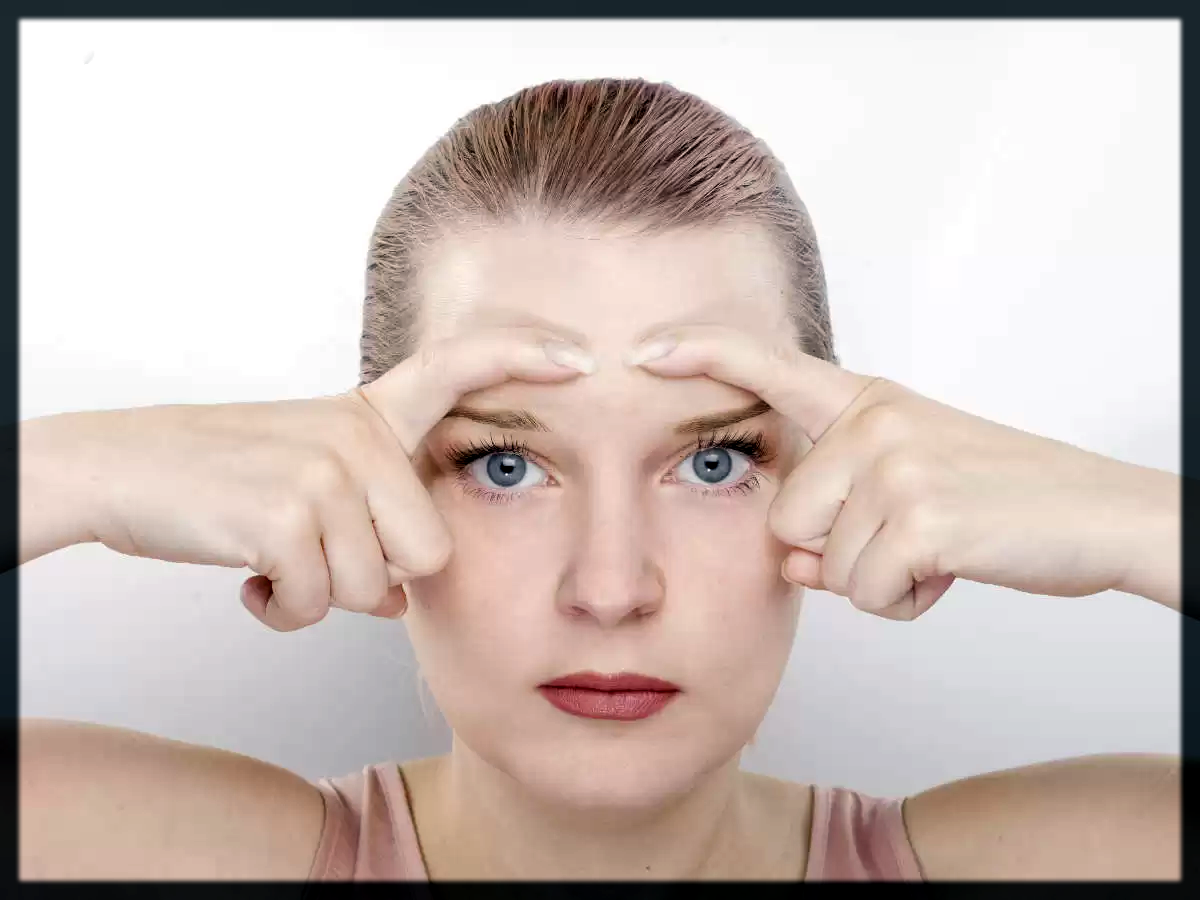 6- Close Your Lips Tightly
For improving your jaws, this is the best exercise. It is one of the easiest and effective tricks. All you need to take a full and relaxed breath, then close your lips immediately and fill it with the air. Now put your hands on your cheeks with the goal that your fingers cover your ears.
Procedure: Presently, begin pushing against your cheeks and making obstruction with your muscles. Do this for 5 to 10 seconds. At that point, enjoy a short breath and then again rehash it 5 to 6 times in a single day.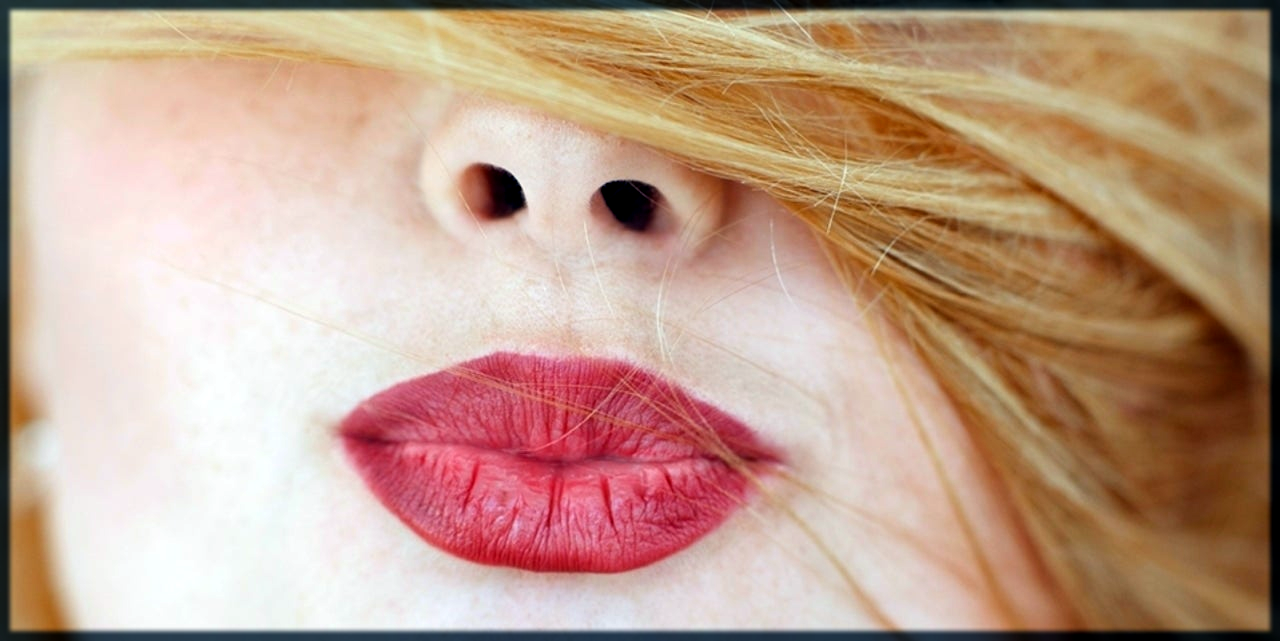 7- Cover Your Teeth With Your Lips
Cover your teeth with the lips is the best trick to get rid of the fat neck muscles and jaws. Also, it helps to remove the double chin, give you the natural face and improve your facial features naturally. Try this once, I hope you will appreciate it and get the effective result.
Process: Open your mouth and cover your entire teeth with the lips. Now move your lower jaw in the forward direction, and push against your chin with your finger. Repeat it ten times a day. Whenever free, try this to get a smooth and beautiful face.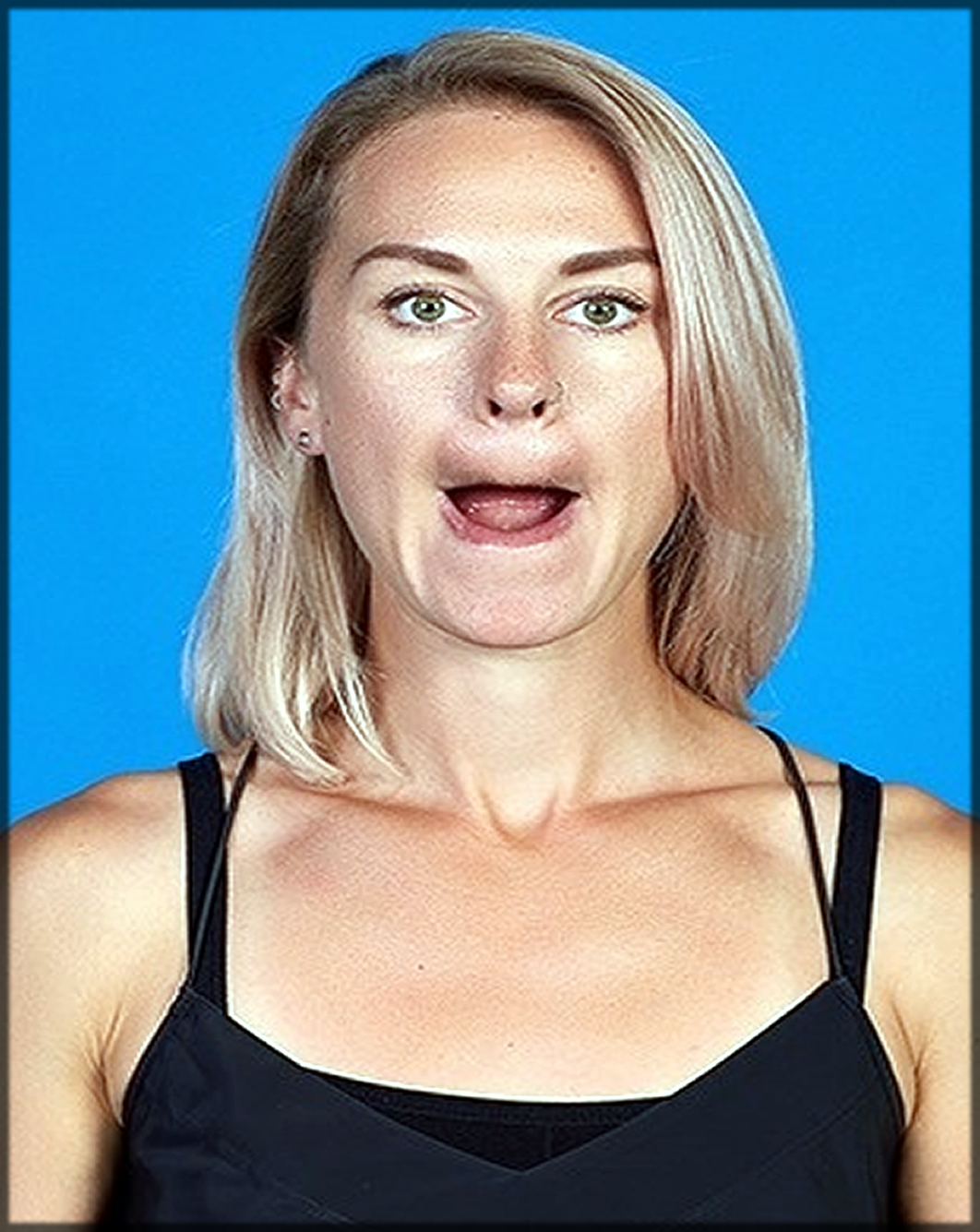 8- Smile Says It All
Simplicity is the power of beauty; always keep smiling to keep you healthy and strong. It's is an exercise because when you smile, your lips and jaws move. All you need to do the smile widely with the close lips; remember your lips are not separated; they are joined together.
How To Do: Hold the smile for 10-second and then bring the face back to the normal position. Doing this exercise every day to refresh your mood and also slim your face. Happy Face is the solution to many diseases, also is beneficial for slimming your look, makes it smooth and fit.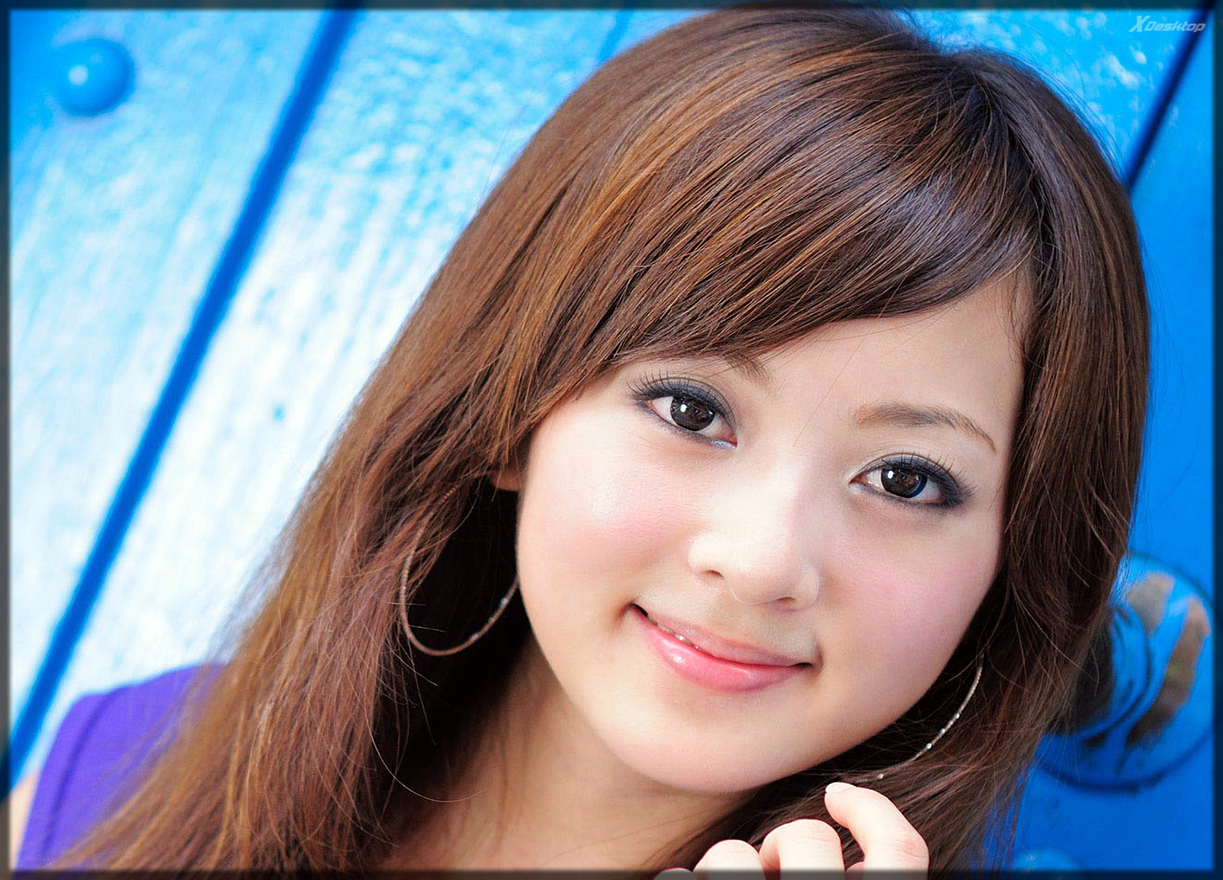 9- Cheek Lifts Exercise
Are you having the fat upper muscles of your cheeks? Do you want to get rid of it? Want to attain the ideal shape that you always wanted for your look? You must do this exercise, which will help you out. It will give your face a slim look as well.
How To Do: Pull the cheeks up without closing the eye. The next step is to push the cheeks up with rising the corners of the lips. Hold it for the ten seconds and then take a short breath, then repeat it. Repeat this exercise ten times a day to get the best results.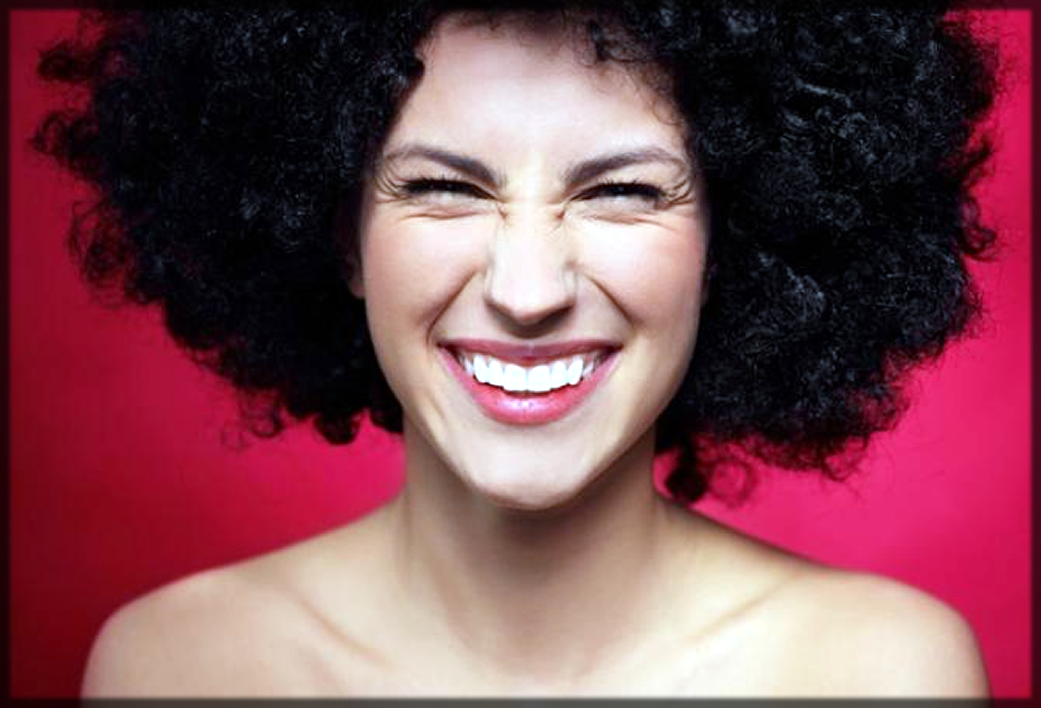 10- Tongue Movement
The following exercise is an excellent way of removing fat cheeks. It is easy to do; you don't need any product for doing this. Perform the following next step to reducing the chubby cheeks and makes your muscles slim and healthy.
Step 1- Sticking the tongue out and stretching it.
Step 2– Try to touch the chin with the tongue.
Step 3– Hold it for the 20 seconds.
Step 4- Hold it tightly.
Step 5– Then take a breath and again repeat it.
Step 6– Do this ten times a day to get the effective result and slim your cheeks as per you wanted and needed.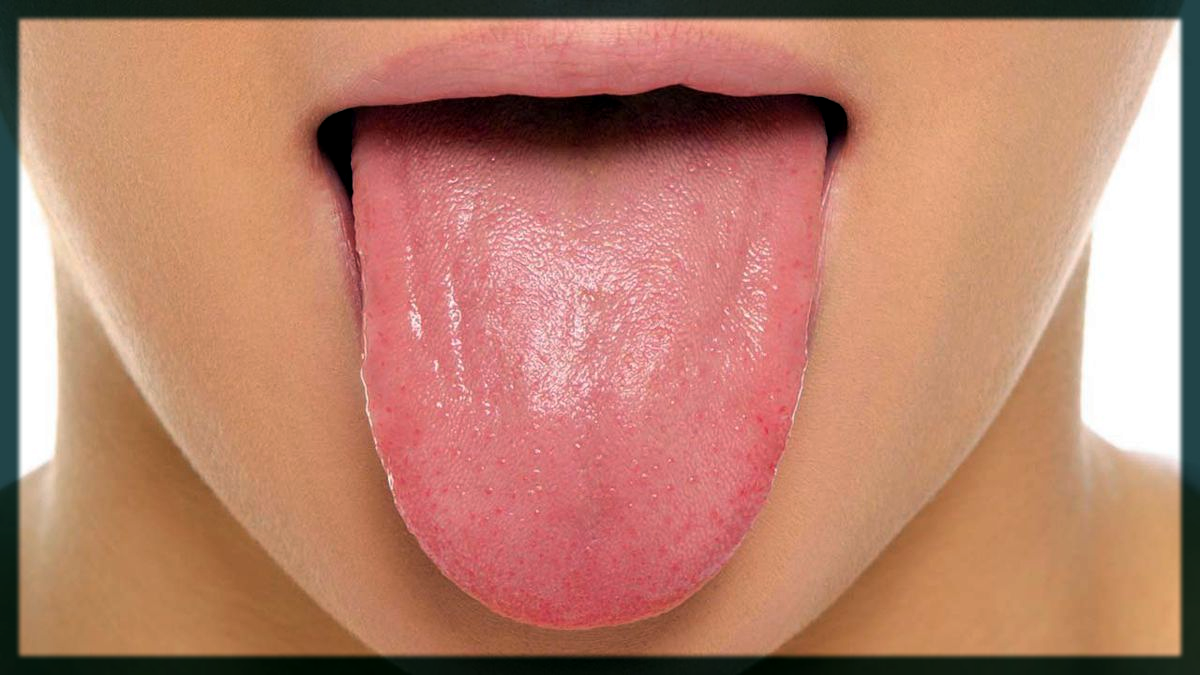 11- Mouthwash Technique To Slim Your Face



It is the most beneficial face exercise that is easy to do. You can do this exercise to slim face at any time and anywhere. This exercise has different practical benefits including:
Reducing the fatness of cheeks

Removing the double chin

Strong your muscles
Procedure: Firstly, buy your favorite mouthwash, then fill your mouth with mouthwash. Transfer it in your mouth from left to right and right to left. Continue the procedure for a few minutes, then take a break and repeat it twice a day. By doing this exercise more than 20 days, you can get a beneficial result.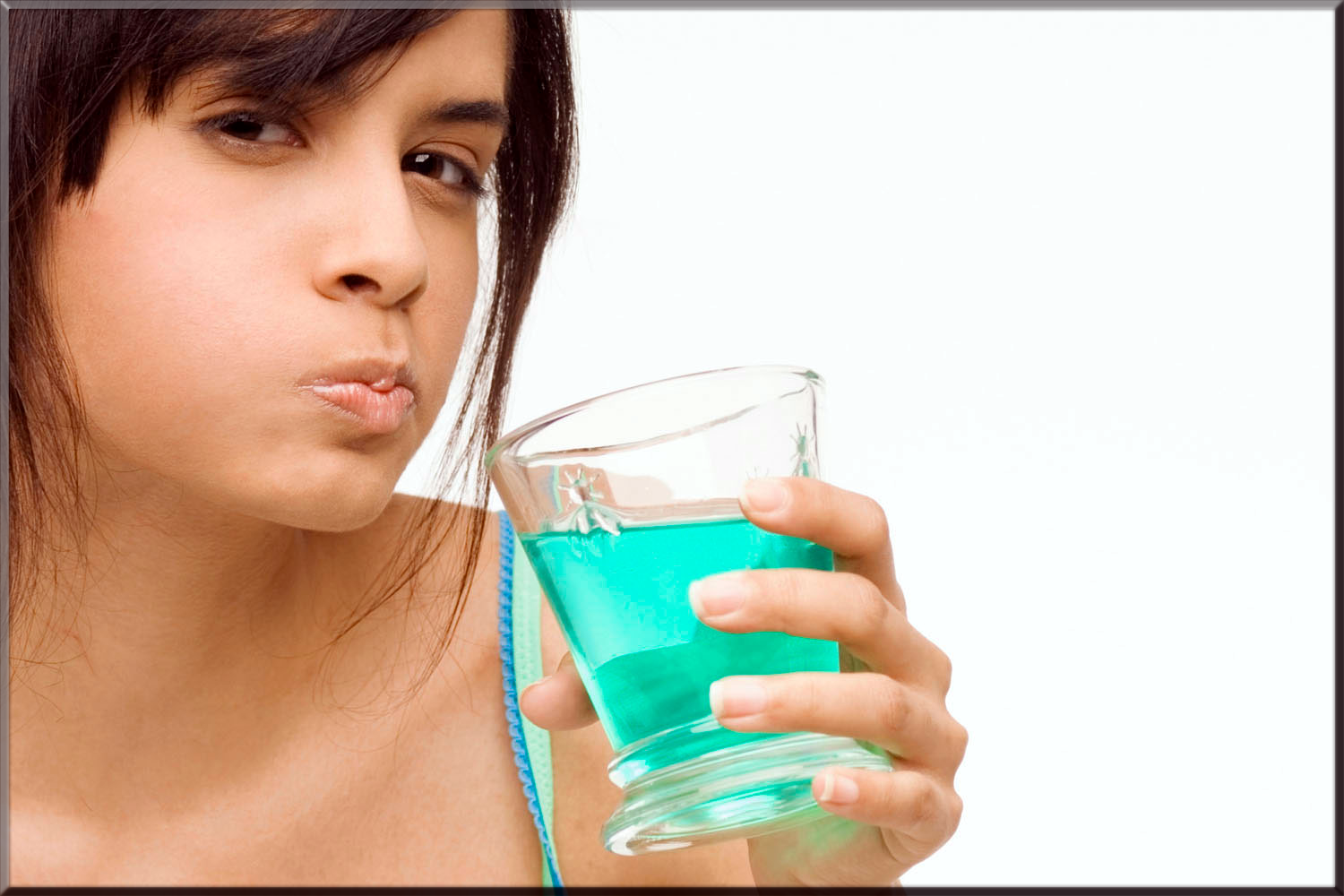 We all are blessed with usually flawless features. Most of us are even getting plastic surgery to improve the features for looking graceful. But the operation is also not an option. You can make your face feature slim, just by doing these above mentioned effective face exercises to slim face and will prettify your self as you want.