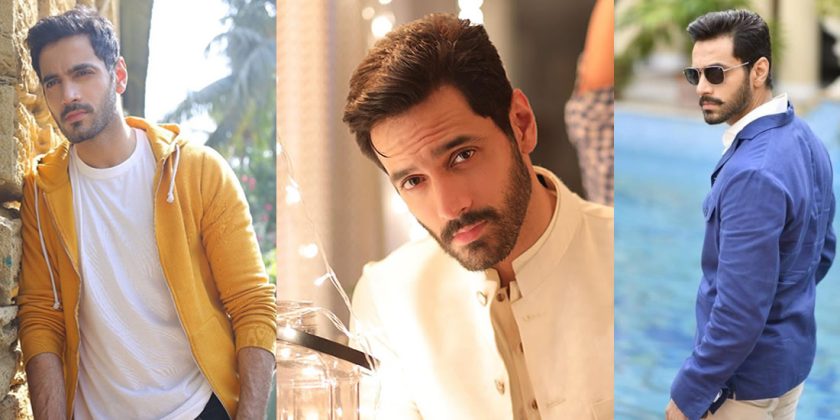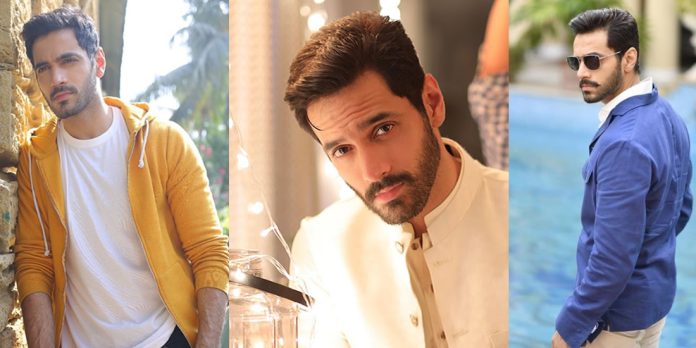 In Pakistan's entertainment business, Wahaj Ali is a remarkable and highly skilled actor whose versatile performances have captivated audiences nationwide. He is 34 years old now and is from Lahore, Pakistan. He spent his formative years there, immersed in the city's rich culture tapestry. Find out everything about your favorite star in Wahaj Ali biography.
With his impressive educational background, natural talent, and unwavering commitment to his craft, Wahaj Ali has risen to the top of the Pakistani entertainment business. His charismatic presence and ability to easily play a wide range of roles have made him a highly sought-after actor in both TV and movies. Wahaj Ali is still a big deal in the fast-paced world of Pakistani entertainment, even as his job changes and grows.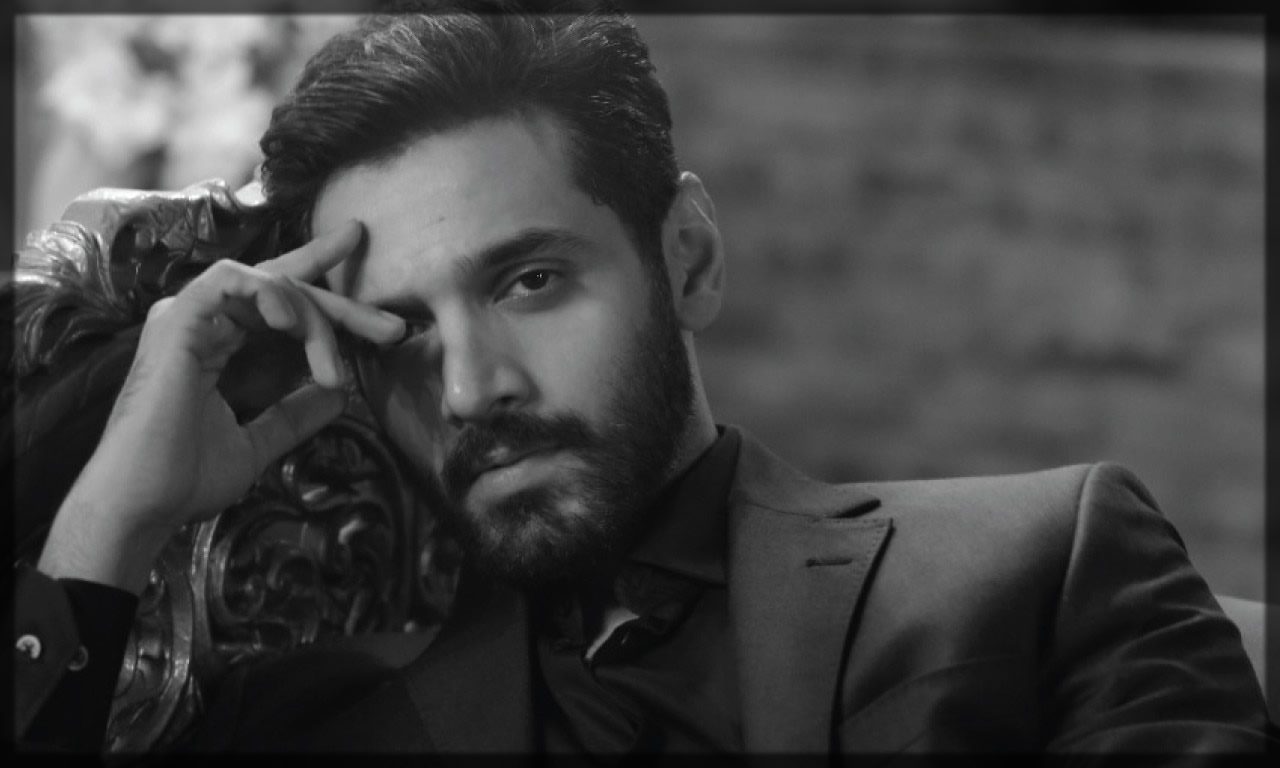 Early Life:
Before starting his career, Wahaj Ali was an assistant director at Samaa TV and simultaneously appeared in TV ads. He also tried his hand at modeling, walking the catwalk, and taking part in picture shoots for well-known brands. The soap series "Ishq Ibadat" on HUM TV in 2015 was Wahaj's first role as an actor. He later played lead roles in several famous dramas, such as "Bharam," "Ehd-e-Wafa," and "Ghissi Pitti Mohabbat." Currently, he is attracting viewers with his role in the drama series "Tere Bin," which he shares with actress Yumna Zaidi. His loyal fans are looking forward to his new projects with great anticipation. Ali's life changed in a big way while he was doing a job at Samaa TV.
| | |
| --- | --- |
| Real Name: | Wahaj Ali |
| Profession: | Actor, Model |
| Age: | He is 34 years old. |
| Birth Place: | Lahore |
| Date of Birth: | 1st December 1988 |
| Religion: | Islam |
| Marital Status: | Married |
| Wife Name: | Sana Farooq |
| Daughter Name: | Amirah Wahaj |
| Wedding Date: | 2016 |
| Home Town: | Karachi |
| Nationality: | Pakistani |
| Height: | He is 5'9″ tall |
| Weight: | 75 kilograms |
| Net Worth: | 5 Million USD |
Education:
In terms of school, Wahaj Ali's journey has been marked by hard work and commitment. His Bachelor of Business Administration (BBA) degree shows his dedication to doing well in school. He learned to be smart about business and analysis while studying at the well-known University of Central Punjab.
In his quest for more information, Wahaj Ali started a life-changing academic journey that led him to earn a master's degree from Lahore's prestigious National College of Arts. This schoolwork helped him learn more about the arts and made him appreciate Pakistan's creative and cultural history even more.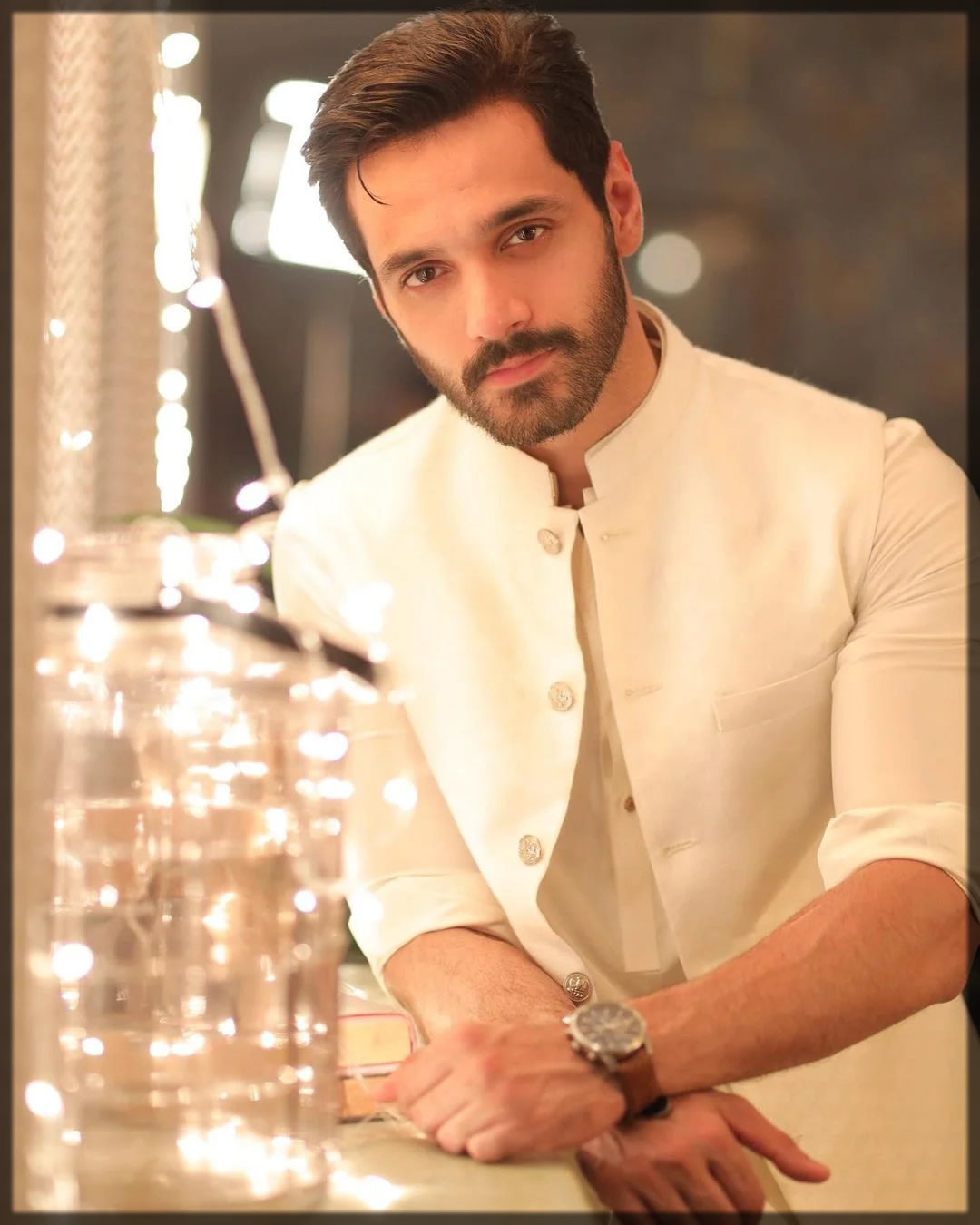 Wahaj Ali Family:
Wahaj Ali is the only child in his home because he comes from a small family with no other children. He says his father works for the government, and his mother works in education. After many years of hard work, Ali earned a degree in business with a focus on banking. On the other hand, there was a big turning point when his parents wanted him to take the Central Superior Services (CSS) test and start working for the government. On the other hand, Ali strongly desired to explore the acting world.
He got his start in the entertainment business when he joined the study team for Nadia Jamil's morning show on Samaa TV—his time spent doing this taught him a lot about the media and entertainment business. Ali then followed his love of the arts by getting a Master's in Multimedia Arts from the well-known National College of Arts.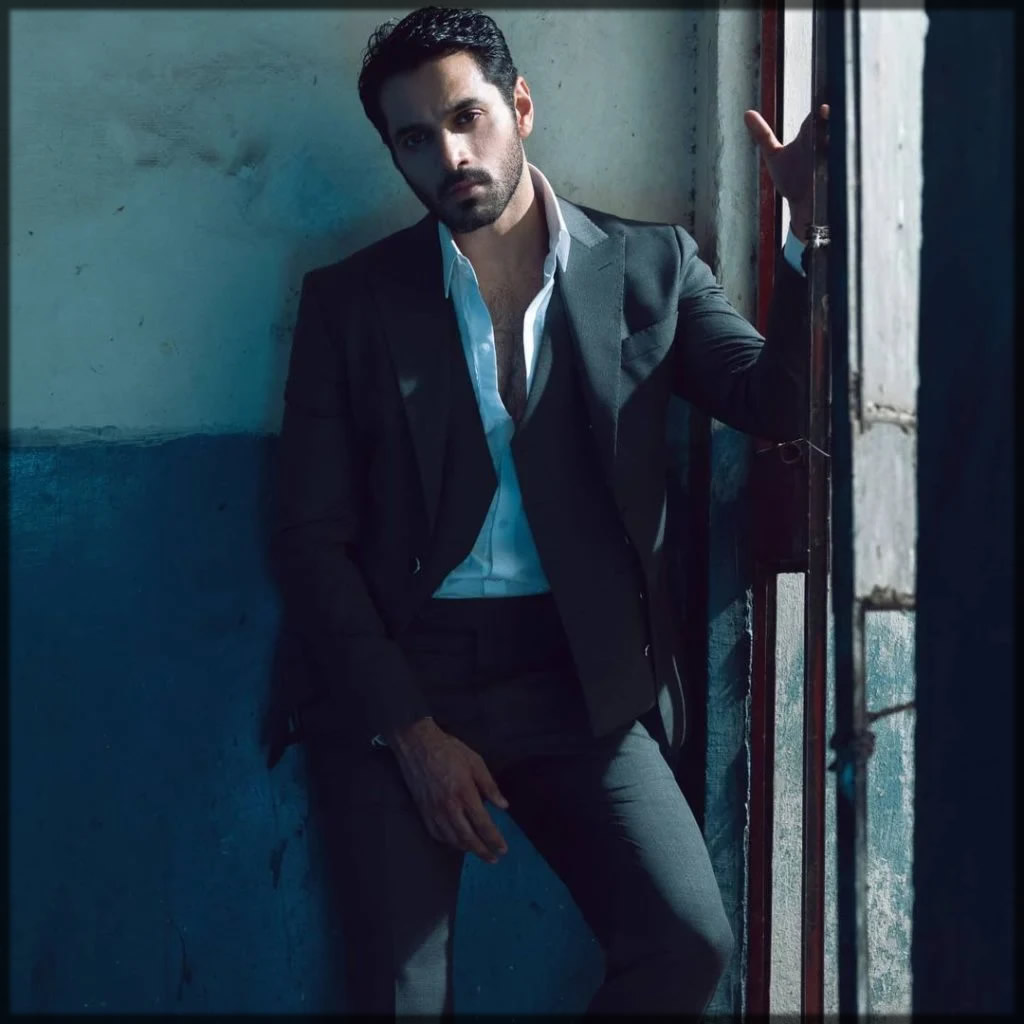 Marriage with Sana Farooq
Lucky for Wahaj, a young guy with hopes and dreams, he met Sana Farooq, a beautiful and graceful woman, by chance. They didn't know then that this chance meeting would lead to a deep and lasting bond that would change their lives forever. Their love for each other strengthened, setting the stage for a love that would grow.
For Wahaj and Sana, the best part of their love story came when they said their vows to each other in front of family and friends in a beautiful and magical wedding in March 2016. The party showed how committed they were and marked the start of a new part of their lives as husband and wife.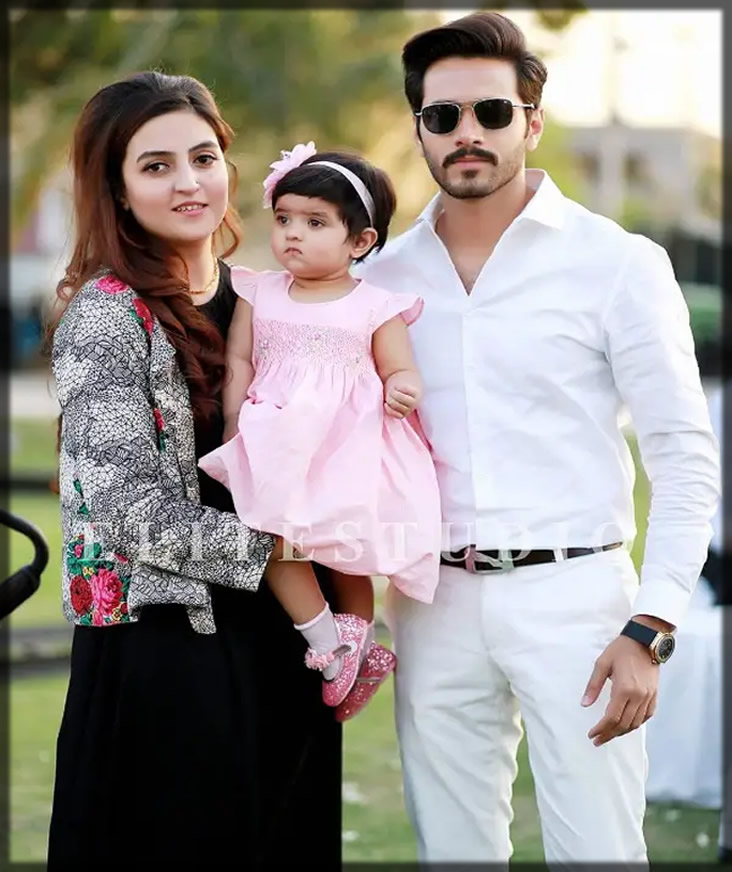 Wahaj Ali's Cute Daughter Amirah
An even better blessing for Wahaj and Sana's marriage was the birth of their beautiful daughter, whom they named Amirah. This excellent addition to their family brought them endless happiness and satisfaction, strengthening their bond as a close-knit and loving family. They began being parents together, enjoying every moment and making beautiful memories.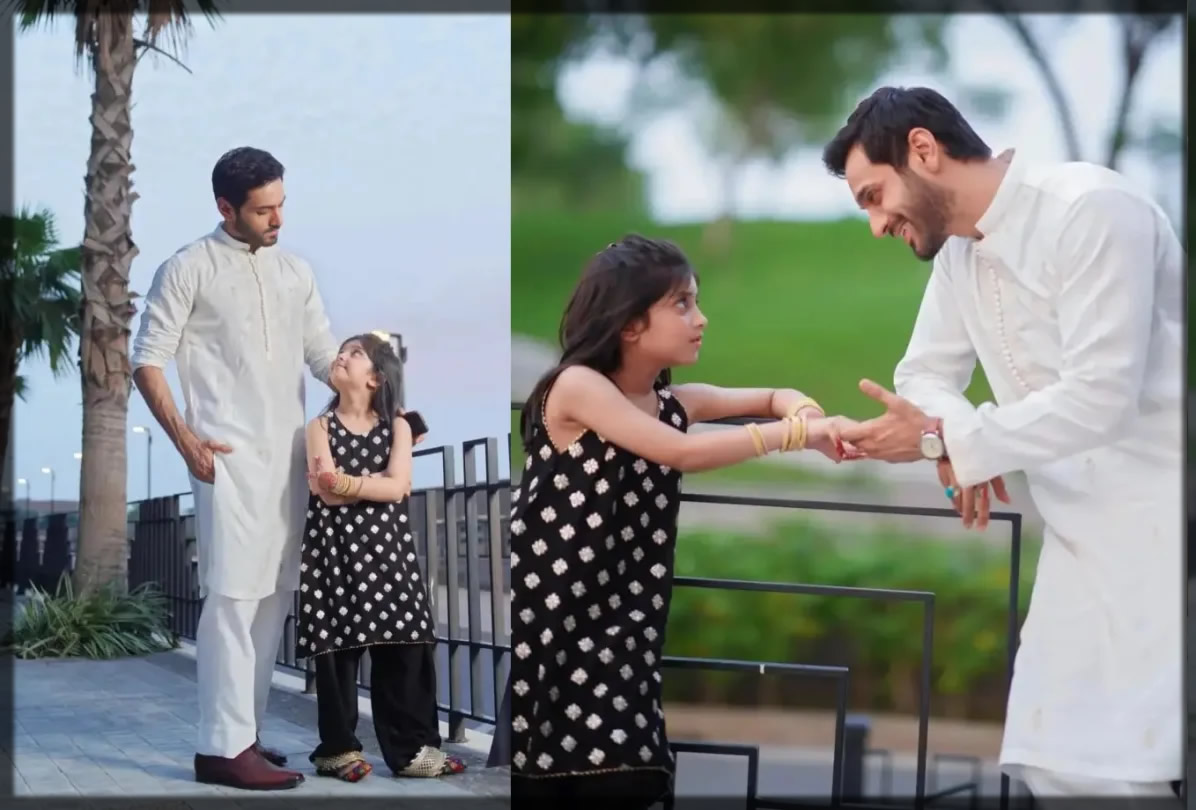 Career:
The first thing he did as an actor was go to the theater in 2007. With an internship at Samaa TV, he got his start in the television business after finishing his studies in multimedia arts. From 2009 to 2011, he worked there as an Assistant Producer. He then moved on to GEO TV and became a director there.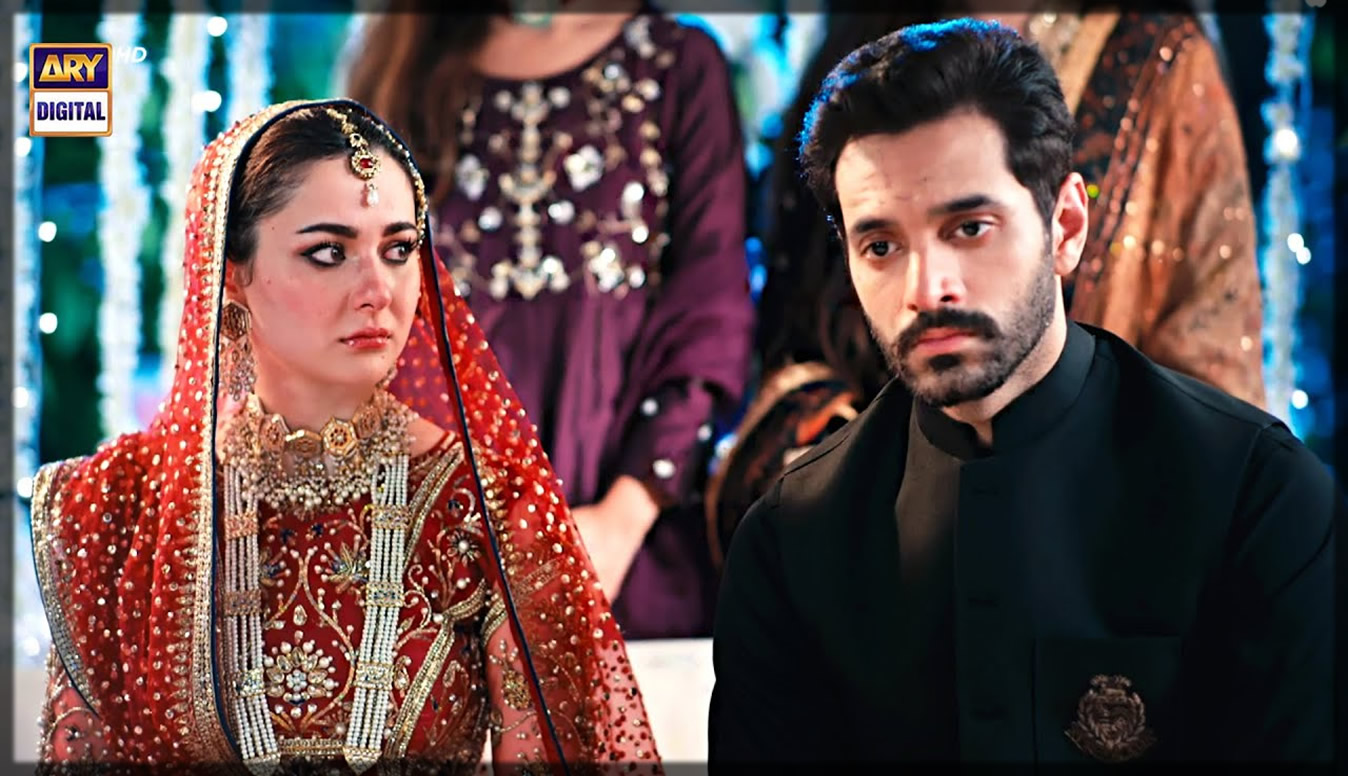 He worked as a producer until 2015 when he first appeared in a TV soap, "Ishq Ibadat." After that, he showed off his wide range of acting skills by playing different roles in drama series like "Gila" (2015), "Dil Nawaz" (2017), "Bharam" (2019), "Ehd-e-Wafa" (2019), and many more. But his part as a Bangladeshi Freedom Fighter in the drama series "Jo Bichar Gye," which he shared with Maya Ali, made him famous worldwide. He wrote many famous plays, such as "Fitoor," "Ghisi Piti Muhabbat," "Ishq Jalebi," and "Dil Na-Umeed to Nahi."
Dramas List
Year
Title
Role
2015
Ishq Ibadat
Sahil
2016
Mera Dard Na Janay Koi
Bilal
Wafa
Hashir
Gila
Sanwal/Ramis
Ahsas
Zohaib
2017
Zoya Sawleha
Faris
Mere Dil Mere Musafir
Hasan
Hari Hari Churiyan
Ali
Dil Nawaz
Fawad
2018
Haiwan
Maan
Mah-e-Tamaam
Taqi Lodhi
2019
Dil-e-Bereham
Tabish
Bharam
Maarif Ali
Ehd-e-Wafa
Shariq Habib
Haqeeqat
Asif
2020
Mera Maan Rakhna
Mohid
Bikhray Moti
Ahad
Ghisi Piti Mohabbat
Rizwan/Riz
2021
Ishq Jalebi
Basim Hussain
Fitoor
Hamza
Dil Na Umeed Toh Nahi
Jamshed "Jimmy"
Jo Bichar Gaye
Shafi Imam Rumi
2022-2023
Mujhe Pyaar Hua Tha
Saad Hussein
Tere Bin
Murtasim Shahnawaz Khan
2023
Jurm
Daniyal
22 Qadam on Green Entertainment
Junaid
Mein
Zaid Asif Shahwani
Famous Roles of Wahaj Ali
Since the beginning of 2022, his work has reached new heights, primarily because of how well he plays romantic roles like Saad in "Mujhe Pyaar Hua Tha," Murtasim in "Tere Bin," and Zaid in "Mein." He has great chemistry on screen with well-known players like Hania Amir, Yumna Zaidi, Rimsha Khan, Maya Ali, Hiba Bukhari, and many more. As well as theater, Wahaj has also worked in movies, with parts in "Superstar" (2019) and "Teri Meri Kahaniyan" (2023).