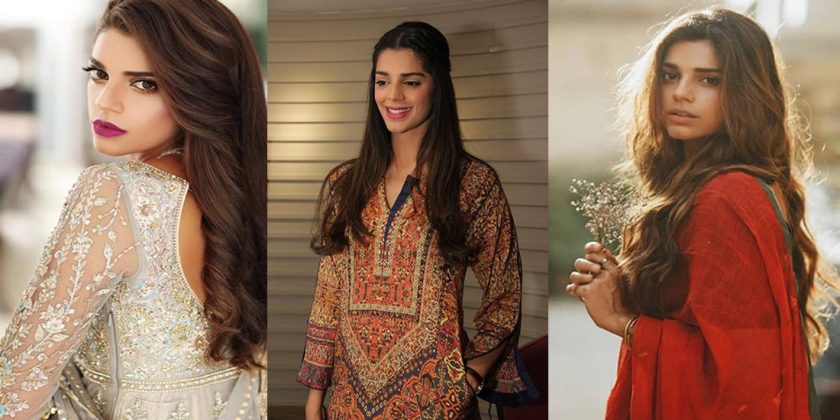 Sanam Saeed is a highly accomplished Pakistani actress, model, and singer known for her versatile talent and contributions to the Pakistani entertainment industry. Born on February 2, 1985, in London, United Kingdom, she later moved to Karachi, Pakistan, where she grew up and pursued her career. Sanam Saeed continues to be a prominent figure in Pakistani entertainment, and her career is marked by a string of successful projects, making her one of the most celebrated artists in the country. Here is detailed biography about Sanam Saeed, keep reading.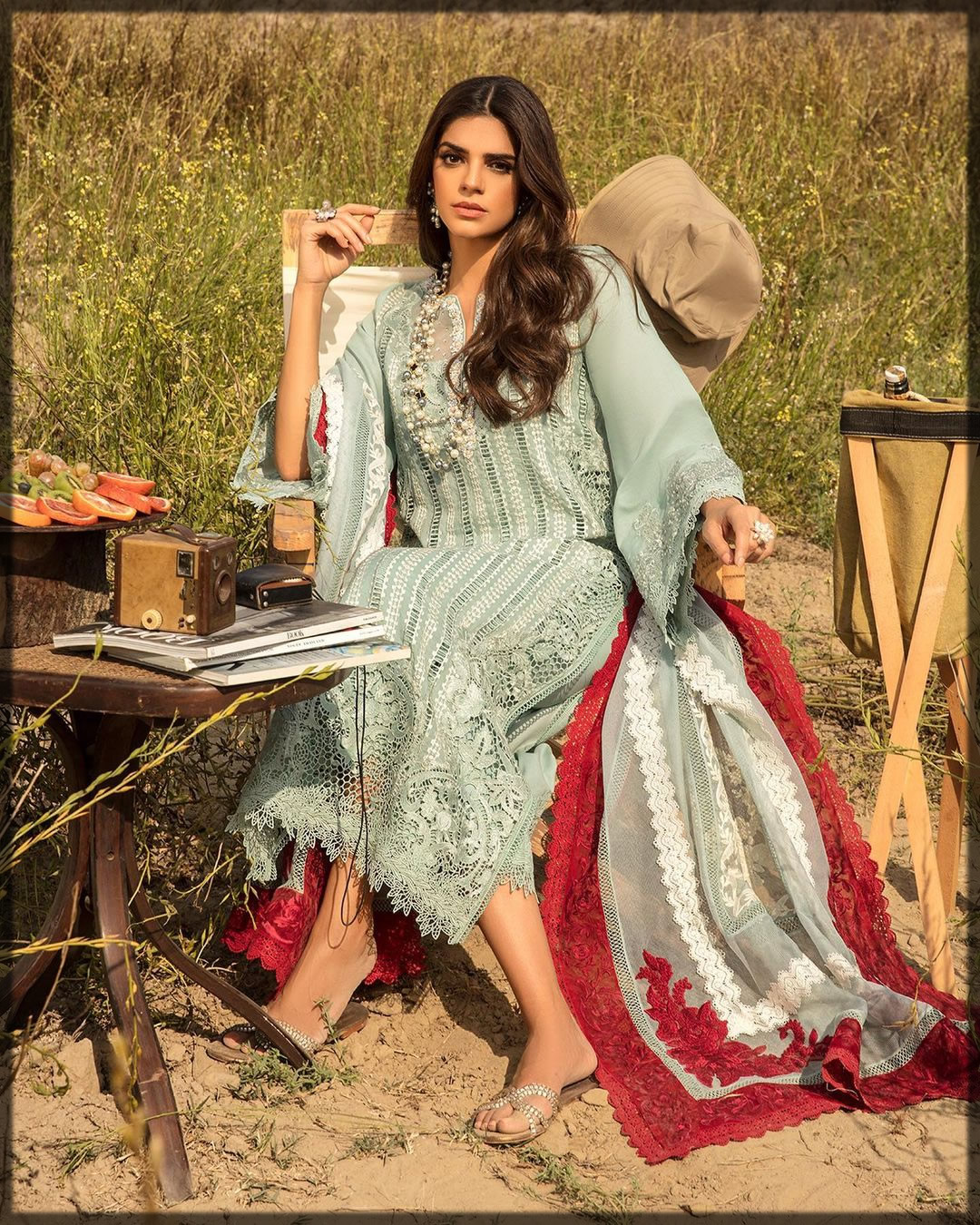 Early Life and Education
Sanam Saeed was raised in a family with a strong artistic background, and her father, Parvez Saeed, was a prominent interior designer. She completed her schooling in Karachi and then pursued higher education abroad. She holds a degree in film studies and journalism from the University of London.
Personal Life
Date of Birth
2 February 1985 (Saturday)
Age
38 Years
Birthplace
London, England, UK
Zodiac sign
Aquarius
Nationality
British Pakistani
Hometown
Karachi, Pakistan
School
Bay View High School, Karachi
College/University
L'Ecole College, Karachi
Educational Qualification
Graduated in film and theater studies at Lahore
Net Worth
5 Million USD
Career Beginnings:
Sanam's illustrious journey in the entertainment world commenced with her foray into modeling, where she showcased not only her striking looks but also an undeniable charisma that captured the attention of both industry insiders and fans alike. Through her early experiences as a model, she collaborated with a myriad of renowned brands and accomplished photographers, solidifying her status as a sought-after and accomplished model.
Her innate ability to bring life to fashion and capture the essence of diverse styles was evident in her modeling assignments, further bolstering her reputation as a multifaceted talent in the world of fashion and entertainment. Her modeling career served as a stepping stone for Sanam Saeed, ultimately propelling her into the realm of acting where she would go on to achieve great success. Yet, it is worth noting that her initial recognition as a model played a pivotal role in establishing her presence in the entertainment industry and laid the foundation for her remarkable career as an actress and a prominent figure in Pakistani showbiz.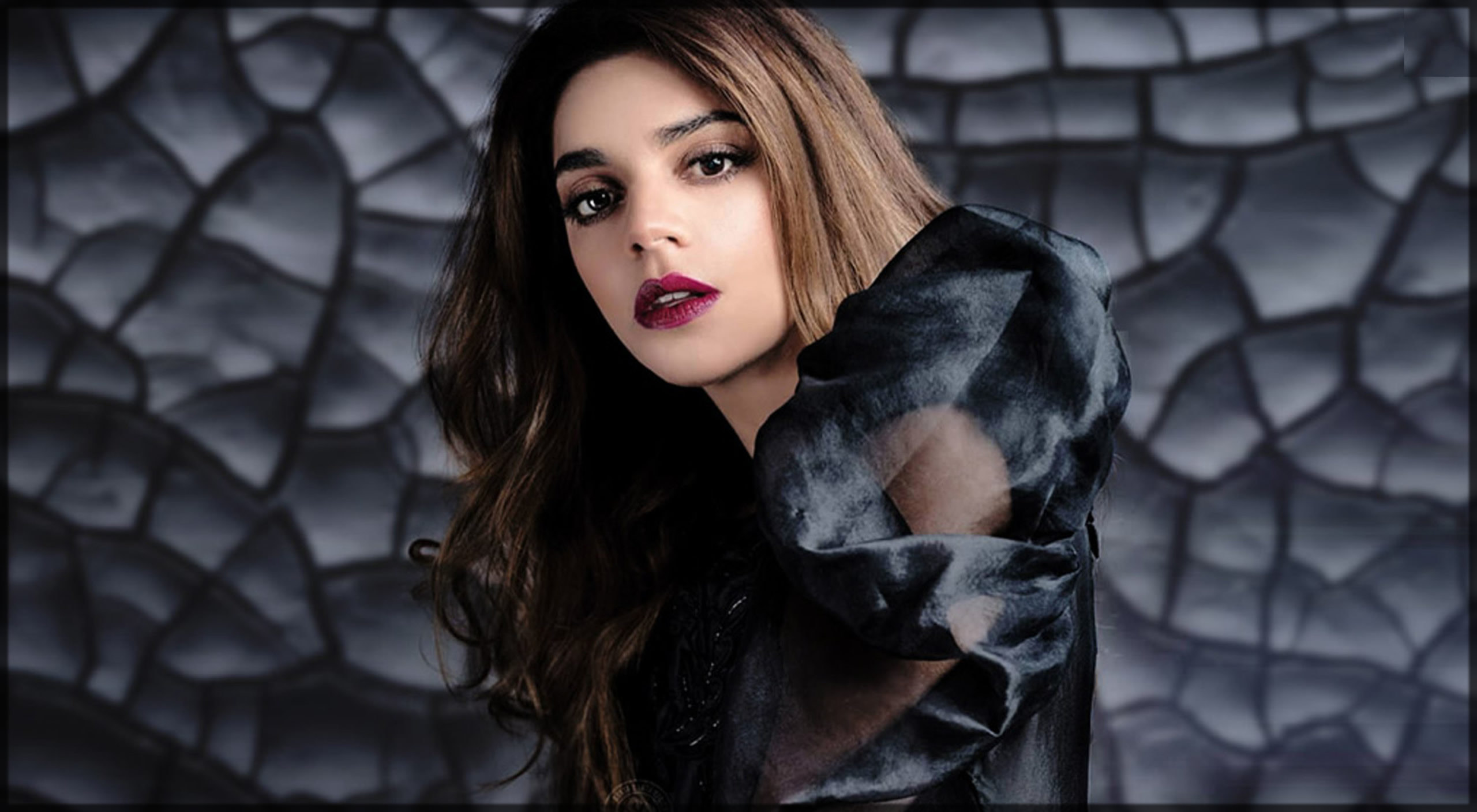 Television Career
Sanam's real breakthrough came when she entered the television industry in Pakistan. She made her acting debut in the popular drama serial "Dil Mera Dhadkan Teri" in 2008, which helped her gain recognition as an actress. However, it was her role as Kashaf Murtaza along side Fawad Khan in the critically acclaimed drama "Zindagi Gulzar Hai" (2012) that catapulted her to stardom. Her portrayal of a strong and independent woman resonated with audiences and critics alike. She continued to work in numerous hit TV dramas, including "Firaaq," "Kadoorat," and "Talkhiyan," showcasing her acting prowess and versatility. Her ability to effortlessly switch between various roles and genres earned her accolades and awards.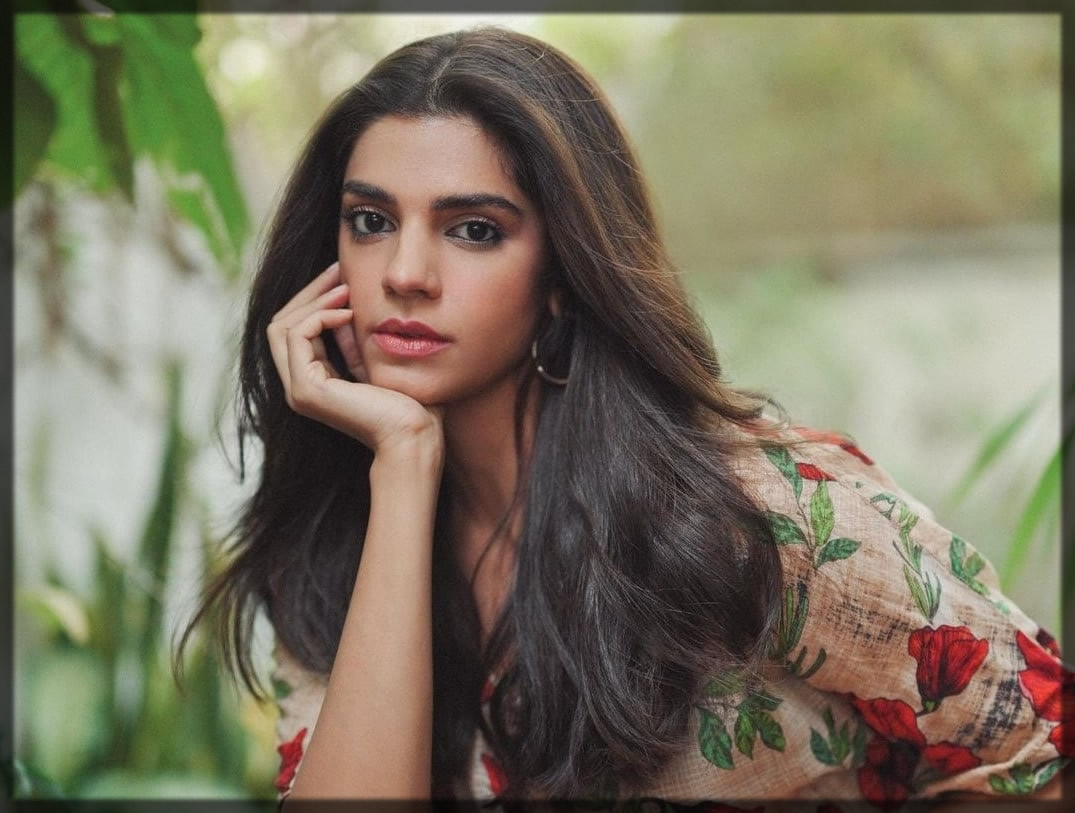 Film Career & Achievements
In addition to her television success, Sanam ventured into Pakistani cinema. She appeared in the 2013 film "Bachaana" and received positive reviews for her performance. However, it was her role in the critically acclaimed 2015 film "Cake" that further solidified her position as a talented actress. "Cake" received international recognition and was Pakistan's official entry for the Best Foreign Language Film category at the 91st Academy Awards.
| Award | Drama | Year |
| --- | --- | --- |
| Model Of The Year, Loreal Paris Award | – | 2012 |
| Best Female In Supporting Role | Dil Mera Dharkan Teri | 2013 |
| Actor Female (Popular) | Zindagi Gulzar Hai | 2013 |
| Best On-Screen Couple (Popular) | Zindagi Gulzar Hai | 2013 |
| On-Screen Couple (Jury) | Zindagi Gulzar Hai | 2013 |
| Best Television Actress [Lux Style Awards] | Zindagi Gulzar Hai | – |
| Supporting Actress [16th Lux Style Awards] | Dobara Phir Se (Film) | – |
| Most Stylish Actress | Cake (Film) | 2017 |
| Best Film Actress Award [Eastern Eye Awards] | Rahm | (2016-2017) |
| Pride Of Pakistan [Daily Times] | – | – |
Famous Role as Kashaf in Zindagi Gulzar Hai
Sanam Saeed's portrayal of Kashaf Murtaza in the popular Pakistani drama series "Zindagi Gulzar Hai" remains one of her most iconic and beloved roles to date. Her performance in the show, which aired in 2012-2013, garnered widespread acclaim for its depth and authenticity. As Kashaf, Sanam breathed life into a strong, independent, and determined character who battled adversity and societal pressures while pursuing her education and career. Her nuanced portrayal of Kashaf's complex emotions, her inner strength, and her gradual transformation into a more open-hearted individual resonated deeply with audiences, making Kashaf Murtaza a memorable and inspirational character in the world of Pakistani television.
Sanam Saeed's impeccable acting skills, coupled with her ability to capture the essence of Kashaf's journey, contributed significantly to the show's immense success. "Zindagi Gulzar Hai" not only propelled Sanam Saeed into the limelight but also cemented her reputation as a versatile and talented actress in the Pakistani entertainment industry. The series remains a cherished favorite among viewers for its compelling storyline and Sanam's exceptional performance as Kashaf continues to be celebrated as a benchmark in Pakistani television.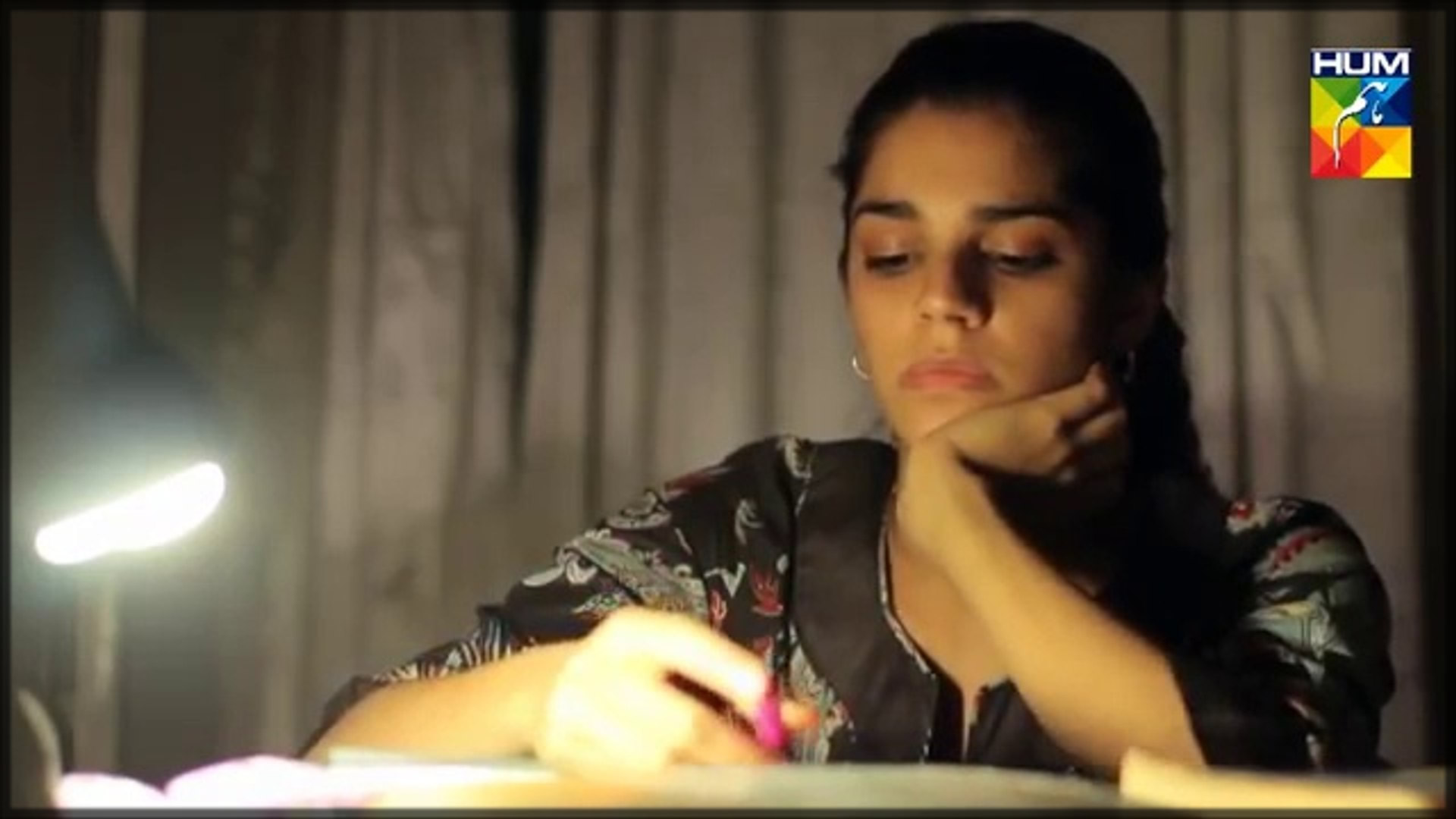 Other Pursuits:
Sanam Saeed is not limited to acting; she is also an accomplished singer. She has lent her melodious voice to various projects and has performed at live events and concerts. She assumed a greater sense of responsibility, becoming the caregiver for her family. Sanam asserts that her maturity grew significantly as she aged, positioning her as one of the most grounded individuals within her family. Playfully, she remarks about how her responsible demeanor often leads people to perceive her as serious and intimidating, although she clarifies that this is not the case.
During the interview, Sanam openly discussed her desire to step back from acting and focus on her teaching career while also starting a family. She referred to this as aspiring for a tranquil lifestyle reminiscent of the "white picket fence and dog" ideal. However, her plans took a turn when her mother fell seriously ill during her early days in Dubai, prompting her to feel the need to be by her side constantly.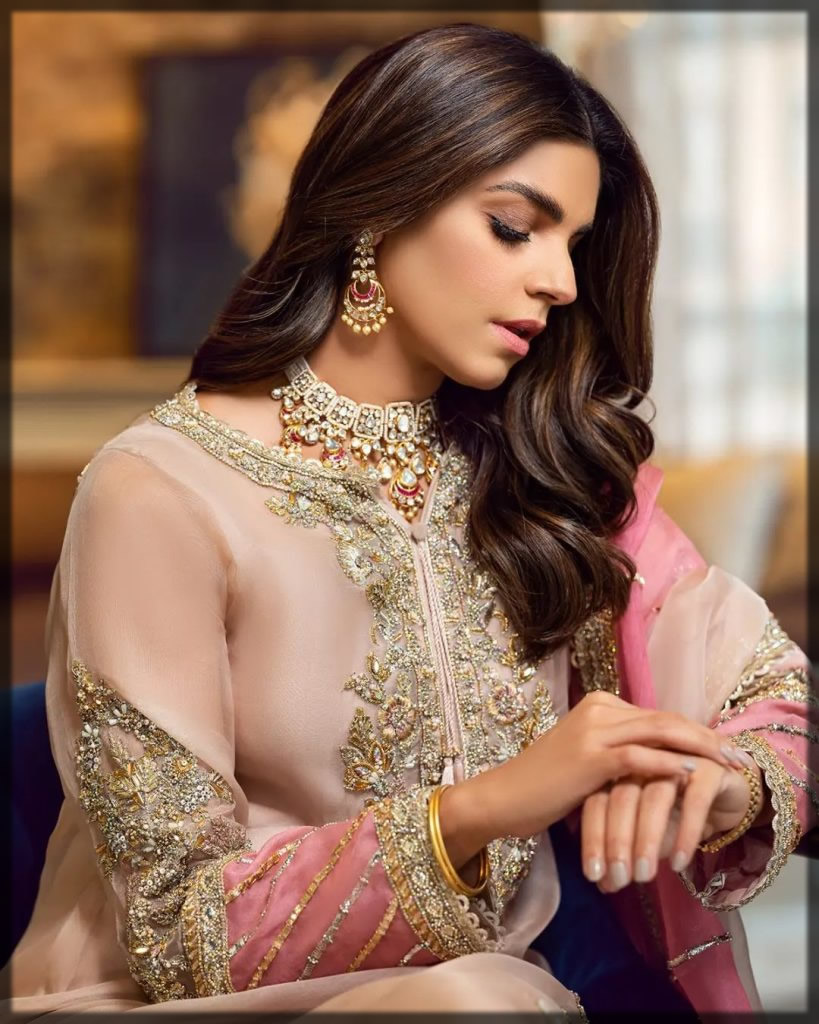 Failed Marriage and Divorce:
Sanam Saeed is known for her private and reserved personality, keeping her personal life away from the spotlight. She married her childhood friend and banker, Farhan Hasan, in 2015, and they led a relatively low-key life. The marriage resulted in divorce and both kept the reasons for separation private. Sanam explained that she made the choice to separate from her spouse in order to be with her mother and provide her with care. She felt it was important to ensure that she could dedicate the love and attention she was meant to give. While Sanam did express regret over leaving her husband, she believed that her mother's well-being and health took precedence in her life at that time.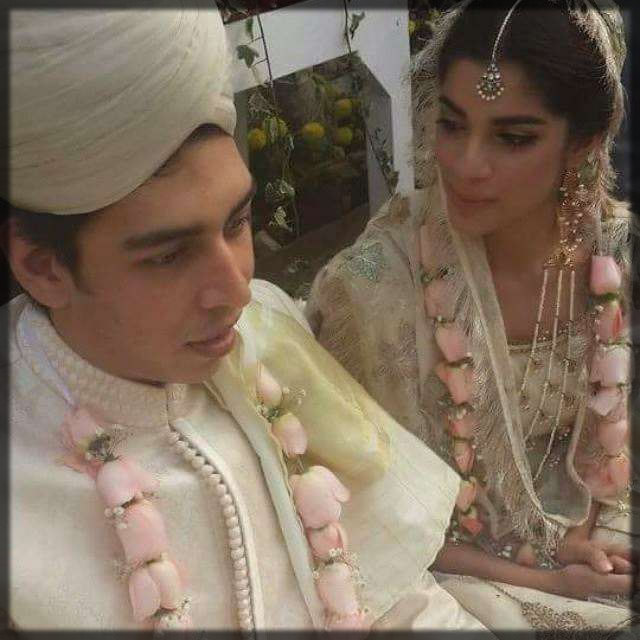 2nd Marriage with Mohib Mirza:
Sanam Saeed's marriage to fellow actor Mohib Mirza was a celebrated event in the world of Pakistani showbiz. The two talented actors tied the knot in 2021, in an intimate and elegant ceremony attended by close friends and family. Their union was a union of not just two individuals but also of shared passion and commitment to the world of entertainment.
Mohib shared his thoughts earlier this year during a podcast hosted by Munib Nawab, emphasizing his belief in second chances and living life to its fullest. Speaking about his wife, he succinctly expressed, "Sanam signifies beloved, and Mohib represents a lover; the rest is self-explanatory." Upon further inquiry, he acknowledged the difficulty they both faced in rebuilding trust after their past experiences but ultimately found each other and rekindled their happiness.
During the podcast, Fahad Mustafa jokingly asked Sanam whether congratulations were in order for her recent wedding, to which she nodded in affirmation. Notably, the actors from "Ishrat: Made In China" had maintained a high level of privacy about their personal lives until Mohib's revelation about their marriage on the podcast. Sanam also shared a photograph of her engagement ring and numerous travel pictures with her now-husband on a popular photo-sharing platform in her 2022 recap.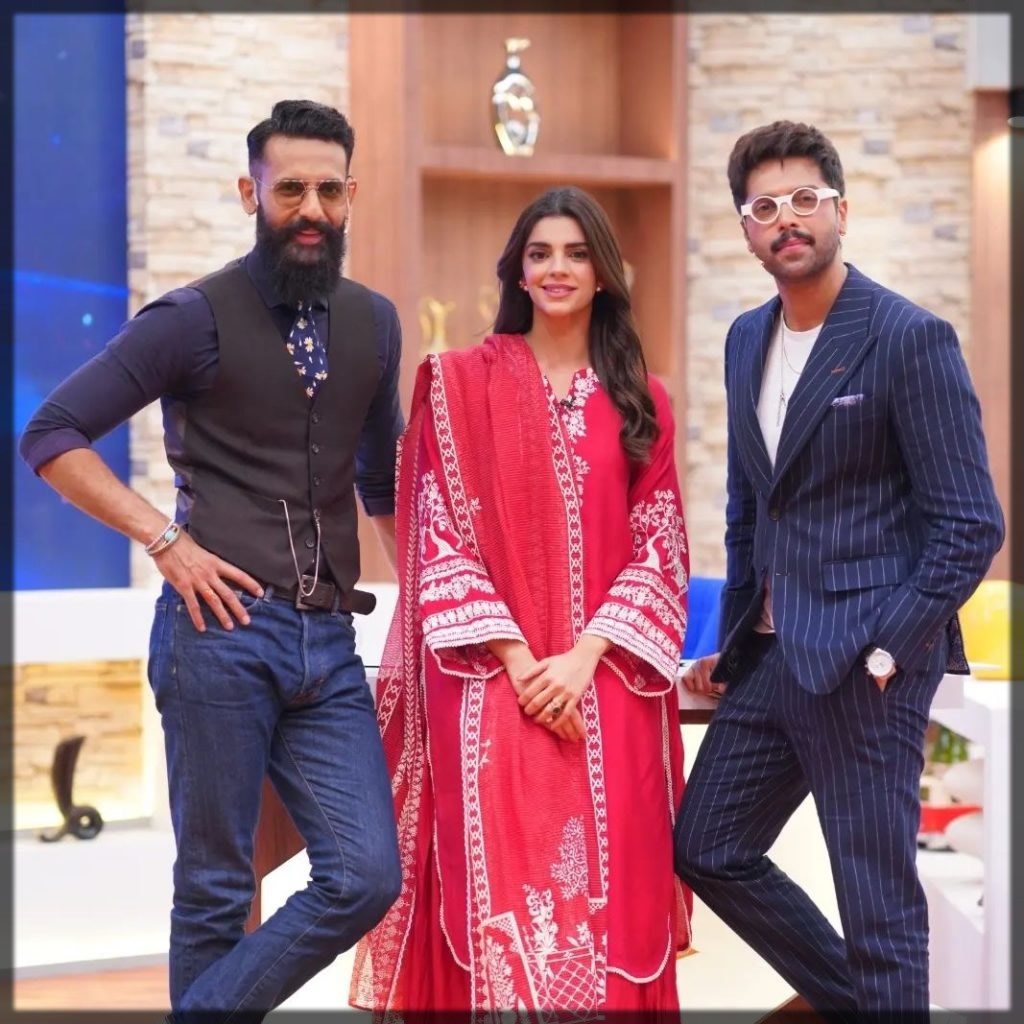 Legacy:
Sanam Saeed is widely regarded as one of Pakistan's most talented and versatile actresses. Her ability to breathe life into complex and diverse characters, coupled with her dedication to her craft, has earned her a special place in the hearts of fans and the respect of the industry. Sanam Saeed and Mohib Mirza's marriage has been a symbol of mutual respect and understanding between two prominent figures in the Pakistani entertainment industry.
While they have continued to pursue their respective careers in acting and modeling, their relationship has remained strong, often serving as an example of a successful partnership between artists in the ever-evolving world of showbiz. Their love story continues to be an inspiration to many, reflecting a beautiful blend of personal and professional harmony.