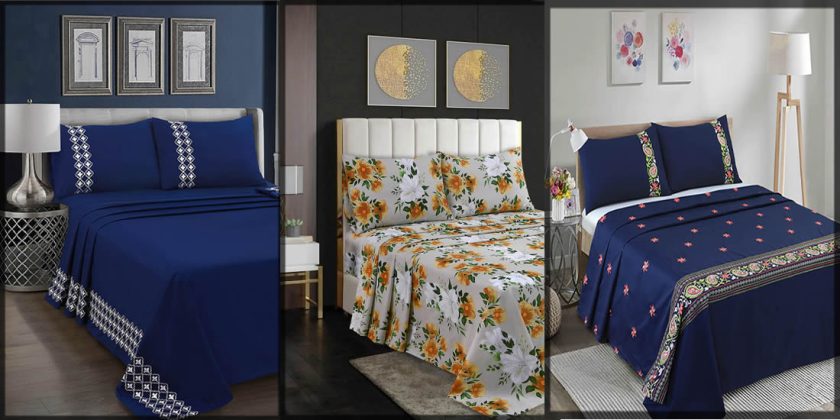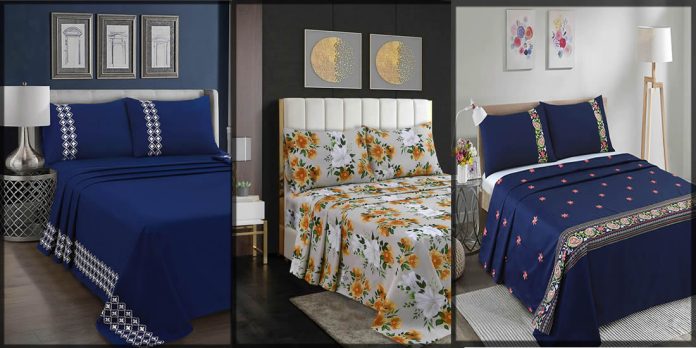 Some people care what their bedsheets look like, while others mysteriously don't like them, but bedroom decor is incomplete without a complementing bedsheet. There is no question that bedsheets are one of the essential details of your bedroom. But what are the best bedsheet designs for you? Here, we will show you modern bedsheet designs to make you feel comfortable and cozy.
Just because different people have different preferences does not mean no one else is right for you. With so many other design ideas, knowing what's best for you takes time. So whether you are looking for a simple, timeless design or you are looking for something more celebrating, you are at the right place.
When choosing a perfect bedsheet, you need to find something that will keep you super comfy all night long. We are here to provide you with the best bedsheet designs to match your bedroom decor theme and make your bed look perfect and brand new. So don't wait any longer and start scrolling already!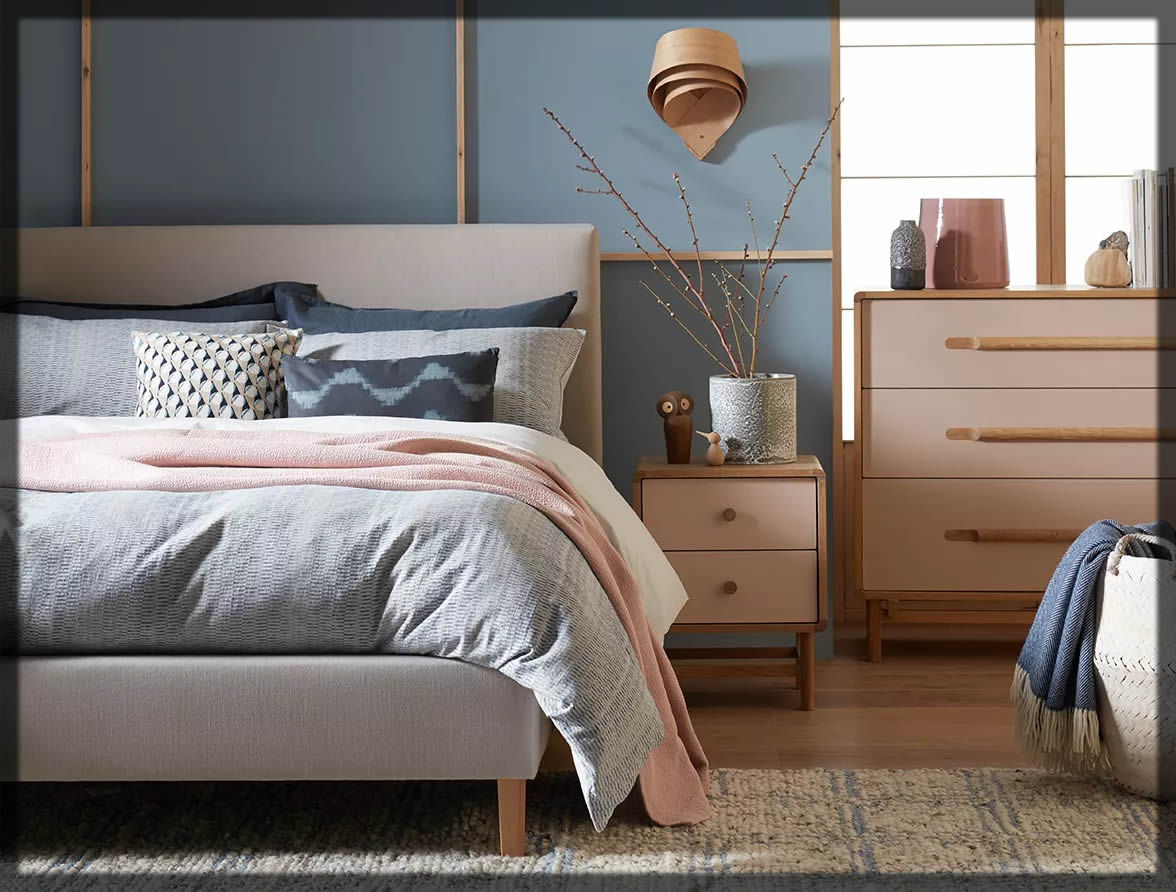 Modern Bedsheet Designs for your Bedroom
Whether you are a newlywed couple or a housewife looking for daily use bedsheets, we have everything for everyone in this blog. We have mentioned designer bedsheet designs, cotton bedsheets for daily use, couple's bedspreads, luxury bedding, and sheets with comforters or quilts. Let us help you find the perfect bedsheet design for you.
1- Designer Bedsheet Designs
Finding the perfect stuff with contrasting designs in one place is tiring. You can check out branded designer bedsheets below that you can either order online or physically visit the outlet for some homey shopping. Bedsheets are a staple of any home. Whether you are looking to install a new mattress, build a new chest of drawers, or want to make your bed sound like the perfect way to cost! The best deals on sheets are usually found on their websites and stores, where you can buy them at meager prices. Check out the most demanded designer bedsheet designs that instantly elevate your bedroom's whole setting.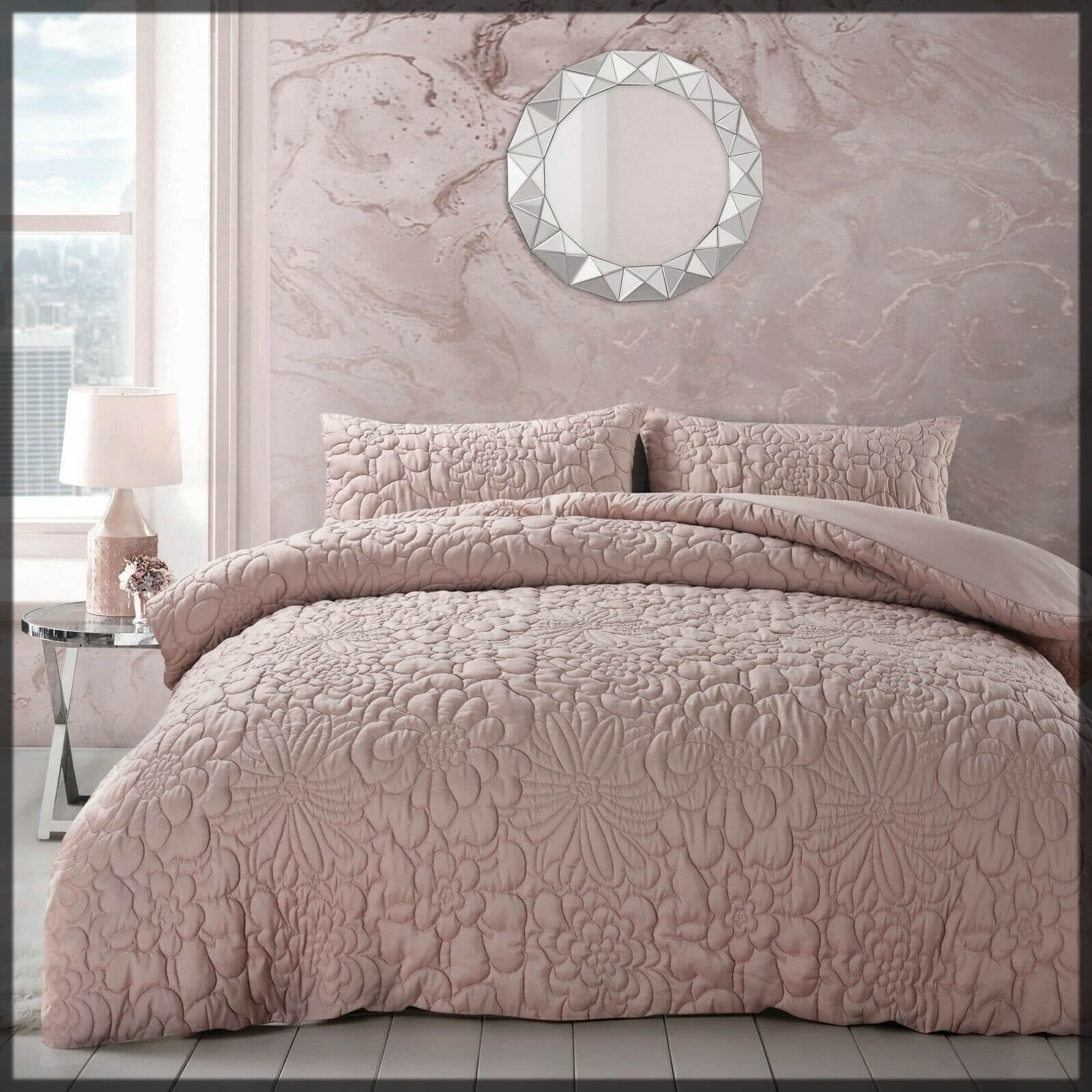 Artistic Bedsheets from Nishat Linen
Whether you are looking for simple, basic bedsheet designs or more sophisticated and intricate designs, Nishat Linen has all kinds of bedsheet designs that will suit your needs. Swen with perfection, these bedsheets enhance the bedroom decor 10-fold. Also, the prices are somewhat reasonable because you are getting this much good stuff and fabric. If you have worn Nishat Linen dresses before then there is no doubt you will love their home accessories as well, especially bedsheets.
Bedsheets from Ideas Home (Gul Ahmed)
There are so many different types and styles of bedsheets by Ideas Home that it is difficult to say which is the best for you. However, some good options include basic plum, white, and red styles and versatile black and white bed sheets. Gul Ahmed is famous for its one-of-a-kind dresses and the variety it offers to its customers in the form of Pret, unstitched shoes, bags, and obviously home accessories. Moreover, Gul Ahmed has a separate line named Ideas Home so that you can only focus on shopping for your bedroom because we ladies can not ignore pretty dresses and jewelry or makeup.
Windsor Lino Bedsheet Designs
If you are looking for a bedsheet that will make a great addition to your home, look for a made from 100% organic cotton fabric that is queen size or king size, then the Windsor Lino is the option to go. In addition, you will love bedsheets made for at least one hour of warmth and a bedsheet made to be rentable. These are surely the best and most modern bedsheet designs that suit your needs. Most importantly, there is always some sale going on the website, so you can get discounts and get your hands on loads of bedsheets.
Sapphire Bedsheets for your Bedroom
Sapphire is a leading brand in women and is widely famous worldwide for its pretty dresses, but they offer more than just dresses. If you have not heard about Sapphire bedsheets, you are surely missing out. Get the most aesthetically pleasing bedspreads from Sapphire. Sapphire bedsheet has a high thread count, which means, typically, the sheets will be softer, but remember that sometimes, when the thread count gets too high, it can make the sheets less breathable if they are not made carefully enough.
Bedsheet Sets By So Kamal
So Kamal offers the best range of colors with premium fabric. These bedsheets have everything from modern and minimalistic to traditional European designs. Several styles suit almost any decorator's taste, from simple black to intricate designs with colored piping and flouncy ruffles. As you can see, beautiful embroidery resembles Balochi mirror work, but it is not mirror work but thread work. Printed bedsheets are also worth buying as they add a lot of color to the bedroom decor.
2- Velvet Bed Sets for Newly Weds
Weddings are not always about events, clothes, or jewelry. For a wedding couple, the bedroom decor and theme also matter greatly. Because you have impeccable taste, you will naturally have preferences regarding your newlywed bedroom decor.  Most wedding couple's bedrooms have these big velvet spreads with matching pillows and thick comforters. This looks majestic, especially in dark colors like maroon, green, black, or royal blue. Check out some newlywed velvet bed sets for your love nest that will provide you comfort and a sense of aesthetics at the same time.
3- Embroidered Bedsheets You'll Love
If you have gone with a contemporary look in your home and want a sleek set of bedsheets to continue it further, then embroidered ones are a perfect option to get in your sheet cupboard. And what's more, in the classic thread work style, the bedspreads are more affordable than most while still being of excellent quality. These embroidered bedspreads tick all of our boxes and remain affordable. It is an easy win.
4- Cotton Bedsheets for Daily Use
The best cotton bed sheets are the most absorbent and comfortable. Made with 100% cotton and with a good thread count, These are standard cotton sheets that still tap into some of the more luxuriously soft benefits of cotton. At the height of summer, you should reach for something cozier or airier to temper the extreme temperatures. Also, there is nothing better than cotton bedsheets. So if you want something pretty but cheap, go for these airy cotton bedsheets to spiff up your bedroom and stay-at-home life.
5- Luxury Silk Bedspreads with Comforter/Quilt
Seasonally, some people chase flannel in winter or linen in summer, while others prefer the consistent promise of an all-season percale or satin. But people of extravagant minds go for luxury silk sheets for their bedrooms. Silk bedsheets come with a simple yet luxurious finish with a subtle border. When the sheets are this soft, you can not help but sleep instantly like a baby. Even though this particular set does not incorporate a fitted or flat sheet, but comes with a duvet cover and pillowcase.
Whatever type of sleeper you are, the modern bedsheet designs make all the difference. From linen and cotton sheets to velvet, silk, and the best white sheets, we have found all the bedding you need to invest in this year. So, these were some of the best designs we can find for your ease. You can nod off in these bedspreads like a baby. Choose whichever type of bedsheet you want for your bedroom to complement the decor simultaneously. Let us know what you think. So far, these are my favorite designs!