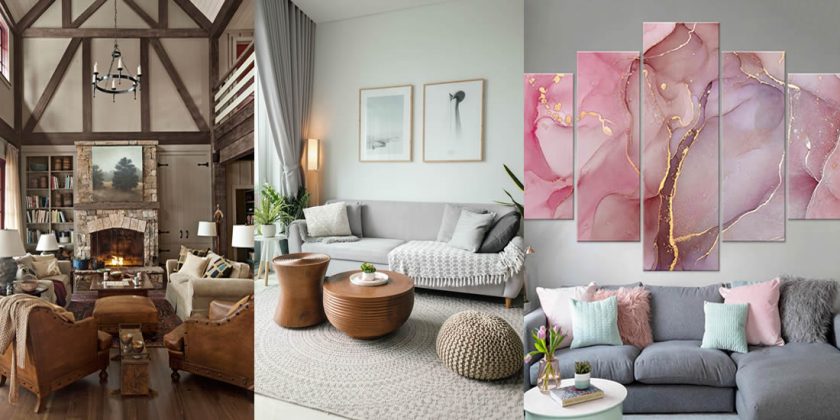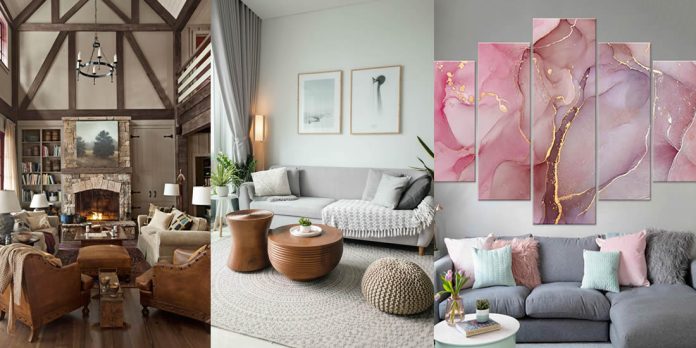 Your living room is built for leisure time, from bonding with family to entertaining friends to relaxing and recharging on your own. So, whether you are looking for a simple or more complex living room design, there is one for you. There are several easy ways to create living room decor that are both affordable and easy. Check out living room decor and design ideas in this article for elevating your home's outlook.
From simple to complex, living room designs offer a lot in terms of options. And, as mentioned before, living room designs can be cute, too.  In today's society, living room decor is often seen as something too expensive and challenging to decorate according to the new trends to make a living room livable, welcoming, and looks as good as it feels.
The living rooms can be comfortable and stylish and look great when updated with some fun. You can create a relaxing and elegant home with a bit of creativity and fun. Check out these living rooms that vary in style, size, and theme for ideas on how to lift up your living room decor.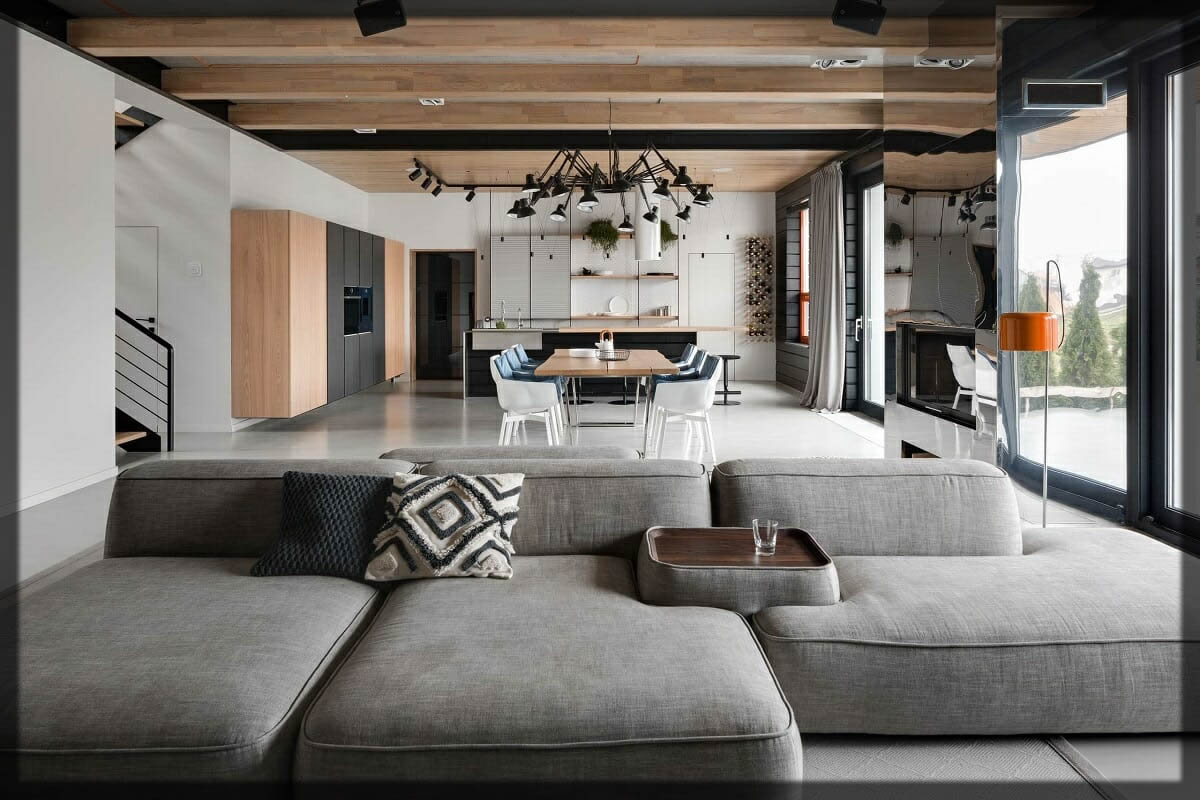 Living Room Decor and Design Ideas
Living room designs can be fun, stylish, and easy to assemble. The best living room designs often require no design experience or design knowledge. A living room design can be created quickly and easily with the help of online tools and services. It is essential to find a comfortable living room design and ensure it aligns with your community's culture. If you can find a living room design that meets your community's needs, you can enjoy your living room for years to come.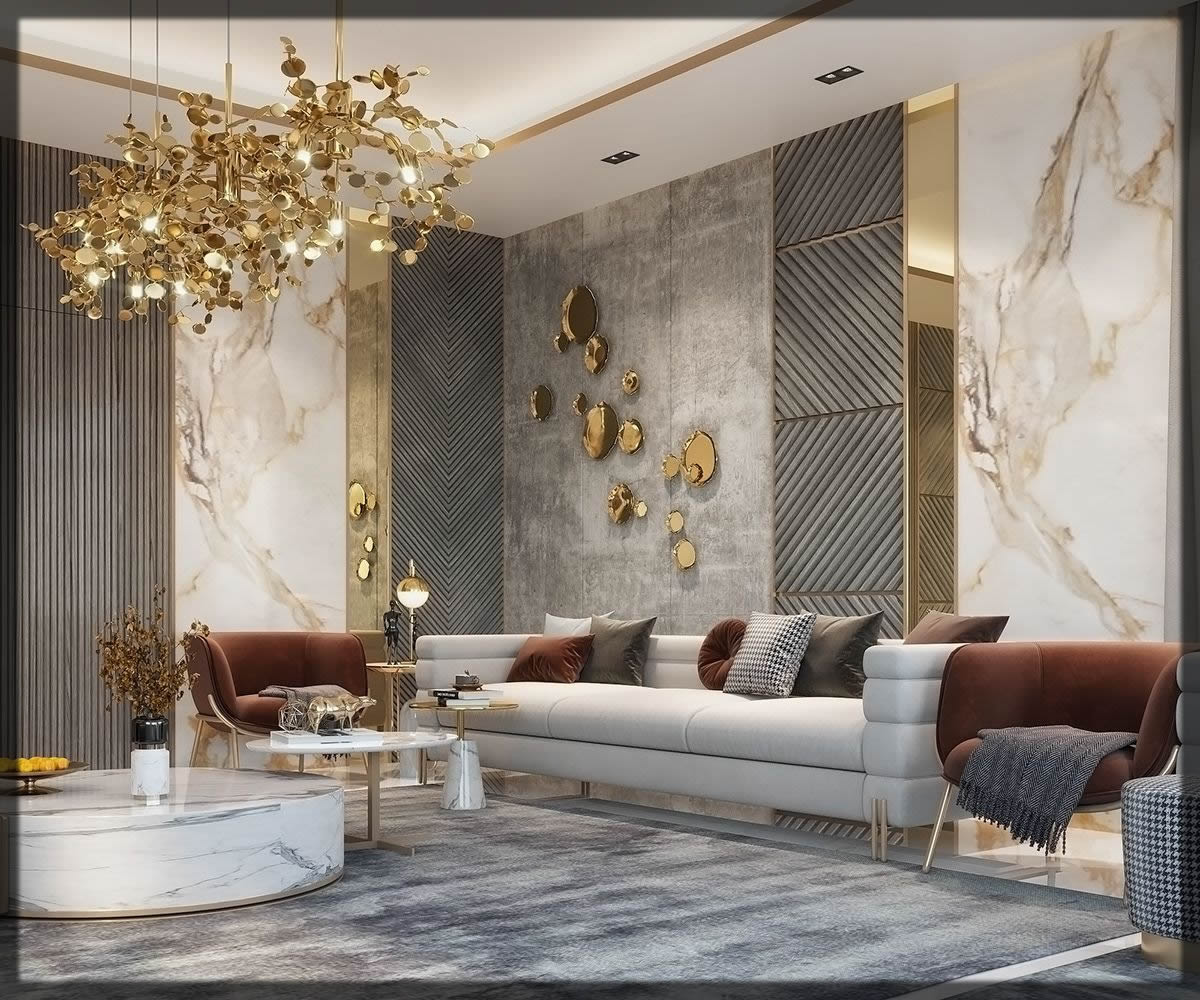 1- Paint It All Black
Everything matters in making a living room more welcoming, from furniture to lighting to curtains, accessories to window styles, wallpaper, and paint. Black is always the preferred color because of its grace. Curvy furniture helps to balance the boxy accessories proportions of the living room area, and futuristic-style armchairs inject some mood-boosting look that energizes the space. The bits of white break the color scheme and make the room look more spacious. The walls can be customized with white or gold, like in the pictures below. The retangle rug under the sofa and chairs complete the place.
2- Monotoned Living Room Decor
If black sounds too intimidating, spend some time getting furniture and accessories in shades of what the French call faux black. Faux black includes shades of gray, blue, green, brown, and other neutrals that are so deep they almost look black. While retaining a livable and sometimes more flattering softness, depending on the room and its orientation and natural light. The monotoned-themed living room looks more refined and inviting. You can also add a hint of gold to break the color scheme and make it look more pleasing to the eye. An antique chandelier hanging in the center of the room adds a note of delicacy and old-world charm.
3- Add Color to your Living Room 
Living room decor is becoming increasingly prevalent in society. They are spending more time and becoming increasingly important to their families. Moreover, they are often designed with a wit and ease that is quite refreshing. This is especially true regarding the colorful design of the living room.
If you love color but have difficulty choosing a color palette for the living room, why not install a giant hanging chandelier with some mustard sofas to cover all your bases? The seating area is saturated with colorful cushions and abstract paintings on the wall, while a large red wall cabinet and a multicolored piece of framed art over the fireplace pull some of the colors throughout the rest of the room.
4- Super-size your Paintings
Some include large spaces with large windows that offer a natural view of the surrounding area. Windows high on a wall in your living can help cascade a room with natural light. However, they can also create an awkward feel when located above a seating area. You can add a super-size painting to cheat the gap between the top of the sofa. This makes the seating area feel cozier. You can check how beautiful the pink-themed room looks. Also, remember to think beyond blush tones when it comes to pink. Embrace many shades of this crowd-pleasing and versatile color. Colorful hanging portraits are also a good option.
5- Warm up your Living Room Decor with a Fireplace
Other living rooms include smaller spaces with windows that offer a small view of the outside world. The goal of the living room is to provide an inviting and relaxing natural environment. Of course, nothing is better than a warm living room with a genuine or faux fireplace. Add the mantel of your fireplace, Moroccan rugs, a pouf, and a comfy armchair, and you have this inviting and effortless living room. As you can notice, the fireplaces in the below pictures are electric heaters with the imitation of fire to add some dramatic effect. But you can get your real fireplace built, too.
6- Environmentalist Themed Living Room Setting
Whenever in doubt, add greens to your house's living room. While a jumble of plants always cheers up a room, a single oversized plant, tree, green wall, or another type of greenery can create drama that works well in a minimalist or more sophisticated space. Also, place some plant-based framed prints casually leaning on a shelf. Finally, you can think of chunky knit blankets, patterned throw pillows, and coffee tables styled with books and decor objects. Your environmentalists-themed living room is ready!
7- Accent White Living Room
Living rooms are often seen as a dark and somber area of a person's home. But there are a lot of good living room ideas out there. There are a few things to consider when looking for living rooms, like the lighting and atmosphere. Accent white-themed living rooms brighten up the dull countenance of your house. White accent walls on either side of the classic fireplace lined with floating shelves are a decor design to go for. You don't need the most expensive living room in the world, but it might be worth considering if you are in the market for one.
8- Wooden Wall Living Design
Whether you want to buy or rebuild, this is the space you will live in for the next decade or more. And, if you want to create a design that's as vintage and modern as your home, you are in the right place. A wooden wall in the living room will add vintage vibes like your personality. Stacks of books on a console table in the window and behind the sofa reflect light, creating magical shadows and providing the room with a natural conversation starter to break the ice when guests drop by.
9- Living Room with Multiple Sitting Areas
Living room decor is one of the most important decisions you make for your home. Whether you want to buy or rebuild, this is the space you will live in for the next decade or more. When styling your living room, one school of thought goes that even in the most well-designed spaces, there should always be one surprising element that challenges conventional notions of good taste, makes you smile, or feels a little off-kilter.  Your living room decor should be dictated by how you spend time and entertain. Multiple sitting areas serve as a showcase for your treasured collections and music setup for evenings by the fire listening to music.
10- Level up your Decor Game with Living Room Decor Ideas
If you are looking for tips on creating a design that is as vibrant and chic as your home, you are in the right place. In this article, I have shared some advice on bringing contemporary decor to your living room without going too crazy. You will learn how to create a stylish and timeless look, whether you want to add a touch of luxury to your home or make things easy for yourself.
The first step is developing simple colors matching the room's palette.

Come up with some basic design ideas. 

Sticking to these ideas is most important until the room is entirely completed. 

Add your favorite living room decorating products to the mix and see how to improve your room's look.

Also, consider its size and how spacious is your living area.
You should consider what type of room you want to live in.
You can either try and live on a single level or try and build an extra level higher or lower to create a living room that is perfect for you.
The last thing you should consider is the price range and your budget.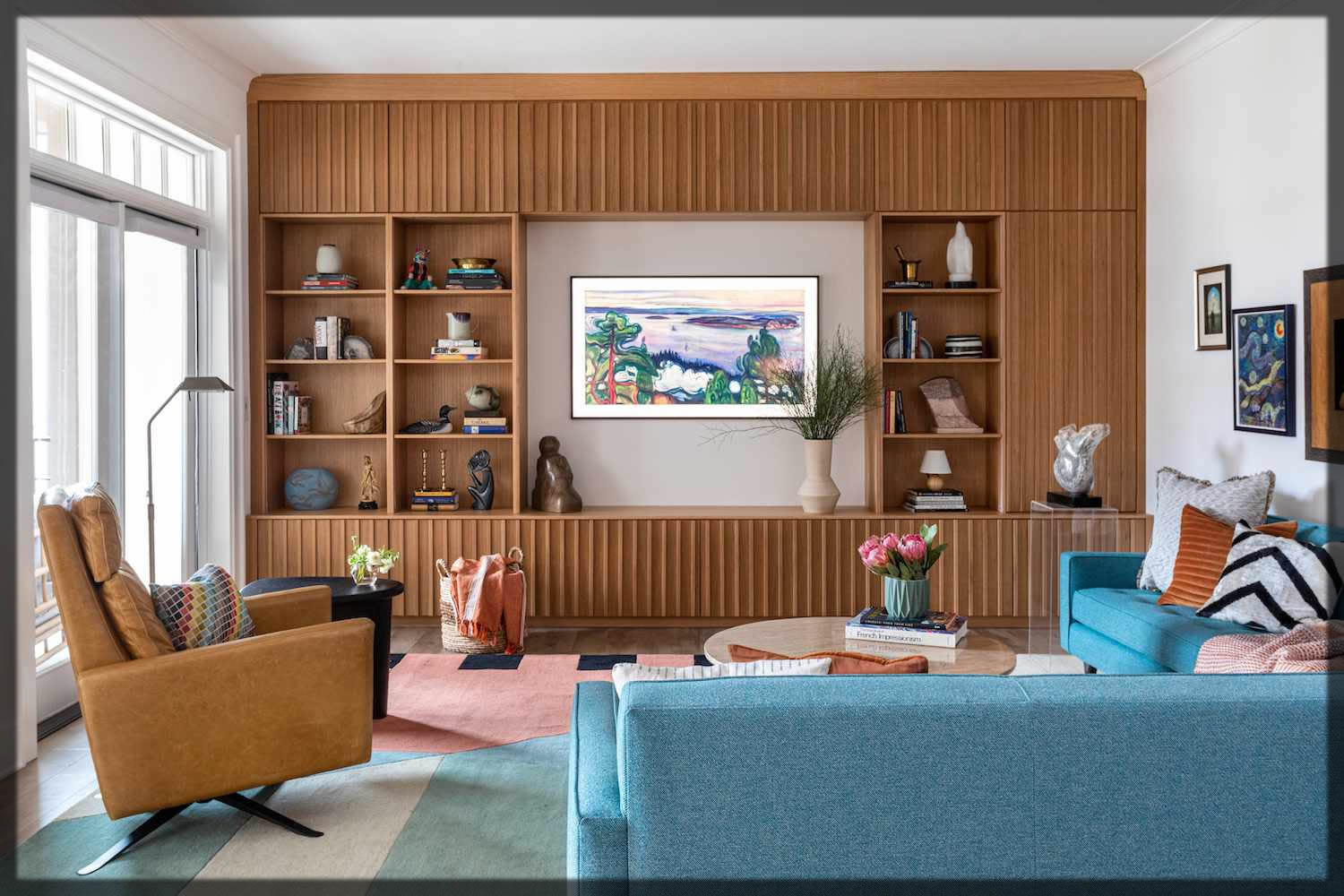 That's all, folks. Now, say bye to your dull old living room and decorate it with this article's mixing and merging ideas. I hope you know how to create a stylish and timeless look, whether you want to add a touch of luxury to your home or make things easy for yourself.