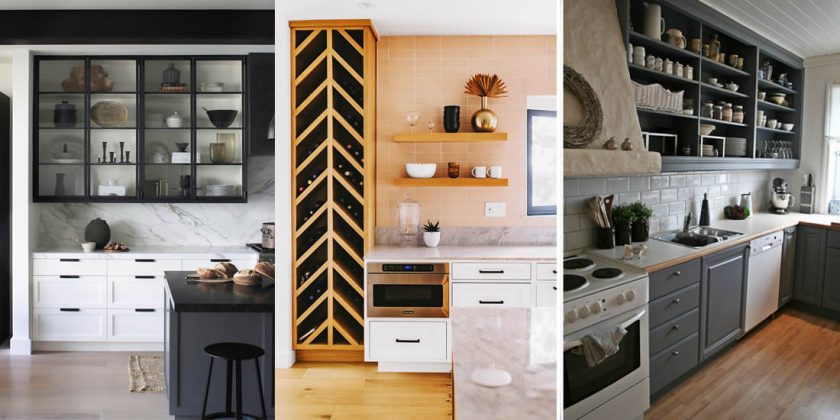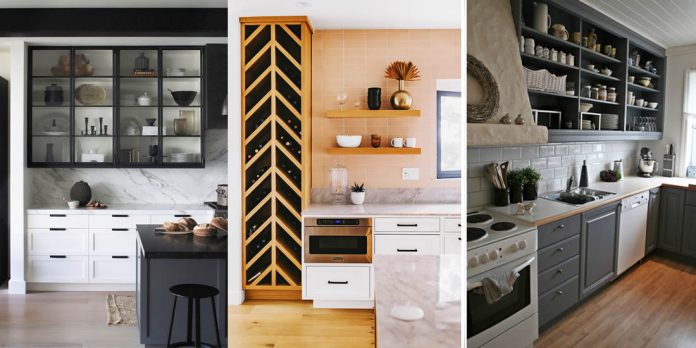 The kitchen is a part of the house that comes in regular use and is often rough. In Eastern societies, women are the ones who often occupy this space, so the better the Kitchen cabinets design, the ease it provides. So, here we have gathered the top 10 ideas for kitchen cabinet designs in Pakistan for every home.
Different types of kitchen designs are popular in Pakistan, and kitchen design ideas are based on your house's construction area. If you are living in a 5-marla house, then a small kitchen cabinet design will be best for you, and if you are living in a 1 Kanal or 2 Kanal house, then a large kitchen cabinet design is best for you.
The kitchen cabinet is a necessary part of our kitchen and is frequently used throughout the day. In terms of kitchen construction, many things should be considered. For example, kitchen cabinets, kitchen floor tiles, oven, microwave, countertops, and the overall layout of the kitchen.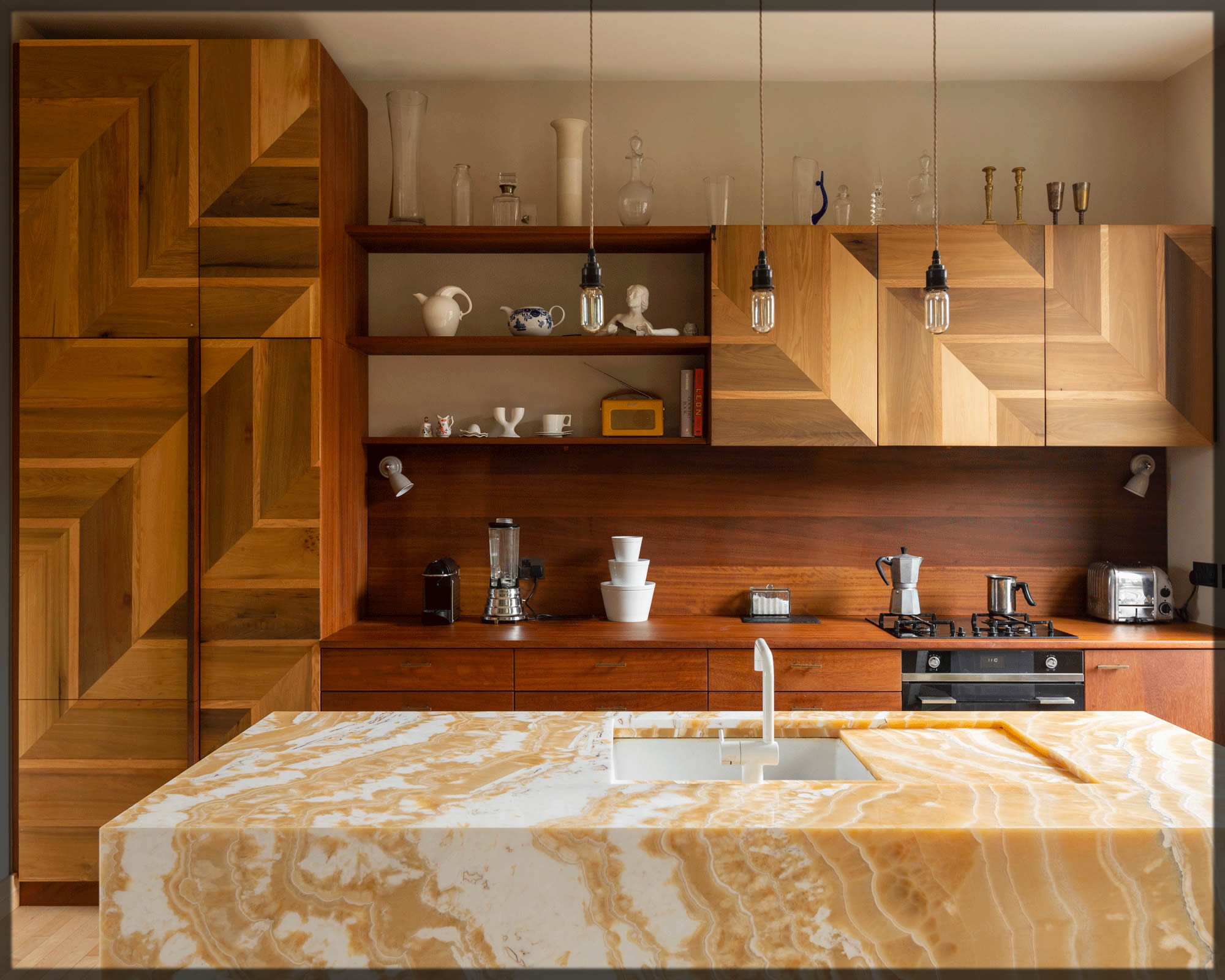 Ideas for Kitchen Cabinet Designs in Pakistan
Just like your dining room decor, Kitchen is also of utmost importance to come up with suitable kitchen cabinet storage ideas that should not only befit your space but also look attractive and modern. We have compiled some contemporary ideas about it and hope these will help. As a result, it is critical to design the kitchen cabinet properly. These aspects will all be discussed below. Let's get dive into them.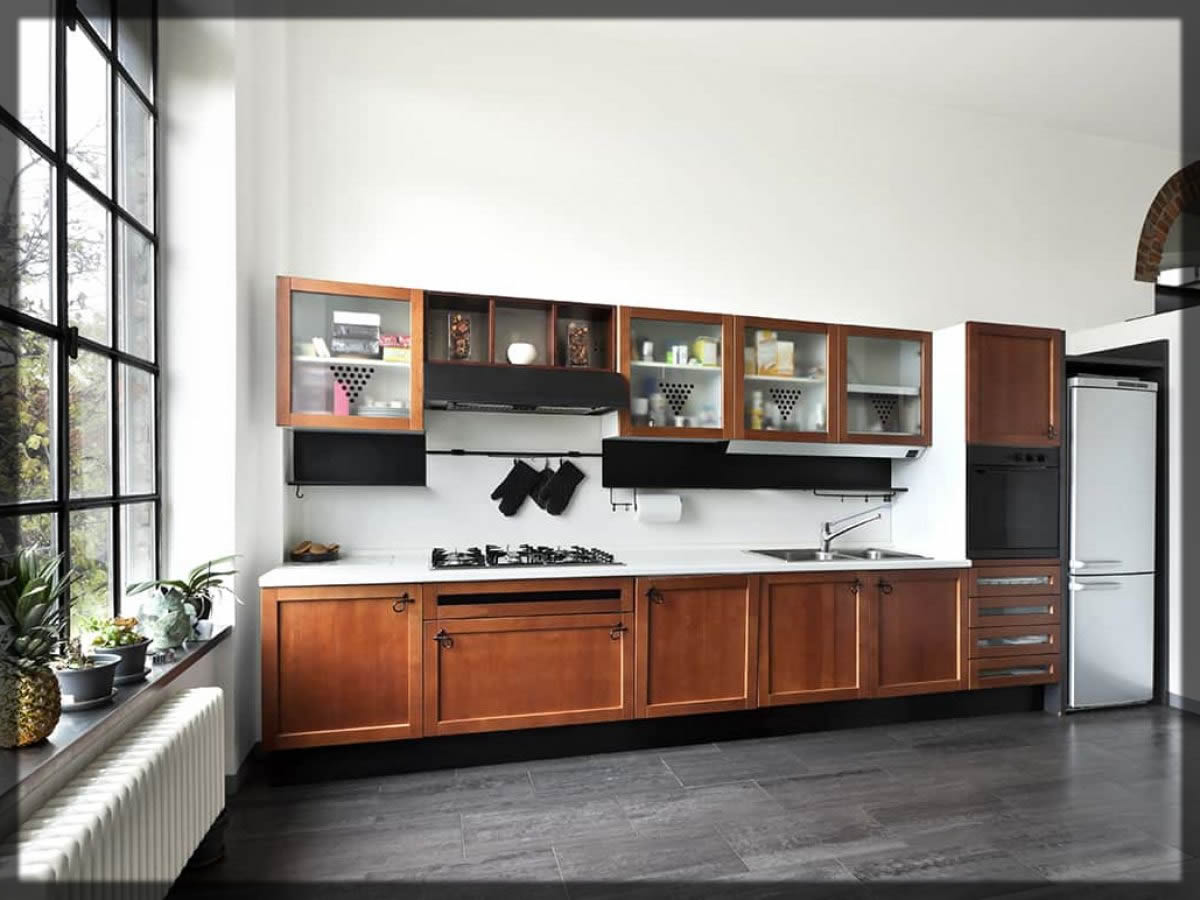 1- One Color Scheme for All!
Choose a color scheme that contrasts walls, cabinets, and kitchen floors. By this, you can go for any color scheme by keeping in mind that cabinets, bottoms, and walls must complement each other and maintain their beauty simultaneously. For example, the white color scheme looks evergreen; likewise, if you want a modern kitchen, metallic grey and black kitchen look perfect, and you can go with a traditional wooden kitchen that looks timeless.
If you want to mix it up, still with the same material, like metal, but use various colors. A darker brass in one area with a lighter brass in another can work, but don't go too overboard. You can opt for no handles and have finger grooves at the bottom or the top of your cabinets to maintain that sleek solid look. You can have handles on a few of the cabinets to add texture.
2- Classic Wooden Ideas for Kitchen Cabinet Designs

The wood, which is effectively used, is the most well-known plywood used for kitchen cupboards and closets in Pakistan. It is a strong material that is produced using packed wood sheets covered with a facade. Compressed wood is also extremely tough and resistant to dampness, heat, and force. Choose from solid doors for a sleek look that keeps the entire kitchen uncluttered and unobtrusive.
You can have a design in the door finish and find them in various colors and materials. But, of course, you could also opt not to have any doors. That allows for more room, and you can add lights for a more contemporary look that also works for functionality. High gloss or matt, windows with tinted glass or clear, textured fronts or plain, the options are vast and as varied as your imagination. Keep them all the same for a polished look.
3- European Style Kitchen Cabinets
European kitchen cabinets are most often defined by their sleek appearance. This is because they don't have a frame, which makes them look more contemporary. Considering European-style cabinets, it is imperative to have your kitchen measured to ensure they will fit. These cabinets are all subtle, and the drawers and the doors are designed to be almost invisible. Because of how they are designed, they also have more storage space.
Having your European-styled cabinets custom-made will be less expensive than having them imported. Plus, you want to have the space measured in person rather than something you order online. These cabinets still leave you with plenty of options regarding color and design. In addition, plenty of materials are available, and many are less expensive.
4- Save the Space for Small Kitchen
Some people like simple kitchen designs with fewer cabinets, so we share some unique ideas for small areas. The latest kitchen cabinet designs in Pakistan can be seen in various designs. The functionality of a kitchen is an important thing that you remember during the construction of the kitchen.
Because no matter how large or small your space is, functionality should always be a priority. Kitchen cabinets are used for dishes, food, and grocery item storage, but if the kitchen design is perfect, you can get more space in the kitchen within a small area. Quality, design, and a perfect fit are what you want in new kitchen cabinets. Get beautiful kitchen cabinets that look beautiful and will last you for many years to come.
5- Extravagant Kitchen Cabinets Setting
You want the cabinets to work with the rest of your house and fit all your nooks, crannies, and appliances. Custom-made cabinets will ensure you make the best use of your kitchen space. People love the extravagant style of kitchen cabinets because they seem to be very aesthetic but are much more functional. Framed cabinets have a face frame that surrounds the front of the cabinet and drawer openings.
These are sometimes called American-style cabinets and have a more traditional look. You can fit everything inside with less maneuvering, from large plates to baking dishes. This design also means that the drawer box is more significant than it is in a framed style, allowing you to store utensils and more with ease. They are meant to work for you without removing your kitchen space. In the picture below, the dead space is converged with the cupboards by painting it in a similar shading as the remainder of the bureau space. It looks wonderful.
6- Readymade Kitchen Cabinet Designs in Pakistan
The readymade kitchen cabinet trend is very popular in Pakistan's urban areas. Different local and international brands are available in DHA or other well-known areas for readymade kitchen cabinet designs. You can use them to purchase kitchen cabinets without difficulty. The latest Kitchen Cabinet Design in Pakistan is very popular. However, we want to emphasize one important point for you before purchasing ready-made kitchen cabinets.
Always measure properly, order, and always physically visit the workers for personal supervision. Custom-made kitchen cabinets will fit better and look better than prefab. When you go with a custom-designed kitchen, you get quality and expertise. You get to choose every aspect of the cabinets, from the color, the hardware, and how many trays you need for your cutlery.
7- Futuristic Kitchen Cabinets
Now, in this era, several kitchens can be seen in the futuristic style. Here we also share some of these designs with some pictures. Because measurement difference error is a disaster, you must measure every side of your kitchen. So, prepare your list of the latest kitchen cabinet design ideas in Pakistan and express your thoughts or expectations to your kitchen cabinet provider.
Because there is no face frame or center stile, frameless cabinets provide more space for storage. In kitchens where storage space is at a premium, this can supply the extra space you need for all your kitchen necessities. You can also store big dishes or kitchen appliances that can clutter the countertop. If you are ready to create your dream kitchen, you can't go wrong with this cabinet installation option. Not only will you have more space, but your kitchen will have a clean and minimalistic look that encourages and inspires a love of cooking.
8- Modular Acrylic Kitchen
Installing new cabinets can transform the look of your kitchen and add value to your home. Depending on the size of your project, a kitchen remodel can have a return of around 60 to 80 percent of your investment. Although updating can add value, many people choose to do a kitchen remodel because it's an area of their home where they enjoy spending time. Start with the cabinets if the kitchen is one of your favorite rooms but needs updating.
9- Ideas for Wall Oven Kitchen Cabinet Designs

Designing a kitchen can be quite difficult. The balance between exquisite and conformability should be as close as possible. Having an aesthetically appealing kitchen can stimulate your appetite, but it needs to work well in cooking and food preparation. Besides this, our home appliances are also important to place in a proper place. In this kitchen, as the cupboards and counters go to a corner, the cupboard comes right down to the ledge for more extra room. You need to forfeit a little counter space for this plan. However, it is very great.
10- Organizer Drawers in Cabinet

You can set aside cash and get an alternate and remarkable look with open gliding racks. These racks will be extraordinary for houseplants and treat containers. All the shelves are not challenging to reach, and the accordion entryways look delightful and can be opened without any problem. Accordion cupboards are famous and utilized in kitchens and other restricted spaces like rooms and storerooms.
You can get a white-on-white look with the slanting corner cupboards to make the kitchen look more brilliant. This look won't have conflicting corner drawers, and there will be no 90-degree corners in the kitchen. This also usually makes them easier to function as they don't have stiles or rails. They also tend to have smaller, understated hardware that keeps in the same sleek style.
In conclusion, the world of kitchen cabinet designs is dynamic and evolving, offering many creative ideas to transform any culinary space into a stylish and functional haven. From sleek modern designs with minimalist aesthetics to classic styles that exude timeless elegance, the possibilities are as diverse as those who inhabit these spaces. The key lies in striking a balance between form and function, ensuring that the chosen design not only complements the kitchen's overall aesthetic but also enhances its practicality.