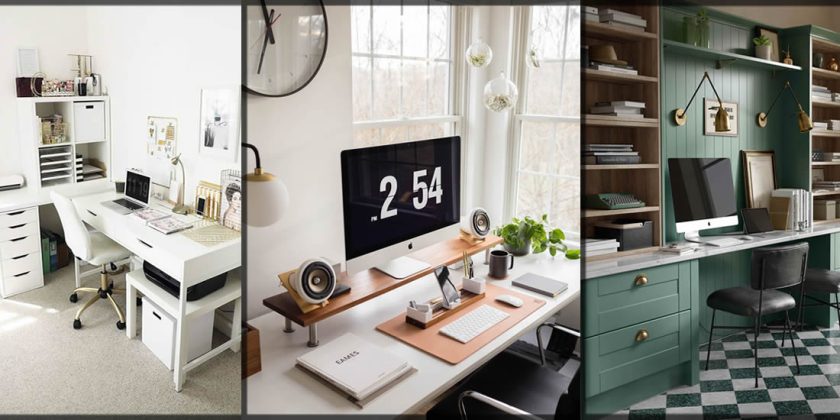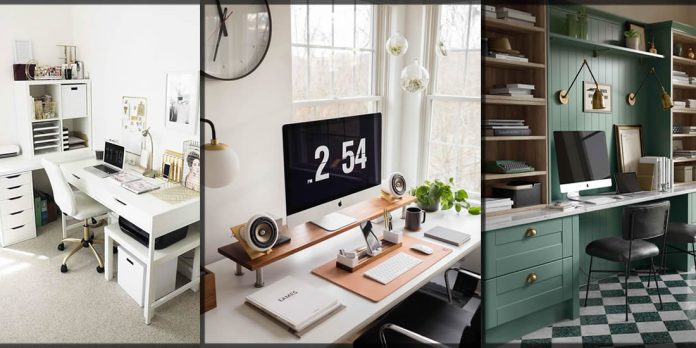 Nothing is more important than a good working table when working from home. That is why finding the best computer table for your home office is important. Computer tables are an essential part of any office or home, and we have mentioned various types and styles to choose from. So, check out the best computer table ideas for the home office to show off your aesthetics.
If you are looking for the best computer table ideas for the home workstation, you will want to consider a table that can accommodate all your stuff. Moreover, you will want to consider your computer's size, type of computer, and the kind of work you do. What better future for a laptop than a good quality computer desk? Just decide on your design and go for it.
You may also want to consider a table with a built-in keyboard and mouse station to use without taking your computer off the table. And if you are working on a project, you might want a table with extra storage space to store your files and stationery. Again, there are various computer tables to choose from, so finding one that will work well for your requirements is essential.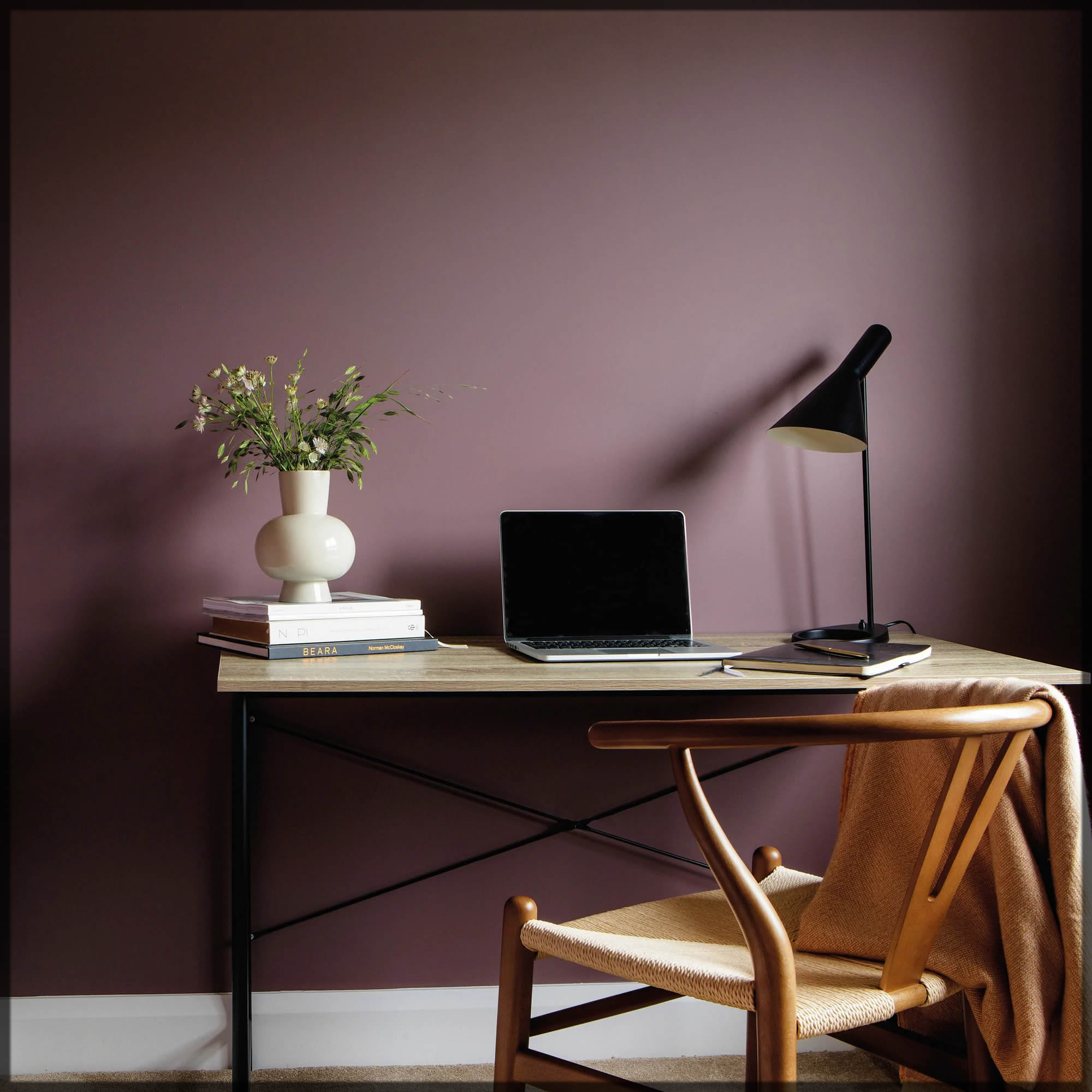 Best Computer Table Ideas for Home Office

Are you looking for the perfect computer table? You have come to the right place! This article will look at some of the best computer tables on the internet today. Nowadays, most companies allow their employees to work from home. Many new mothers get to work from home after maternity leave, or if you are the boss and want to stay home working, then we have your back. With your preferred working desk, you will be more productive and comfortable. So, whether you are looking for a small desk table or a large work table, we have you covered. Let's get started!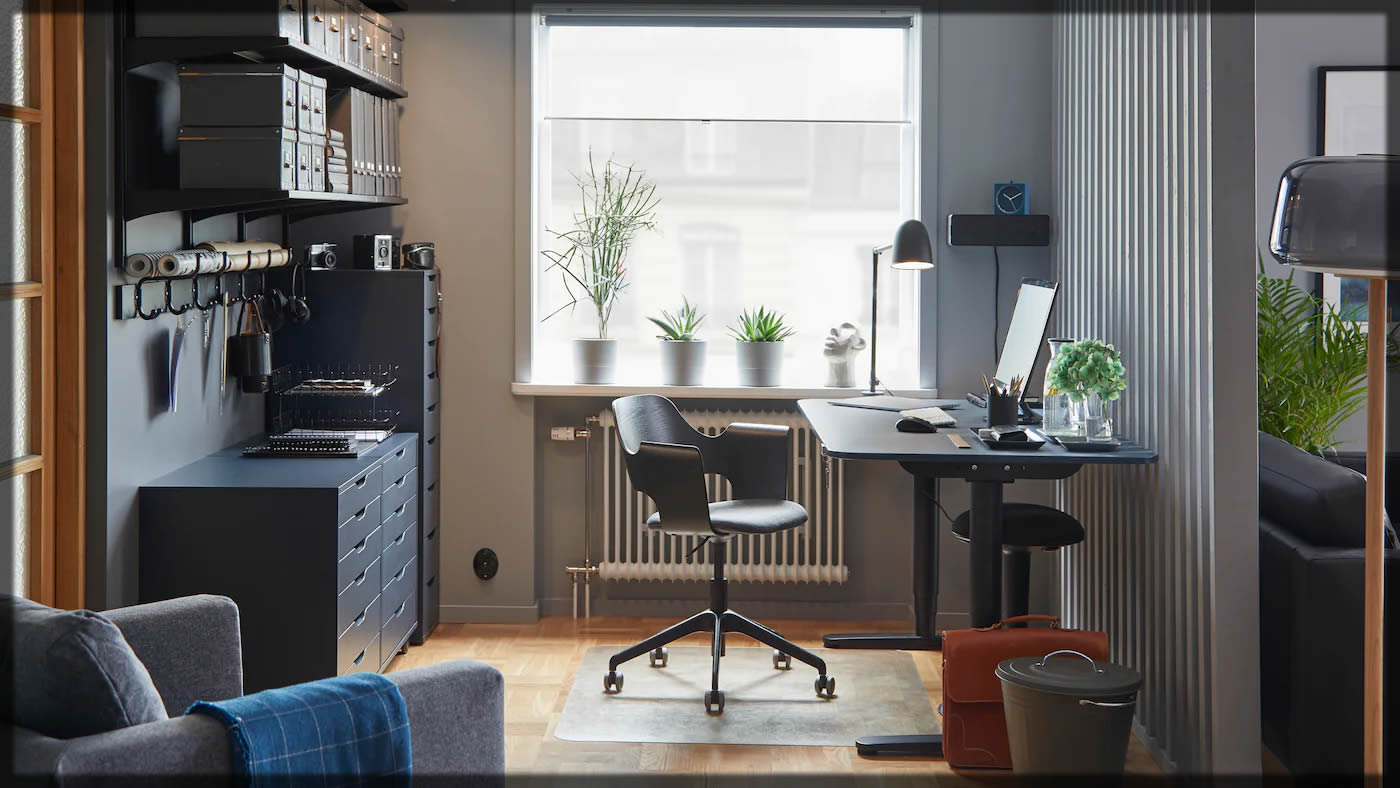 Sleek White Computer Tables

White furniture always seems more soothing to the eyes and provides the ultimate feeling of peace and virtue. This color choice is perfect for motivating yourself in hard times. Also, if your house's theme is natural and neutral colors, then this type of workstation setup is to set the workplace mode in the home. So, a white sheet desk with wooden detailing looks aesthetically pleasing, and the whole look of the workplace alleviates tenfold.
It would help to have a pull-push of the keyboard tray, elevated shelves, and perfect height adjustments. Also, the edges must not be shaped as they can hurt you or people now and then. The task chair is ideal for people who need an adjustable chair for different heights. Furthermore, adding a little greenery on the side will enhance the color theme and add a pop of color to the whole white and neutral setup.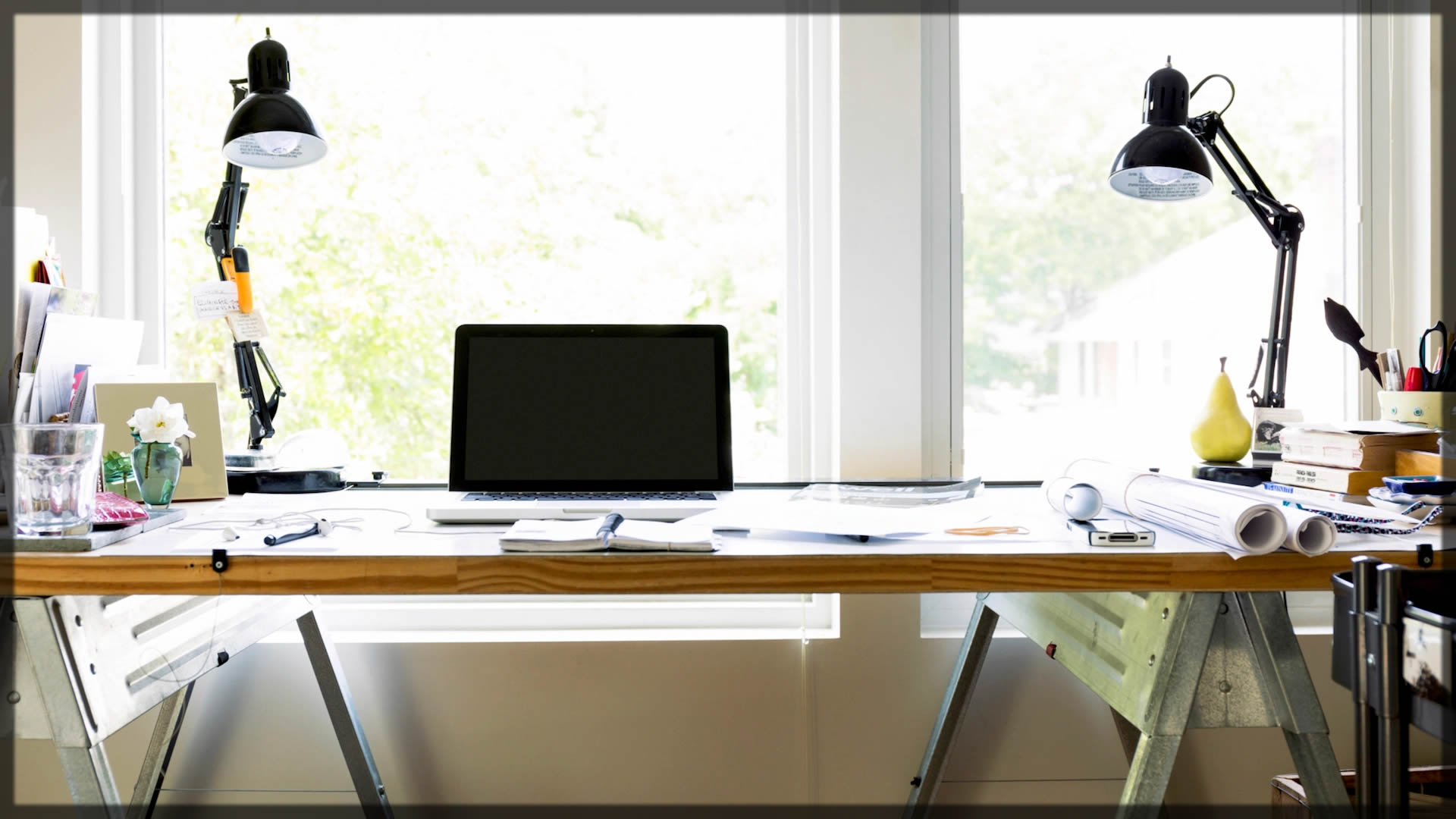 Choose a  white computer table with pre-decided places for your computer, printer, and a comfortable chair to sit down and work comfortably.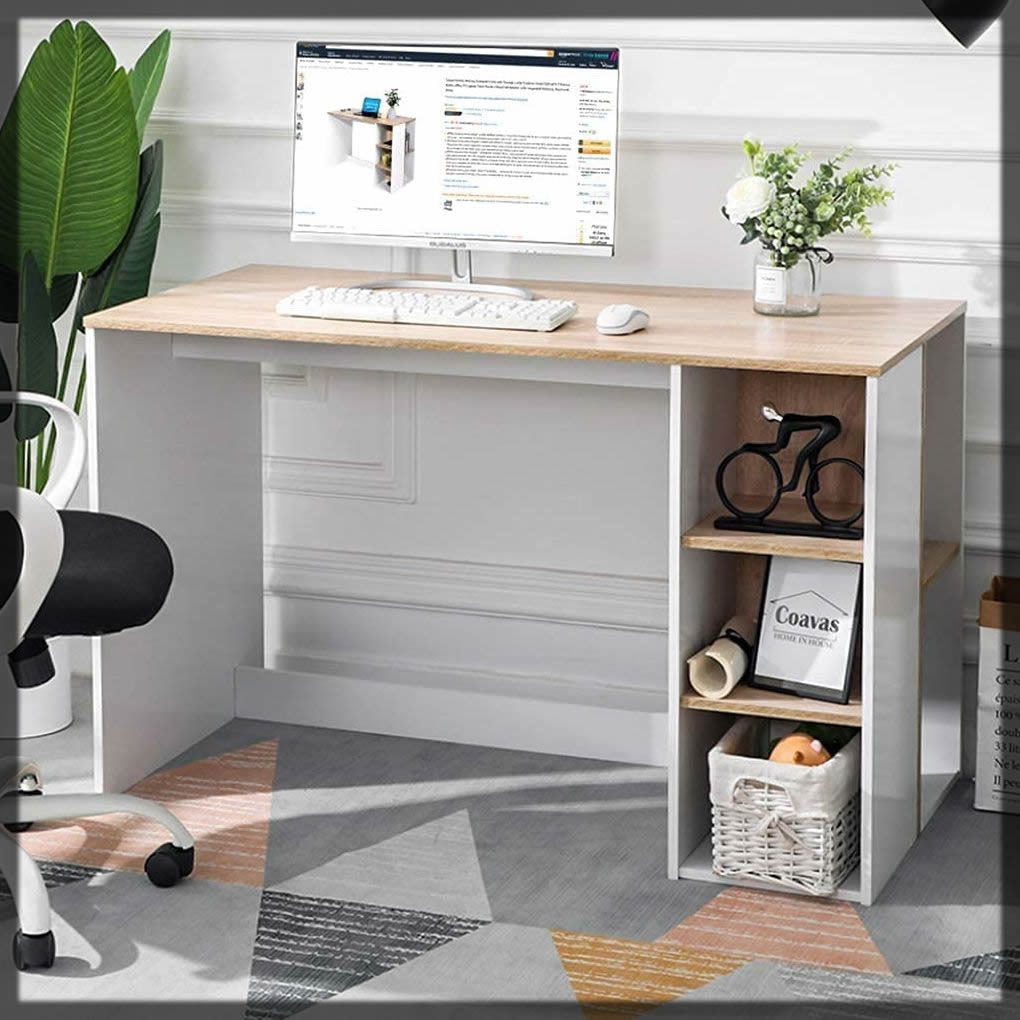 Black Iron Frame Work Station
Iron frame furniture is very cost-effective and easy to move. So, if you are on a budget but still want a classy-style computer table for your home office, black iron framework desks are perfect. The ideas in the table below consist of a metal frame, a top made of thick MDF, a separate extension for the monitor, a printer shelf, and a keyboard tray and casters. Moreover, these tables also have built-in storage shelves, so you can easily organize your work area.
You can also place a shelf on the side for your books and plants or your files on the shelves as it will be easy to reach for you. In addition, you can hang pictures or paintings to lift the setup outlook for decoration. Also, the essential part of a table is the quality and material it is made from. Don't settle down for anything; they might not be high quality. So, go for iron frame computer tables that are budget-friendly and high quality.
These tables are durable, lightweight, and can be moved very quickly. Therefore, it is best suited for home offices. It is a simplistic design with an iron frame, supported by a slab of PVC surface, giving it a glossy look.
Wooden Home Office Computer Tables
When it comes to computer work, having a comfortable and functional desk is essential. It is always preferred that you get a wooden table than any metal. Wooden computer tables are not only good in terms of quality but are also pretty appealing. Moreover, these days, the shades of wooden tables are to die for. Building a small desk is not difficult, especially using repurposed or reclaimed materials such as wood. A few easy modifications are enough to turn a wooden pallet into a perfect worktop for a modest, cool-looking desk. Place the table near the window for natural lighting and fresh air during the day.
What is remarkable is that the pallet also offers storage inside, featuring openings where you can keep electronics, office supplies, and other things. For example, you can place a comfy, foamy chair with a soft pillow to support your back during long working hours. With a lamp on the desk, you do not need more lighting in late-night projects, and a picture of your loved ones on the table will keep you firm through the hard work. You will love each table's different features and benefits, and we will recommend these because they are perfect for your needs.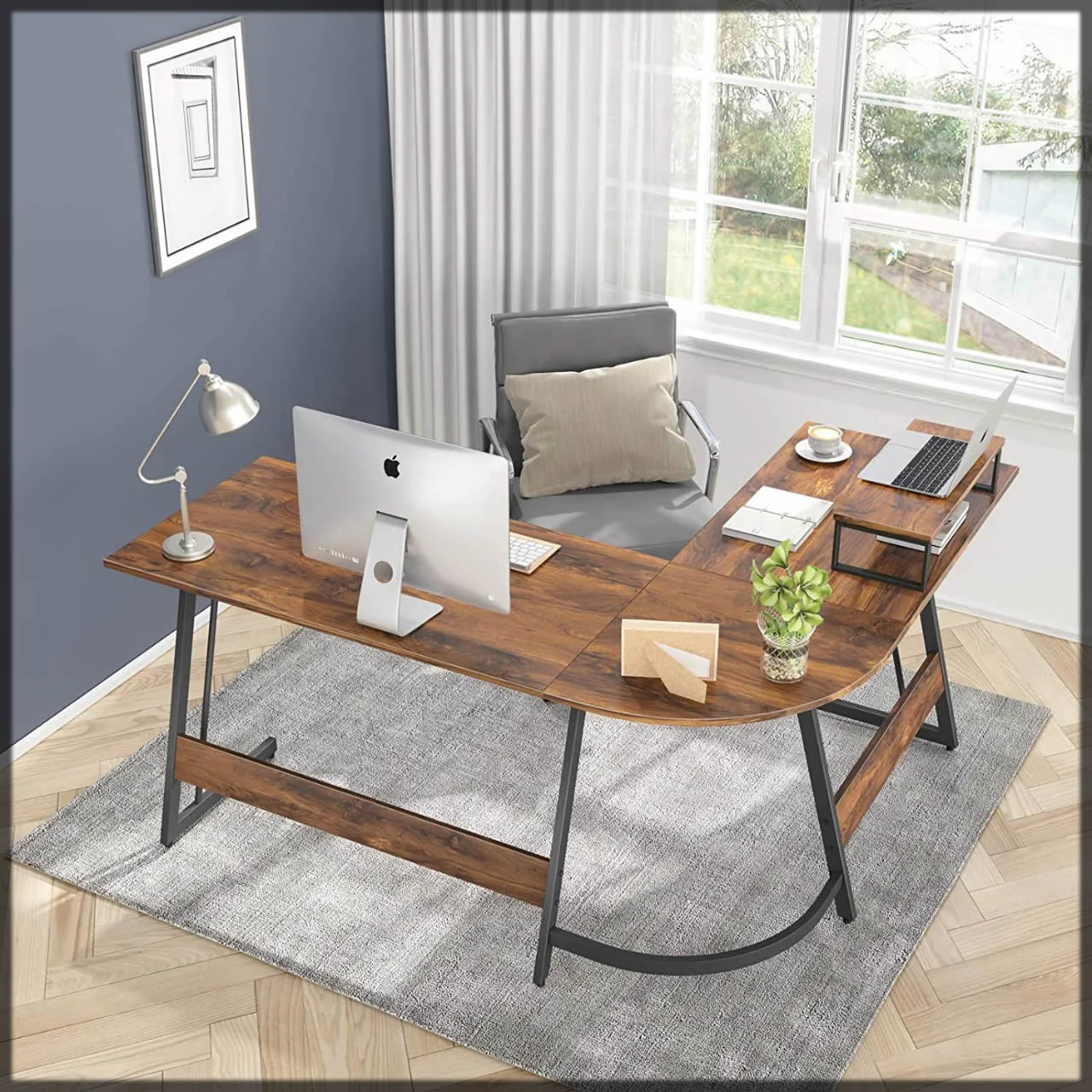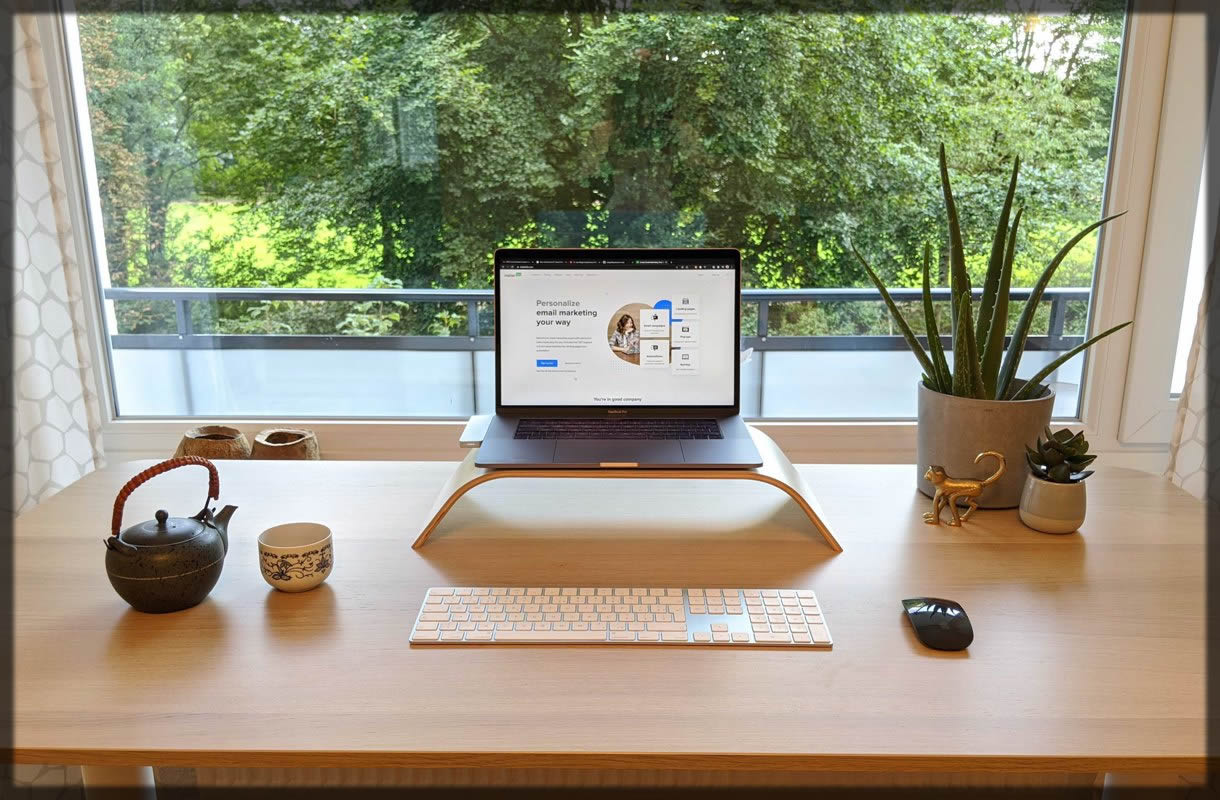 This design is simple and is in a light plywood color. There is extra space for a keyboard, one big and one small storage area on the right with handles and locking systems. There is an open space on the left to place files and other important stuff. Also, you can add an extra chair and printer for your ease. The extra chair can be handy for discussing something with a colleague or helping your child with homework while working.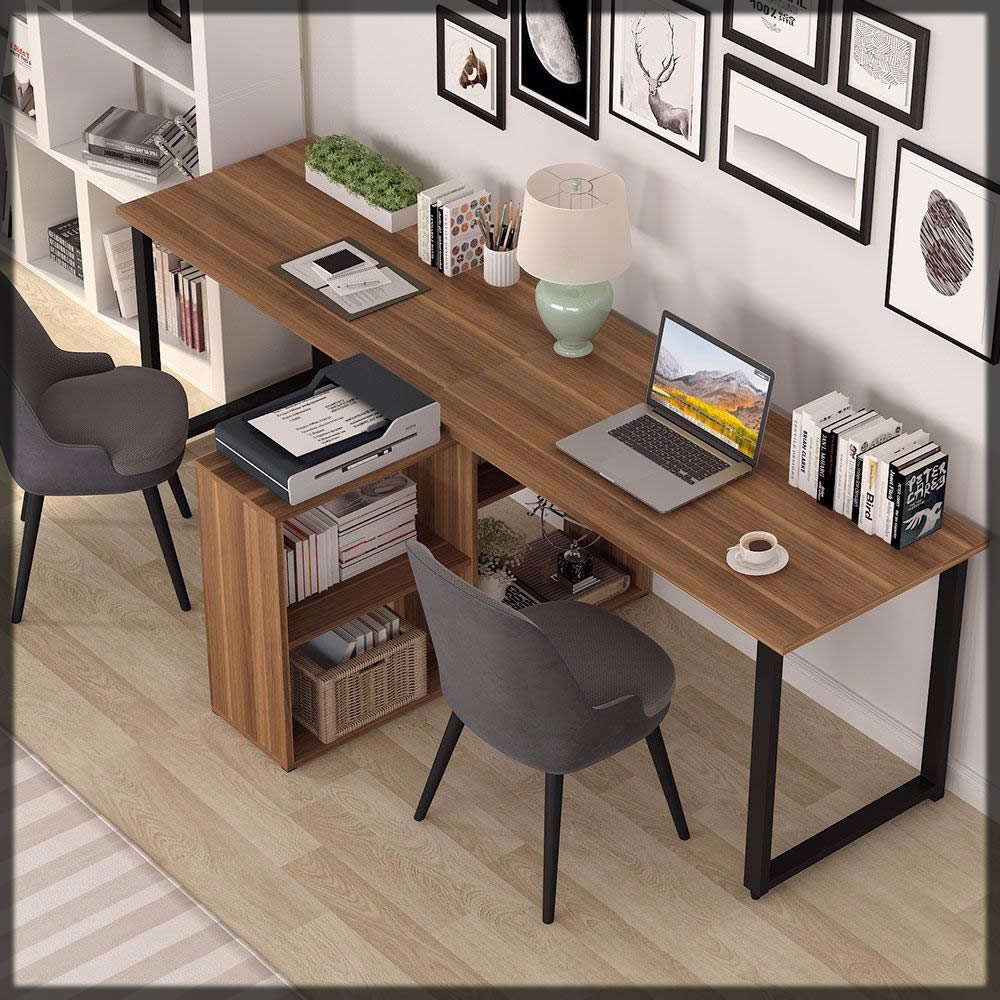 Colorful Ergonomic Computer Desks
Suppose you are far from primary colors like black, white, neutrals, and beiges. Colorful ergonomic types of furniture are a perfect choice when you need to serve the purpose in the best way. You can style your whole setup to make you feel less tired at the end of the working day. You are working at home, but that does not mean you are not working hard. So, treat yourself to some colorful computer table setup for your home office.
Add a pop of color with some natural lighting from the window. Little pots of plants and comfy ergonomic chairs are the best ideas for your home office. The best thing about home offices is that you can color the blank canvas with your emotions and thoughts. Moreover, your mood must always be suitable for work, which is how successful people move forward. That is why it is essential to find a computer table that is both stylish and practical. Here are some of the best ergonomic computer table ideas for your home office.
The tables are simple without any gaudy decor, giving you a clutter-free space with a side table to place a printer. This table has storage shelves on either side, one long on the left, three small holes on the right, and one in the center for your essential files.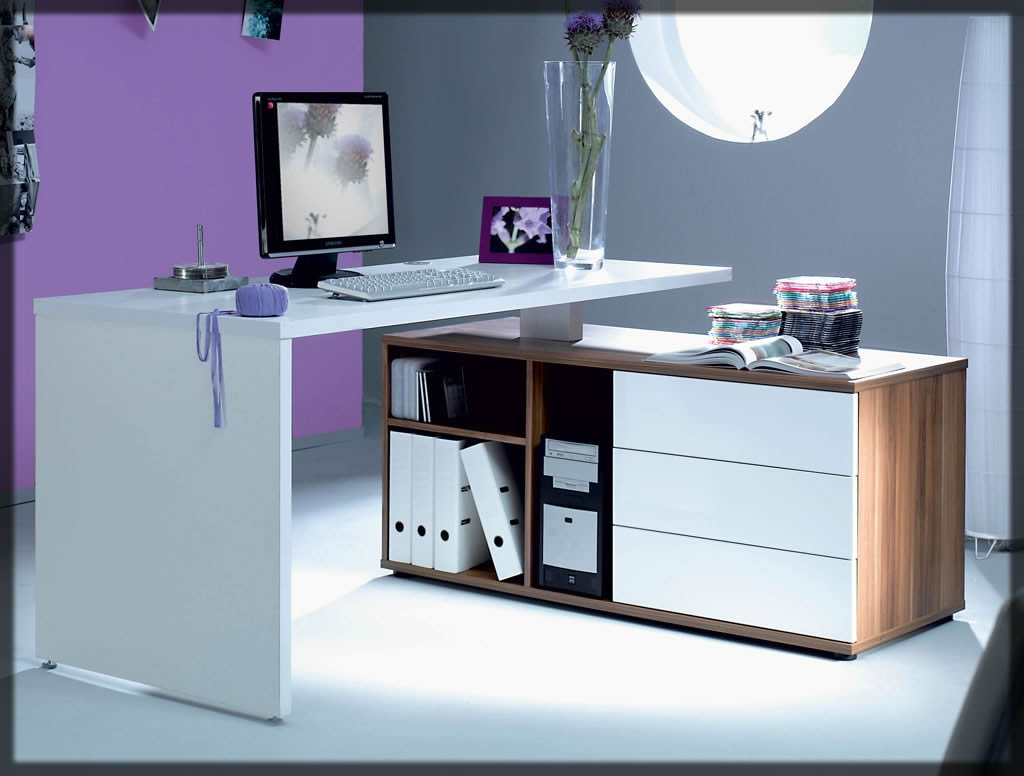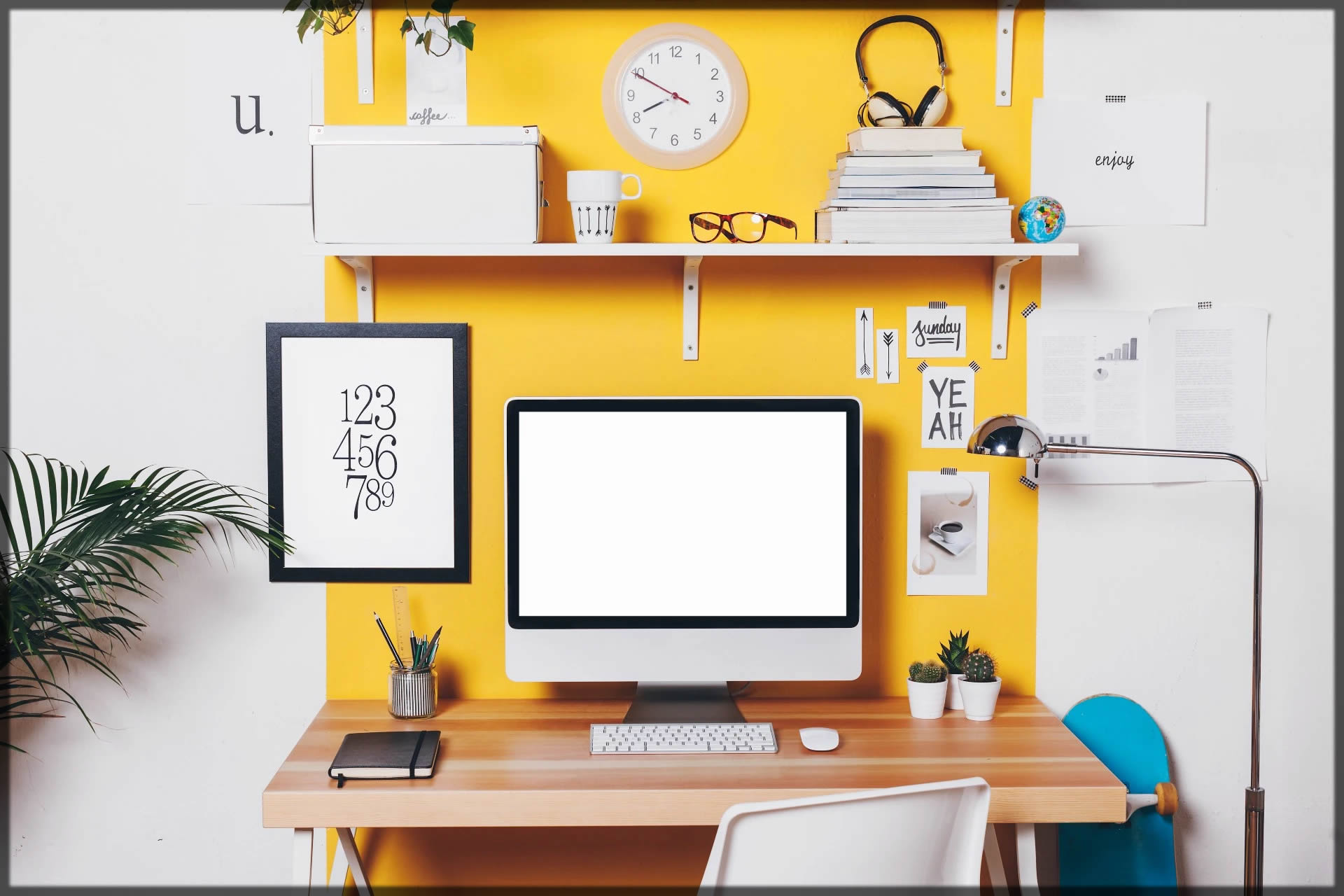 Valuable Tips for Choosing an Ideal Computer Table for a Home Office
Many of us can work from home, or if you are starting a new establishment, you need an office space for yourself at your home. Buying a computer table can often be difficult, considering the list of things one must remember while making such a purchase. Here are a few tips to help you choose the perfect one:
First, consider how much space you have available. If you have a limited amount of space, you will want to select a table that is compact and easy to store.
Moreover, consider the type of computer you have.
For example, you will want a lightweight, portable table if you have a laptop.
Choose sleek designs that are lightweight and easy to move.
It is better to choose from wooden or rod-iron designs.
Finally, consider your budget – do not overspend on a table you won't use or can't easily access.
As you know, computers have become an essential part of our lives, available in almost everyone's home. Thus, you need the best computer table ideas for the home office to keep them safe and friendly. In addition, a computer table is necessary for a student using a computer for study purposes or official work. The computer tables are all shapes, sizes, materials, and styles you can select per your requirements. Well, talking in detail, here are a few things you should look for when buying a computer table. Read the article thoroughly, and you will know the easiest ways to choose a perfect computer table for your home office.