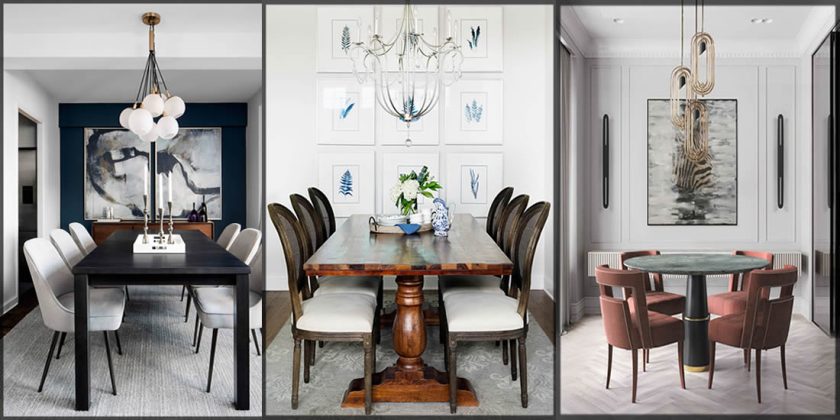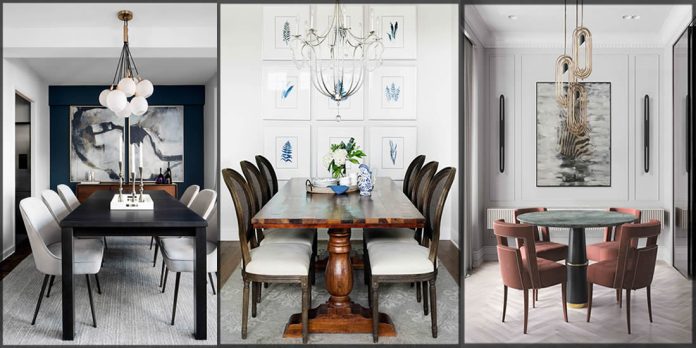 As we all know, having a beautiful and classic dining room is one of the most critical aspects of your home. With that in mind, we have rounded up some of the best dining table ideas and designs you should check out if you want to spruce up your space without breaking the bank.
Whether you are hosting a small get-together or a large dinner party, it is always nice to have a space where everyone can sit and enjoy the company. And that is why you need to have the best dining table for your home. Dining tables are great because they give you enough table space for everyone and still look chic in your home.
There is no such thing as a perfect dining room. As much as you want one, it just does not exist. But that does not mean your space has to be tedious and challenging to keep looking nice. On the contrary, a well-designed dining table can transform any room with the right design and interior decorating tips in mind.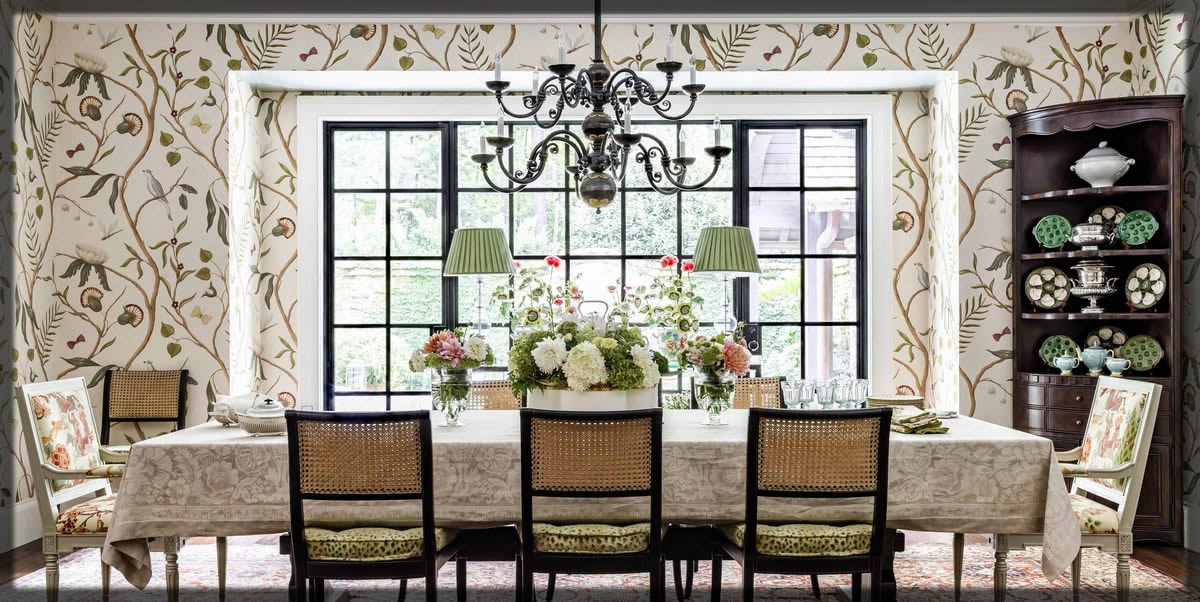 Best Dining Table Ideas for Classic Dine-in at Home
There are countless ways to decorate your dining room. Whether you prefer a more traditional look or like more of an eclectic and modern vibe, plenty of designs out there will work for you. From formal settings at the end of the table to informal seating in front of a TV or computer, there is no right way to have dinner other than having a good time and enjoying delicious food with family and friends. There are wide different varieties on the market right now. So, be sure to check them all out before making your final choice! Here we present the best dining table ideas and designs to inspire you further.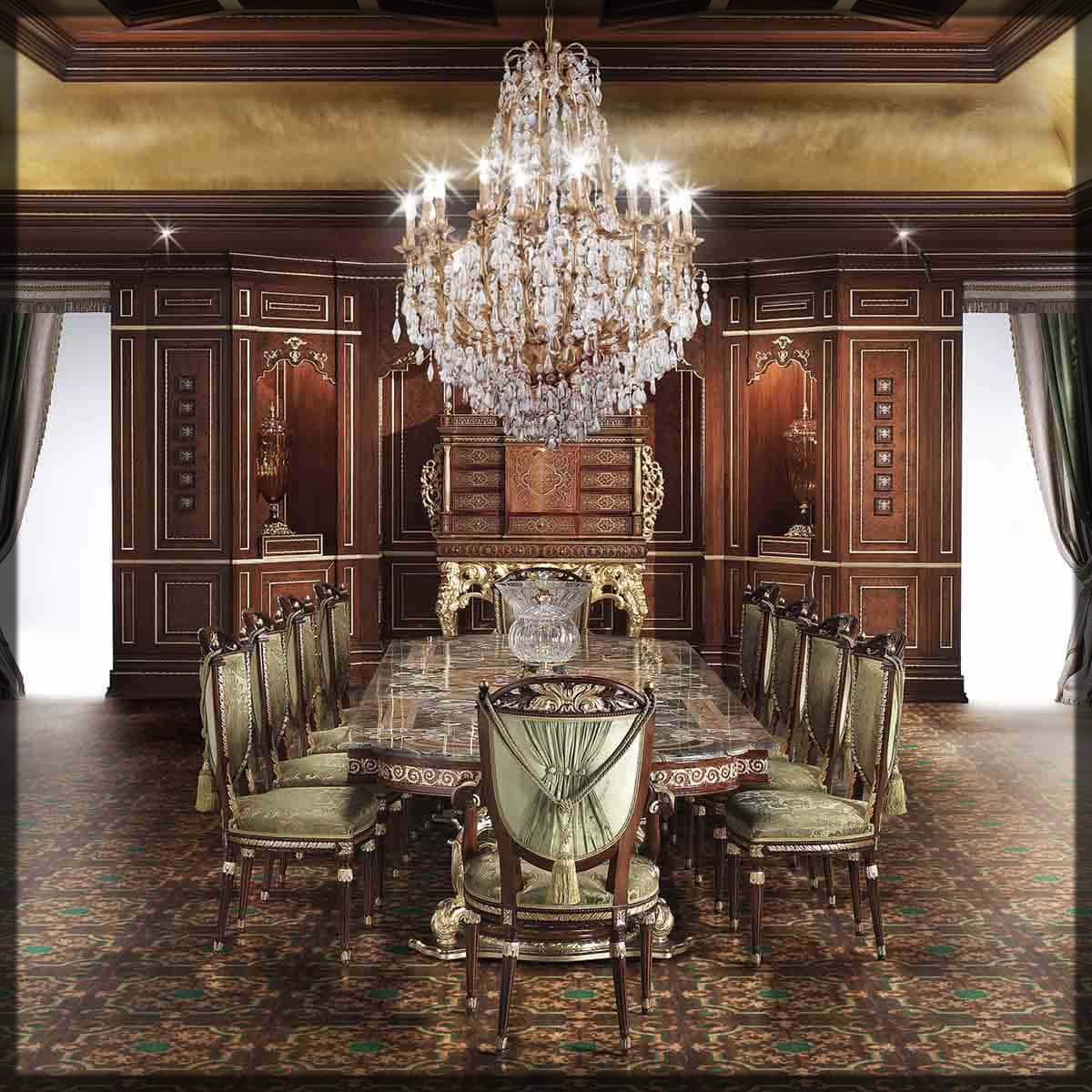 1- Elegant Wooden Dining Table
A simple, sleek wooden dining table can be a great way to spruce up any room. Choose a dark wood or black finish to give your space a touch of sophistication. A large formal dining table is perfect for a large dinner party. It is big enough to seat everyone comfortably and has a beautiful wood table surface that will look great. Of course, a tablecloth can make a difference in the look of your table, and it can also make a difference in the function of the table, but a bare wooden slope will look stunning too.
Chandeliers above the table can also enhance the whole setting. You can place vases or candle stands for a more elevated style. Wooden tables never disappoint in every type of gathering, especially if you are married and want to decorate your newlywed home. Go for this elegant dining table style. Place a rug underneath the table, and your perfect looking dine in is ready.
2- European Style Dining
European dining tables are synonymous with elegance and celebrations. Besides that, these beautiful tables will add depth and sophistication to your dining room. From mid-century to contemporary, you can expect the best dining room atmospheres that bridge luxury design and craftsmanship. High-quality material with elegant showpieces enhances the beauty of the European-style dining table. So, check out the tables with decor below, and see the meaning of joy and togetherness with these stunning European extravagance furniture pieces. It can be simple and complex, depending on your style.
3- Simple Style Dining Table Ideas
We present you with a timeless chic modern dining table that feels organic, worldly, and wonderfully extravagant. Featuring a base in aged wood and a top, more than the wooden material of this stunning dining table was needed to make this design fit for your home decor. The ceramic vase with pastel flower stems in the middle of the countertop gives it an even more refined touch. It comfortably seats six or moonlights as an ideal game table for an unused living room corner. A piece with unmistakable trendy materials and a design that is sure to stun you.
4- Glass Dining Table with Beautiful Stands
There are a lot of different dining table ideas out there, but which one is the right fit for your dining room? Look at the size of the table. A glass dining table is ideal for smaller gatherings, while a large table may be too large for a small space. These table stands are so simple but so eye-catching!
This strikingly modern table is beautifully textured, mixing raw and refined elements. Each tempered glass panel is hand-fractured, juxtaposing materials with elegant antique edge bending. The handcrafted fractured table is also available in cracked glass and in custom sizes. Consider the price. You may want to consider a budget-friendly table or one that is more expensive but worth the price.
5- Round Dining Table

The round design will redefine the way you perceive dining tables. Round tables are a superb choice if you think life is too short not to celebrate the finest moments. Please place it in a modern dining room; this round dining table is sure to impress. Consider choosing a simple tablecloth and chair set if you want a more casual meal.
This will let you focus on the food and conversation instead of the table. A round dining table that is both small and formal is perfect for a special occasion. It can be used as a standard table or made to look like a luxury table with unique features like a carved top or a beautiful wood or metal surface.
6- Turkish-inspired Dining Table
The Turkish-inspired dining table will add refined elegance to any dining room design. A contemporary design symbol, this is also a true best-seller among the elite class. Consider the design of the table.
There are a variety of designs and styles available, so choose one that will fit your style and needs. The type of tableware should be carefully selected that complements your theme perfectly. There are various types of silver available, so choose one that will fit your needs and style.
7- Vintage Style Table
There are a lot of excellent dining table ideas out there. There is something for everyone, from small and intimate tables to large and formal ones. Here are a few of our favorite options. A vintage-style dining table is perfect for family or friend gatherings. It is easy to set up and can be used as a makeshift kitchen or bedroom table.
Consider adding a tablecloth or runner if you want a more formal dining experience. This will give your table a more traditional look and feel. Inspired by architectural elements, the opulent vintage-style dining table is designed to remind us of exclusively old's unique strength and class.
8- Italian Style Dining Furniture
Beauty can be everywhere, including your dining room! Italian-style dining tables are perfect for formal and casual dinners at home or a friend's place. Italian tables are a confluence of wood and gold architectural tectonic form. This sculptural dining table features the majestic vibes of the Italian era but also exemplifies the modern dualities of art and functionality.
Also, with style, choose the type of chair carefully because comfort should be a priority when choosing furniture. A chair can make or break a dining experience, so choose the right one for your theme. This means you can take your time and buy an old dining table. Make sure your table is comfortable, with a padded surface and comfy chairs.
9- Contemporary Dining Table Ideas
Contemporary designs represent the essence of empowerment, sophistication, mystics, and enticement. The modern dining table features a one-of-a-kind design with a unique table surface texture and an excellent finish. The circular marble top is supported by a sleek base adorned with black leather and polished brass detailing.
The rectangle one also has its unique style. It looks simple yet intimidating. Finally, the statement piece you have been waiting for so long is here! If you want a unique dining experience, consider adding a vase to your table. This will add a bit of fun and excitement to your meal.
10- Contrasting Dining Tables
Black and white always complement each other despite being so contrasting. Born from the idea of good and evil together, these pieces express the concept that the table has always been a fundamental element of furniture and the center of the home representing good and bad times.
These contrasting dining tables are both timeless and modernist in their approach. These pieces of furniture are a perfect centerpiece for engineering minds. Black and white pieced Mappa wood is treated to a durable satin matte finish and set atop a polished nickel base featuring flat brass campaign corners. The base is in matte black stain, making it an intriguing dining furniture piece.
Details compose the big picture, and these dining tables are proof of that – let it breathe life into your home decor. So, these were all the amazing dining table ideas that should be a part of your home. Improve your dine-in experience like the true elite. We have chosen the best and one-of-a-kind designs for you so that you can decorate your dining room with the most outstanding pieces of furniture.