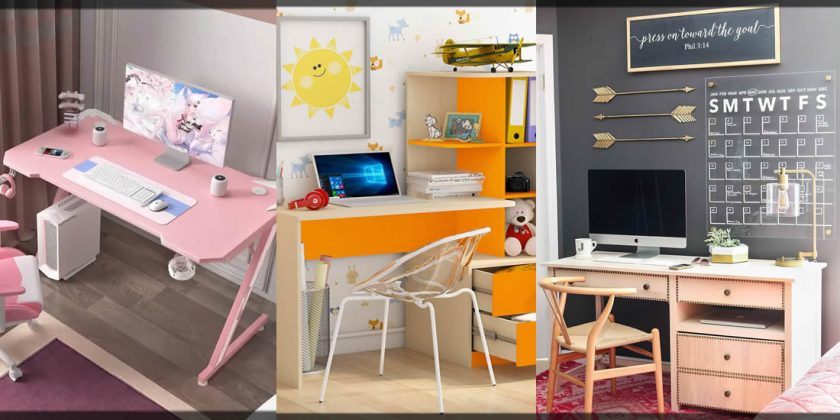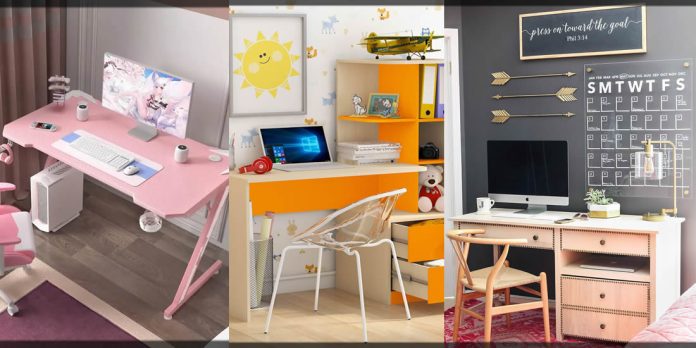 No one loves doing homework. It is often a pain for both kids and moms alike. But it can feel less of a chore for everyone involved when little ones have their designated spot. So, build a place for your kids to play and study simultaneously. Here we have 10 best computer table ideas for your kid's room.
Like grown-up workplaces, the most productive kid's workspace includes storage for their own computer, school supplies, toys, and collectibles. After all, it would be best to have a place to stuff away all those toys and Pokemon cards. This setup will teach them discipline, and they will have a sense of authority. Even child prodigies can't live by algebra alone!
Whether you buy online or custom-build your computer table for children, you must have a plan. We have gathered the best ideas from all over the internet so that you can have all the options in one place. So, do not surf here and there! Just check this article and get the best for your kids.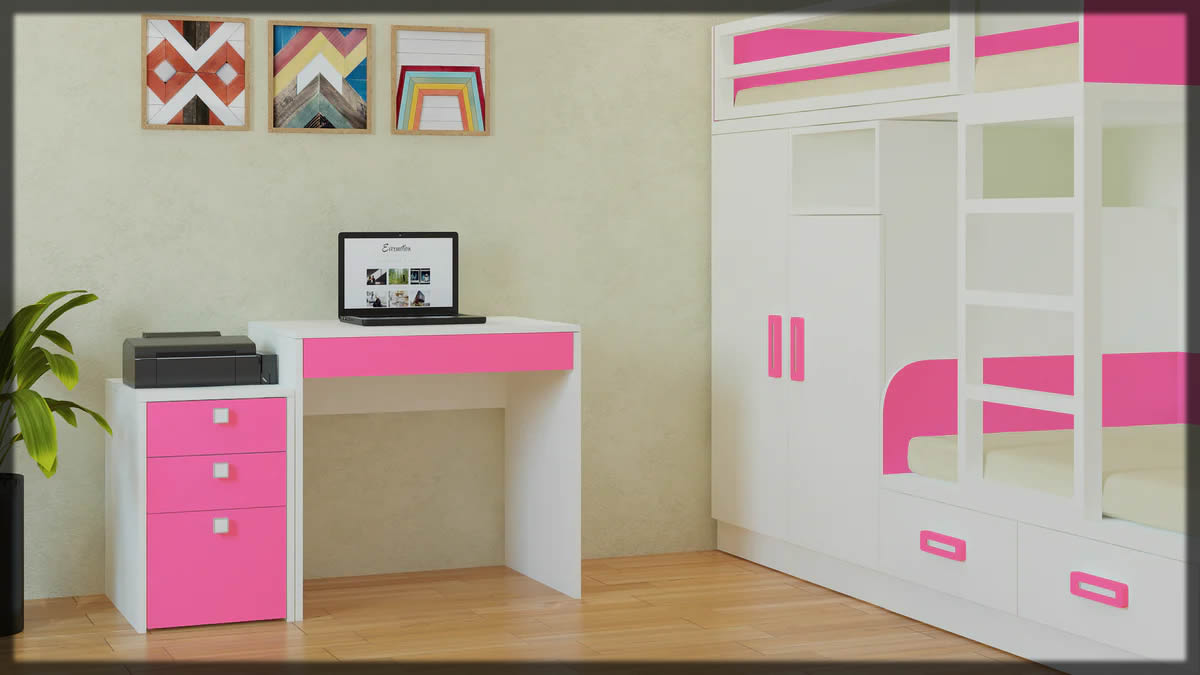 Best Computer Tables ideas for Kid's Room
As kids age, having a designated study space can set the tone for a productive school year. Computer table has become an essential part of any home's interior design. Everyone needs a place to study, work or play. It is common to have at least one computer table and two if you have children.
Do you want to add a computer table to your children's room? These options are more economical than they seem. Pop it in a corner and pull up a chair to each wing to make a space that is at once shared and all their own. These days, kids don't just need space for their textbooks and notes—they will also need room for computers, so do not hesitate to make one for them.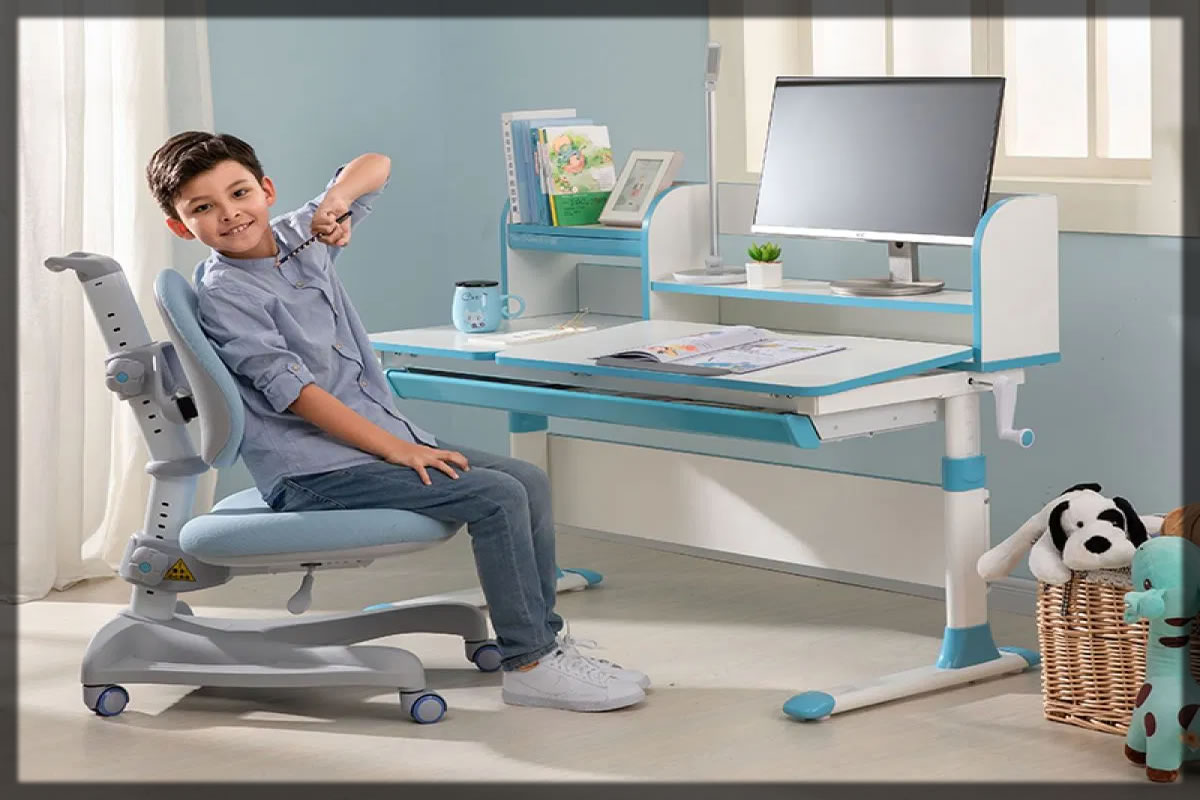 1- Blackboard-style desk for Kid's Room
The wall behind is kept bare except for the blackboard-style wall, allowing the kids to draw, work out math problems, and then erase and start again. This humble desk is perfect for parents to work on their laptops or for kids to finish homework. Of course, having just one child and more space to work with makes for a more luxurious study setup. If you have more space to spare, consider making room for this modern gaming computer table so your child can have a more productive time playing games to sharpen their mind. It boasts a built-in cabinet for supplies, a single-row bookshelf, and room for books and doing homework.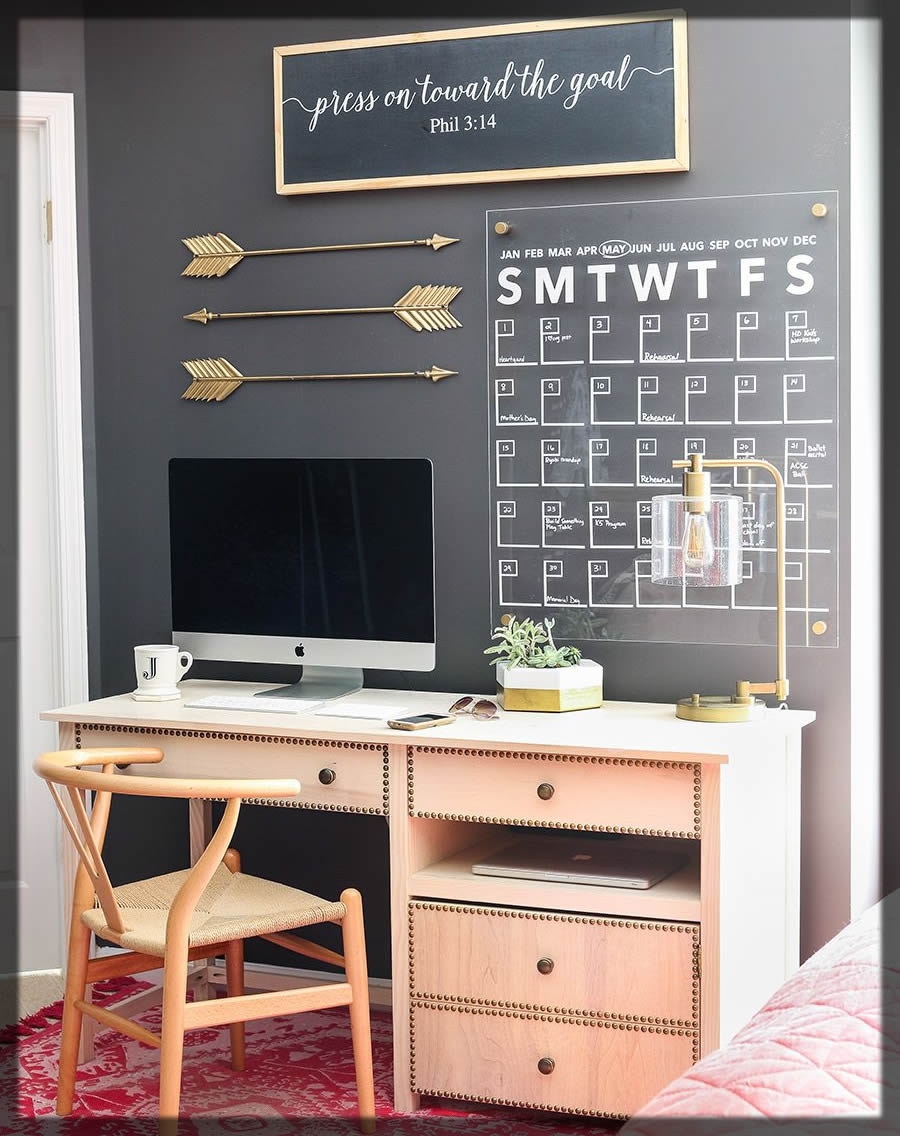 2- Sunshine Themed Computer Table
Your children love nothing more than a colorful table for their PC. Try surprising your kid with a sunshine yellow-themed computer table. These days, you get non-assembled and assembled tables that are flexible or foldable and easy to move. You can buy online computer tables that will be delivered to your doorstep and built correctly. Moreover, these tables are inexpensive. However, people usually prefer already-built tables for a better appeal. Since online shopping ultimately depends on what you see and how well you compare.
3- Boy's Room Computer Table Ideas
The space-saving schoolhouse desk is an ideal spot for homework. This boy's room has plenty of space for schoolwork and play. Fitting neatly into any 90-degree corner, you can eliminate the guesswork regarding where to put it. The result is a somewhat built-in look that makes this desk right at home in your child's room. This sophisticated writing desk fits in with this room's soothing gray palette, perfect for the earnest teenager. Once you have settled the kids, you may realize you lack grown-up computer tables for your home office.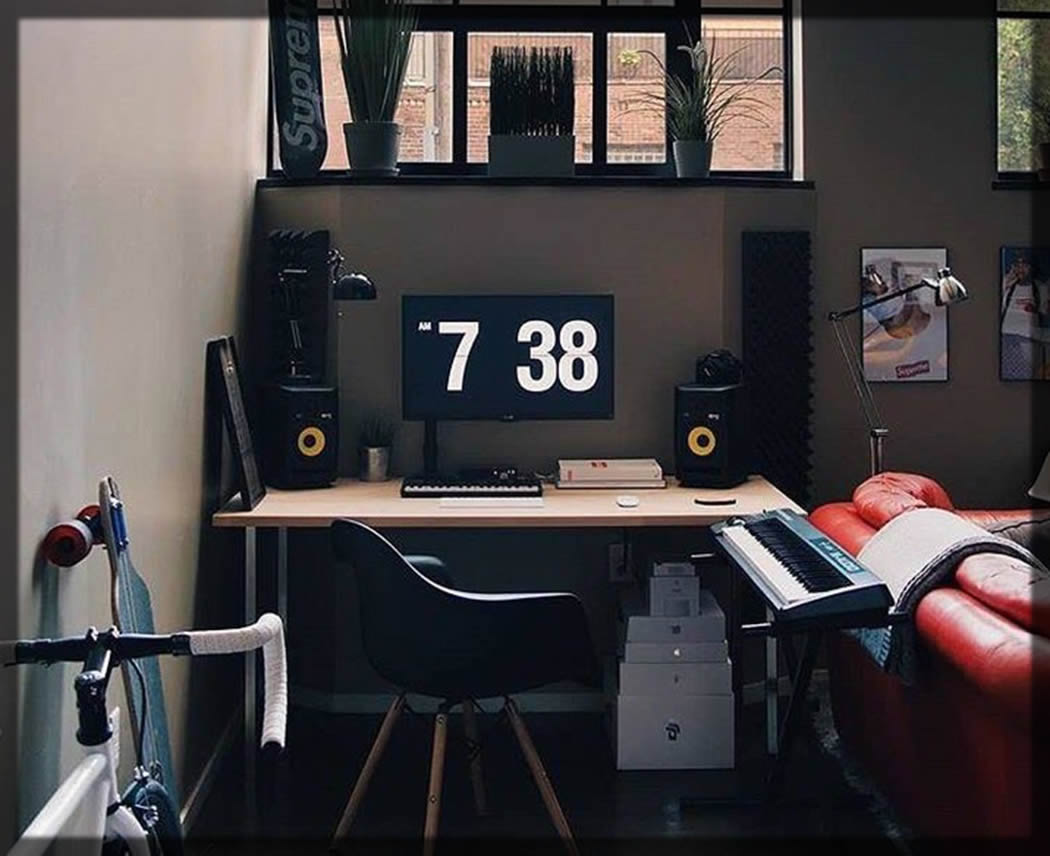 4- Minimalistic Computer Table for Kid's Room
This compact corner desk is the right purchase if you want a space-friendly solution to your computer desk quandary. Though modest, it has two handy storage drawers and a small bookshelf to meet your essential storage needs. Hang a picture of your kid's choice on the wall and add some decorations like plant pots, storage drawers, and paintings on the shelf to add color to the setup.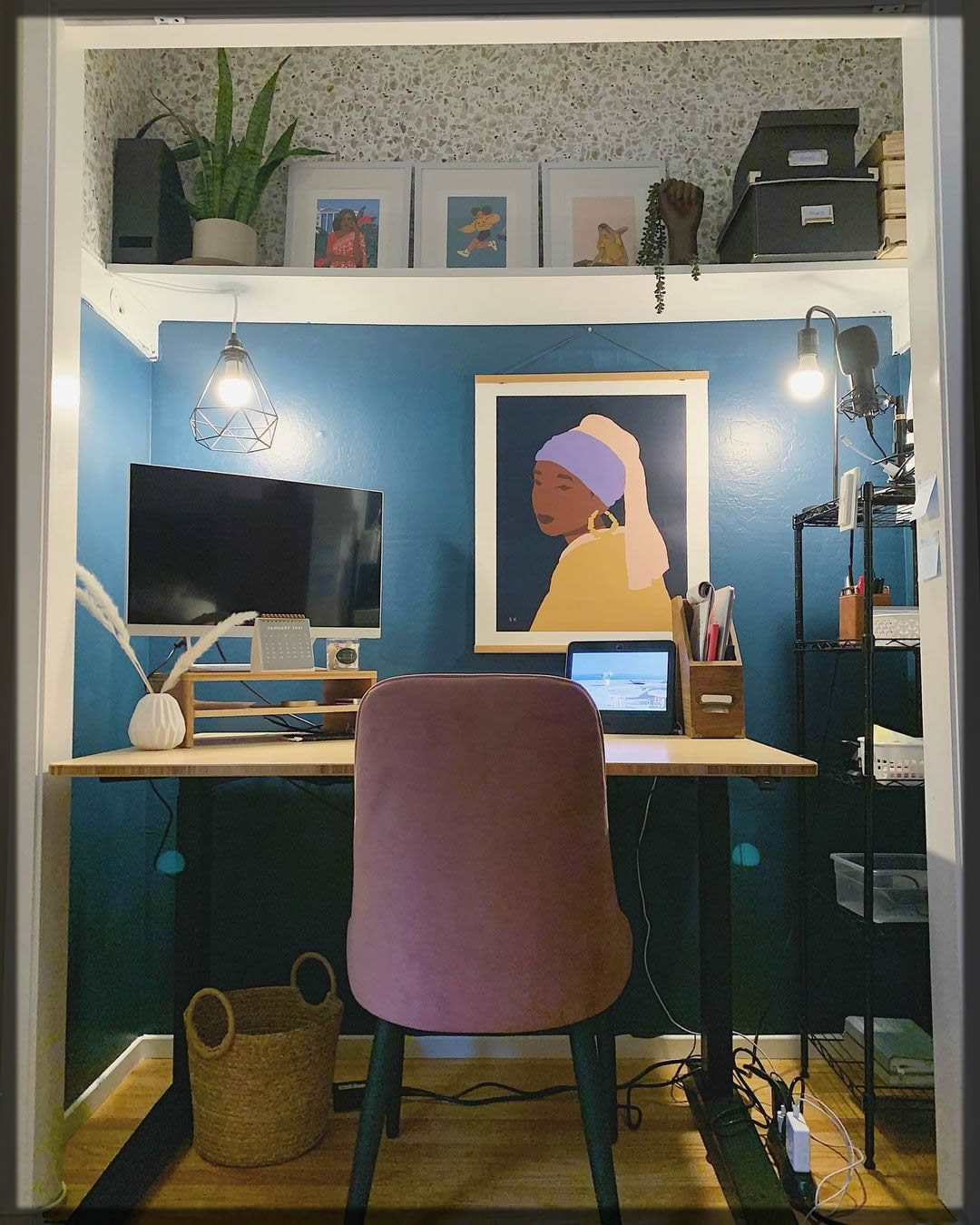 5- Cute Blue Desk for Kid's
Room size makes all the difference in selecting the suitable computer desk for your kid. This small and cute blue kid's computer table is to die for. While some families may have entire rooms designed around computer work and studying, others will fit their furniture into the limited square foot. Also, this type of computer table is fit for children aged 5 to 10. This computer table idea is simple yet playful. Moreover, you can place this table wherever you like as it is easy to move. Your kid will love you for this.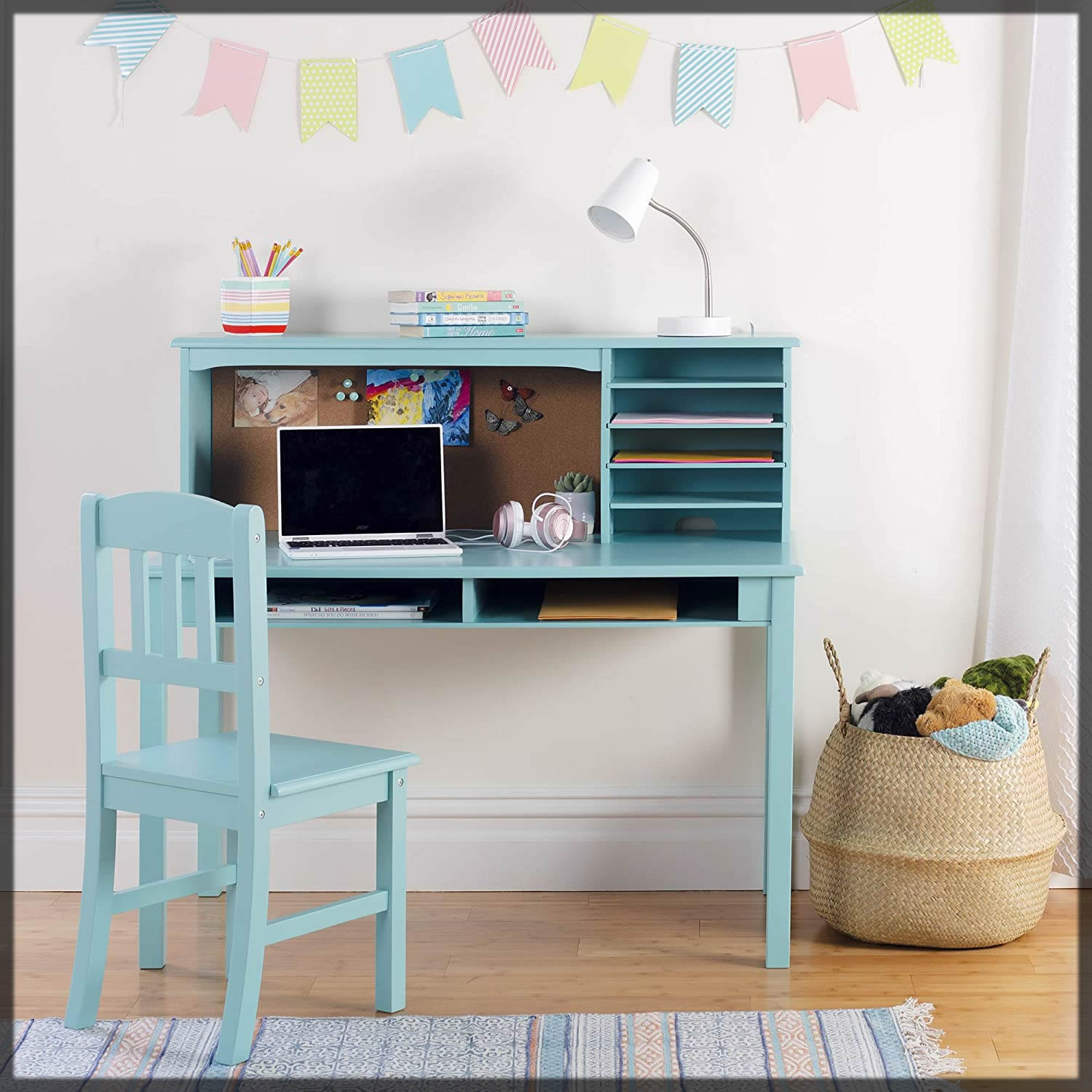 6- Computer Shelf with Table
Some families may need to be mindful of getting just enough desktop space and storage without taking up more space than is comfortably available. A computer table with a shelf is better if the room has limited space. Wooden tables provide a scratch-resistant, smooth surface for your laptop or PC and give your room a classy appearance.
A classic white desk with plenty of drawers in the middle of the family room can make the most sense for a busy family. Adjacent bookcases and tagged fabric bins with the names of each family member allow everyone a little personalized space for their stuff. In addition, you can add some plants on the shelf or a mug to hold pens and pencils. This whole table style is space-saving and has a television stand for multiple purposes.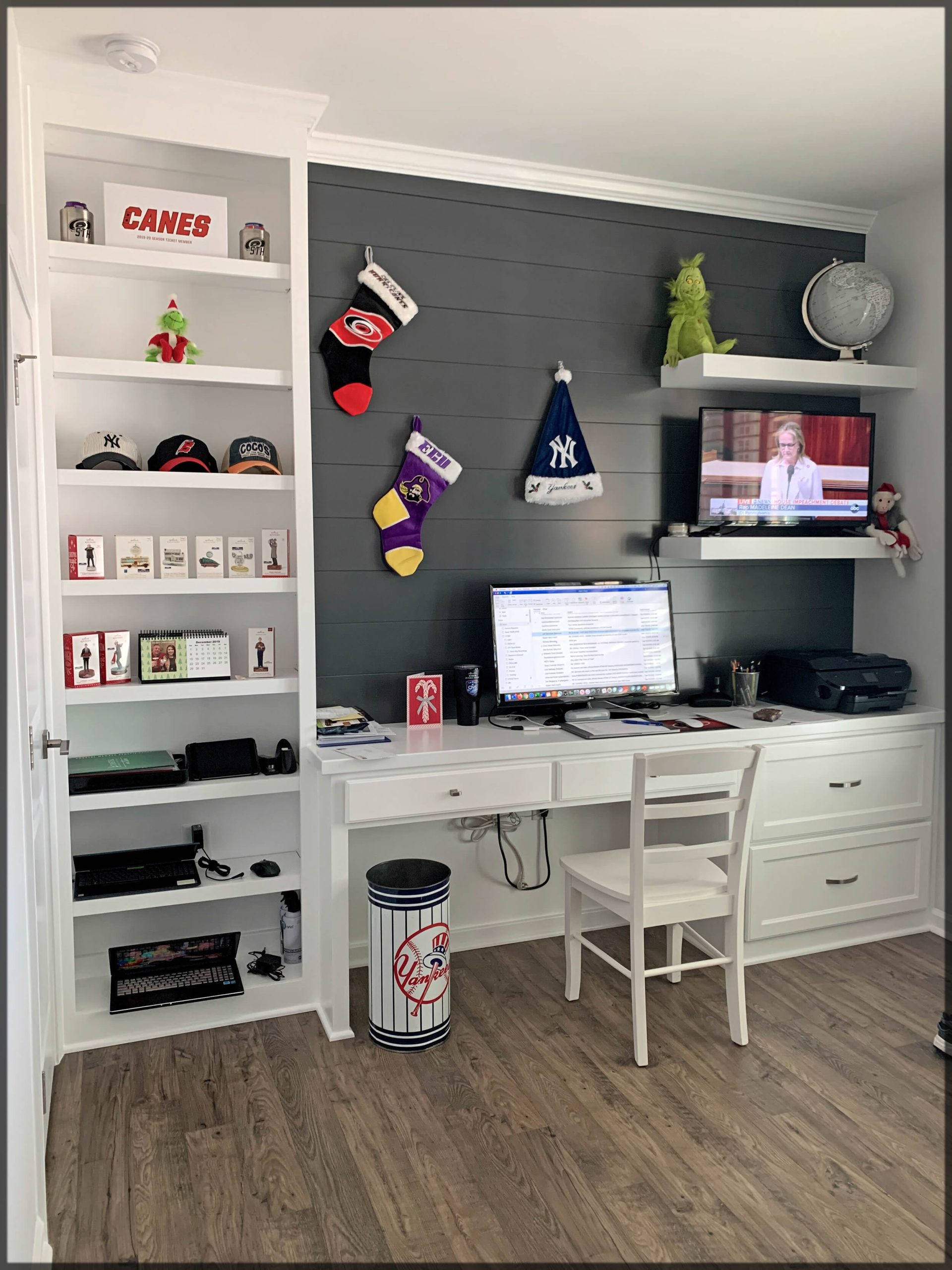 7- Simple and compact Table for PC
Kids like a very refreshing and vibrant style. As you can see in the picture below, the setup simultaneously looks colorful and simple. This is another excellent option if you are on a budget. It is simple yet stylish, and it comes with various storage options. You can add some green and luscious plants to provide a fresh outlook in the setting.
The shelves on the wall can be a perfect place to show off kids' skills and talents. Hang a calendar to keep the upcoming day's tasks in mind with a lamp for extra light at night time. Moreover placing the table near windows is a marvelous idea as the fresh breeze can ease your child's stressed mind.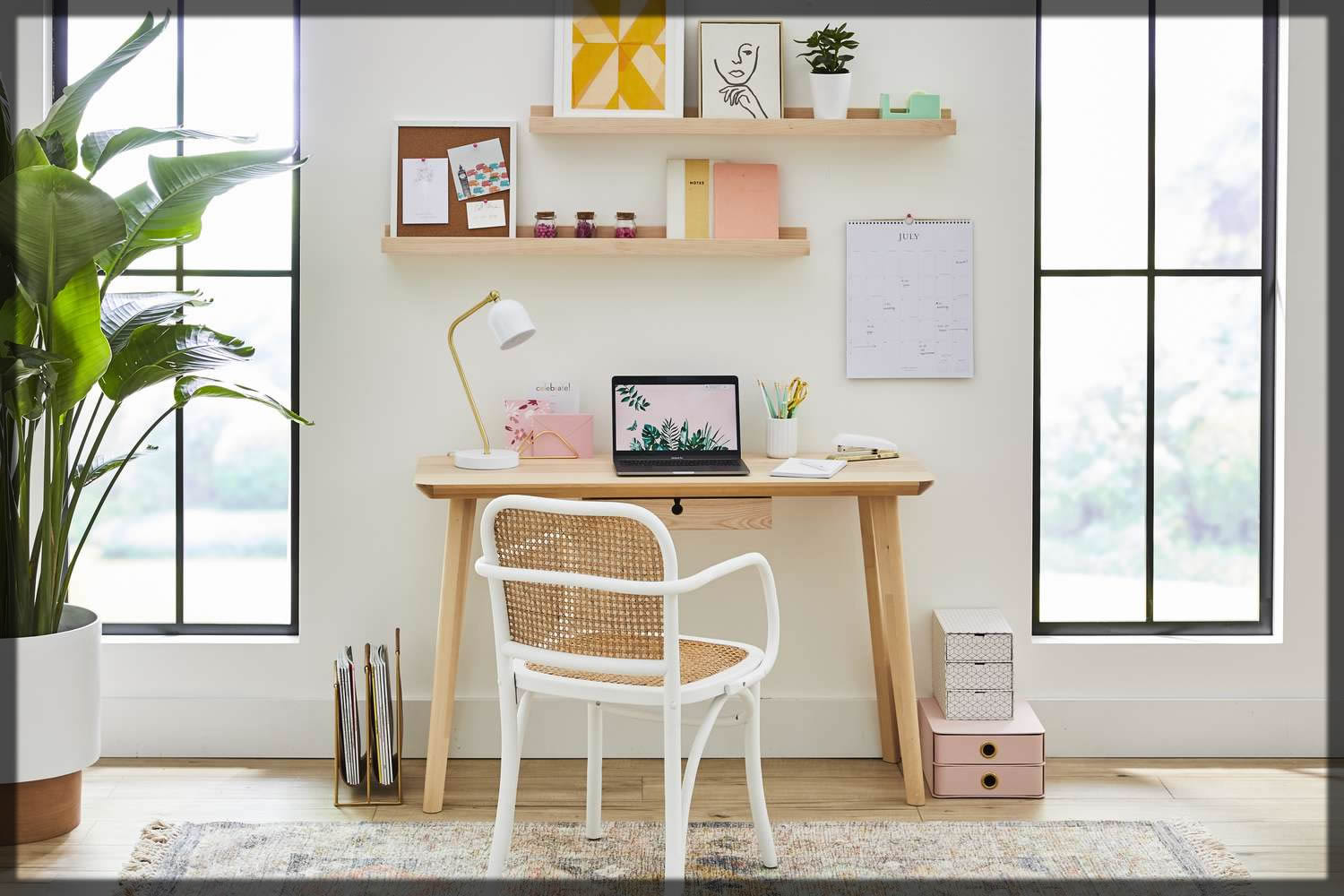 8- Iron Frame Computer Table Ideas for Kid's Room

Nowadays, children like simple and compact furniture in their rooms. With a simplistic style, iron frame furniture is the best choice. Iron frame furniture is easy to move and looks clean in the kid's messy room. In the corner of the room, place an iron frame table that extends from the corner to both sides. On one side is the computer hardware, and on the other is a place for books, lamps, and pen holders.
Moreover, hang wooden shelves on the wall for picture frames and decorations to add to the room's outlook. Placing the computer table near the window for natural lighting and fresh air is better. You can also put some wooden drawers for extra books and study materials.

9- Wooden Computer Table for Kids
More options include wooden desks with cabinets. A simple wooden computer table installed on the wall and an eye-catching shelf create a simple study spot in this simple themed bedroom. The white wooden floors add to the rustic vibe and make for no-sweat sweeping.
The whole shelf space represents the personality of your child. Like in the picture, the books with basketballs and miscellaneous items look vintage. Sunlight coming from the window lightens the room with a warm glow. This is a very space-friendly style because the table does not take up much space as it is inserted into the wall.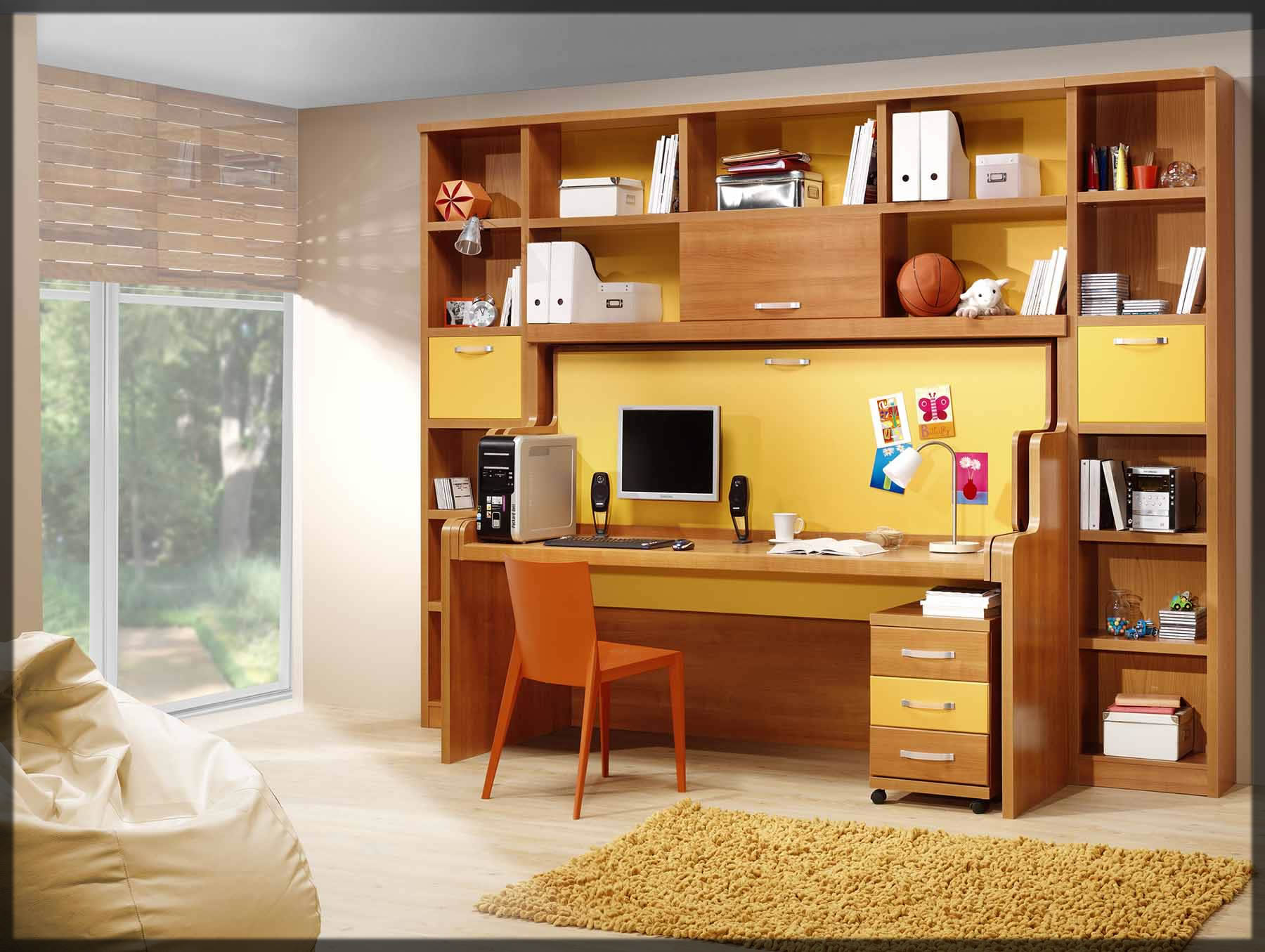 10- Girly Computer Desks
Nothing is more cutesy than a pink cartoon-themed computer table for your princess. Girls love pinkish furniture with girly computer chairs. Here, we have the cutest idea for your little girl. The adjustable small table is best for small spaces in the room.  You can also create the same look with more colors. If you want this style for your boy, choose a blue palette instead of pink. The whole setup will look as good in any color as in pink.
Decorate the computer table with accessories like a gaming Nintendo Switch, a pink keyboard, and a wireless mouse. Moreover, place some storage drawers or shelves for placing school supplies. You can place a foamy chair with a pillow for your child's comfort.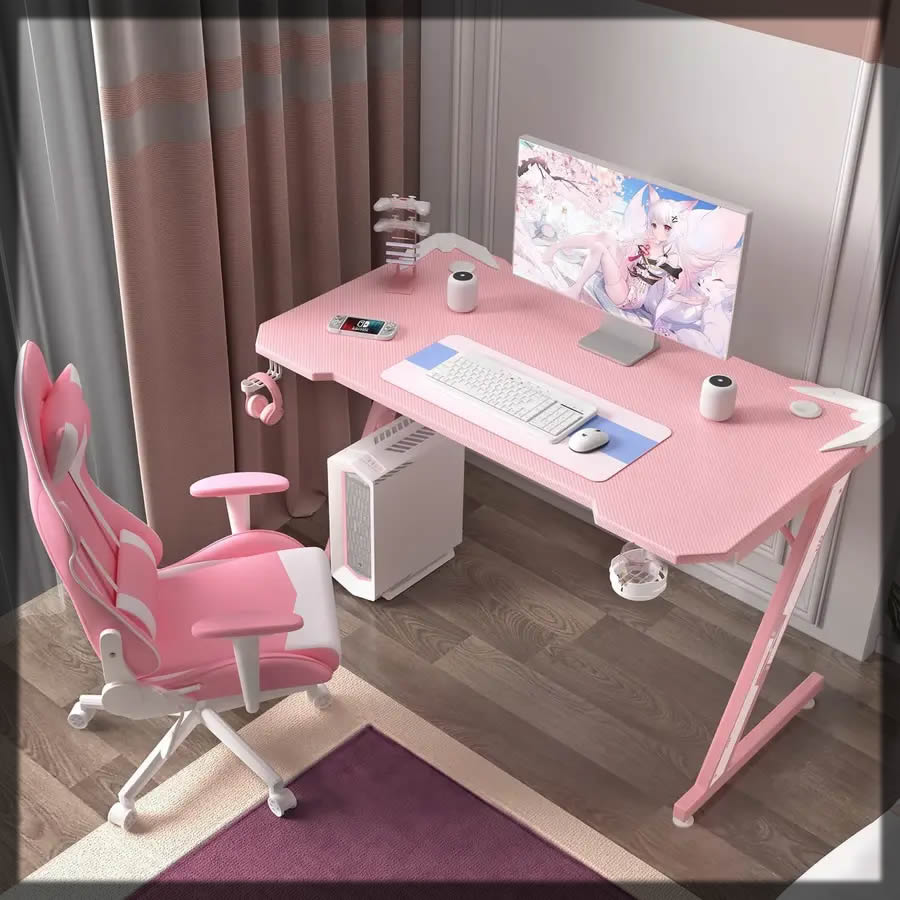 More Computer Table Ideas for Kid's Room
Study hour is less of a chore at one of these kid-friendly desks. Whatever sort of home you have, there is a perfect computer desk to complement it. Check out more computer table ideas for your kid's room.
Make sure to look for the features mentioned above while making your purchase. The best part about shopping online is that you can go through many tables simultaneously in the comfort of your home. So, make a list of things you are specifically looking for before you start shopping, and then compare the available budget-friendly options to narrow down your selection.