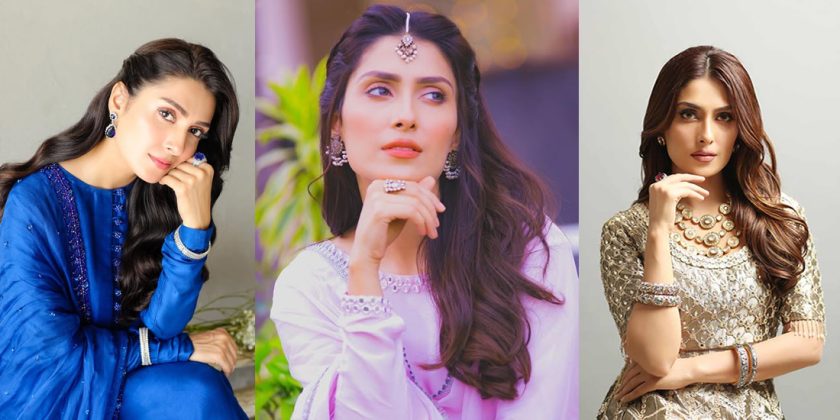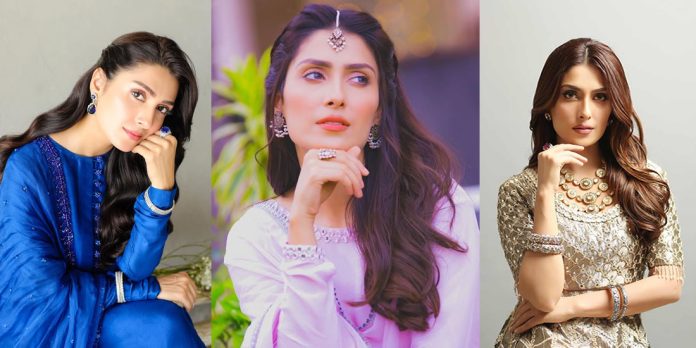 Ayeza Khan is a renowned Pakistani actress and model known for her exceptional talent and captivating performances in the Pakistani entertainment industry. Ayeza Khan, originally known as Kinza Khan, was born on January 15, 1991, in Karachi, Sindh, Pakistan. She is a prominent Pakistani actress and a highly regarded model in the entertainment industry. Ayeza pursued her higher education at the Newports Institute of Communications and Economics, Karachi, where she completed her graduate studies. Here is a brief biography of Ayeza Khan: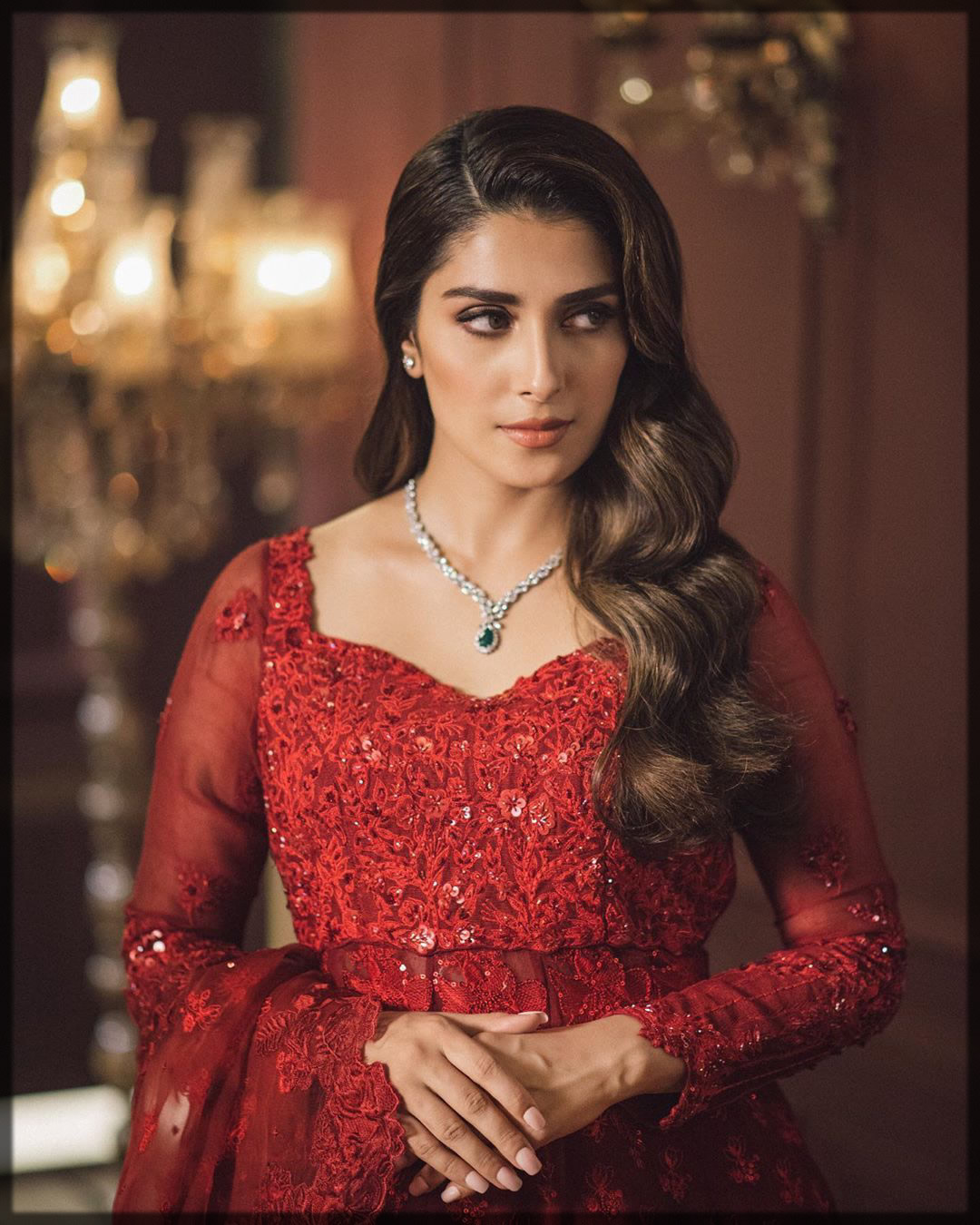 Ayeza Khan Early Life:
Ayeza Khan was born in Karachi, Pakistan, and grew up in a close-knit family. She had a passion for acting from a young age and aspired to make a name for herself in the world of entertainment. Ayeza Khan made her acting debut at the age of 18 with a supporting role in the Pakistani drama "Tum Jo Miley" (2009). However, it was her portrayal of the character Aasi in the critically acclaimed drama "Pyarey Afzal" (2013) that catapulted her to fame and established her as one of Pakistan's leading actresses. Her chemistry with co-star Hamza Ali Abbasi was widely appreciated, making them a popular on-screen couple.
Personal Life
Date of Birth
25 January 1991
Age 
 32 years
Birth Place
Karachi, Pakistan
Zodiac sign
Aquarius
Net Worth

Approx: 9 M
Hometown
Karachi, Pakistan
Husband
Danish Taimor
College
Newports Institute Of Communications And Economics, Karachi, Pakistan
Educational Qualifications
Graduate
Acting

Career

:

Throughout her career, Ayeza Khan has appeared in numerous hit television dramas, showcasing her versatility as an actress. Some of her notable dramas include "Mere Meherbaan" (2014), "Tum Kon Piya" (2016), "Mohabbat Tumse Nafrat Hai" (2017), and "Mere Paas Tum Ho" (2019-2020). "Mere Paas Tum Ho" became one of the most-watched and talked-about dramas in Pakistan's television history. Ayeza Khan has received several awards and accolades for her outstanding performances, including Lux Style Awards and Pakistan Media Awards.

After appearing in supporting roles in various television series, Ayeza Khan emerged as a prominent lead actress in the Geo TV romantic drama "Tootey Huwey Per" in 2011. She subsequently solidified her position as a prominent actress in the Pakistani television industry, earning critical acclaim for her roles in the drama series "Aks" (2012), the emotional drama "Kahi Unkahi" (2012), "Adhoori Aurat" (2013), the family series "Mere Meherbaan" (2014), and the tragic romance "Tum Kon Piya" (2016). These performances garnered her widespread recognition and praise.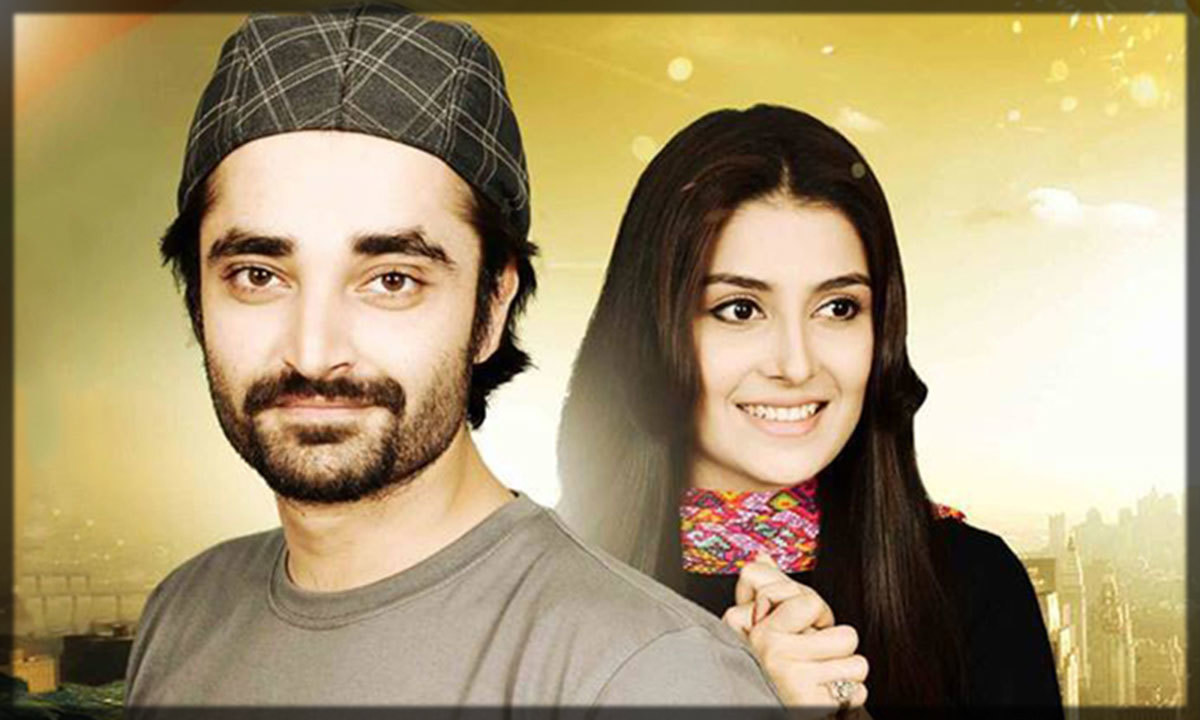 Famous Roles in Dramas
Ayeza Khan has carved a lasting legacy in the Pakistani entertainment industry through her iconic and unforgettable roles. One of her most famous portrayals was in the drama series "Mere Pass Tum Ho" (2019), where she played the role of Mehwish, a character that sparked intense debates and discussions across the nation. Ayeza's portrayal of Mehwish, a woman torn between materialism and love, showcased her exceptional acting prowess and her ability to immerse herself in complex characters. Her performance in this series not only earned her critical acclaim but also made her a household name, solidifying her status as one of Pakistan's top actresses.
Another notable role that catapulted Ayeza to stardom was her portrayal of Mehak Shamsher in "Mere Meherbaan" (2014). This family drama resonated with audiences due to its compelling storyline and Ayeza's remarkable performance as a resilient and virtuous woman facing various challenges. Her chemistry with co-star Danish Taimoor was palpable, adding to the show's popularity. Ayeza's nuanced portrayal of Mehak showcased her versatility as an actress, and it remains one of her most cherished characters in the hearts of her fans. These iconic roles continue to define Ayeza Khan's career, making her a beloved figure in the world of Pakistani television.
| Year | Dramas | Role |
| --- | --- | --- |
| 2023 | Jaan-e-Jahan | as TBA |
| 2023 | Mein | as Mubashira Jaffer |
| 2023 | Chand Tara | as Tara |
| 2022 | Chaudhry and Sons | as Pari |
| 2021 | Chupke Chupke | as Maniha Kifayat Ali |
| 2020 | Meharposh | as Mehrunnisa aka Mehru |
| 2019 | Meray Paas Tum Ho | as Mehwish |
| 2019 | Thora Sa Haq | as Seher Zamin Ahmad |
| 2019 | Yaariyan | as Zobia |
| 2018 | Koi Chand Rakh | as Dr. Rabail Zain |
| 2017 | Mohabbat Tumse Nafrat Hai | as Maheen Aurangzeb |
| 2017 | Tau Dil Ka Kia Hua | as Maya |
| 2013 | Saari Bhool Hamari Thi | as Arisha |
Marriage with Danish Taimor
In the year 2014, Ayeza Khan entered into matrimony with her fellow actor, Danish Taimoor, solidifying their bond in a joyous union. The couple has since been blessed with the joys of parenthood, welcoming two adorable children into their lives. They are the proud parents of a lovely daughter named Hoorain and a charming son named Rayan Taimoor. Despite the demands and rigors of her bustling acting career, Ayeza Khan is widely admired for her remarkable ability to gracefully navigate the delicate balance between her professional commitments and her cherished personal life as a devoted wife and mother. Her dedication to both spheres of her life serves as an inspiration to many.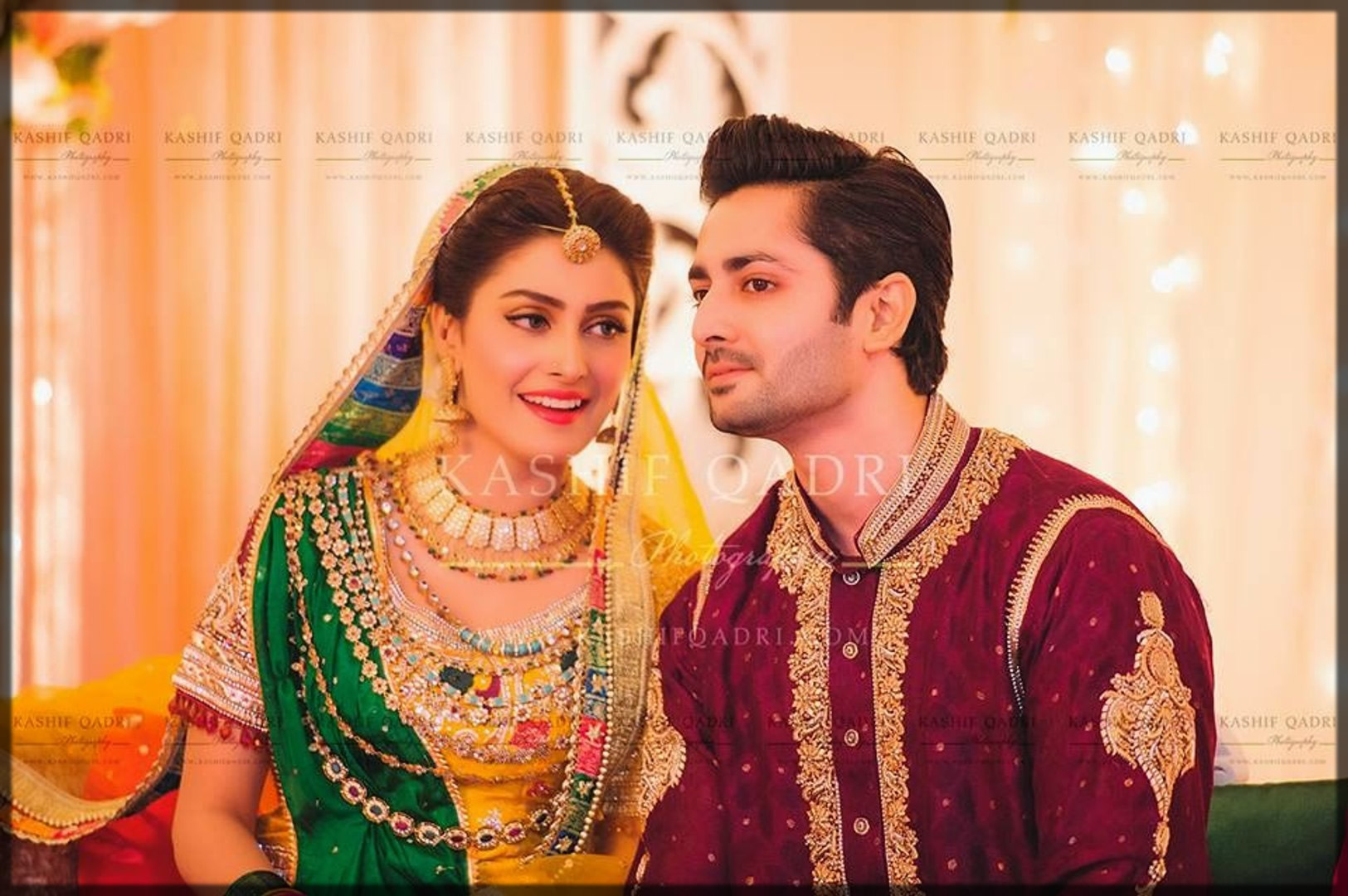 Controversial Role in MPTH as 'Mehwish'
In the acclaimed Pakistani drama series "Mere Pass Tum Ho," Ayeza Khan delivered a memorable performance in the role of Mehwish. Mehwish is a character who evoked strong emotions and provoked thought-provoking discussions among viewers. Ayeza portrayed Mehwish as an alluring and complex woman who initially appeared to be a loving wife and mother. However, as the story unfolded, Mehwish's character revealed deeper layers of ambition, materialism, and moral ambiguity. Ayeza Khan's portrayal of Mehwish was marked by her ability to convey a wide range of emotions with authenticity.
She effortlessly depicted the character's internal conflict as she navigated between her desire for a luxurious lifestyle and her family's well-being. Ayeza's performance showcased Mehwish's transformation from a seemingly devoted spouse to a character who made controversial decisions that tested the boundaries of morality and ethics. Throughout the series, Ayeza Khan's acting prowess brought out Mehwish's vulnerabilities, insecurities, and inner turmoil. Her on-screen chemistry with co-star Humayun Saeed, who played the character of Danish, added depth to the narrative and made Mehwish's character even more captivating. Ayeza's portrayal of Mehwish in "Mere Pass Tum Ho" was a testament to her talent as an actress, leaving a lasting impact on both the show and the audience.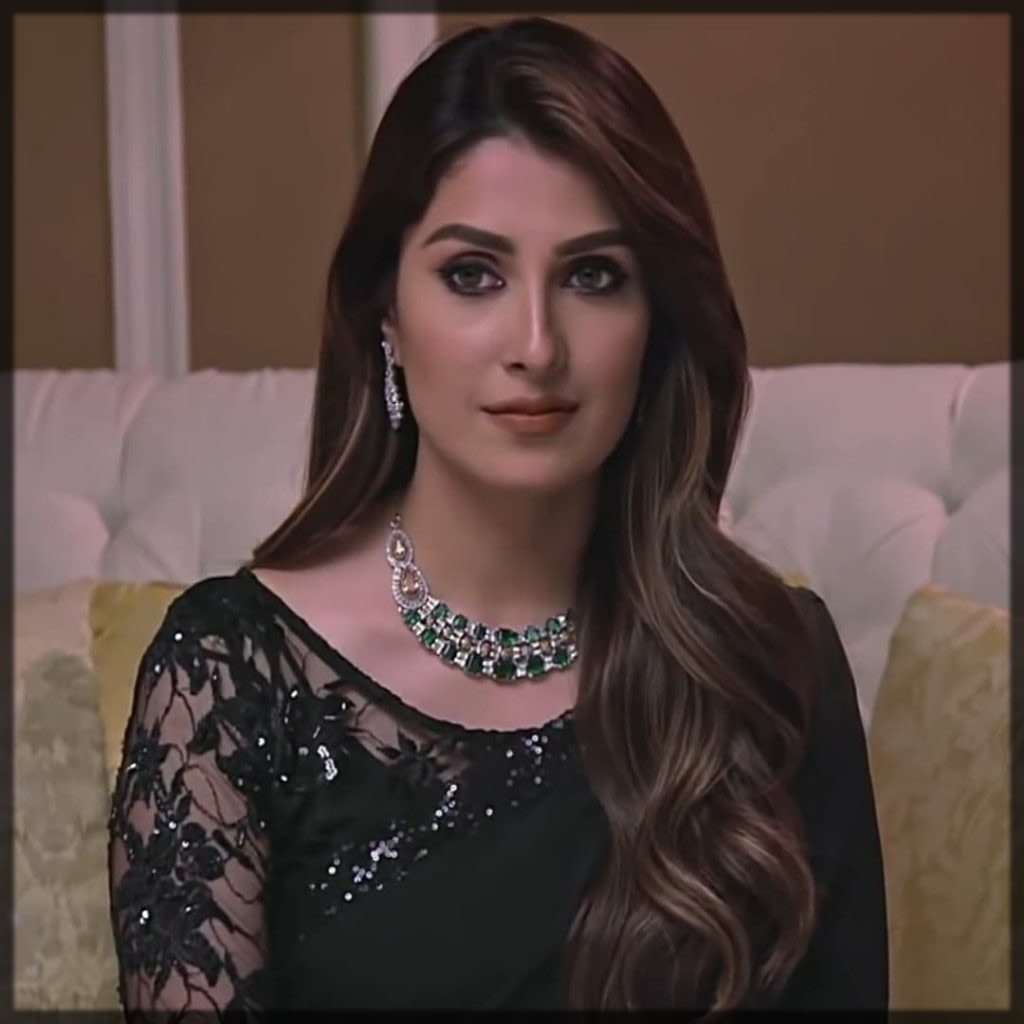 Philanthropy:
Ayeza Khan has also been involved in various philanthropic activities and has used her platform to raise awareness about social issues and contribute to charitable causes. Ayeza Khan continues to be a beloved and respected figure in the Pakistani entertainment industry, admired for her beauty, talent, and dedication to her craft. Her work in television dramas has earned her a dedicated fan following and a prominent place in the hearts of viewers in Pakistan and beyond.